I still can't believe that my relatively new eurotrip travel blog is nominated as one of the Best European Weblogs at the 13th Annual Weblog Awards aka 2013 Bloggies.
This is kind of major.
Well, to begin with, the Bloggies is the longest running blog awards on the Internet and every year they recognize amazing blogs in many different categories. There are many fantastic blogs on the Internet, and the Bloggies is here to honor them. So this is like the Oscars of the blogverse. It's such an honor to be nominated.
I am quite flattered and happy since I really don't know how I got there. There was a nomination process and then a voting process from the most-nominated blogs and then the top 5 best blogs of each category was revealed which is how I came to know about it.
I suddenly had a surge of traffic from the Bloggies website and only after a few days did I realize that my blog was nominated as top 5 Best European Weblog. *confetti confetti*
To those who nominated me, thank you thank you.
And here is where you come into the picture. The last step is voting for the best blog in each category. If my blog has helped you in anyway, please vote for me as Best European Weblog. You can do it in 3 easy steps in under 30 seconds! The last day of voting is on March 17, TOMORROW!
Step 1: Head over to the 2013 Bloggies website and tick off Dream Euro Trip.
Step 2: Scroll down at the bottom to enter your email and submit your nomination.
Step 3: Check your inbox and confirm your vote!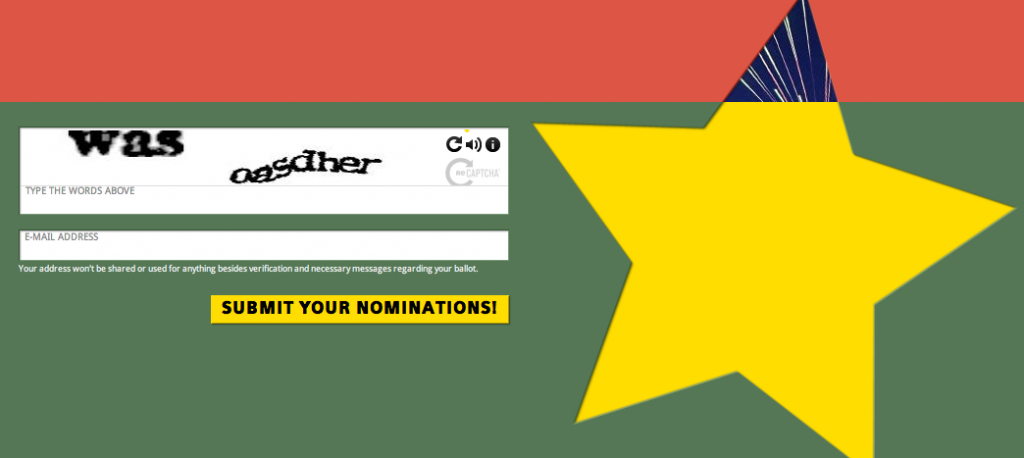 Thank you so much for voting!
P.S. 1 vote = 1 email, which means you can use all your other emails to vote and I will love you forever and send you amazing karma right now.
DJ