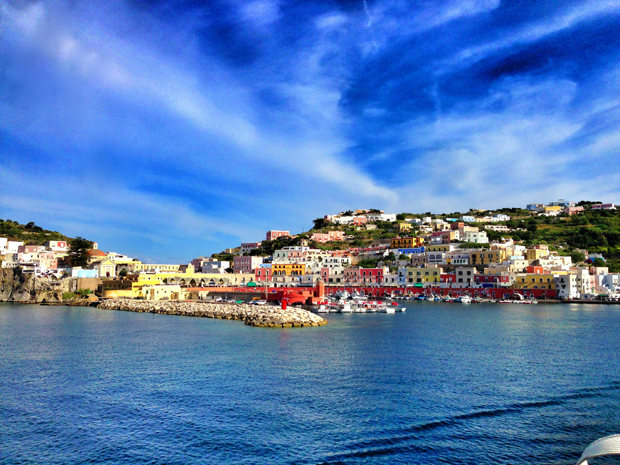 I have a new favorite island. It's in Italy.
And it's not Sardinia. Or Capri. Or Sicily.
It's called Ponza Island.
I wanna live there in the summer. OK fayyyyynnn I kind of say this to all the places I visit 63% of the time. But really, I DO.
Some of my most vivid memories of Ponza were the amazing seafood dinners I had in the following restaurants. Seriously. I hope you already ate before reading this. They were so good and the locations were so romantic I wished my boytoy was with me.
Do not eat alone in these restaurants. I repeat: DO NOT EAT ALONE IN THESE RESTAURANTS.
Okay you can. Regardless, you will LOVE the food and enjoy the views. Guaranteed.
Related: Ponza Island Travel Guide
Dinner # 1: Il Tramonto Restaurant
Located in Frontone in Ponza island, Il Tramonto (or the sunset) really lived up to its name. The sunset view from this restaurant gave me goosebumps. I almost cried just looking at it. It was just too beautiful.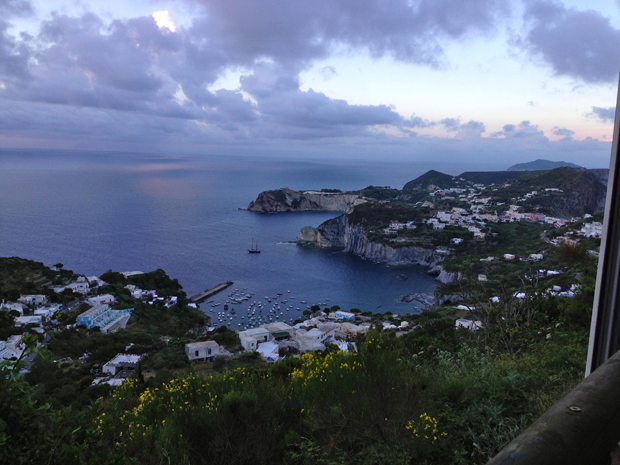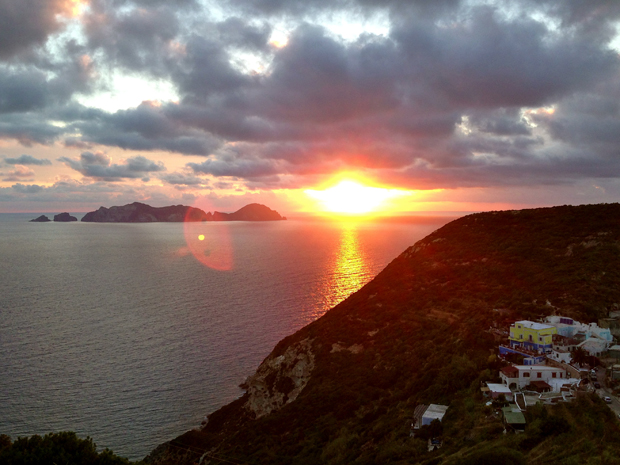 Before we talk about the food, can I just say that Ivan, the owner, was super friendly and funny? When he laughed, he totally sounded like Steve Carrell in Dinner for Schmucks. I wish I recorded him laughing at least once.
Talking about recording stuff, here's me expressing how I loved the food without saying any word:
Let me explain.
In Italy, when you point your two point fingers towards your cheeks and make squeezing motions, it means the food was delicious.
Well I made my own interpretation. I used all my fingers and squeezed vigorously to say the food was SUPER DUPER DELICIOUS. Learn the best tricks from DJ before your trip to Italy, bitchezzz.
And why did I invent this sign? Because: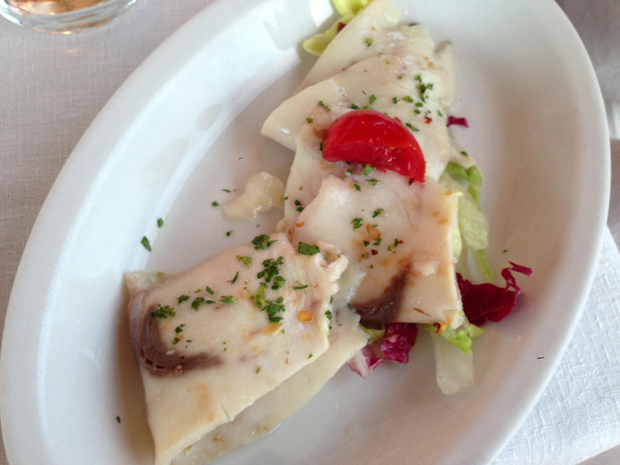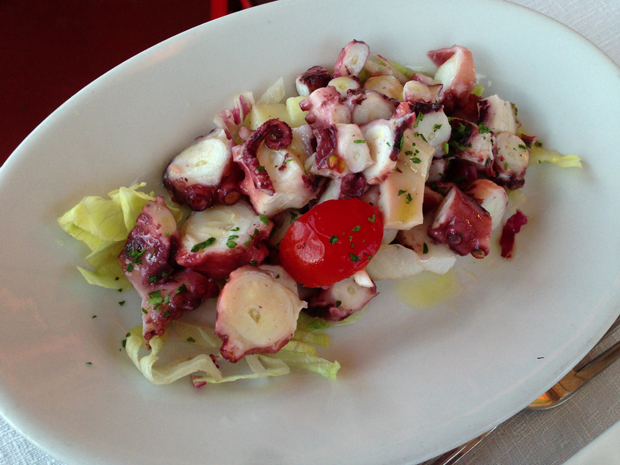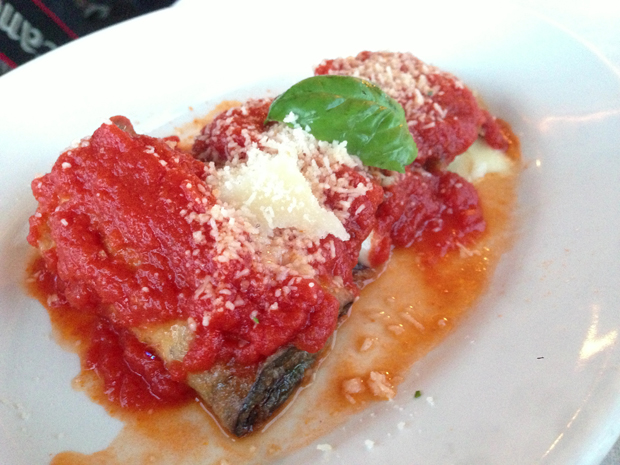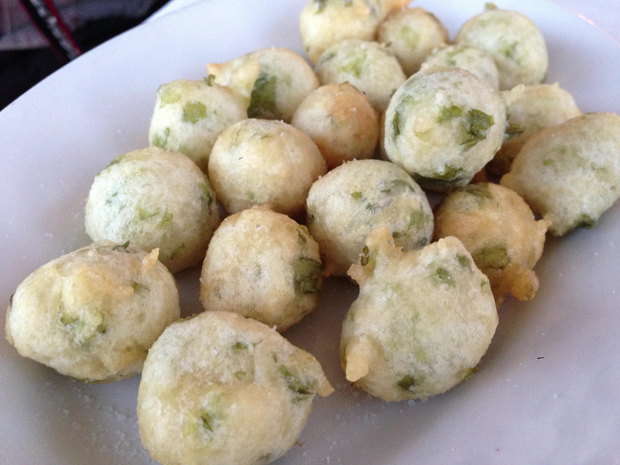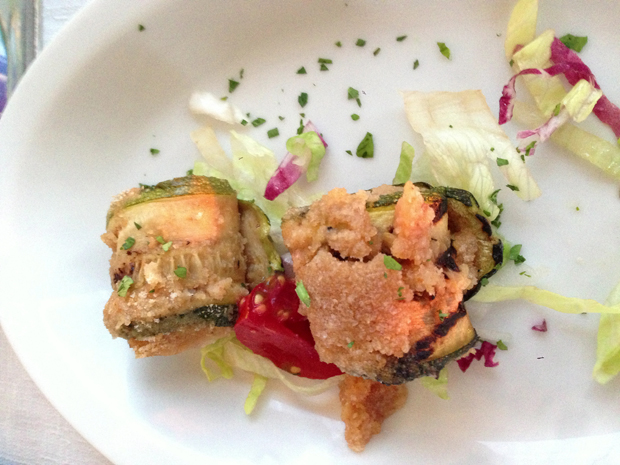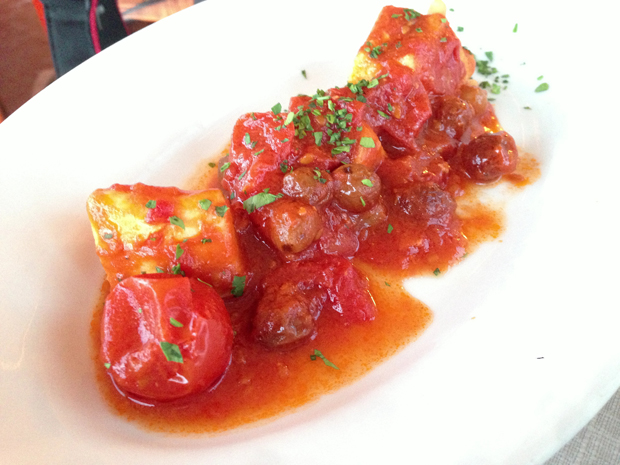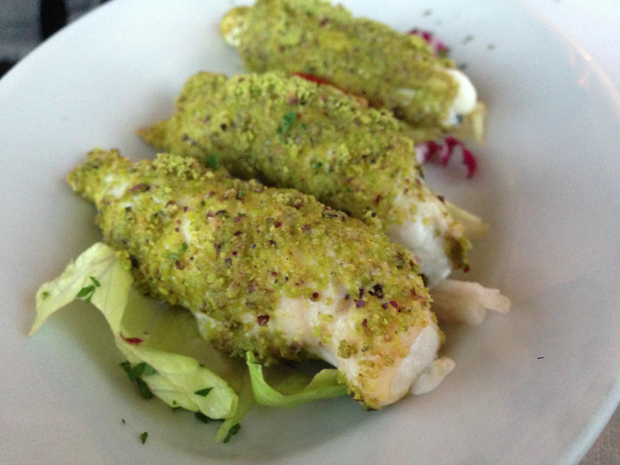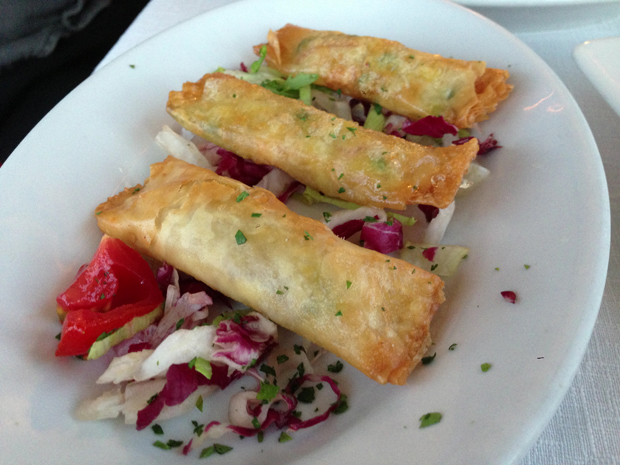 Dinner # 2: Orestorante Restaurant
Even before we arrived at the restaurant, we took a water taxi from Frontone, where we were staying, to the main port where the restaurant was. Yes, a water taxi…while the sun was about to set. Golden hour galore.
We walked up to the restaurant and this was what greeted us: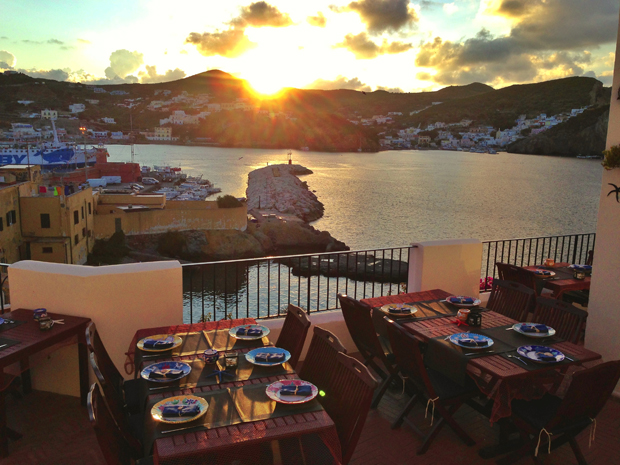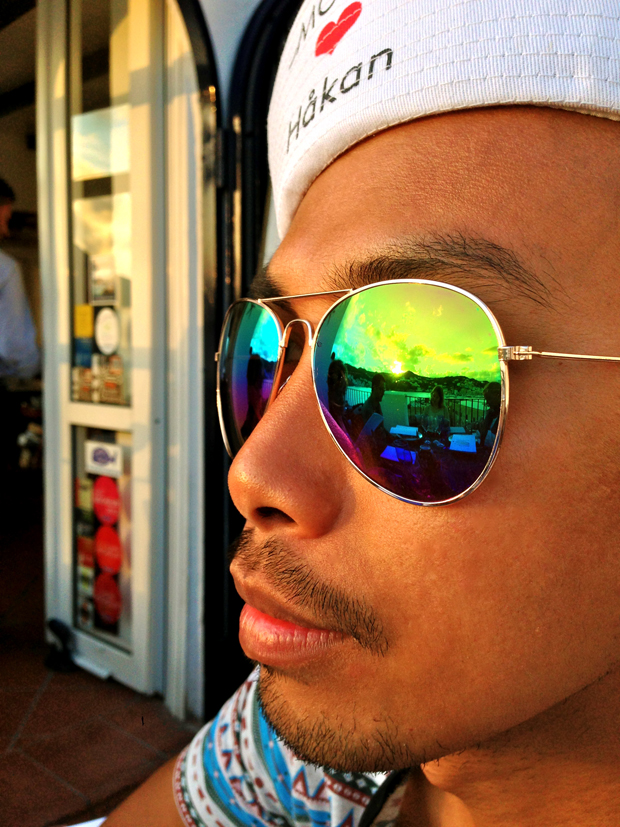 I thought the sunset in Il Tramonto was already a winner but this one was also a close contender! What I also loved about this restaurant was that they have an amazing selection of wines dating back from the 90's. I'm pretty sure I can find a 30-year old wine of I looked hard enough. I saw their secret cellar. It felt like finding a room full of gold bars. We also met Oreste, the owner, who apparently was a self-taught chef. I wanna be as good a cook as he is.
They say that the devil is in the details and Orestorante nailed it with their super cute Mediterranean-style plates and bowls. And the food was – AGAIN – mouthwatering. I won't pepper my description of the food. I'm just really gonna let the photos do the talking.
My favorite was…pretty much all the seafood I ate.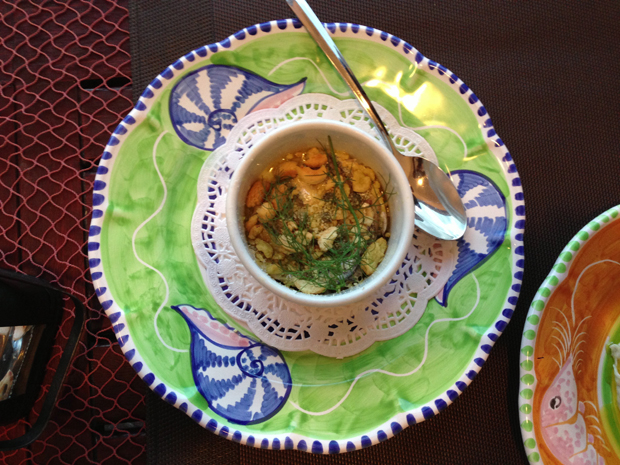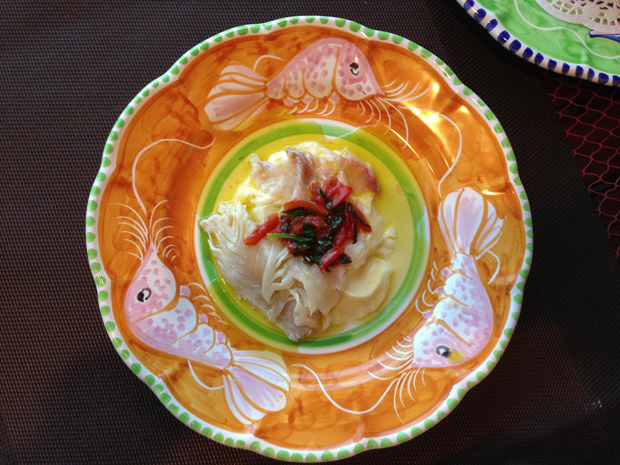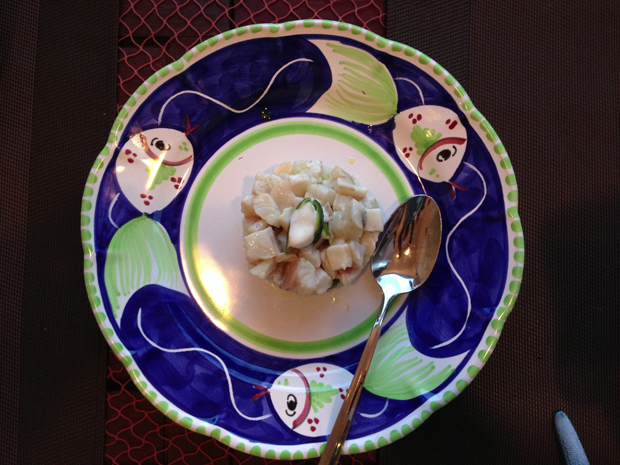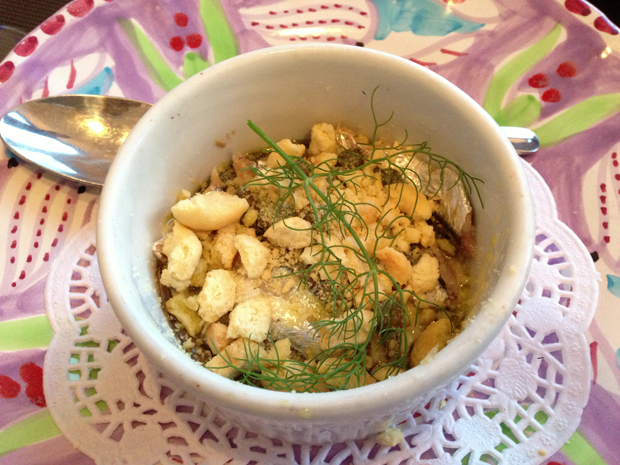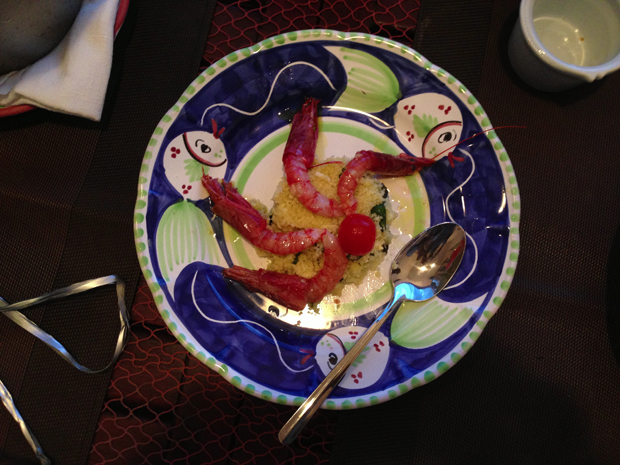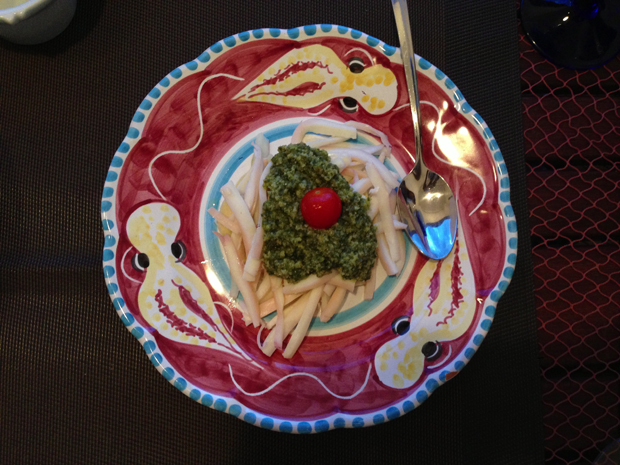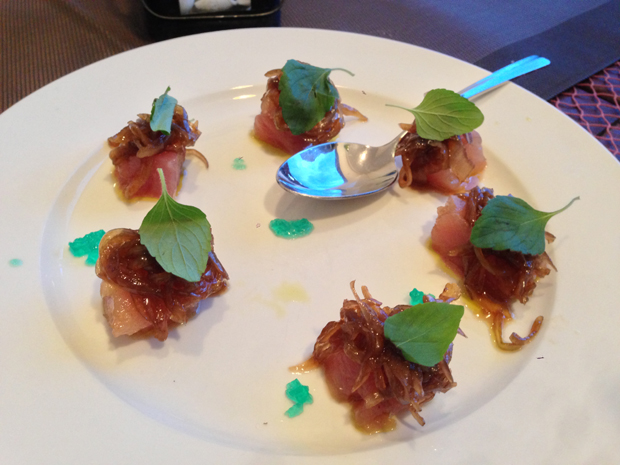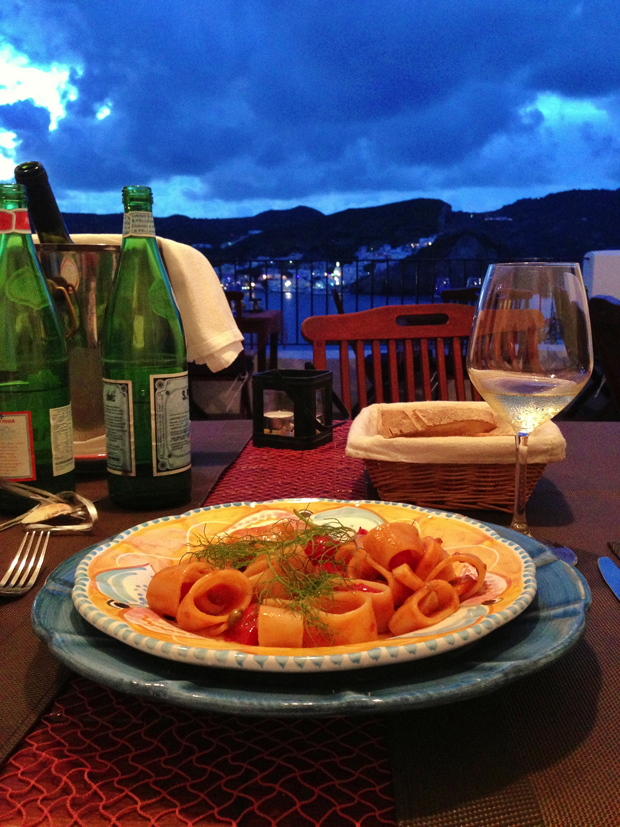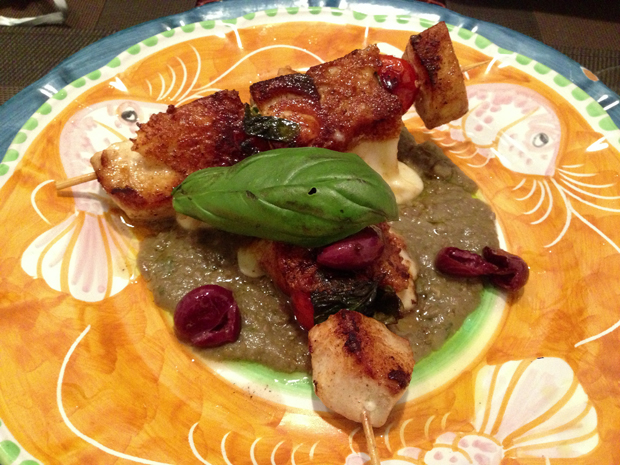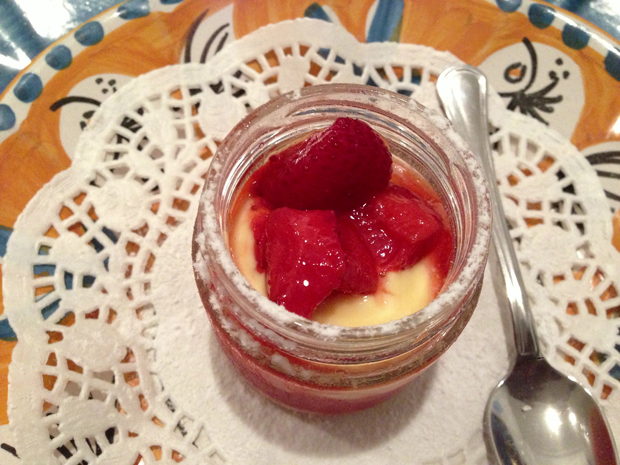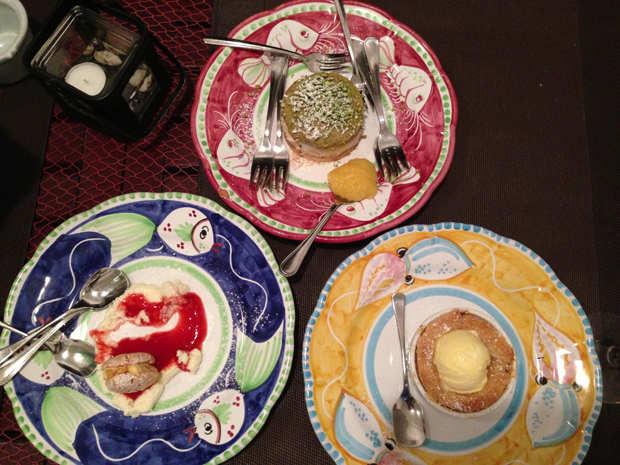 Dinner # 3: Da Enzo al Frontone Restaurant
On the third night we ate in our little corner of the island in Frontone at a restaurant called Da Enzo al Frontone or also known as Solo a Vela. This was a different place by the beach right here: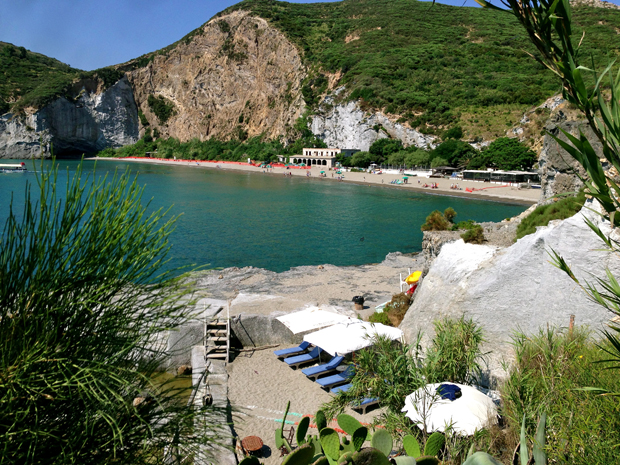 And you can see the chef and staff preparing your food, all fresh catches from the sea in Ponza. At least that was what Enzo, the owner of the restaurant, told us. He wants to keep everything local and so all the seafood they prepare and cook are caught from the sea just around the island. The food was a delicious smorgasbord of seafood.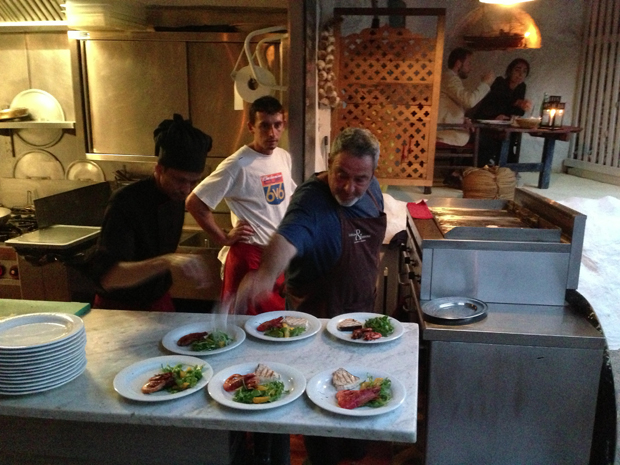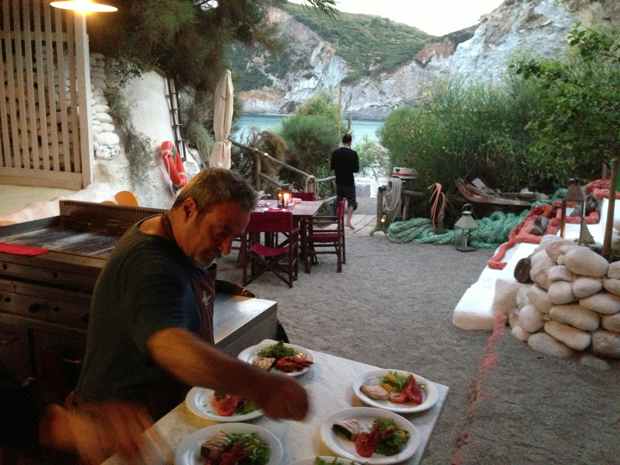 Ryan: "What is this red thing on the head of the shrimp?"
Federico: "It's the dreams of the shrimp."
YES. Best quote of the day!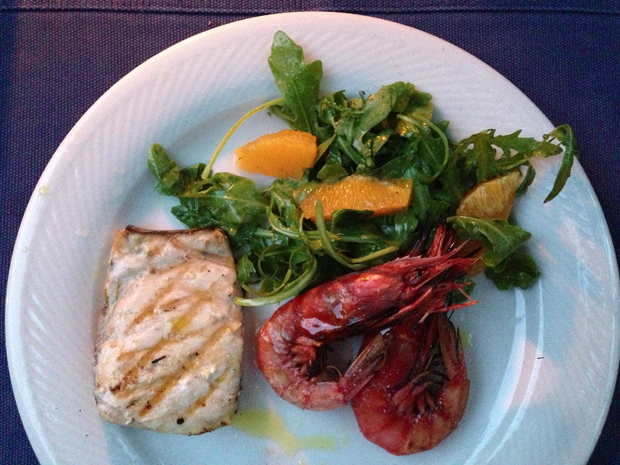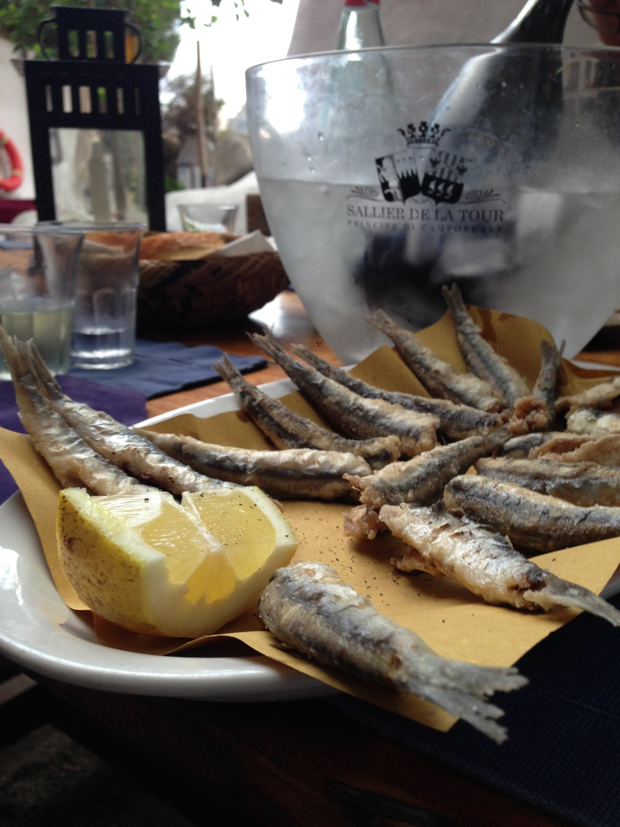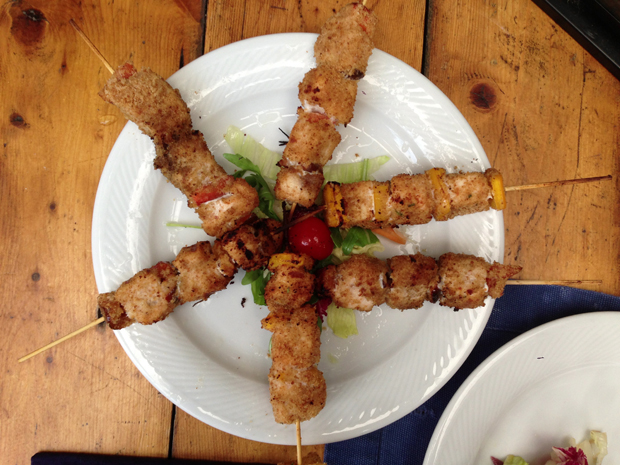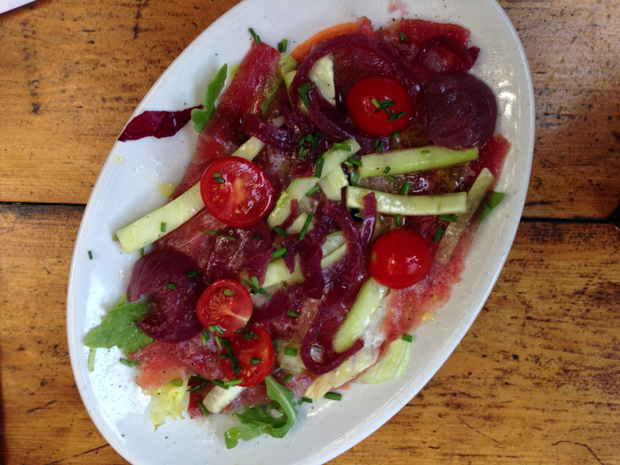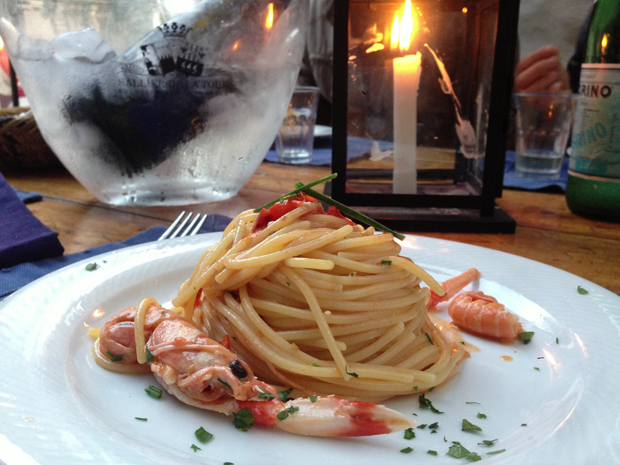 While savoring my last piece of grilled fish, the conversation turned philosophical when I asked Enzo, who grew up in Naples, a seemingly simple question: "Why Ponza?"
His eyes glimmered and the words just flowed out of him.
"To be back to simple life. I want to show people how it is…Ponza as it is is more than enough. You don't need more."
I nodded like a nodding dog accessory in agreement. A roof in your head, fresh seafood from the sea and doing what you love that pays the bills. You really don't need more in life.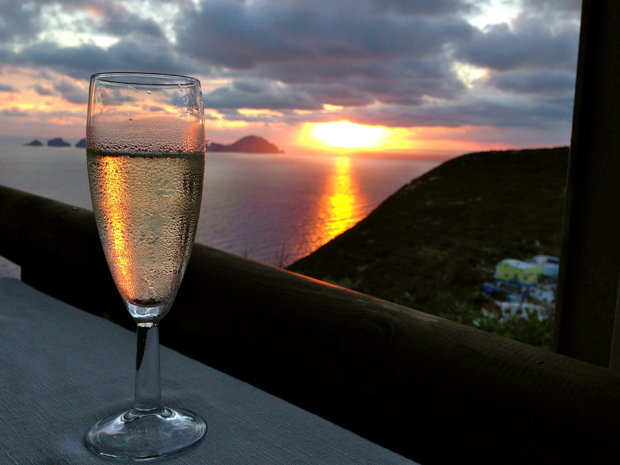 Disclosure: My trip to Ponza Island was partly sponsored by This is your time. Blog Tour. All thoughts, photos and experiences are my own.