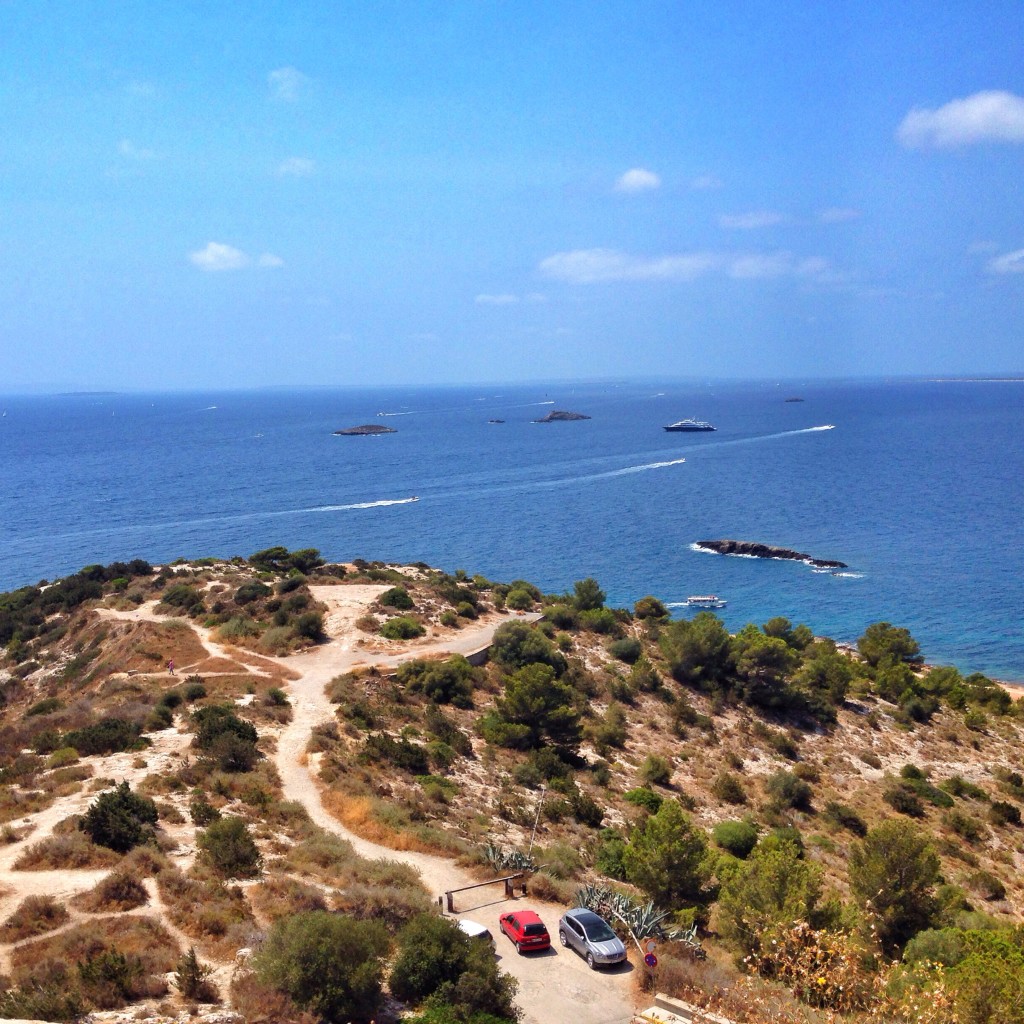 One of the places I was super excited to visit this year was Ibiza island in Spain. Like Barcelona, this place needs no introduction. It is one of the most popular summer destinations in Europe. It has everything: great beaches, amazing food and famous massive parties.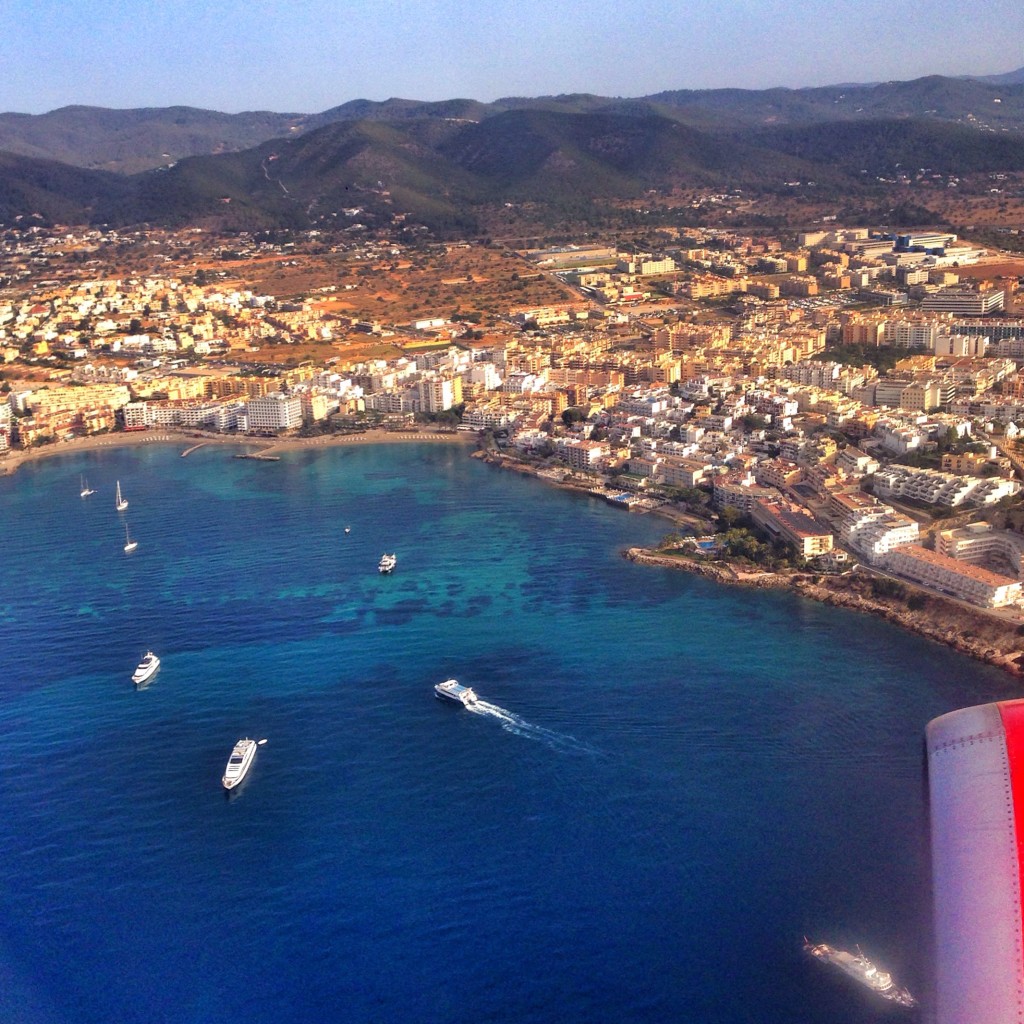 On my direct flight to Ibiza with Air Berlin, I was singing this cheesy song in my head.
When I arrived in San Antonio, located at the western side of Ibiza, what I saw shocked me. Dozens of chavs littered the place. If you don't know what a chav is here's what Wikipedia has to say: 
Chav is a pejorative epithet used in Britain to describe a particular stereotype. The word was popularised in the first decade of the 21st century by the British mass media to refer to an anti-social youth subculture in the United Kingdom. The Oxford English Dictionary defines "chav" as an informal British derogatory, meaning "a young lower-class person who displays brash and loutish behaviour and wears real or imitation designer clothes".
My take: really trashy British kids. Really really trashy. And apparently this was their enclave. But thank god we were only sleeping here and we were exploring and partying in other parts of the island. The chavs in Ibiza need its own dedicated blogpost so I'll focus on the experiences I enjoyed in Ibiza instead.    
1. THIS Welcome Drink
You know you're doing Ibiza right when your welcome drink is called Sperm Bank.
2. Spending days at Es Cavallet beach
Ibiza truly has some really nice beaches typical of Mediterranean destinations. We loved hanging out at Es Cavallet, one of the more popular gay nudist beaches in Ibiza.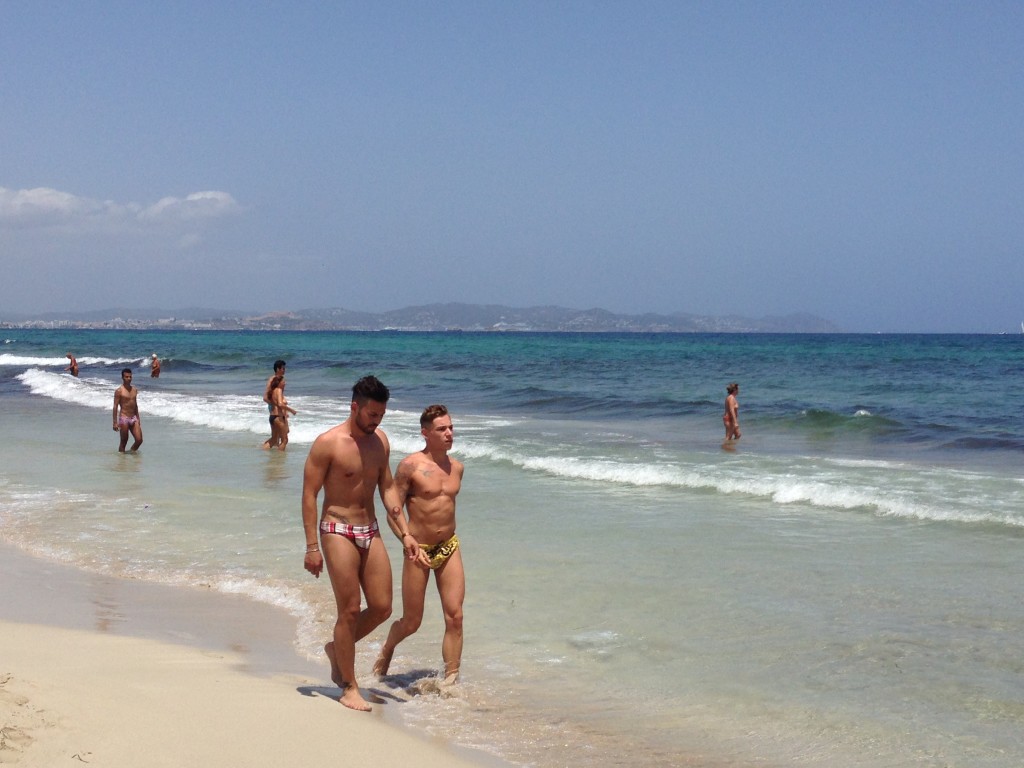 There's a nice beach restaurant there serving good and fresh food (more on that in a minute) and this Spanish guy selling drinks illegally by the beach. Seriously Spain?!?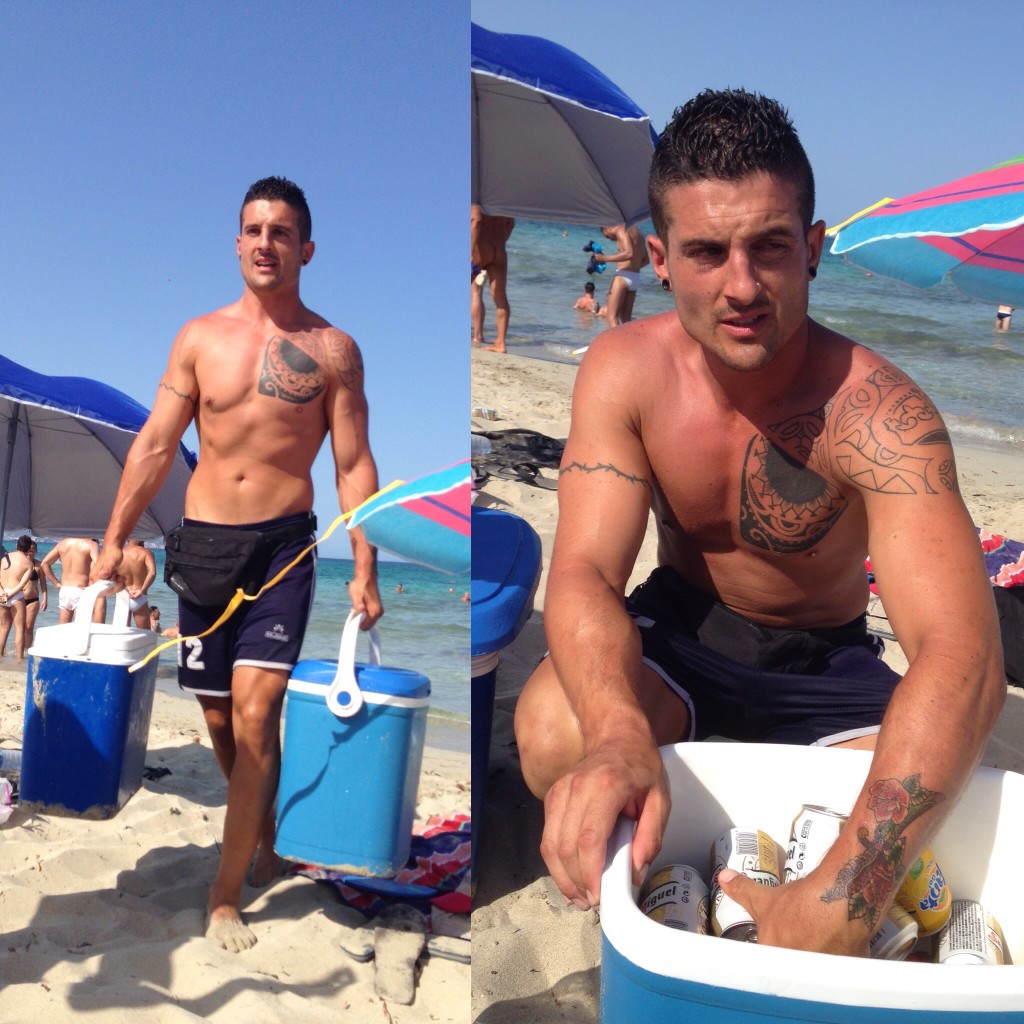 3. Mouth-watering food
Oh my! If there's one thing I enjoyed the most while in Ibiza, it would be eating. EATING! You would think I will say partying. I'm getting old. You need a car to get around Ibiza though which is kinda annoying. Taxis are expensive and the restaurants, parties etc are all over the island so you need a car!
We got lost driving to some of these places but it was all worth it. Some of them are quite secret. Here are some of the best foodie spots in Ibiza:
For the best sunset views: Savannah – located at the appropriately named Sunset Strip in San Antonio, this restaurant offers affordable food with the best sunset views in the island. It's a great place for drinks too and it turns into a bar in the evening.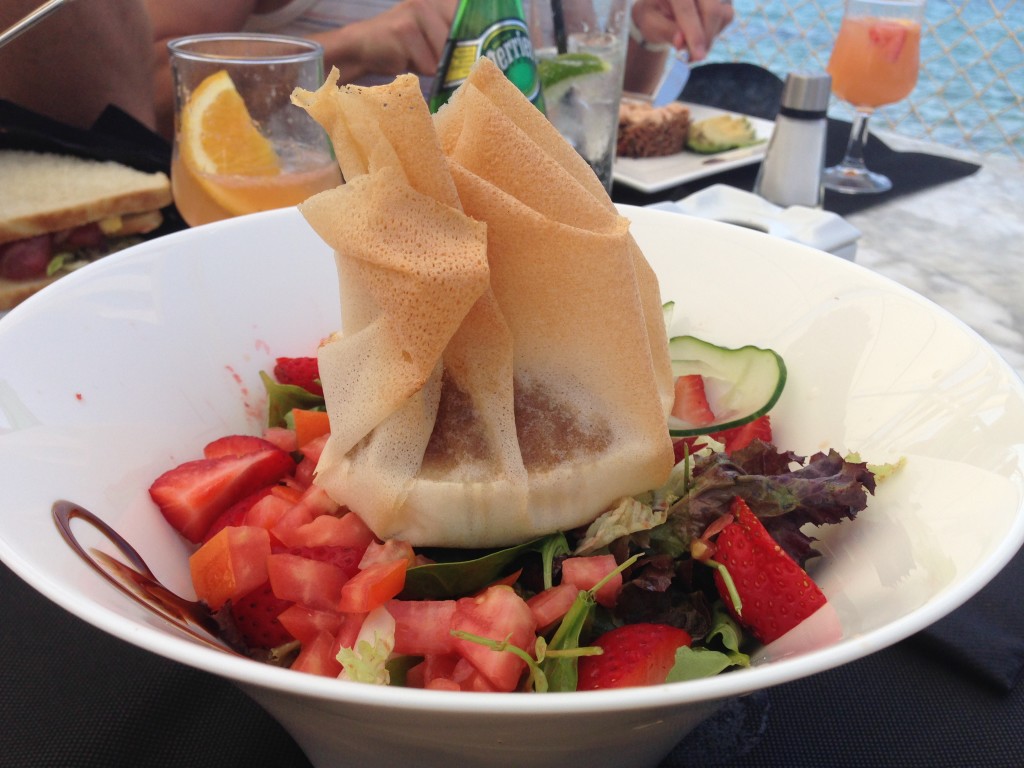 For the best paella and beach view: El Carmen – this place serves one of the best paellas I have ever eaten and it is located in one of the most magical places in Ibiza facing the Es Vedra islands, believed to be the 3rd most magnetic place on Earth.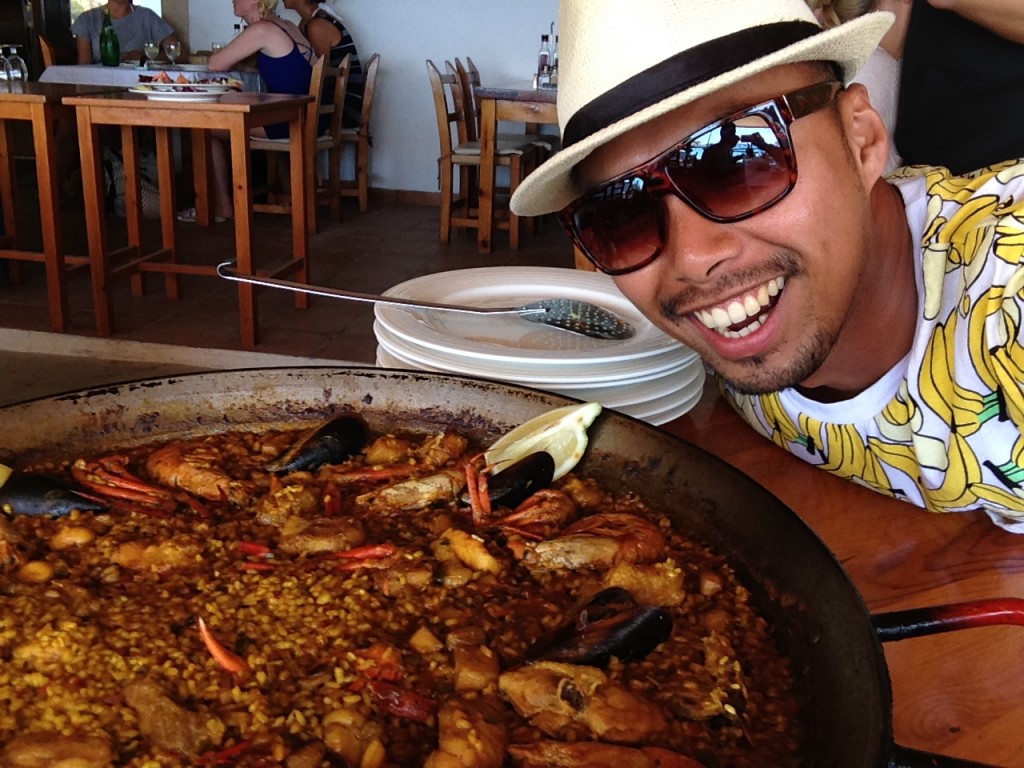 For the couples and honeymooners: El Chiringuito de Cala Gracioneta – dine on the shaded terraces overlooking the picturesque bay of Cala Gracioneta in this very romantic restaurant serving the best Mediterranean and Spanish dishes. It's quite a secret place and probably my favorite restuarant in Ibiza. If you love seafood, Parrillada de Pescado is made for you. Just look at this: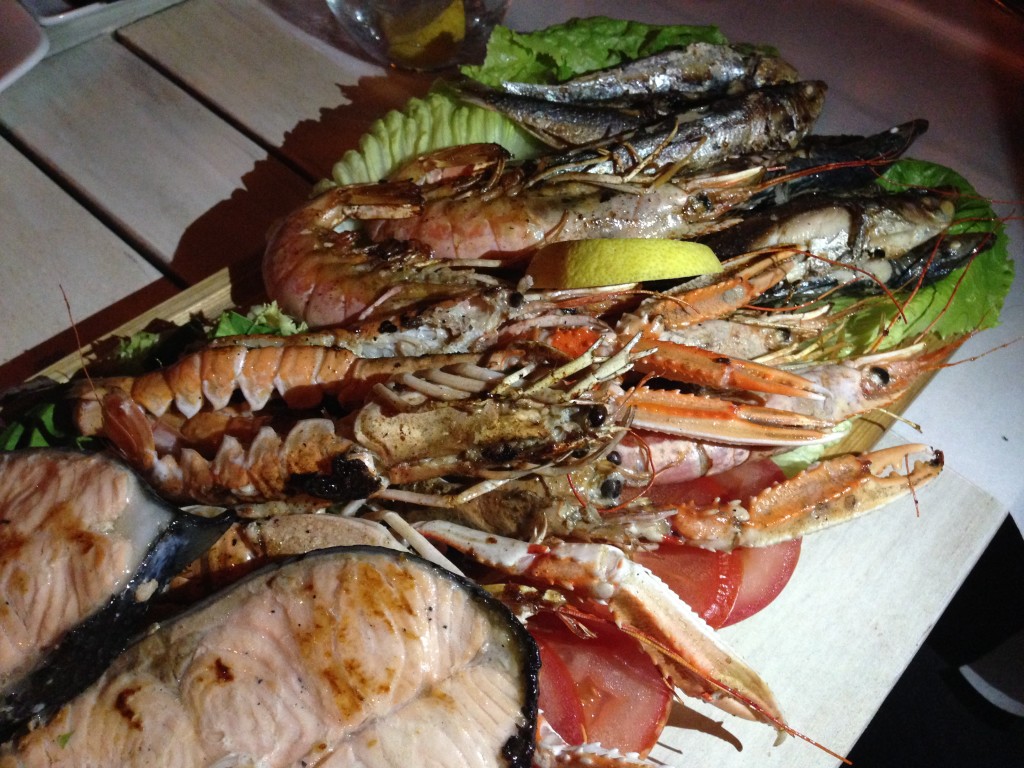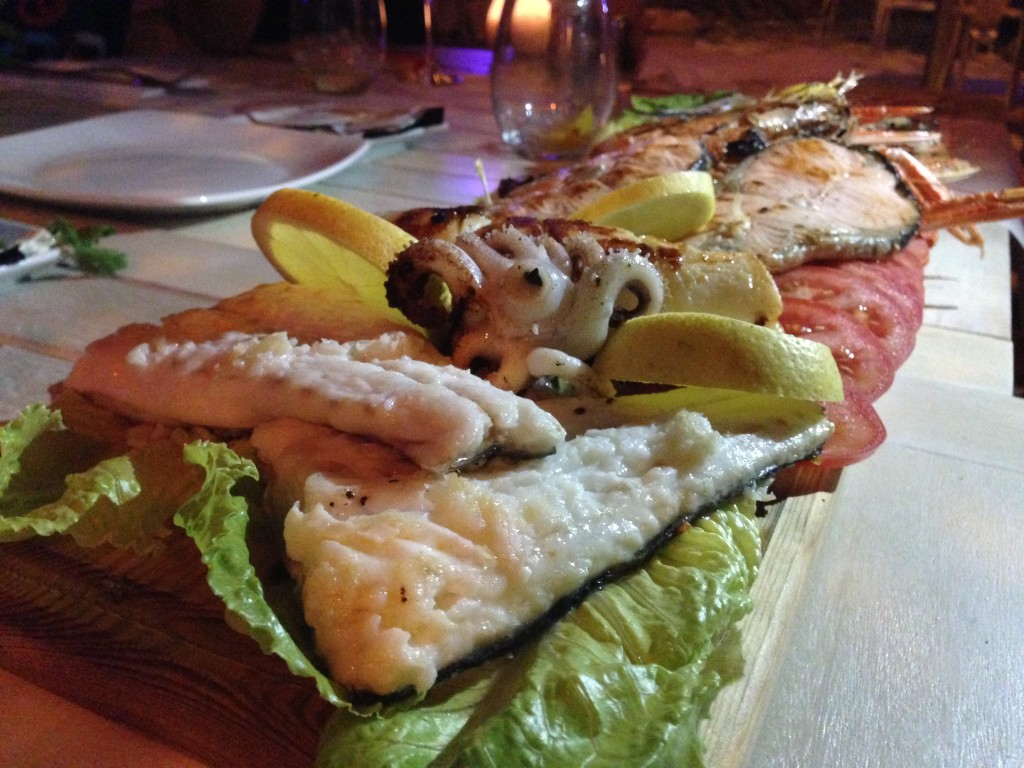 For the gays: Chiringgay – right by the gay Es Cavallet beach (you can't miss it, it's the only business in this part of the beach!), this restaurant serves delicious seafood dishes and a really refreshing cava sangria. Yes cava sangria! This restaurant introduced me to this delicious cocktail and it was life-changing. Normally sangria is made of red wine. This one is made of cava. How decadent. So if you go, order a pitcher of cava sangria! It's really good. It also doesn't hurt that gorgeous men are tanning in view while you're eating lunch.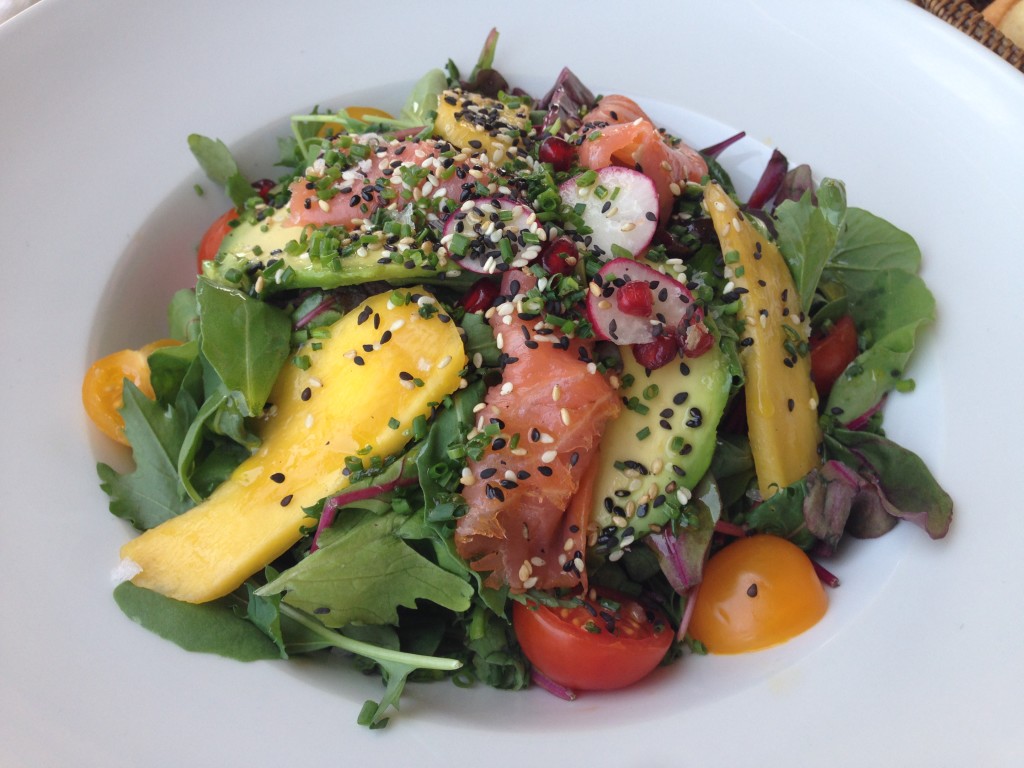 4. The First Ever Ibiza Gay Pride Parade
Okay, it's not really historically the first. Ibiza used to host its own gay pride throughout the 90's until 2002 and then it stopped. I don't really know why. But this year, gay pride returns to the white island. I attended the parties and gay pride parade as my last stop for #mygaypride campaign (you've been following my posts from Cologne Pride and Barcelona Pride right?) with my friends Auston and David from Two Bad Tourists and James from Gay Star News and my partner.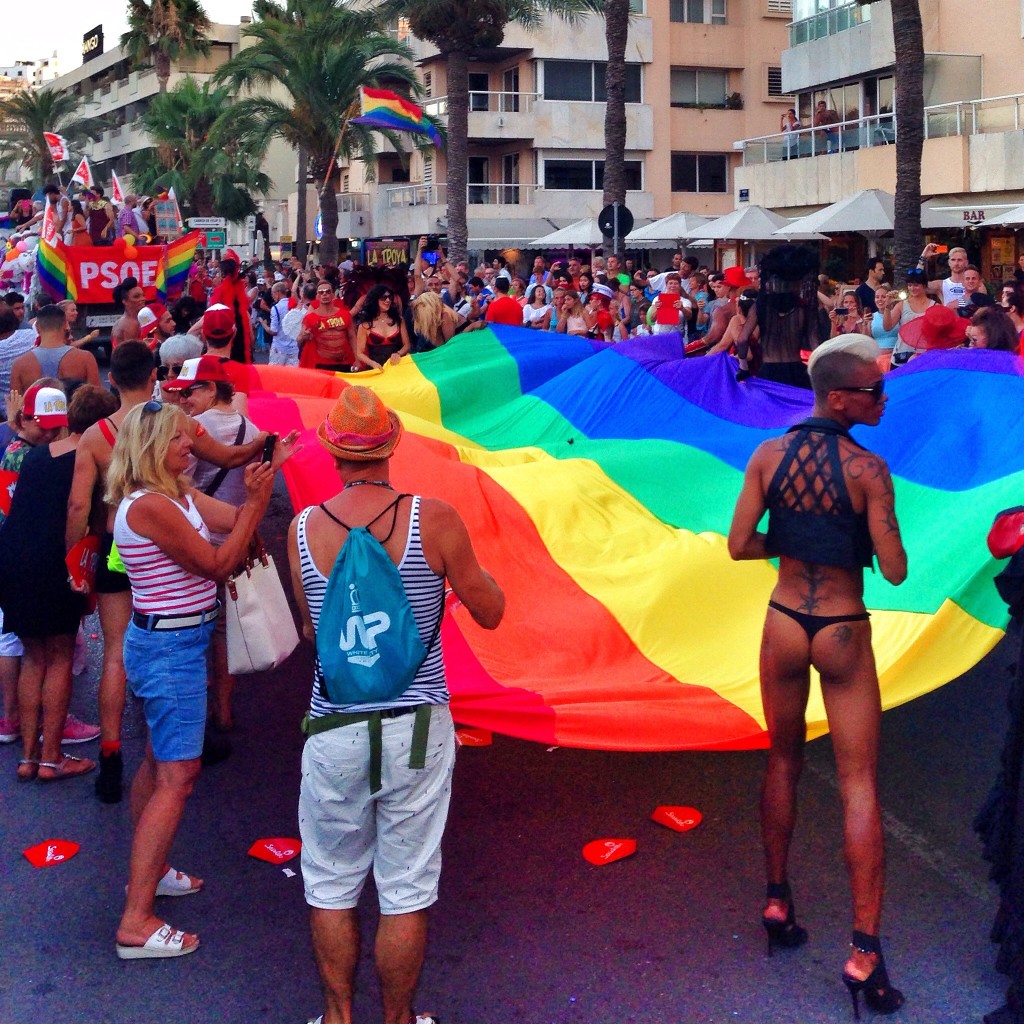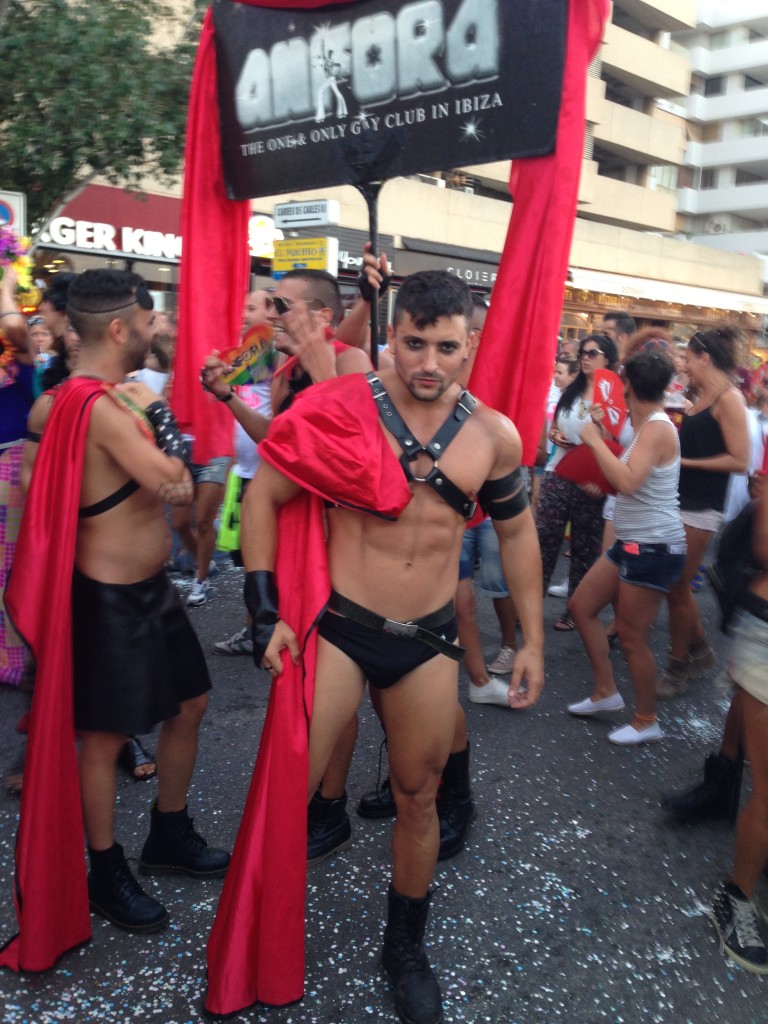 The Ibiza Pride parade was an important event for Ibiza as a gay destination although it was rather short and small. You can watch the entire parade for less than an hour. This is understandable since this was the first one again after more than a decade of absence and not many people knew about it. The parties were also not as crowded as expected. So now you know why I wasn't so keen to say I loved partying here which is not to say I didn't have fun. I did. And to be fair, I didn't really attend other parties outside of the pride parties.
5. Our own oasis in Ibiza, Purple Hotel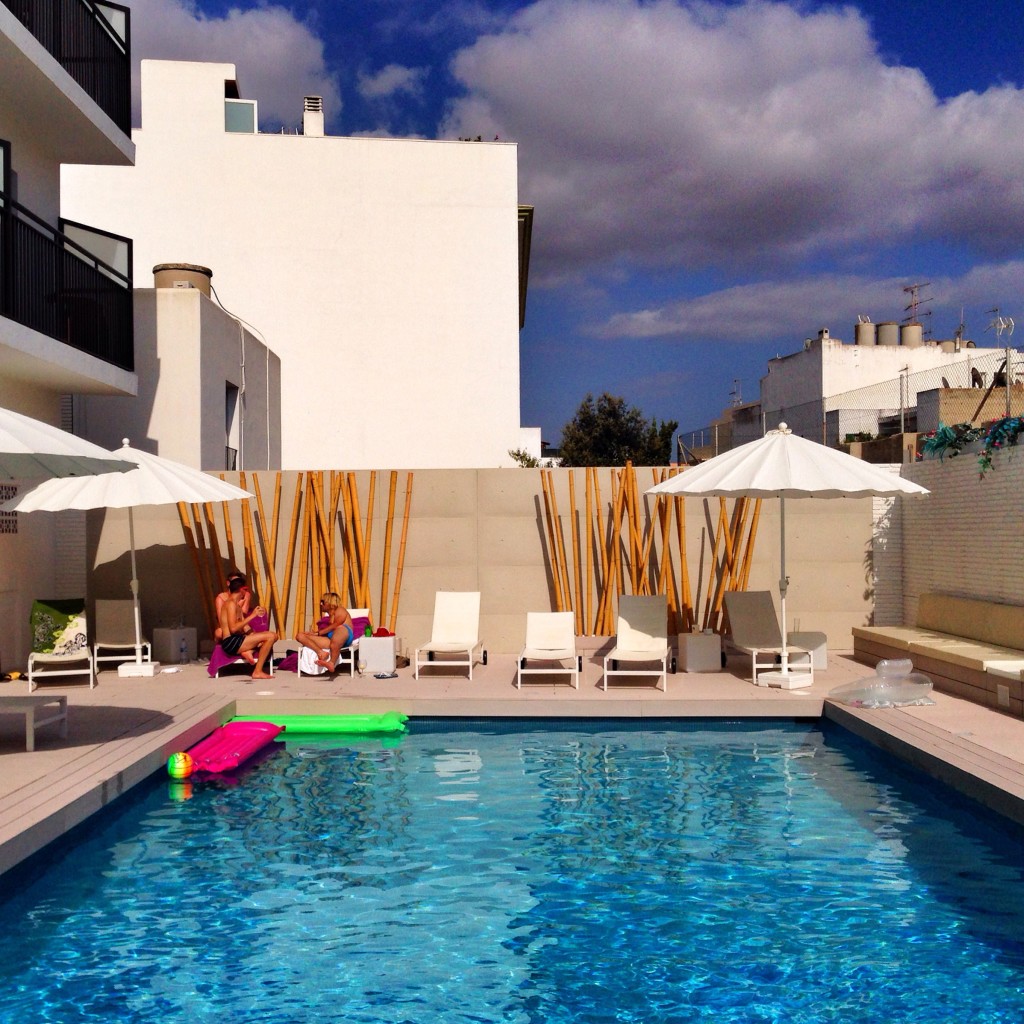 That Sperm Bank drink was from the mini-bar of The Purple Hotel, the first and only hotel in San Antonio dedicated to LGBT travellers. Seriously this place saved me from the chavs and the insanity of San Antonio. It was our own oasis in Ibiza. We were actually staying at Red Hotel (a sister hotel of Purple) because Purple Hotel was fully booked.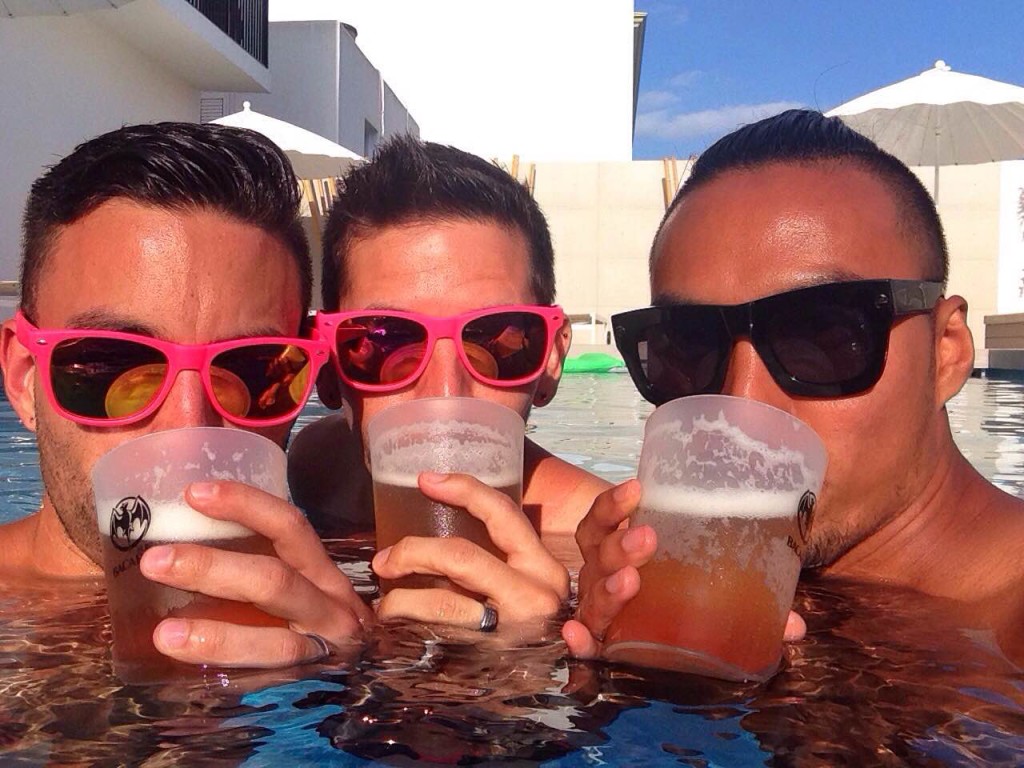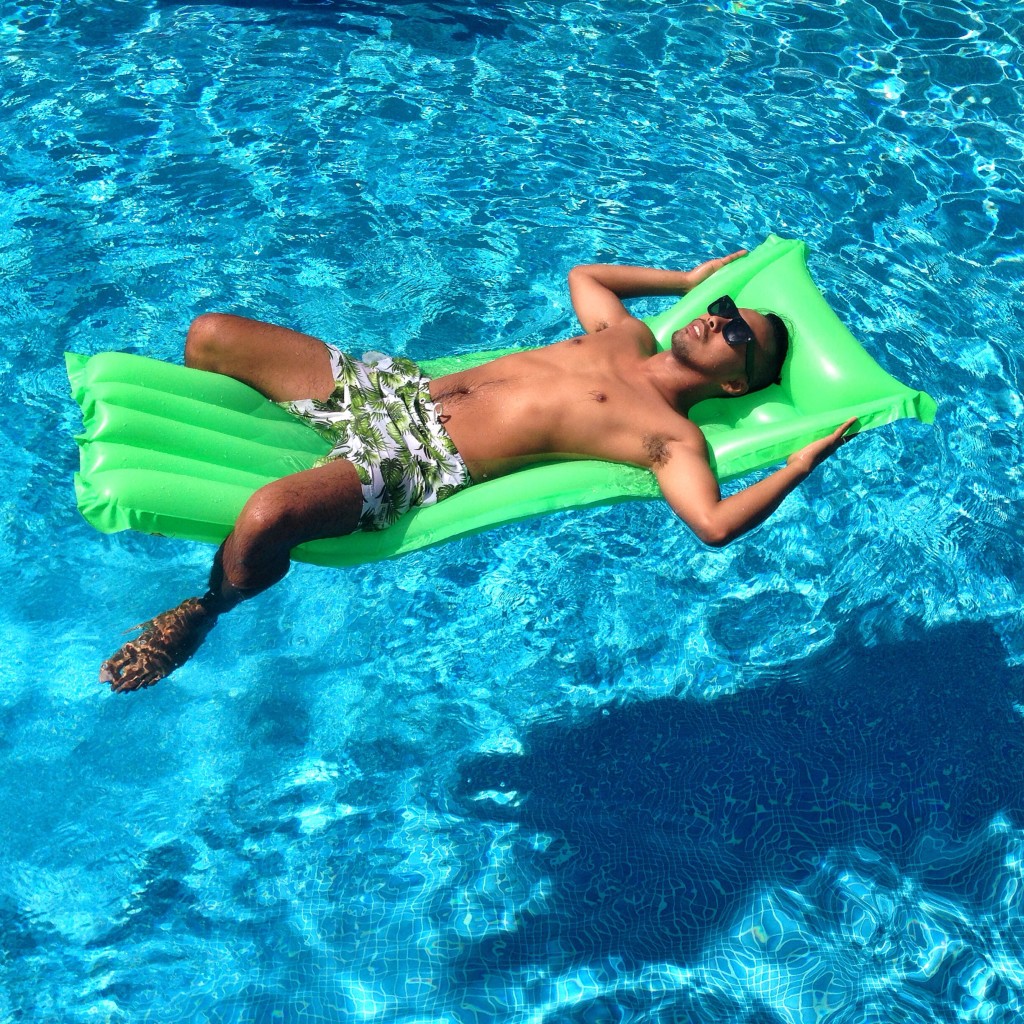 But every day we would go here to eat breakfast, have a drink or swim at the pool. It was such a chill, cosy and beautiful place. I LOVE the pool. But what I loved the most was the staff. They were so friendly and nice and gay. If you're gay and going to Ibiza, consider staying here. I truly, highly recommend it. Rates start at 60 euros a night. Affordable, no?
Apparently it's also great to experience Ibiza by renting out an apartment or a villa with your friends. Check out Airbnb for some great places. Get 19 euros off on your first booking if you sign up here.
Have you ever been to Ibiza? Have you always wanted to go?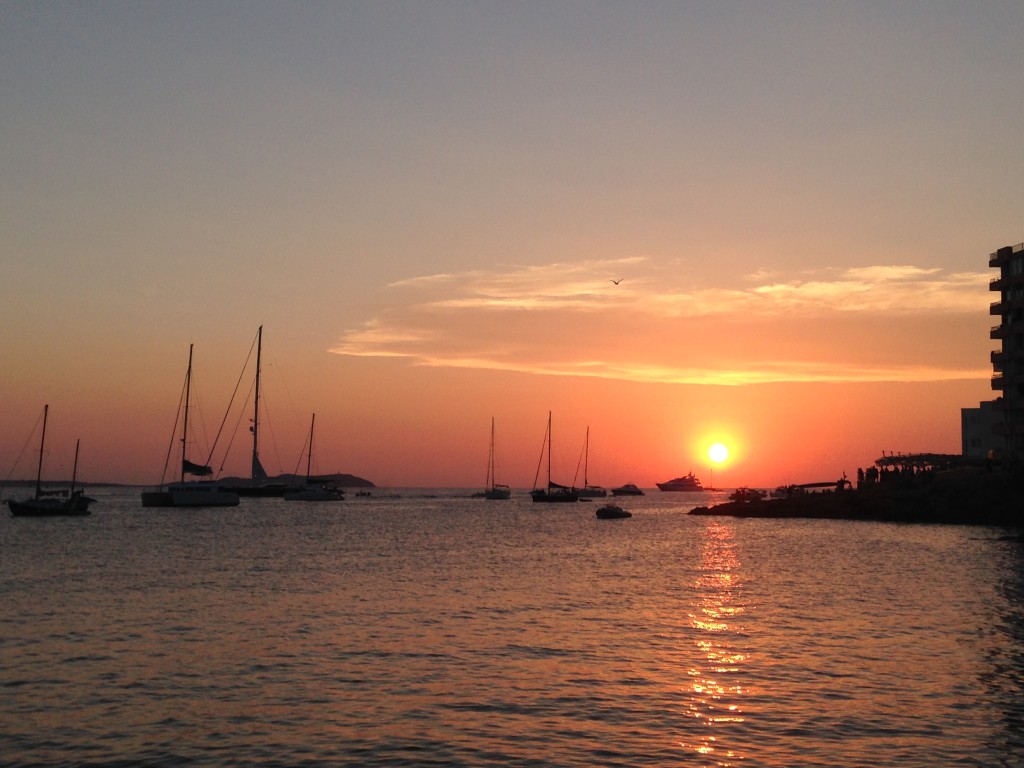 This trip is part of the #mygaypride campaign in partnership with Gay Star News and Ibiza Tourism and Ibiza Pride. I also want to thank AllDayInternet for providing us with mobile internet during the trip.