A daily budget guide on how much it cost to travel in Amsterdam including price of food, accommodation and transportation in the city.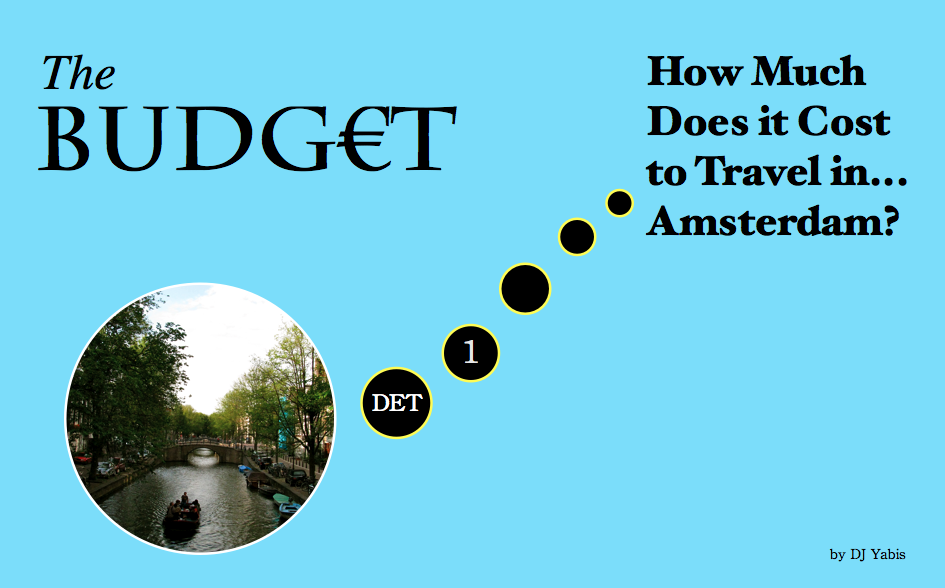 I love Amsterdam. It's the first city in Europe I visited so it holds a special place in my heart. Like me, you're probably curious how much a trip to Amsterdam costs. I've detailed prices below for your reference. I just came back from Amsterdam last June 2017 so I have updated this guide!
Amsterdam Travel Budget

Accommodation Cost
Hostels are around €20-€40 per night. It's usually very expensive during the summer so you should definitely book in advance. Some of the best hostels are fully booked way in advance. The best hostels in Amsterdam are St Christopher's at The Winston, The Bulldog and Flying Pig Downtown. Check out latest prices via Hostelworld.
Airbnb is also a good choice specially if you're a group and you can rent an entire flat in some of the best neighborhoods in Amsterdam. I'd choose an Airnbnb somewhere in De Pijp or Jordaan, two of my favorite neighborhoods! Click here to get FREE €30 on your first night.
Budget hotels are around €80-€150 per night. Here are my favorite 10 best budget hotels in Amsterdam. 
Food Cost
A typical meal for lunch or dinner will cost around €10-€25 depending on where you eat. Sandwiches are around €4-€7. If you're staying in a hostel or hotel, they'll usually have breakfast included. The Netherlands is not really known for its cuisine so most of the restaurants you will find are offering international cuisine. If you're a foodie you'll love eating in Amsterdam.
Transportation Cost
Below are the prices for transportation within Amsterdam. You can easily buy these tickets in many points all over the city.
Single Ticket (valid for 1 hour): €2.80
Unlimited Tickets:
24 hours (1 day)       €  7.50
48 hours (2 days)     € 12.00
72 hours (3 days)     € 16.50
96 hours (4 days)     € 21.00
120 hours (5 days)   € 26.00
144 hours (6 days)   € 29.50
168 hours (7 days)   € 32.00
Bike Rental: €3-€10/day
Train Between Airport and City Center: €5
Taxi Between Airport and City Center: €37-50
If you're a museum freak, get the museum pass which costs €39.95 for adults and €19.95 for youngsters up to 18 years of age. It's a valid for one year and you can go to 34 museums in Amsterdam.
For cheap drinking try Brouwerij 't IJ, the windmill brewery. More options can be found in this Amsterdam essential guide I wrote. It's full of information about invading 'dam on the cheap.