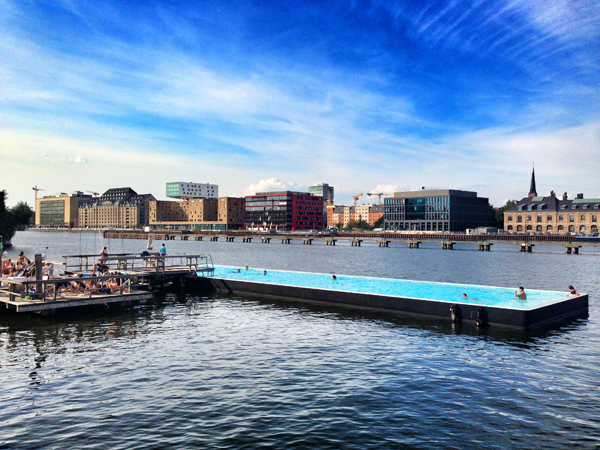 If you're like me who loves to swim and spend days baking under the sun, then the best and coolest spot to do both in Berlin is at the Badeschiff (literally translated as Bathing Ship) which is arguably the most unusual and unique swimming pool in Europe or even the world.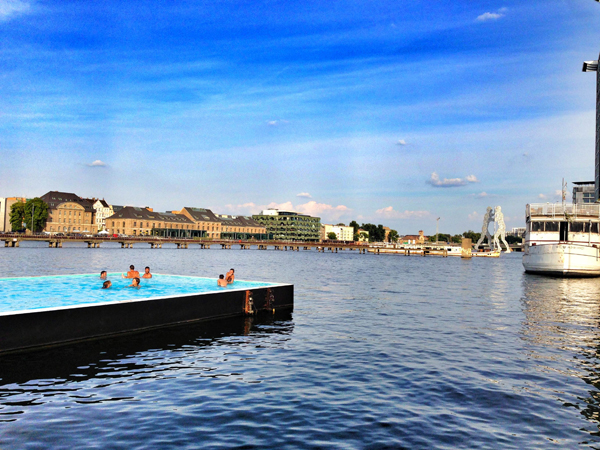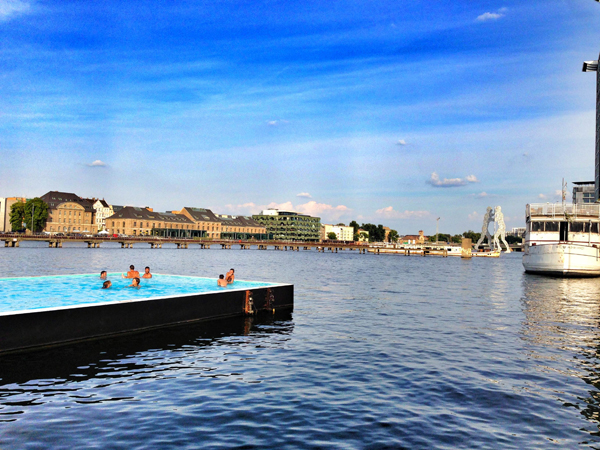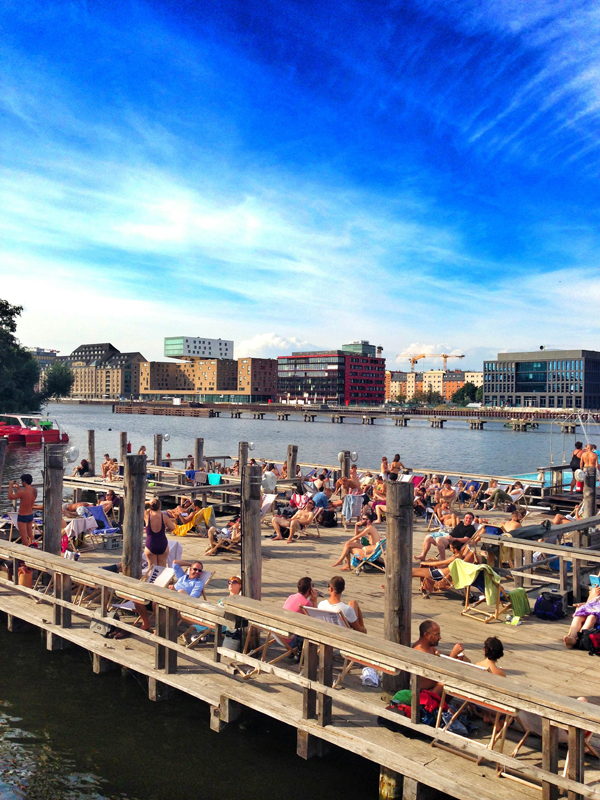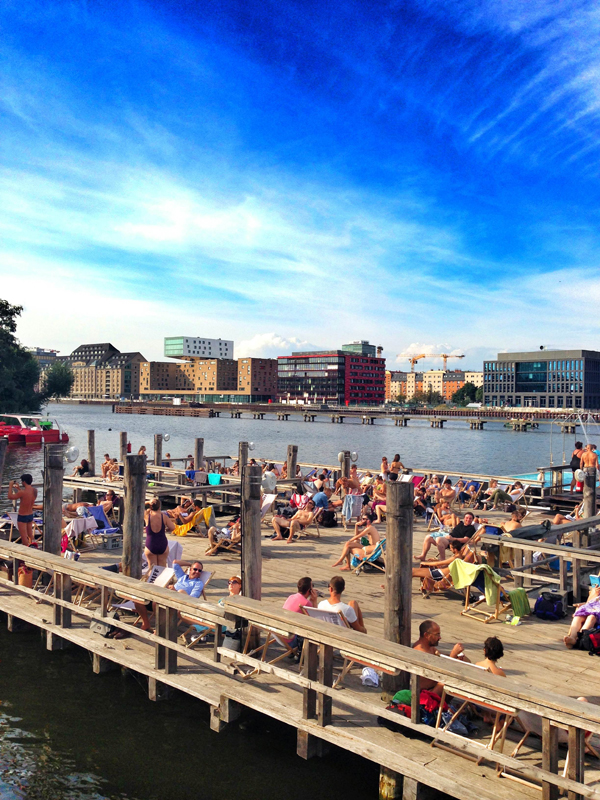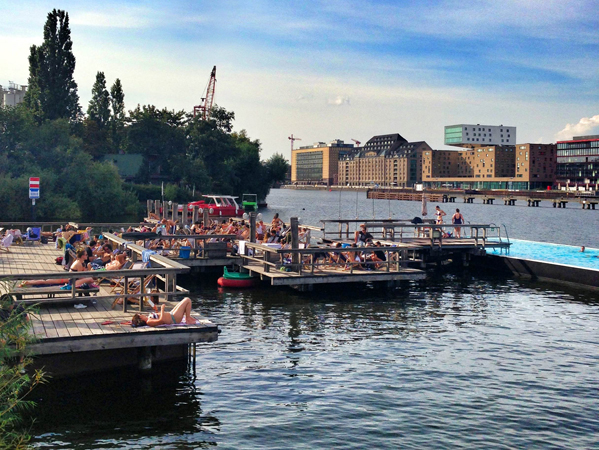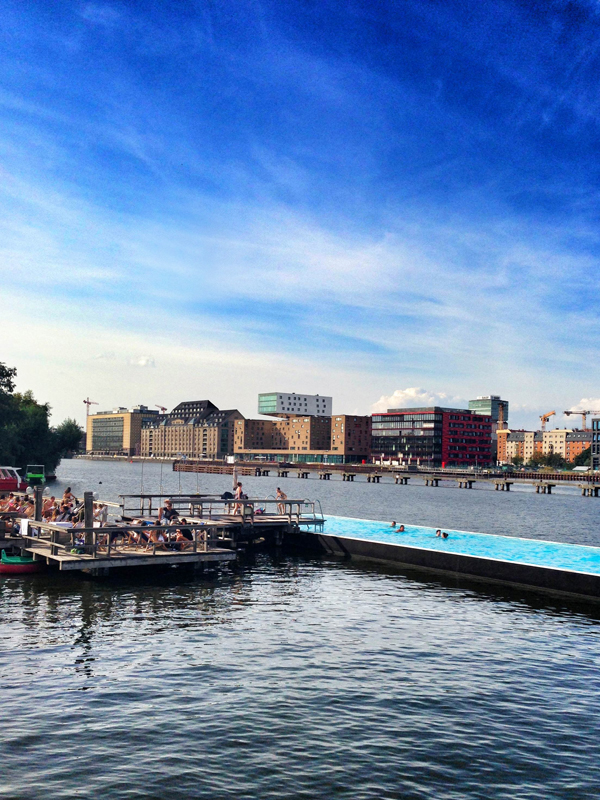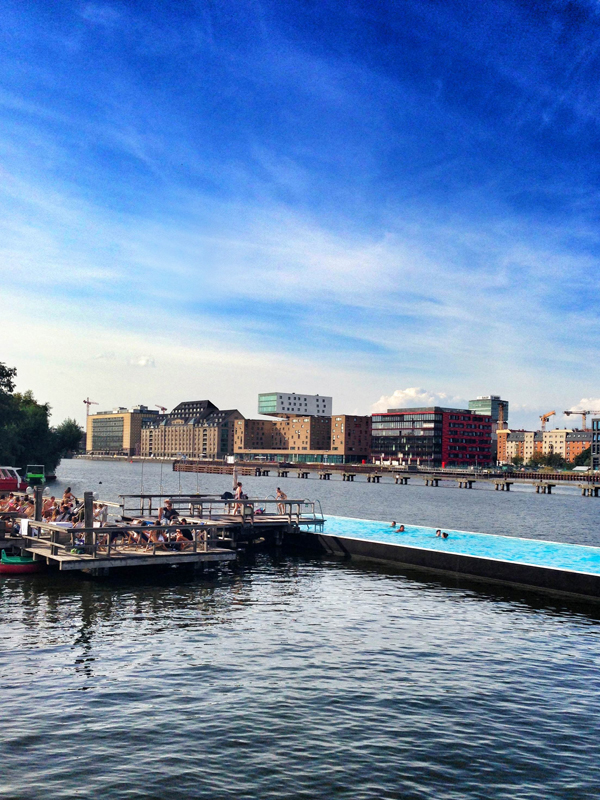 überhip swimming pool
I love Berlin and I've always visited the city as often as I can. Every time I visit, I try to experience or see something different. The Berlin Wall is great but I would get bored hanging out there all the time. I mean, wouldn't you?
One of my top recommendations for the best and coolest spot to chill and ogle hot, topless guys is at this amazing cargo container turned überhip swimming pool.
The water is very clean and refreshingly cool. I can actually imagine myself going there often once I move to Berlin. It's like made for me.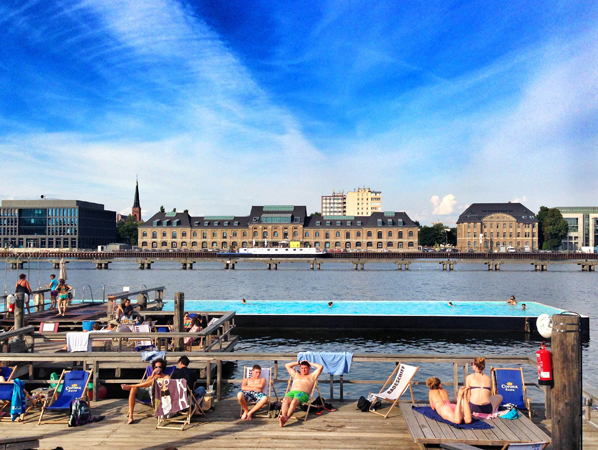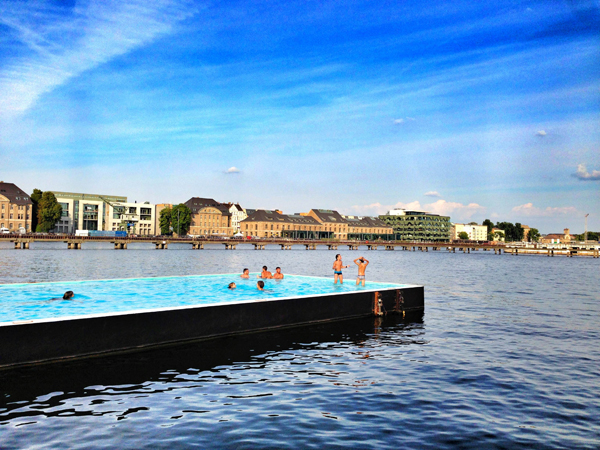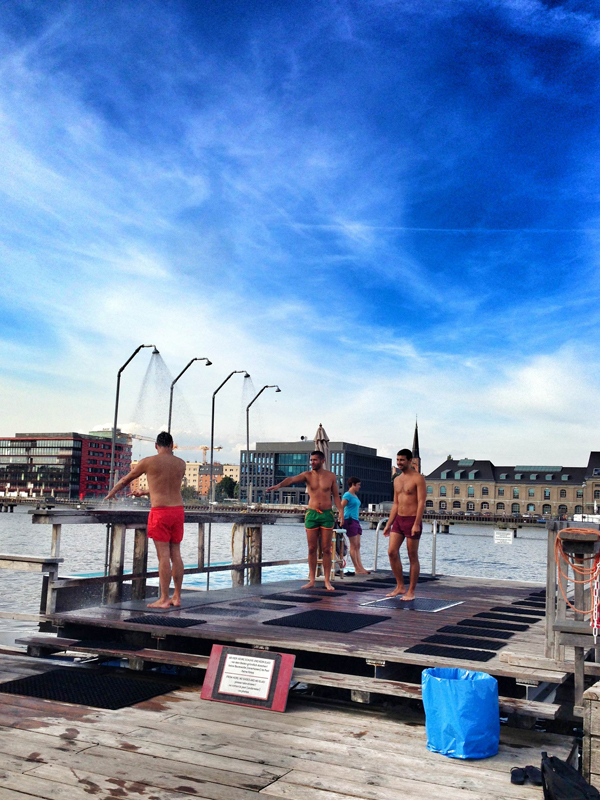 Badeschiff situation video
Almost like a quest to Mordor
It took me almost 3 years to finally swim here. Yes this was a major quest for me, almost like going to Mordor.
The first time I attempted to visit, the place was under maintenance. Bummer.
Last year, when I was visiting my friend Michael, we packed our summer bags with swimming trunks, towel, a sunscreen lotion and bottles of Club Mate (the hipster's favorite caffeinated and carbonated beverage) and took the train to Schlesisches Tor (which I still can't pronounce properly until now).
From there, we walked towards Badeschiff, passing by one of my favorite Vietnamese restaurants and some pretty cool graffiti art like this: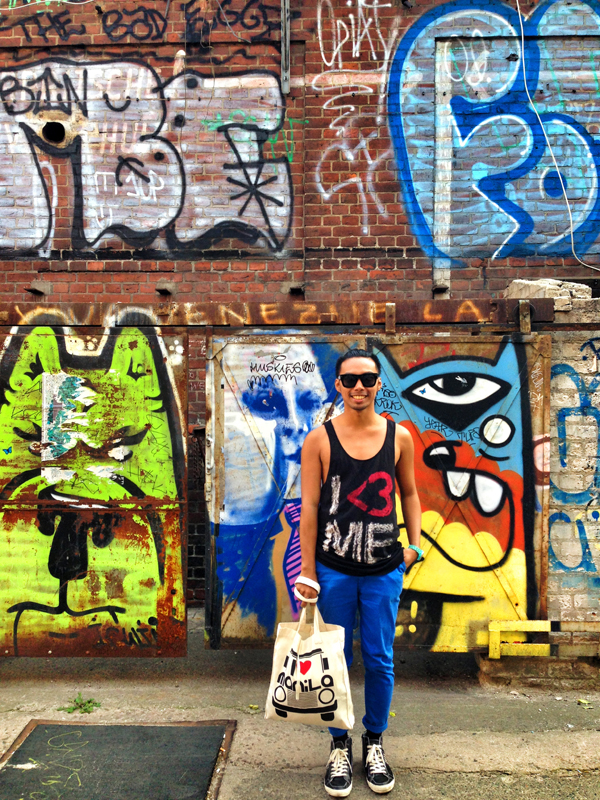 When we got there, the place was closed because Berlin Festival was happening that week. FML.
And you know, I'm all about making dreams come true, regardless of how small or big those dreams are. So OBVI (that's short for obviously and I'll use it more on the blog from now on), when I went to Berlin this summer, my schedule looked like this: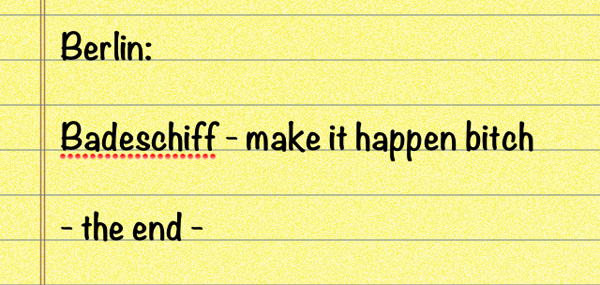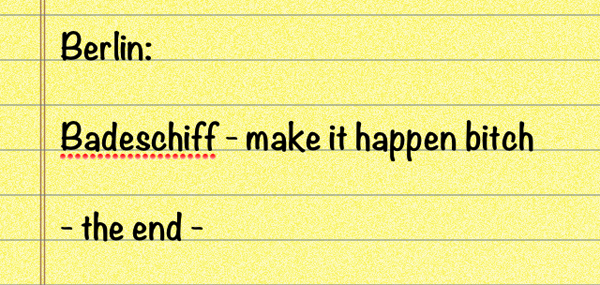 You only die once
And OBVI, I had my YOLO moment I mean YODO moment. Which is short for You Only Die Once. Because really: we live everyday and we only die once. Agree?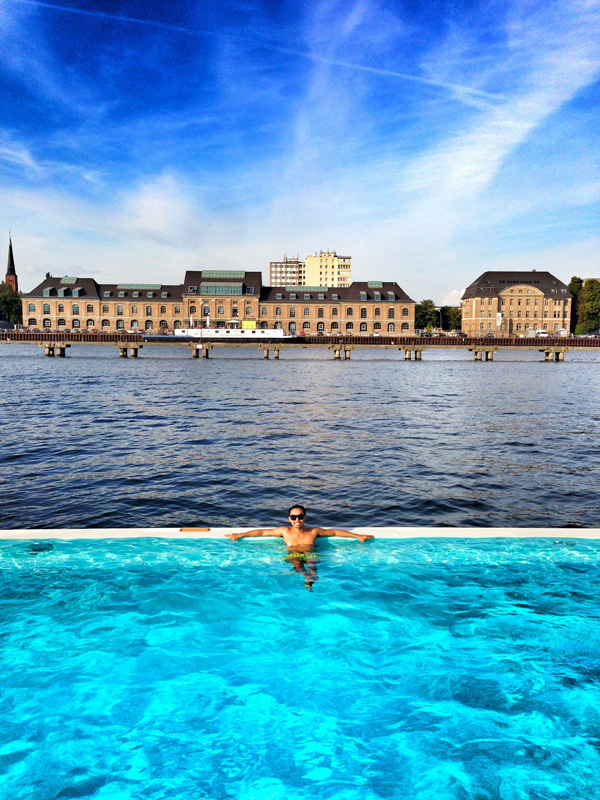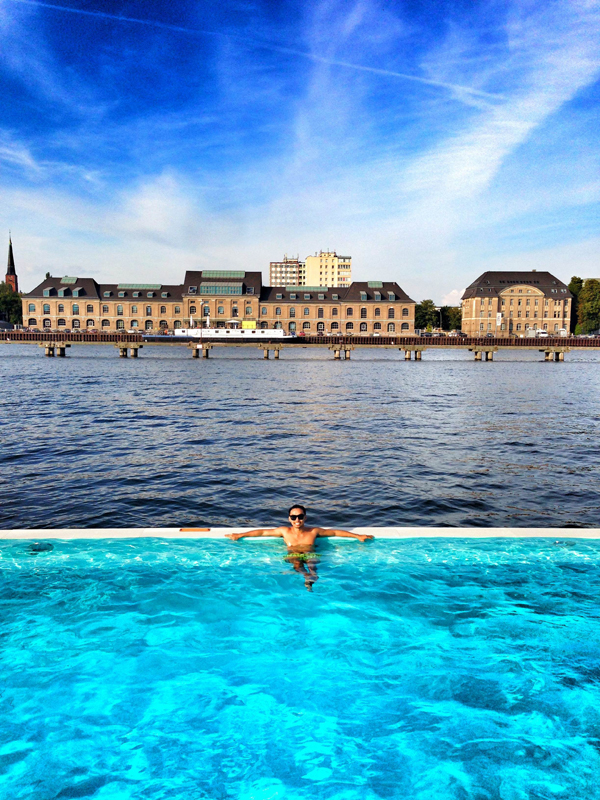 Germans on privacy
I don't know if you will ever get a YODO picture like mine though because ze Germans are pretty strict with privacy and all that jazz. One of the staff stopped me from taking pictures because, you know, privacy of people. AS IF I WILL UPLOAD THEM ON A P*RN WEBSITE OR SOMETHING.
But let me tell you this, ze Germans are really cray cray over privacy. They are usually the only country to call Facebook out when it comes to privacy issues every time the website sneakily updates its privacy policy. So it wasn't a surprise for me when the staff stopped me. As if it's against human nature to take pictures of beautiful places. And what's wrong with taking pictures of people having some fun?
For some weird reason, I was able to convince her to take a picture of me in the pool (see photo above). O ha!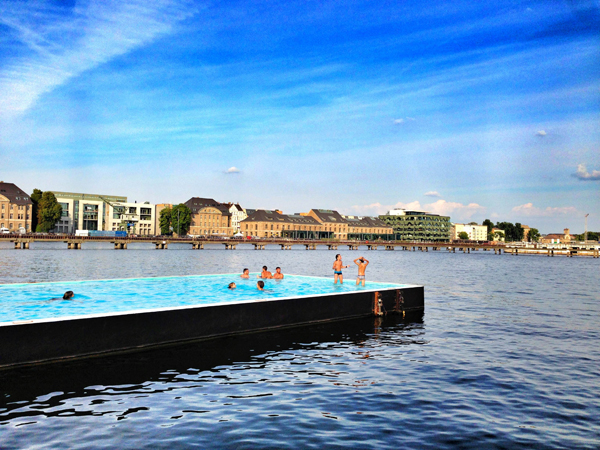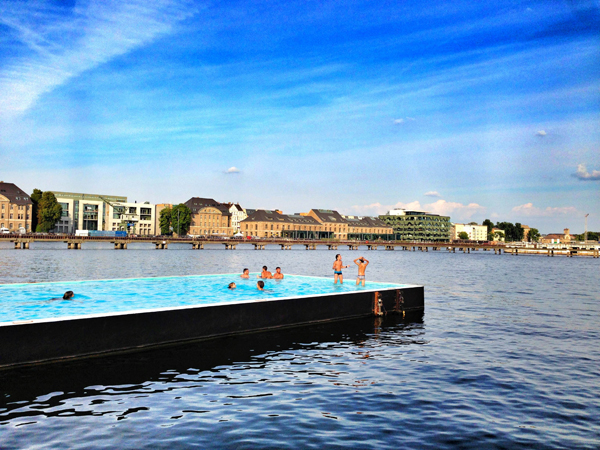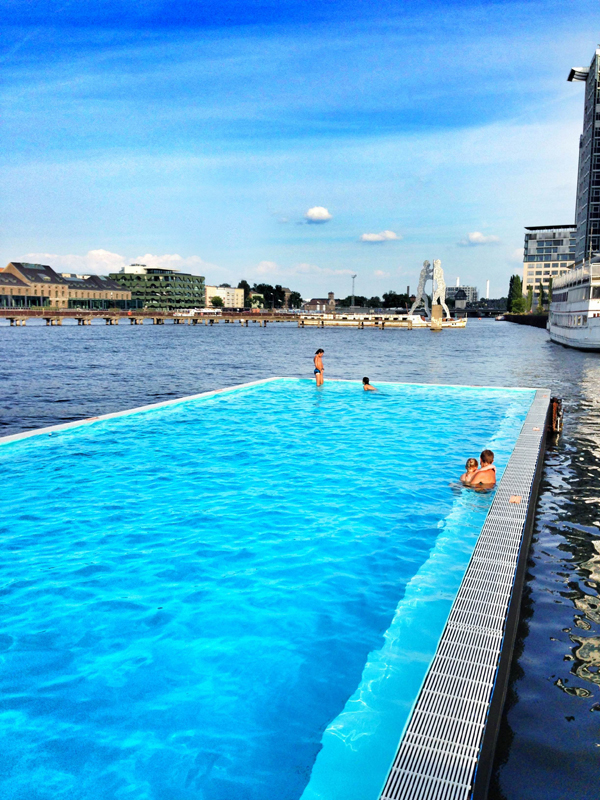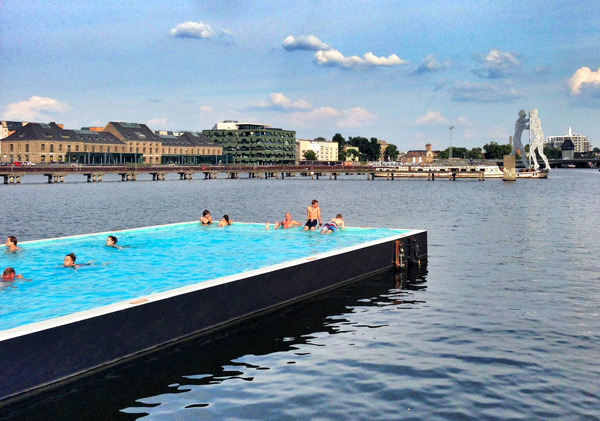 Anyway, the place is amaze. The people lounging by the pool pretty hawt. So get your ass there like asap. Specially after partying all night in Berlin. And it only costs 5 euros for adults and 3 euros if you have a student card. Sweet deal.
They are usually open in the summer and sometimes winter, depends if they have a budget according to one of the staff I was chatting with. A quick look at their website shows that they are closed this winter. So try it next summer if you're headed to Berlin.
You can easily find the best way to get to Berlin through GoEuro, a travel planning website that shows you how to get from Point A to Point B complete with price info. Pretty neat.
What's your favorite spot in Berlin?
Leave it in the comments below because I really wanna know. I'm going back next month so it would be cool to discover new places.
**