The ultimate nightlife and party guide picking only the best of Belgrade's bar and party scene!
"Sweet dreams are made of this…Everybody is looking for something."
It's Saturday night in Belgrade and we're drinking cocktails to 80's beats at Mikser Garden. It's a mix crowd of young and old. But one thing is for sure, the fashionable crowd is here. Some of the women look like models for Vogue. The men are stylish and confident. And Marija, the female DJ spinning the best of the 80's, is drop-dead gorgeous.
It's our second night in Mikser Garden, a summer al fresco bar that just opened this summer. It's located right in the middle of Savamala, the cultural and creative center of the city. The "garden" is almost like an oasis in the urban jungle of Belgrade.
"The music is pretty loud here. Aren't people complaining about the noise?", I wondered.
Ever since I wrote about the top 13 Party Cities in Europe last year, a lot of people who read the piece have commented, messaged and tweeted telling me to check out Belgrade.
"They have epic parties in Belgrade!" "No Belgrade? Dude this list is rubbish," they said.
This got me curious of course. And so when me and my friends, MM and Zan, planned our 3-week Balkans trip this summer we decided to fly to Belgrade as our first stop.
Our itinerary? Party all weekend.
Seriously, we didn't do much else. I decided that from now on I will only do things that interests me when I travel. So no stupid sightseeing for me although we hanged out around the Old Town a lot and the 2 girls joined a free walking tour (I obviously skipped it).
So what do I like to do on this trip? Mostly eat, check out a dozen bookstores and meet locals and party at night. And that was what we did.
Below are my top recommendations for the best bars and clubs in Belgrade. Apparently there are two kinds of clubs in Belgrade: summer and winter clubs. This I learned as we partied around town for 3 days with Marko, who runs Belgrade at Night, a nightlife company that offers tons of free information about Belgrade clubs and Belgrade nightlife happenings.
What's the difference between the two?
Summer clubs are "floating river clubs" that are only open in spring/summer and they are mostly located on the river. They are clubs literally floating on the Sava river which is why they are called floating river clubs. This somehow makes clubbing in Belgrade unique in the world. In the winter, almost all the clubs by the river are closed and the clubs in the centre of Belgrade are more active although some are also by the river.
Like in most cities in the world, some clubs in Belgrade are best on certain days of the weeks. Some clubs are best for certain kinds of music as well. So depending on your interests, there's something for you in Belgrade.
Now for list of best bars and clubs in Belgrade plus a bonus section about the best party hostels in the city!
Top 4 Bars in Belgrade
1. Mikser Garden
This new summer alfresco bar is probably my favorite bar in Belgrade. It's located in Mikser House which used to be a warehouse that was turned into a high-concept enterprise, industrial music space and gallery for art installations. This has made it the centre of creativity in Savamala.  Mikser Garden is outside the Mikser House. It is surrounded by beautiful buildings which is saying a lot in Belgrade where most buildings looks decrepit and gritty. You can see old trams pass by as you dance to 80's hits on Fridays and Saturdays. They also play other music on other nights. I love the vibe and the crowd.
Location: Karadjordjeva 46, Belgrade  Website Facebook Instagram
2. Manufaktura
If you're looking for a bar in the Old Town, this would be the perfect place. It is not strictly a bar though. It's a restaurant with a nice terrace under a canopy of umbrellas. We spent the afternoon here drinking local beers and eating all kinds of cevapis. We didn't understand a word of Serbian so we let the waiter choose cevapis for us. They were so delicious. They serve all kinds of local Serbian beers and wine. And lots of delicious and affordable food.
Location: Kralja Petra 13-15, Belgrade  Facebook
3. Toro Latin GastroBar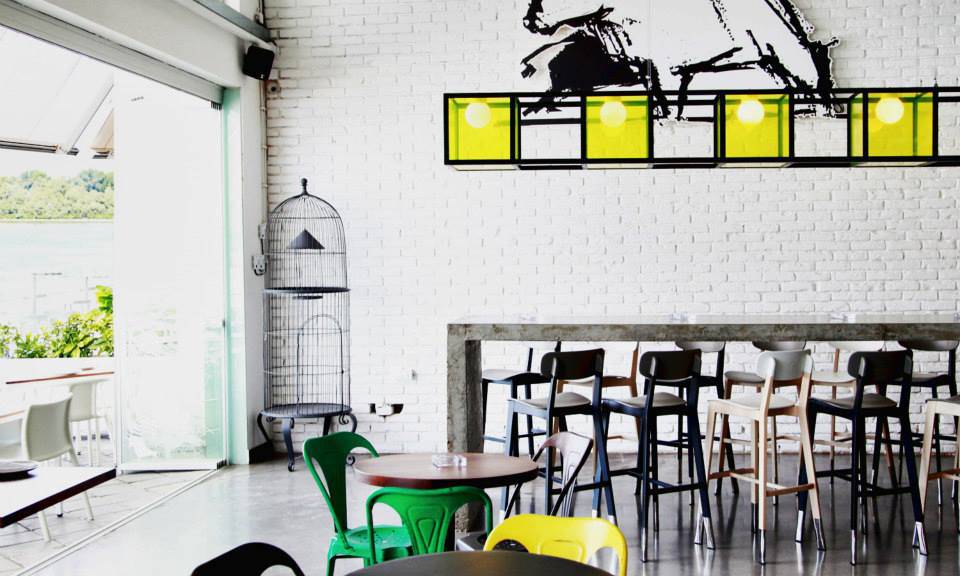 This hip and trendy gastrobar offers small plates of Pan Latin styles and flavors designed for sharing which are obviously perfect plates for drinking. The interior is beautiful and the music is quite good. It is located in Beton Hala (or Concrete Hall), a hotspot for trendy restaurants and bars, along the Sava river. It's also a great location for pre-game before you head across the river for the floating river clubs of Belgrade.
Location: Karađorđeva 2-4 Website
4. Jazz Basta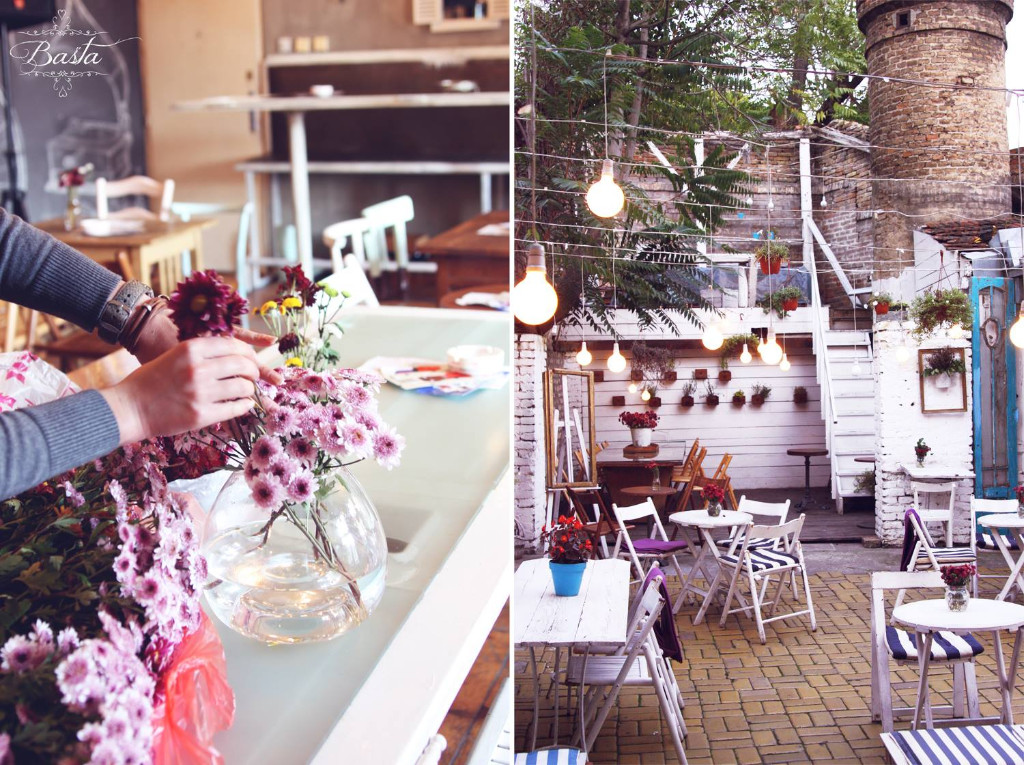 We stumbled upon this jazz bar while snapping pics of graffiti art on our way back to the center. I fell in love immediately! Tucked away in a quiet residential area, Jazz Basta is a magical little hideout for music fans and café-lovers alike. If you don't know it, you might miss it as it is quite hidden. The sight of the beautiful contrast of white chairs on exposed gray cement made me curious about the place. We walked in and we were blown away. It was such a cozy courtyard that looks more Parisian than Balkan.
They host live jazz and blues performers, usually from Thursday to Sunday, when the weather is warm. Although the music sometimes varies and is not strictly jazz. Go during the day or go before 9PM at night to get a seat. It gets packed fast.
Location: Male Stepenice 1A, Belgrade (near Dorm One Hostel) Website
Top 4 Summer Clubs in Belgrade
Note: All these summer clubs below are located on the riverbank of the river Sava.
1. Club Lasta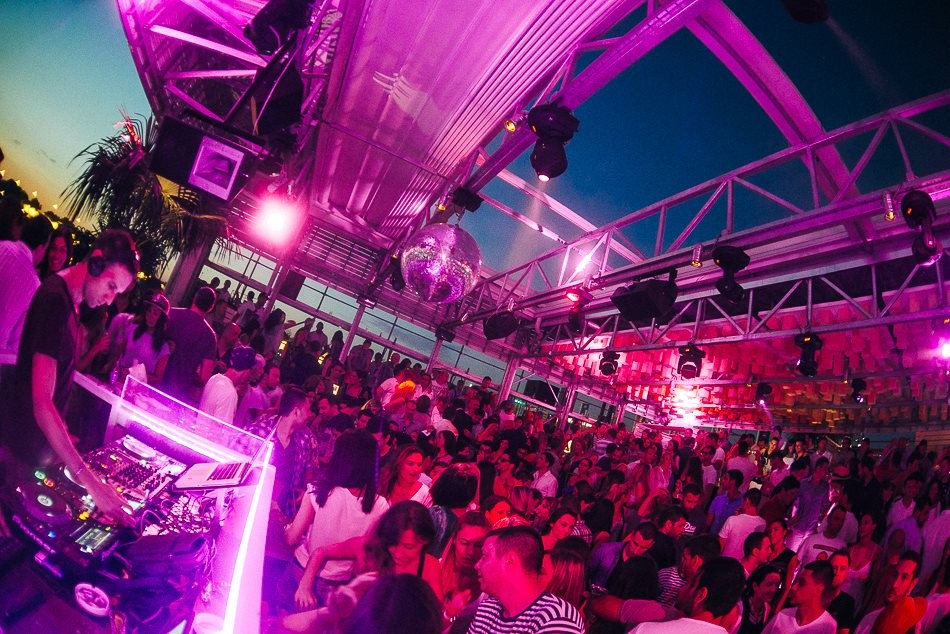 One of the best clubs for electronic and house music in Belgrade. This is one of the floating river clubs that really looks like a club inside. The crowd is young and well-dressed and I really love the interiors because it doesn't look cheap. I also love that you can go out and watch the river sparkling from the light reflected from bridge. It's quite magical! It's open 4 days a week from Thursday to Sundays. On Thursdays they play Hip-hop and all other days are House music.
2. Club 94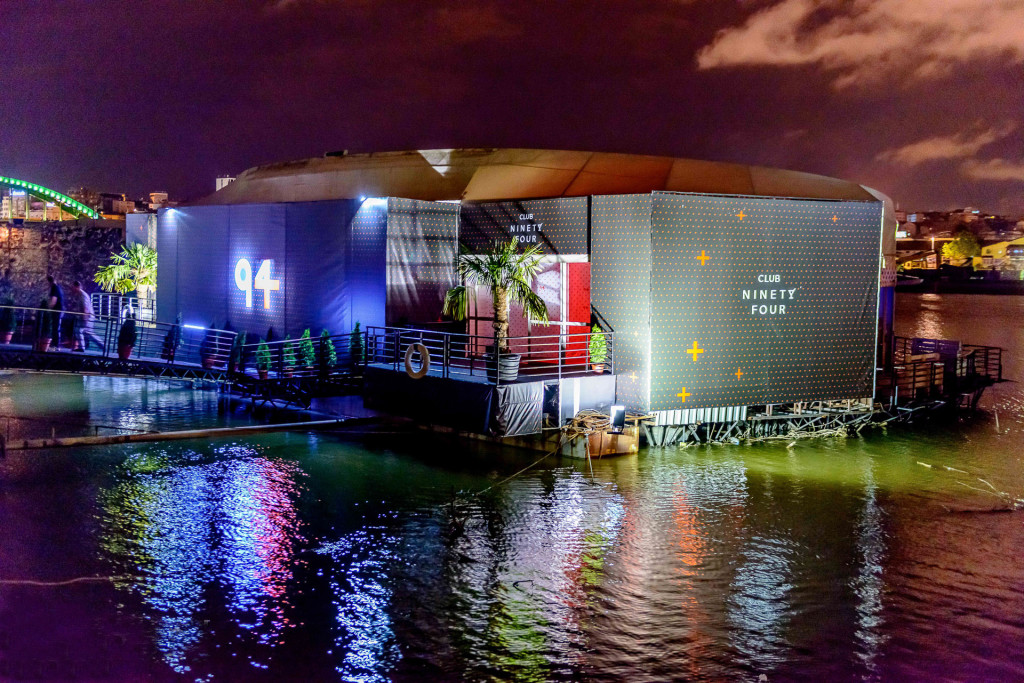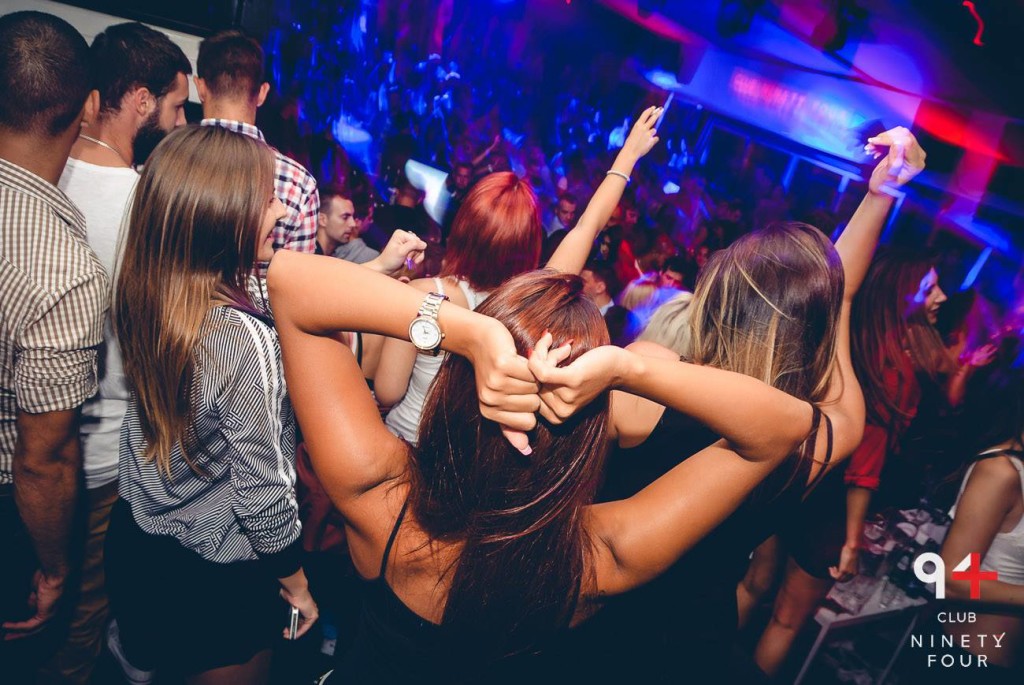 What I love about Club 94 is that it has a spacious dance floor considering it's also a floating river club. The normal tables are downstairs and the VIP tables are on an elevated platform on the club. They were playing RnB when we came here and Zan and MM loved it. The crowd is young and game for dancing. On Thursdays and Saturdays they play electro house and Fridays is for RnB.
3. Hot Mess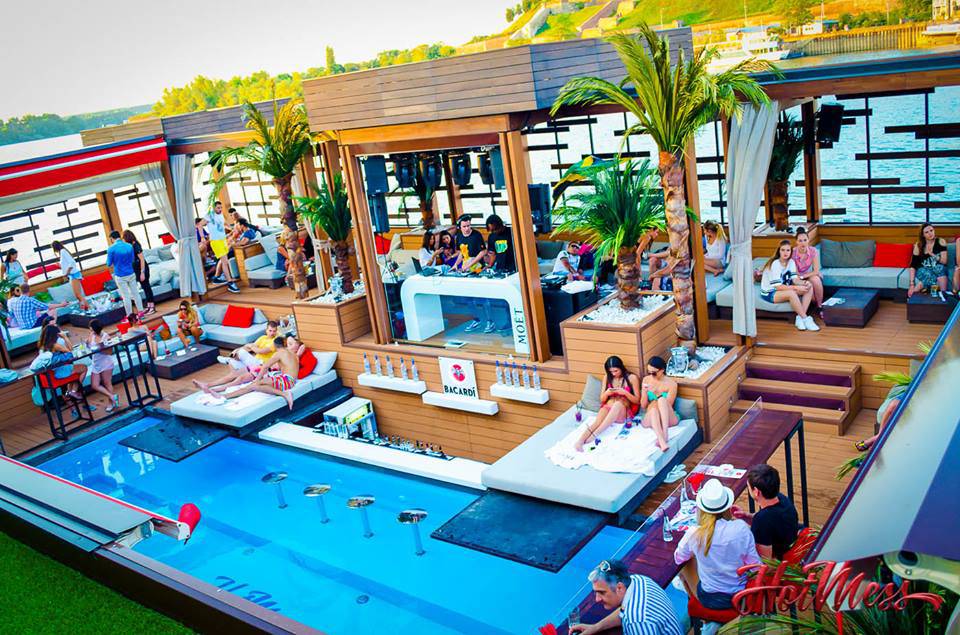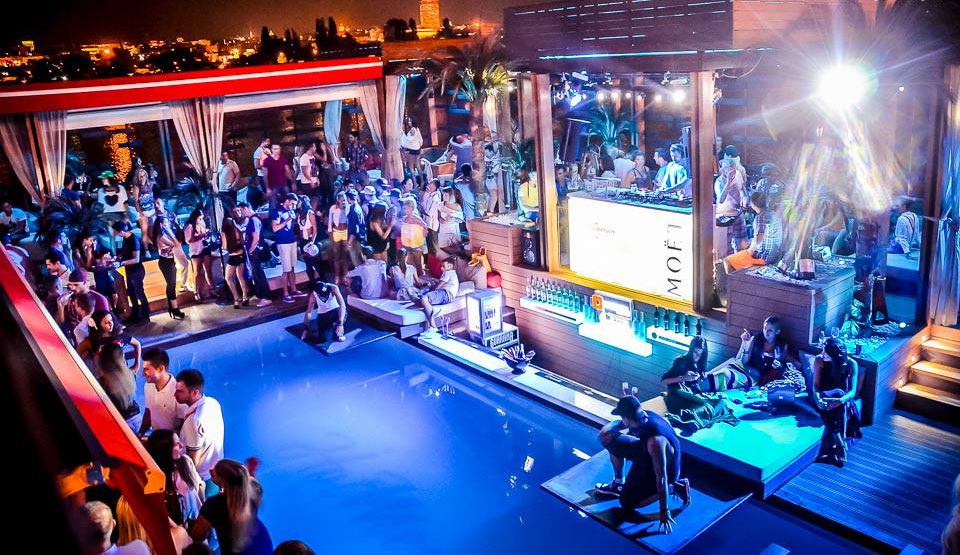 This place wins for best lounge bar look and best club name. I mean it has a freakin swimming pool in the center. It makes you feel like you're in a luxurious pool party somewhere in the tropics with its design. It's the perfect place if you want to chill out and socialise. Apparently lots of local celebrities hangout here and international DJ's perform here too.
4. Freestyler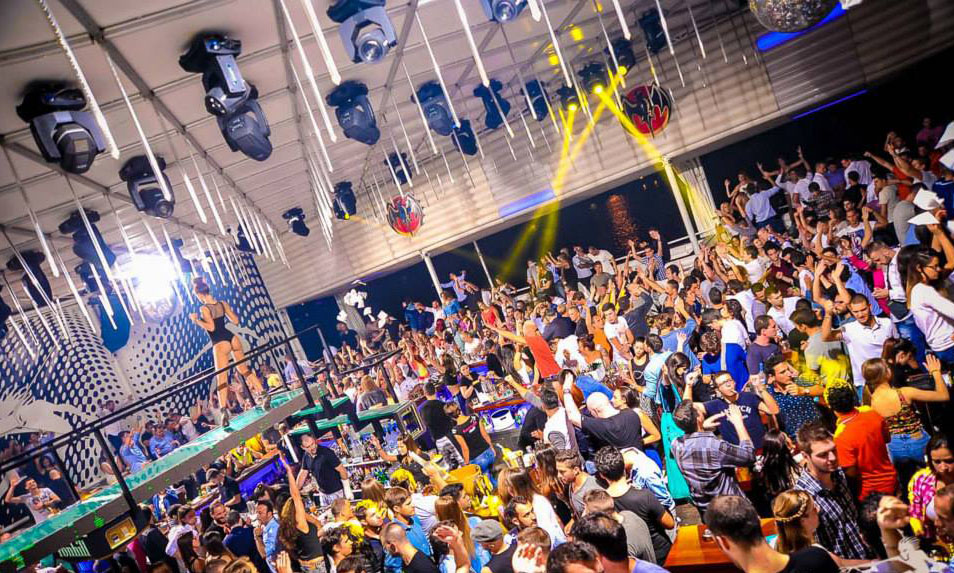 This is an icon of nightlife in Belgrade. It has been called as one of the biggest and most popular clubs in Belgrade. Located along the Sava river like all the others, this club is known for its House, Disco, Hip-hop and R'n'B parties. The best time to go? Tuesday when they play 90's music. The tables get fully booked fast so book in advance.
Top 4 Winter Clubs in Belgrade
As for the best clubs during fall and winter, I asked Marko from Belgrade at Night for recommendations since he is the local expert for Belgrade nightlife.
1. Dragstor Play Club
This is one of the most popular winter clubs in Belgrade. They mostly play mainstream music. It is a lounge bar during the week and hosts wild parties on Fridays and Saturdays.
Location: Usce bb, kod muzeja Savremene Umetnosti Facebook
2. 20/44 Club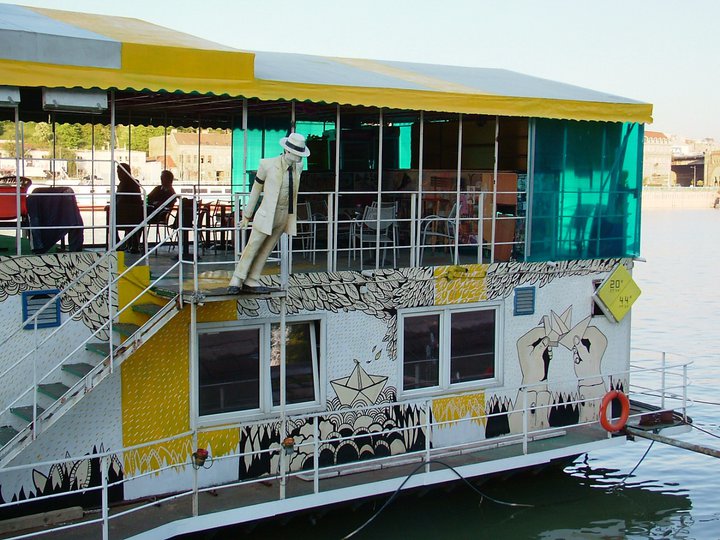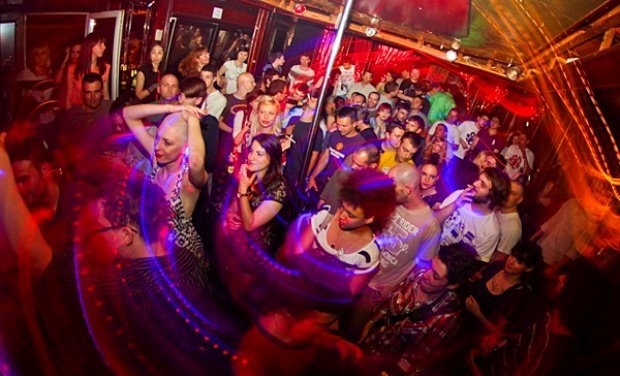 What is Belgrade party scene without 20/44? This club is a former strip joint in a rickety ship on the Sava river. What makes it so important? It's the first club that was completely independent. No sponsors, no patrons. It's one of the clubs that's open all year and it's one of the best clubs in the winter. The atmosphere? Sexy with red lights, velvet and lots of smoke.
Location: Savski kej BB, 11070, New Belgrade
3. The Tube Club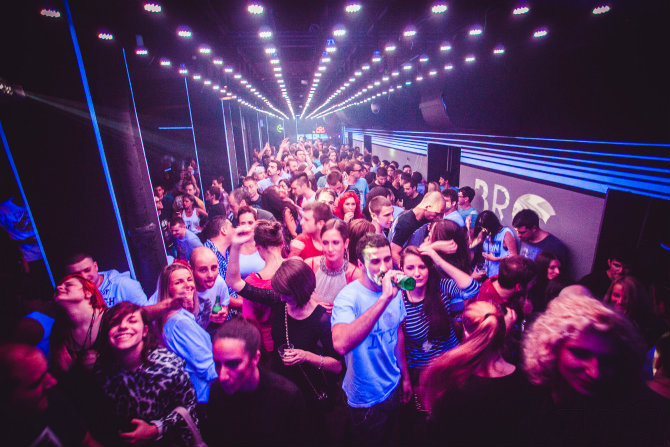 One of the best clubs located in the centre of the city. The interior is beautiful and minimalistic designed by Dorde Gec. They play electronic music and hosts many important electric music artists in the world. They play tech house on Fridays and Saturdays .
Location: Simina 21, Dorćol, 11000 Begrade
4. Tilt Club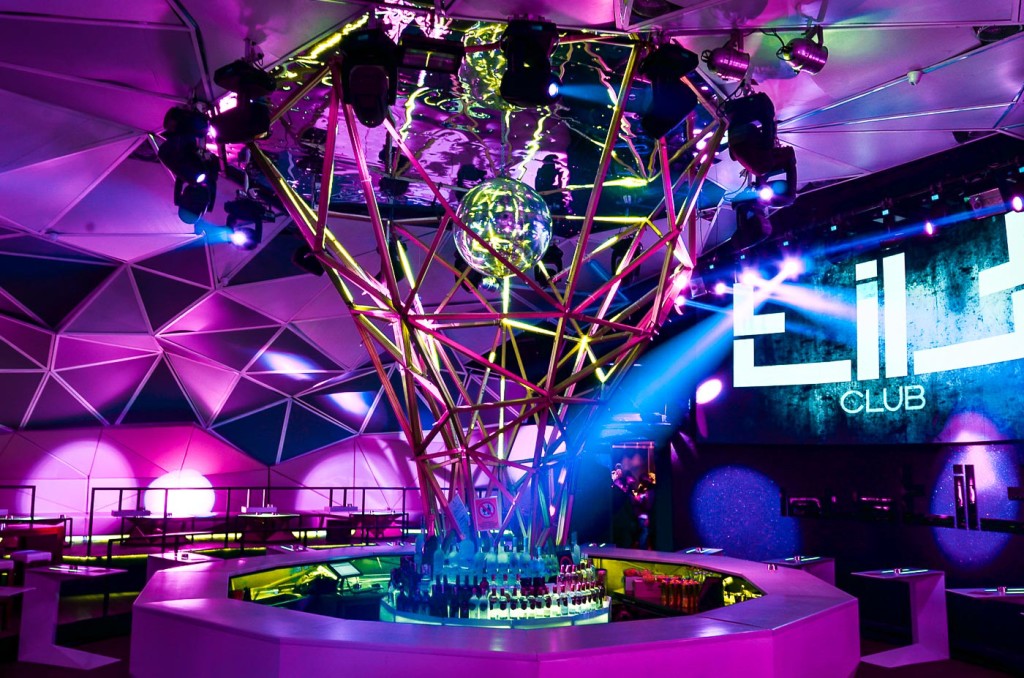 Located in Beton Hala (Concrete Hall), this is one of the best clubs with really cool interiors and light effects. This is the winter counterpart of Freestyler Club. It's open from Tuesday to Saturday playing mostly house and disco music.
Location: Bulevar Vojvode Bojovica 30, Belgrade Facebook
Best party hostels in Belgrade
Hedonist Hostel -This hostel has been awarded as best hostel in Serbia and one of the 10 best small hostels worldwide by Hostelword users. This is one of the top party hostels in Belgrade. It sits in a quiet one-way street but a few walks away to the city's vibrant Old Town where the nice bars are. Enjoy sightseeing by day and making friends till late night. Click here to see the latest prices.
ArkaBarka Floating Hostel – If the uniqueness of this floating hostel on the river Danube right by one of Belgrade's most beautiful central park is not a great bonus to this party hostel then I don't know what is. Most of the parties in Belgrade is by the river so staying here means you're only a short walk from all the fun. Click here to see the latest prices.
Other Important Info About Nightlife in Belgrade
1. Dress code: Like in most clubs in the world, you can't go in wearing shorts or sports clothes. Wear pants and shoes. Dress properly or risk being shooed away at the door.
2. Safety: Be careful of taxi scams in Belgrade. There are some illegal taxis waiting for you juts outside the clubs. I should know because we had a bad experience with one. Only take the yellow, blue or pink taxis. Read our experience on the link.
3. Entrance Fees and Table Reservations: There is no entrance fees but reservation is necessary for all mainstream clubs. Alternative clubs do not have reservations but sometimes they charge several euros for entry fee.
4. Beautiful people: I know you're gonna ask where to find the most beautiful girls or boys in Belgrade so I'll say this now: You'll find them in all these clubs. So just choose which type of music or club fits you best.
How to get there
There are many cheap flights within Europe via WizzAir or other airlines. Check TripScan for other alternatives on how to get to Belgrade by air, land or water.
What's your favorite bar or club in Belgrade?