Welcome to the October edition of Carnival of Europe. Enjoy this smorgasbord of articles about Europe from fellow travel bloggers from all over the world. For this edition, we're on a whirlwind tour of Europe as we discover places and spaces and read stories from the south of France to the breathtaking fjords of Norway.
This month's edition features off-the-radar destinations, alternative food selections and travel stories from Austria, Belgium, France, Spain, Norway, Portugal, Germany, Netherlands, Denmark, Switzerland and Russia. There's enough to get inspired for your next eurotrip!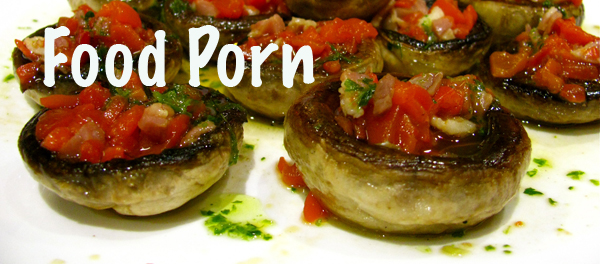 Alt Spain: The Gypset's Guide to Spain's Most Underrated Food and Drinks by yours truly – There is more to Spain than just paella and sangria. Check out this visual feast of alternative Spanish food and drinks to set yourself apart from the average tourist.
What to Eat and Drink in Portugal (and One Item to Skip) by Passport Addict - A post about some great food and wine to try in Portugal (except for one particular food item!)
Bergen Fish Market by Travelocafe – A seafood extravaganza in a fish market in Bergen, Norway.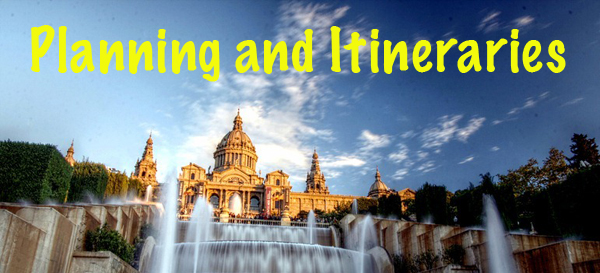 Salzburg in one day by Tiny Girl with Big Bag - what one can see in Salzburg in one day, where to go and what is worth a visit plus travel tips
How to Prepare for your first euro trip by Solitary Wanderer - If you want to backpack solo in Europe, better prepare for it in advance. Here are some of my tips to help you achieve your Euro trip dream someday!
Recommended itinerary for a day in Barcelona by Finding the universe – Instant itinerary for one day in Barcelona
South of France by Jims Got Web - The south Of France and its history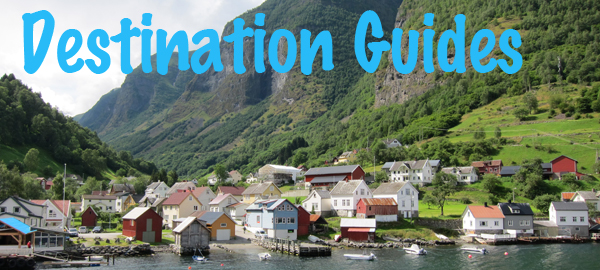 Austria: My First Foray into Europe by Flashpacker Family - A smaller, unexpected first visit to Europe in the Austrian town of Graz
You can't film Rotterdam coz it's way too real by Art Share and Fun - If you see a city as art, Rotterdam is. Dive into how you can admire art in Rotterdam and I'll also whisper you how to have some other kinds of joy.
A romantic walk to Tintern Abbey by Europe Up Close – what you can see and do on a walk around Tintern Abbey
Wandering Freiburg by European Travelista – a walk in the picturesque town of Freiburg am Breisgau, the gateway to the Black Forest
East Europe: Overland Germany – Poland – Lithuania – Latvia by Cheap Travel for Women - Explore the often overlooked side of Europe, by bus!
Climbing Copenhagen's Church of our Saviour Spire by The World is a Book - Our harrowing climb to the top of Copenhagen's spire tower for an amazing bird's-eye view of the city.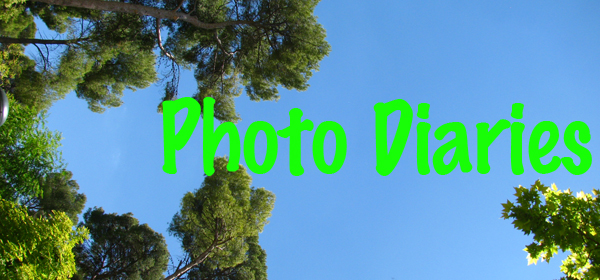 Norway's fjords: A day trip to remember by Travels and Football –  jaw-dropping sceneries of Norwegian fjords
Cruising around Porto by Rear View Mirror – snapshots from Porto
Brussel's Flower Carpet by Travels of Adam - Photos from the bi-annual flower carpet in Belgium. The 2012 Brussels Flower Carpet's theme is "Africa" and features one million begonia flowers.
The Signs of Wine by Easy Hiker – various signs of wines seen all over wine yards in southwest of Germany
Postcards from Holland by Euro Travelogue – places to see in Netherlands in pictures
Top 10 Most Scenic Spots on the All Wales Coastal Path by Sharing Travel Experiences – most scenic spots in All Wales Coastal Path
The London Underground by Correr Es Mi Destino - photos from different underground stations of London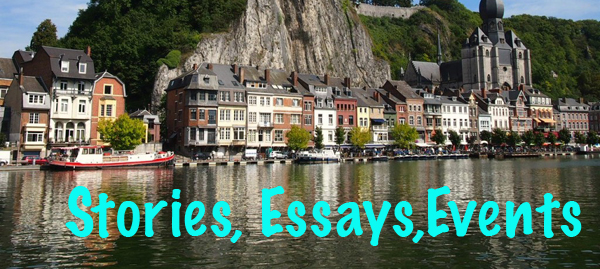 Getting out of the House and Visiting Dinant by Travel Experience Live - It is a blog post about how I feel now that I'm working a full time job again, and it includes some photographs of Dinant, Belgium, a town I visited to get my culture fix.
Scandinavia Tours Via Memory Lane by Possibly Pinay - Refreshing memories of Scandinavia: Denmark, Norway, Sweden and did-it-or-did-it-not-happen Finland
Russia by Steph Wall – A trip to Russia where in she falls in love with the place and people and the realization that "you need to fly to Russia to remind yourself that you don't know shit"!
The Swiss Life: Random Observations by The Professional Hobo - From being clean on the outside and dirty on the inside, to the Swiss mentality, culture, food, and landscape, here's a collection of random observations by The Professional Hobo about her recent summer living in Switzerland.
The Saint Olav Drama at Stiklestad, Norway by Grown Up Travel Guide – Viking culture and history in Norway
A Spanish Experience by Regin's Travels – Regin's account of his stay in Spain
Koninginnedag in Amsterdam by Seeking Felicity – Queen's day in Amsterdam
A Weekend in Sibiu by Imperator Travel – photos and stories from a weekend in Sibiu
Share, comment and spread all the goodness, beautiful dreamers!
Images are from me, Travels and Football, Finding the Universe and Travel Experience Live.
*
** Read More Stories Related To This **