I love seafood. 
I could give up meat and poultry any day if I could eat fresh seafood everyday.
It's so difficult to find good or fresh seafood in Germany where I live so every time I find myself in the Mediterranean I make it a point to always eat as much seafood as I can.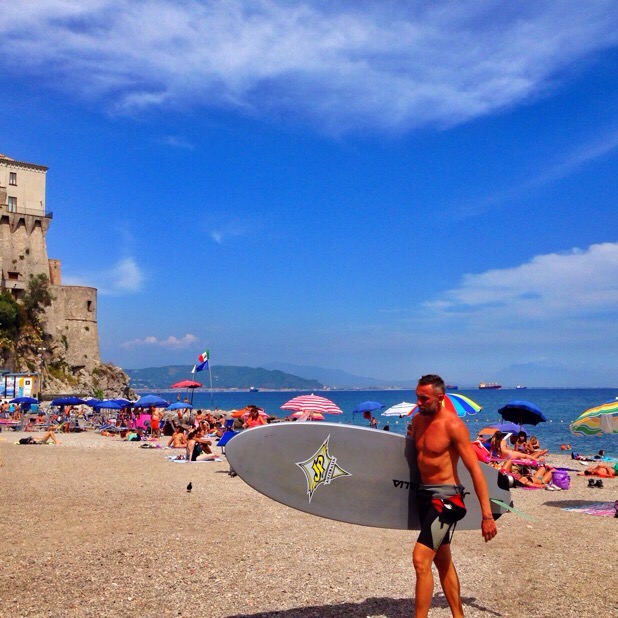 On my recent trip to discover the other unknown villages of the Amalfi coast, I visited the quaint, fishing village of Cetara.
Cetara looks like a quintessential Mediterrean fishing village: colorful houses built around a domed Church, a small port and a beach lined with bobbing fishing boats.
There are no foreign tourists here, or not that many. I was probably the only Asian in sight when I visited. I'm not even sure if the Italians I saw by the beach were tourists. They looked more like locals.
So why would you go here? To eat! Apparently, this is one of the best places to stuff your face silly with anchovy and tuna in the Mediterranean.
Most visitors come to Cetara to eat the freshest anchovy and tuna and maybe hoard some bottles of Colatura Di Alici, the town's legendary anchovy syrup.
So that's what I did exactly. Eat I mean. Not hoard.
There are 3 kinds of people in the world: those who love anchovy, those who hate it and those who are like "What's an anchovy?"
What kind of person are you?
I am #TeamAnchovy OBVIOUSLY. Anchovy has a very distinct smell and taste that you either love or hate.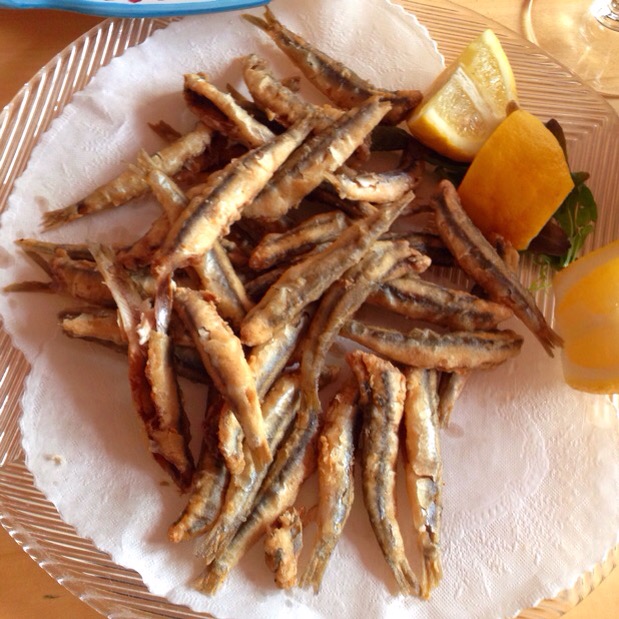 I love it because it reminds me so much of home. And by home I meant the Philippines, not Germany.
We have a fish sauce called bagoong which is kind of similar to preserved anchovy. It smells bad and it tastes very fishy and very salty. Do not use this when you're dating someone. I repeat: Do not use this when you're dating someone. But unlike anchovy, it's not recommended to eat it on its own. Bagoong is mainly used to flavor many Filipino dishes.
Eating anchovy brings me back to my childhood at home eating balatung (monggo beans) with pork, fresh tomatoes with boiled kamote leaves or sautéed mixed vegetables. All of them flavored with and elevated by bagoong, cooked with love by my parents.
Funny how we travel sometimes to look for familiar things that remind us of home.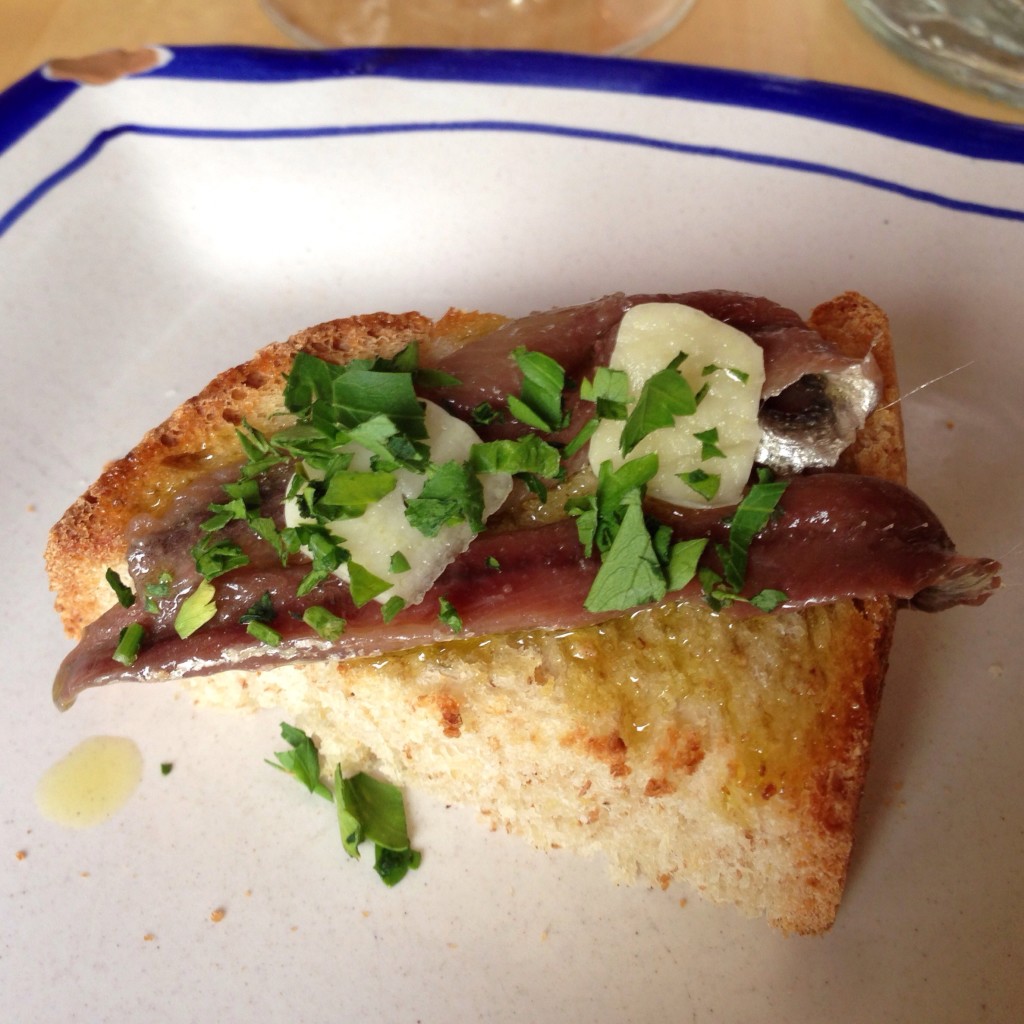 Anyway, I think I ate almost 2 full plates of anchovy at Aqua Pazza, one of the best restaurants in Cetara found right by the center. I love it fried or preserved served on top of a bread rubbed with garlic and drizzled with olive oil. Simple yet so freakin delicious.
My mouth is watering and I'm a bit homesick as I write this post. Damn you, anchovy. 
I also tried the Colatura Di Alici and it was delicious as well. What else did you expect to hear from me? I obviously love my anchovy! My only regret is that I didn't hoard bottles of this syrup or preserved anchovy.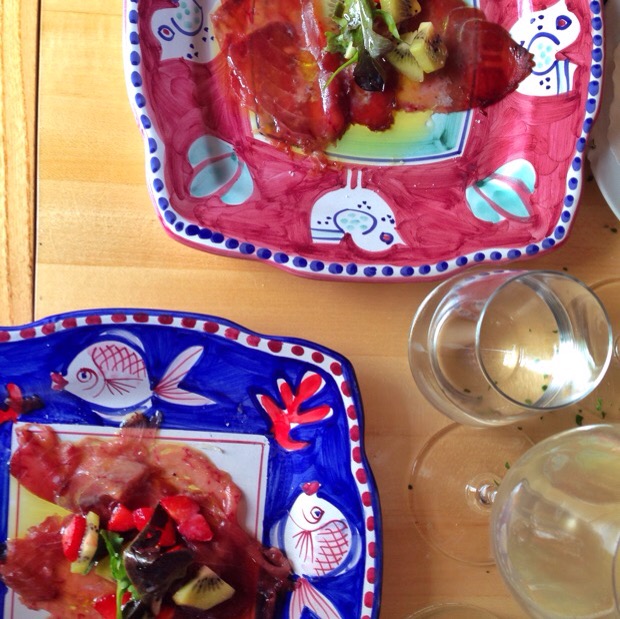 Next, I ate a plate of thinly-sliced tuna topped with fresh vegetables and kiwi, an interesting mix if you ask me. But it was so good. The tuna melted in my mouth. I wish they served me the whole fish!
The quality of tuna in Cetara is world-class they actually export it worldwide to countries like Japan, where it is used in sushi dishes. I bet you didn't expect to hear that. I didn't! Some would even call it the tuna capital of the world. I don't know about that but that tuna I ate was sure a highlight of my short visit here.
So next time you're on the Amalfi coast, starve yourself! Don't eat your buffet breakfast at your hotel and head over to Cetara for lunch. Stuff your face silly with all the anchovy and tuna you can eat at Aqua Pazza.
And please tell me if you're playing for #TeamAnchovy or not!
P.S. Check out more photos from my trip to Amalfi and Cilento coasts. I also wrote about the world's most beautiful terrace found in Ravello.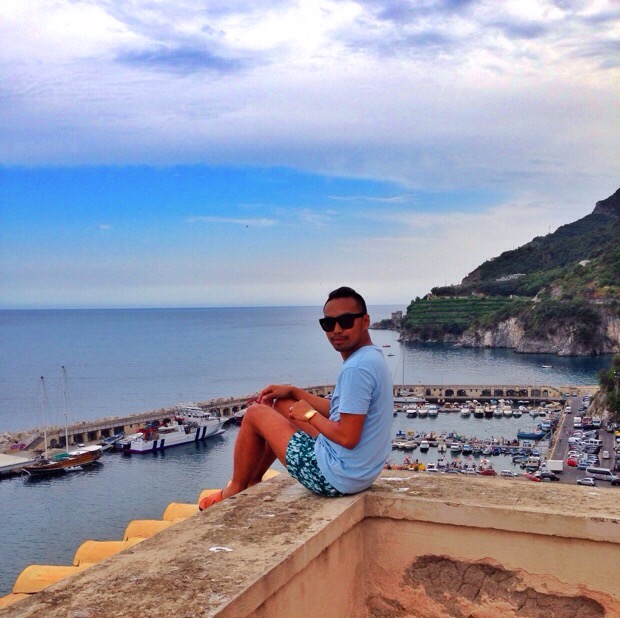 Check out the hashtag #SalernoC2C for more updates from this trip.