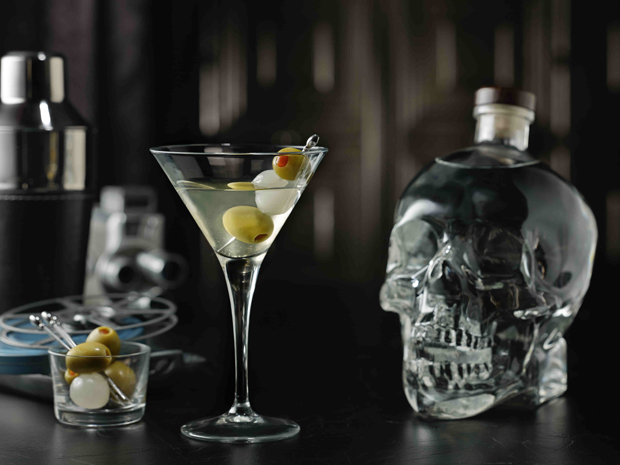 I'm almost tempted to title this post as "15 Cool Things You Should Already Own" because really, you must buy all of this pretty rad things for yourself. Most of the gift guides floating around the internet are either peppered with stupid, tacky things like notebooks and photo frames (shudder) or ridiculously expensive stuff like this $6,025 suede bomber jacket. I think it should be a crime to pay that much for a jacket. Seriously.
And I'm sure you'll agree with me that the only person who will give you the Christmas gifts that you ACTUALLY want is YOURSELF.
Should you insist on buying these gifts for your loved ones, I won't take it against you.
Bon Vivant

Etymology: French, literally 'person living well,' from bon 'good' and vivre 'to live.'

– A person having cultivated, refined, and sociable tastes, especially with respect to food and drink; a person who enjoys a sociable and luxurious lifestyle.

I don't really subscribe to this traveler versus tourist brouhaha because I'm neither or I'm both at the same time. I'm more a bon vivant, a postmodern polyphonic polymath. I dabble in a lot of things. So this gift guide is full of great stuff for a great life. It's perfect for the bon vivants out there who enjoy good food, good drinks and a fabulous travel lifestyle.
I pretty much own 80% of the stuff I recommend here which means I truly highly recommend them. The rest are stuff I am still obsessing over and would love to buy in the near future a.k.a. this Christmas or a.k.a. when I have more money. Remember that I'm traveling around for 2 months for my birthday and bought a lot of expensive gifts (thank you outlet shops!) for my loverboy, family and friends so I'll be broke vivant after this.
From a vodka skull bottle that can double as a flower vase to designer duvet cover that will make you not want to leave your bed, all bases are covered. The beauty of this gift guide? Unlike others, you can use it as inspiration year round! As always there are no affiliate links here, only personal recommendations from me.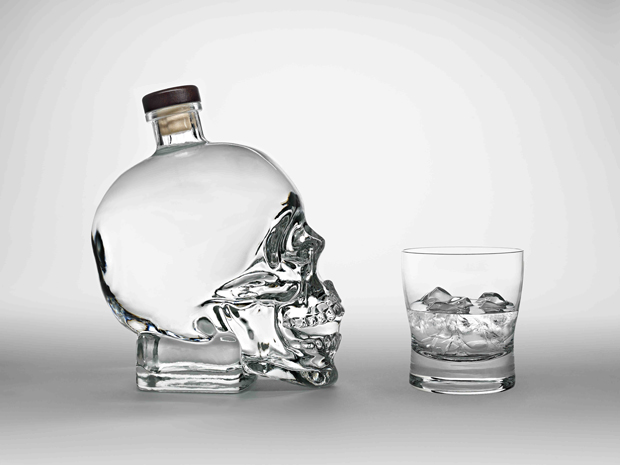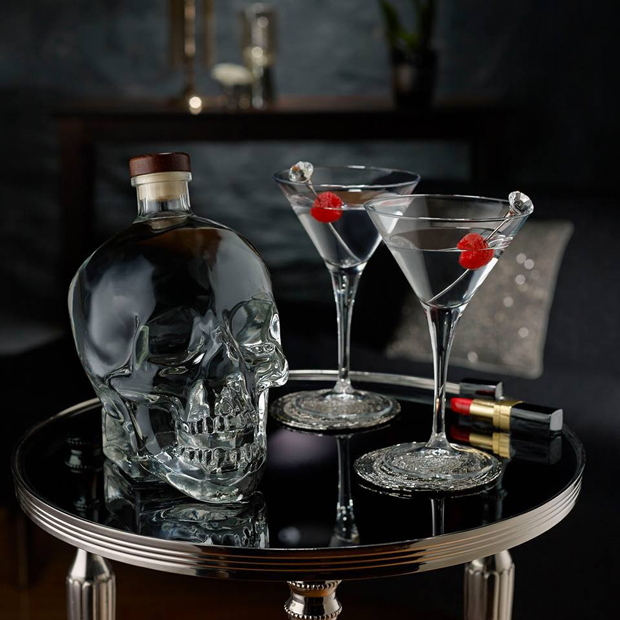 Let me start with one of my favorites in this gift guide: The Crystal Head Vodka. Designed by Dan Aykroyd and John Alexander, this bottle is the perfect vessel for one of the world's purest vodkas. This award-winning vodka is quadruple-distilled and seven times filtered. The last three filtrations are through Herkimer diamond crystals. Plus it is additive-free, gluten-free, and kosher certified. If that isn't luxurious, I don't know what is.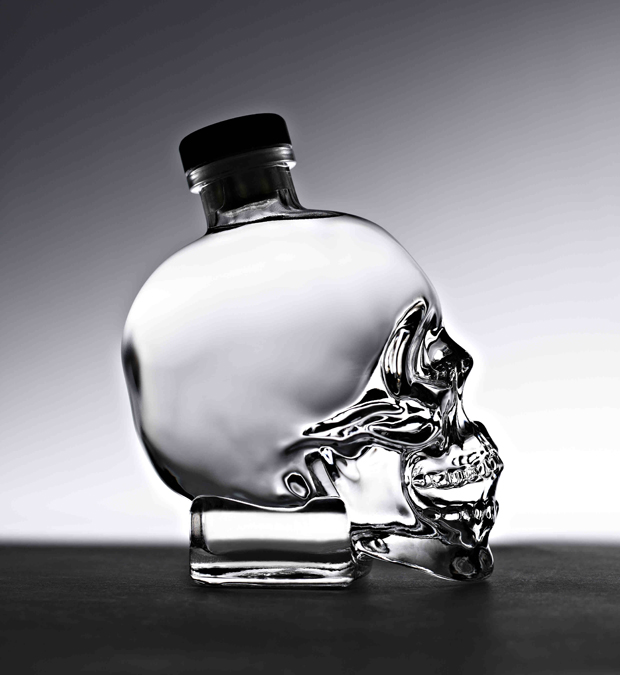 But let's talk about the ridiculously beautiful bottle. Apparently it took two years to perfect the manufacturing of it. Imagine the potential! I want to use my two bottles as flower vases. You can also turn it into an aquarium, terrarium, planters, wall lamps…endless possibilities if you're creative! I'll update you with photos on my DIY project once we've finished drinking all the vodka.
Well, how about the vodka you might ask. It's smooth and light and probably the most velvety vodka I have ever tasted.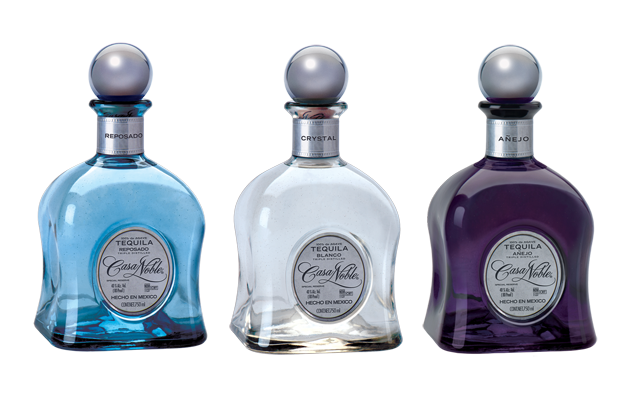 This threesome of triple-distilled organic tequilas from Casa Noble. So what's the difference among these world's finest ultra premium spirits? It depends what you're into. If you like smooth and full-bodied tequila, get the Reposado Tequila. If you prefer well-balanced smooth tequila with aromas of agave, then Crystal Tequila is for you. Fancy a robust and complex tequila with intricate aromas of dried fruits, spice and hints of toasted oak? Then the Anejo Tequila is perfect for you. The bottles also look gorgeous you could display them on your living room.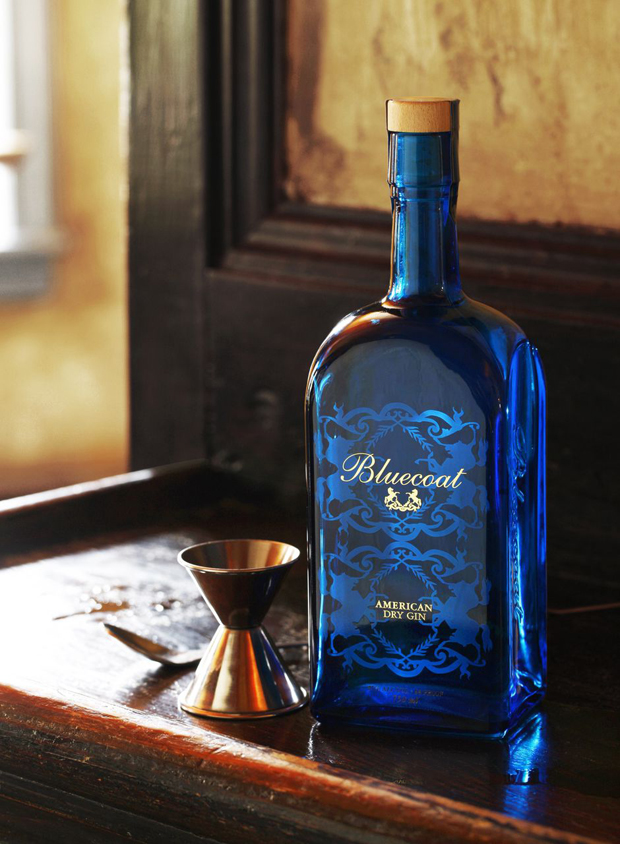 Okay I'm not an alcoholic. This is the last alcohol I'll include here because it's made from organic juniper berries. This bottle of Bluecoat American Dry Gin is also uniquely blended with coriander seeds (I'm obsessed with coriander), angelica root and, organic American citrus and peels. I'm more a vodka and tequila person but I would drink this gin without any second thoughts. Promise, I'm not an alcoholic!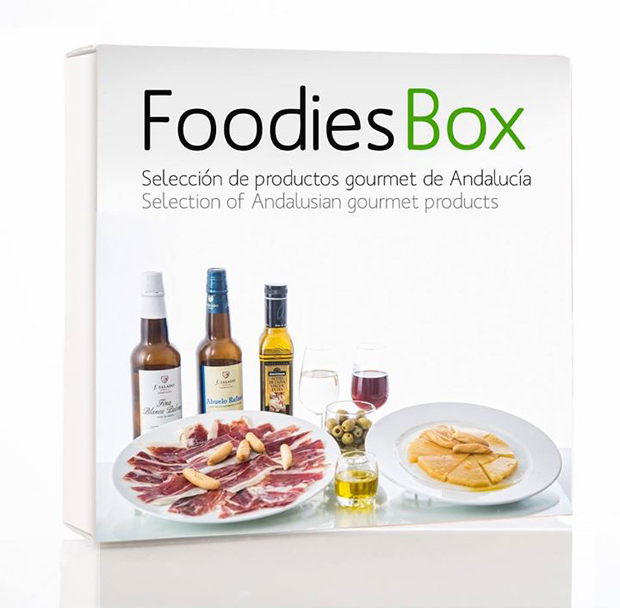 Last spring, I went to Andalucia region in Spain and travelled in Sevilla and the province around it. I had wine tasting at Bodegas F. Salado and ate local delicacies like jamon iberico, Sevillan olives and queso curado among others. Guess what, you can actually order all these delicious Andalucian goodies and have it delivered to your doorstep.
Foodies Box is a selection of gourmet products from Andalucia. The standard box includes 2 bottles of wine from Bodegas F. Salado (the white wine is perfectly fruity for me), a bottle of extra virgin oil, a pack of jamon iberico (so freaking good), a pack of Queso Curado de Oveja Emborrado, a bottle of Sevillan olives (I hate eating olives but this one is so addictive!) and bags of Piquitos and Regana (Andalucian bread sticks). I have yet to finish all of these from my box last spring.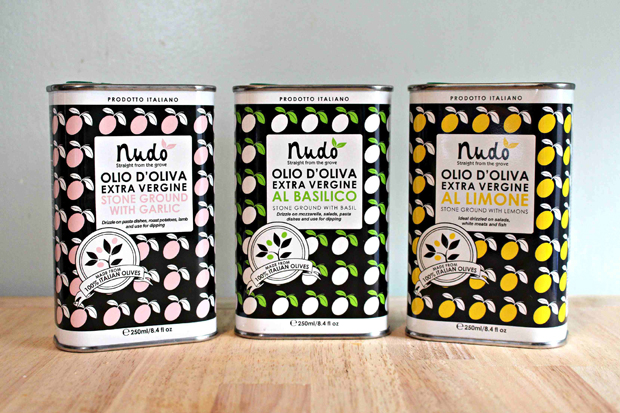 As a bon vivant, you care about the stuff you put on your mouth (no pun intended). It has to be the best quality. I have traveled to Italy a gazillion times this year and one thing I learned was to be an olive oil snob. On my recent trip to experience slow living in Umbria, I learned that the truly good olive oils are the ones that come directly from the producers. Those stuff you buy on the supermarket are SHIT. Even if they slap the words "Italian" and "extra virgin" and "best" on the label.
So now I hoard olive oil bottles when I'm in Italy. But what if you don't have the luxury of going to an Italian olive oil producer in Italy every other month to buy your supply? Well, you can try the gourmet Italian shop near you or you can adopt your own Italian olive tree and have your own olive oil produced by small-scale, artisanal Italian olive producers delivered to your door. This adoption service by Nudo Adopt is genius. I am currently using the basil-flavored olive oil for my salads. I also love the packaging. It has a cute, hide-able opening that you can pull out when you use it.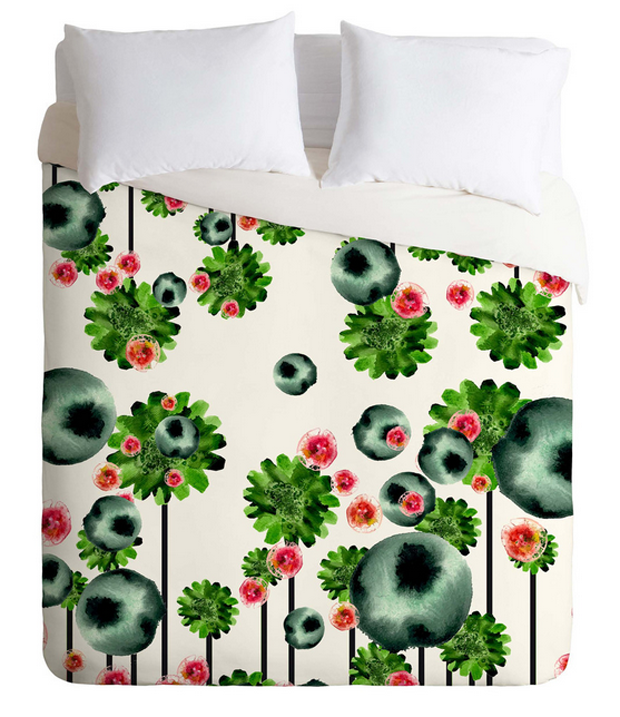 I am obsessed with this designer duvet covers from Deny Designs. They have over 8,000+ designer prints to choose from. Use the filter to help you sort them out. I got this trip-y blueberry (?) and green flower combo. It looks gorgeous on our bed and definitely changed the mood and look of our room. I sleep amazing at night. Below is a sneak preview. More photos when we are finished decorating our main bedroom this January.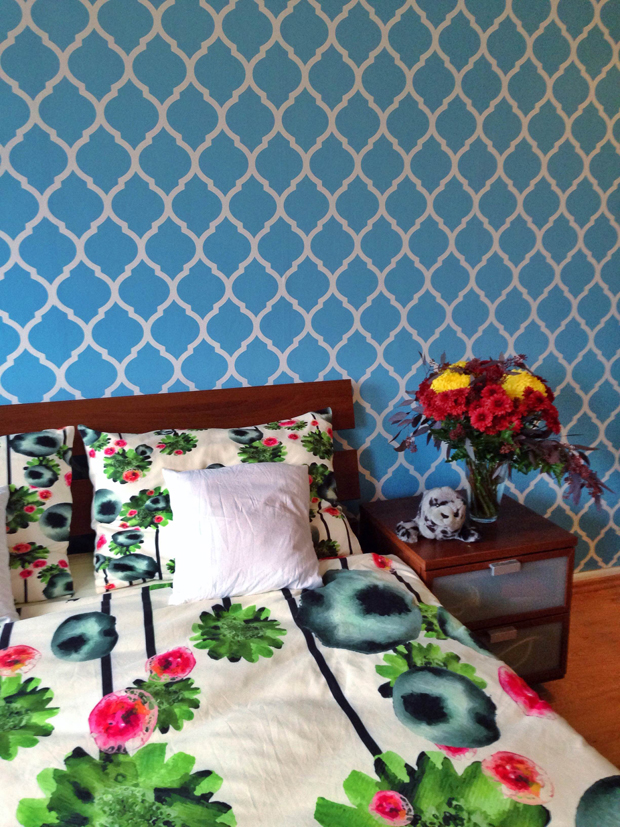 This gorgeous cerulean Moroccan print wallpaper is from Spoonflower. It's the accent wall of our bedroom and it fits perfectly with the color scheme of the duvet cover. What I also love about it is that it is water-activated and you can customize the size of the wallpaper. This made it very easy to install because I basically ordered the custom length of our wall so there's no need to cut and waste wallpaper. And of course, it was less messy because it was water-activated. Our other wallpapers were installed with glue. It was very messy and the glue destroyed some parts of our wooden floor. Boo.
They have a lot of prints to choose from and you can even upload your own print. OBVI you don't want a basic bitch bedroom. You deserve a bon vivant bedroom.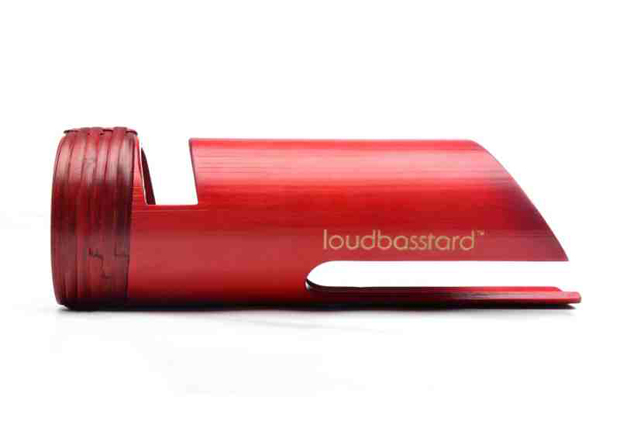 I am loving this loudbasstard sound amplifier made from bamboo and ratan. It's also made in the Philippines (represent!). The beauty of this product relies on the craftsmanship of Cebuano artisans and the hand tools they use. It comes in various colors. I have the red one. You can buy it online or get it from the Kultura shop near you.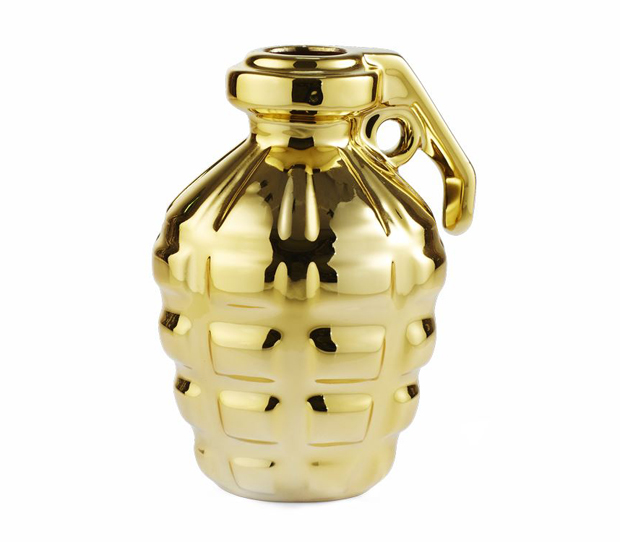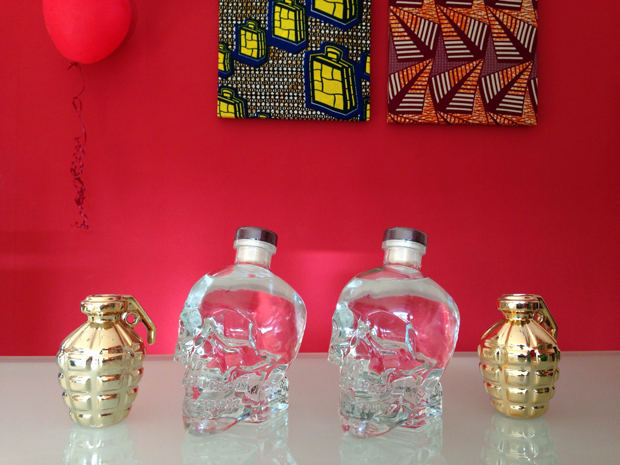 In German they have an expression called "eine Granate im Bett" (a grenade in bed) which means you're da bomb in bed. Get this gold-plated Just Grenade flower vase from Bolia and it expresses the same thing. I'm obsessed with this and it fits perfectly with the Crystal Head Vodka bottles.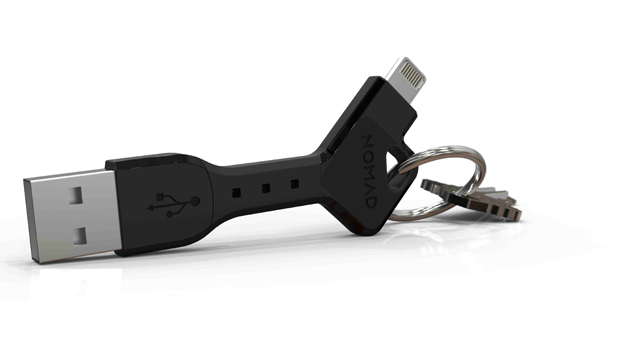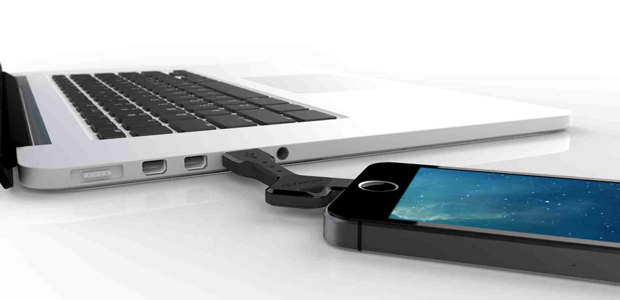 NomadKey is my favorite travel charger for my iPhone. It's a key-shaped smartphone cable that fits onto your – tada! – keychain. It works like your normal cable for charging and syncing your smartphone – plug one end into a USB port and the other end into your phone. If you don't want to charge it via your laptop, you can actually connect it to your camera charger and charge it from a wall socket. Voila! I love how portable it is and I've been using this for a few months now. Perfect for the gypsetting bon vivant.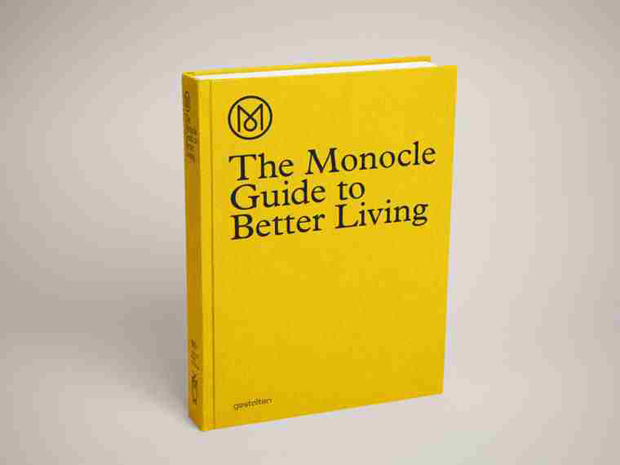 Monocle's Guide to Better Living. This is old. I mean it came out a year ago but this 400-page tome is the contemporary guidebook to living fabulously. It's a basic bon vivant book.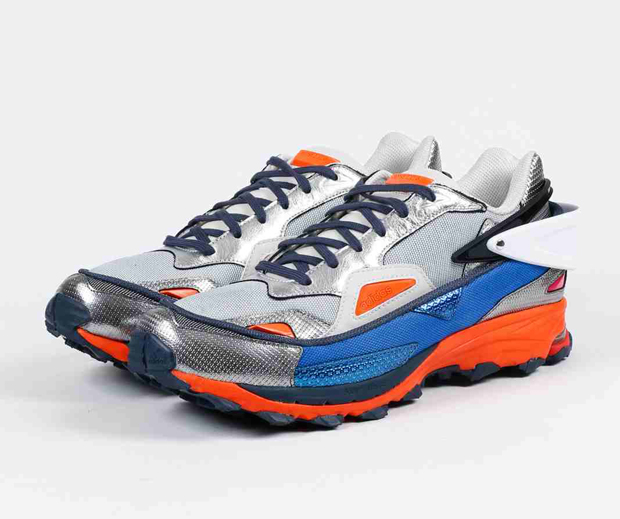 This dope Adidas by Raf Simons Response Trail 2 sneakers. *drools* I have to remind myself that I already bought four new pairs of shoes.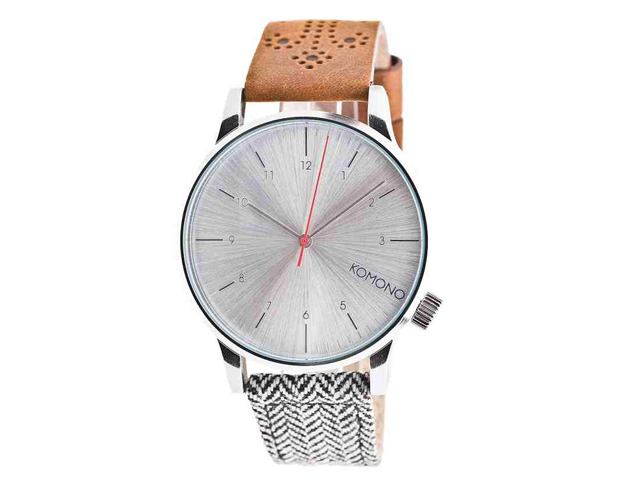 At $100 I think this Komono Winston Galore watch is a steal!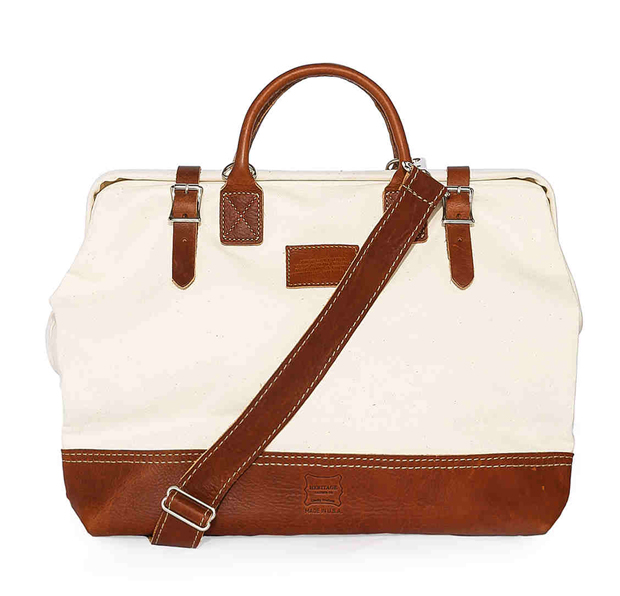 This Apolis Mason Courier bag speaks to me.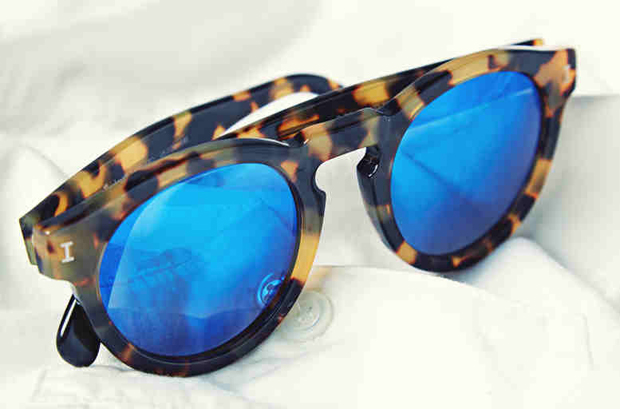 I'm dreaming of summering in Greece wearing this Illesteva Leonardo sunglasses.
So that's it! 1500+ words of Christmas goodness. Do you know other products that I will probably love?
Merry Christmas!!!
DJ