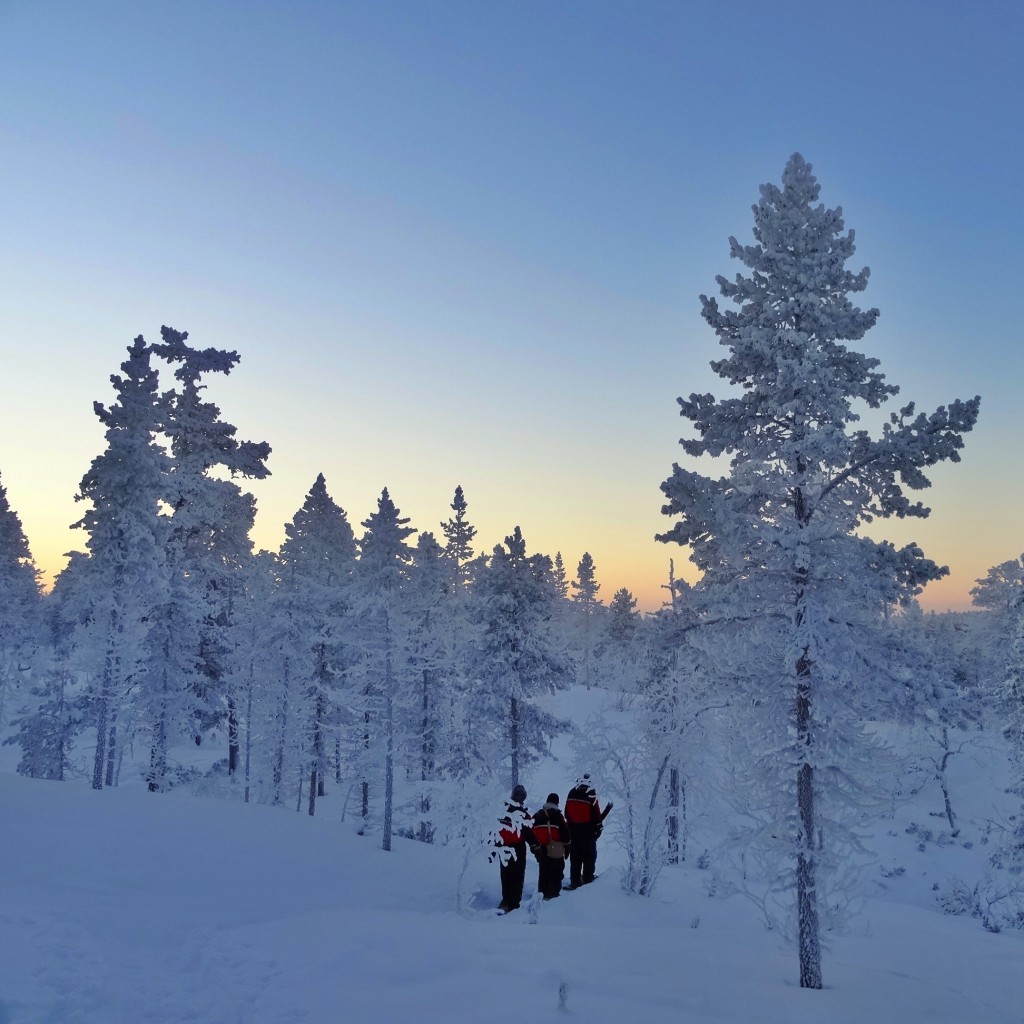 After 45 minutes of snow mobiling through the wilderness to chase the Northern Lights, we arrived at a clearing where a man was having a bonfire by his teepee.
"Would you like something warm to drink?" he asked as we sat by the bonfire. He was pointing at the kettle warming up by the fire.
"YES PLEASE!" I shouted immediately before he even finished telling us what it was. I couldn't think straight. All my brain wanted was to get warm. Driving for 45 minutes with the coldest wind ever that felt like it was wrapping your face with ice was not something I would do everyday.
"Here," he said, extending his hand with a paper cup filled with warm goodness.
I sipped immediately and obviously scalded my tongue a bit in the process. But I didn't care. I sipped again. It was warm. And more importantly, it was delicious.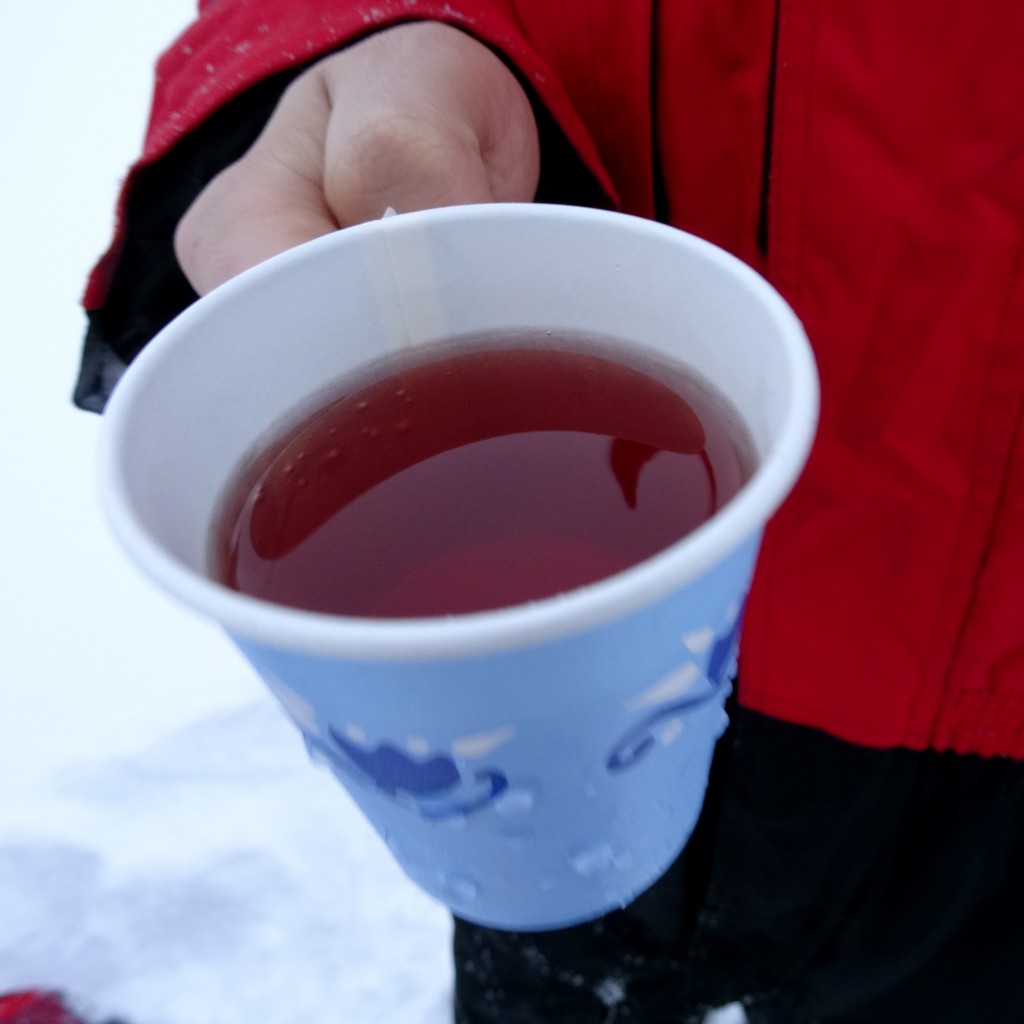 "What is this?!?" I asked, more curious than perplexed.
"Sekamehu," he said. I stared back and I probably looked like I was saying "EH? What the hell is that?" because he abruptly continued to explain what it was.
"It's a Finnish juice drink. It's good for you. Drink some more."
I sipped some more. The drink was perfectly warm by then, the freezing cold air dropped its boiling hot temperature to manageable hot within a minute.
"What's a SEKAMEWHAT? Can you say that again? What's in here?" I prodded like I always do, asking questions like a little boy perpetually curious about new things around him.
"Se-ka-meh-who. Sekamehu. It's a Finnish mixed juice drink made of grapes, apples and red currant. I think this one has some cherry in it," he explained.
I drank some more and had 5 glasses of it within 15 minutes. It tasted like having a picnic with friends by the lake on a warm, sunny day. Or summers when we went to the forest to pick mushrooms, finding a jackpot spot and feeling the urge to just roll all over it out of sheer happiness. Or having long Sunday brunches with people you care about. It tasted like seeing the Northern Lights snaking its way in the dark sky for the the first time in your life. Probably bad bad bad metaphors but you get what I mean right?
Has a juice drink ever affected you this much?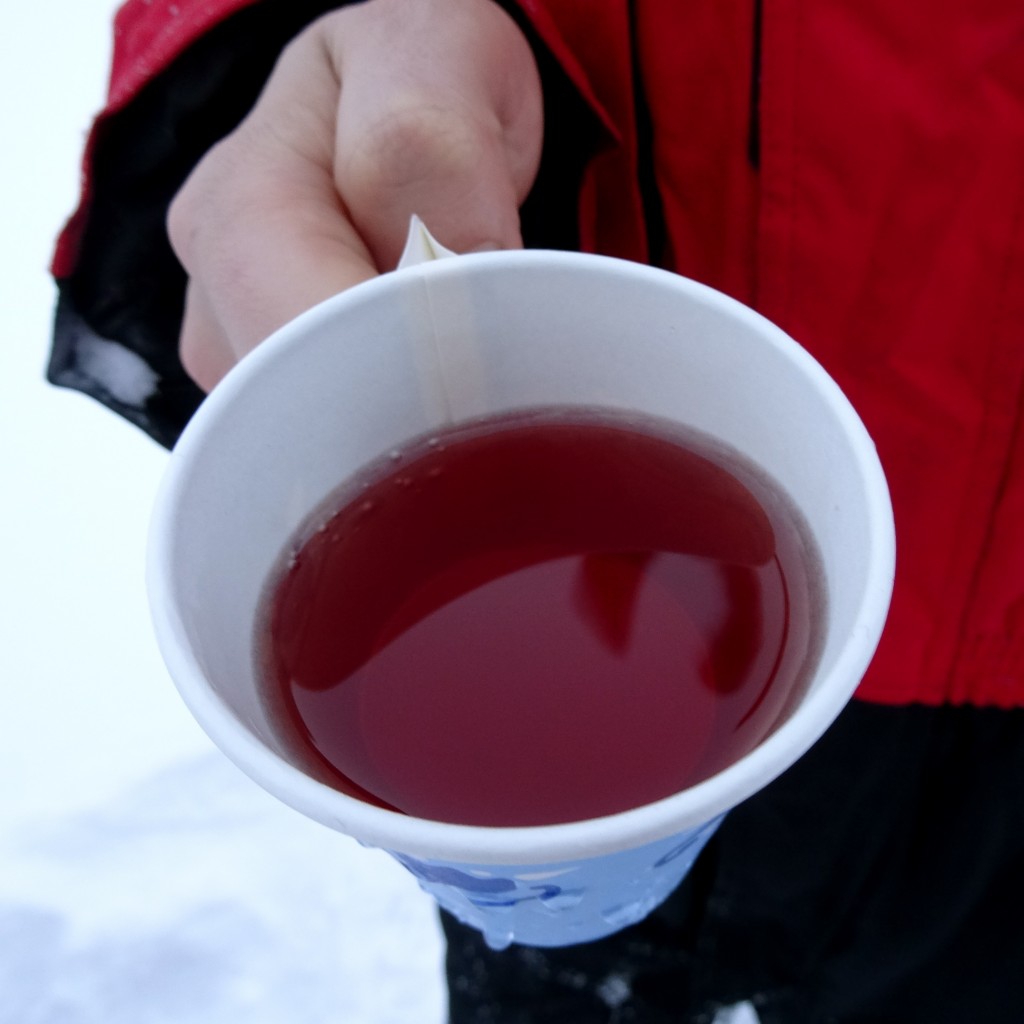 It might have been the fact that it was really cold and I was very thirsty so anything I drank could have tasted this good.
We went snow shoeing through Urho Kekkonen National Park the next day (see: first photo) and guess what we drank during our break? Warm glasses of sekamehu of course. After we went husky dogsledding, guess what they serve us? Liters and liters of sekamehu goodness. We went skiing and played like kids with our toboggans and I craved for a glass of sekamehu all the time.
I obviously asked the Finnish folks up here in the Arctic a lot of things about it. Sekamehu literally means mixed juice. Seka means mixed and mehu means juice. I learned that you can buy it in the grocery store or you can make it yourself. It's like a juice concentrate so you have to add warm or cold water to it. 50/50. Depending on how sweet you wanted it to be. OBVI they normally drink it warm in the winter and cold in the summer.
I normally don't like buying processed juice and I'm not really sure how much artificial stuff they mix with it but as soon as we arrived in Helsinki, it was in the top of my list of local things to hoard.
And hoard I did.
So besides shopping for clothes as if I haven't shopped enough clothes the other week (blame Christmas sale that extends to forever!) and some design-y Finnish stuff for the apartment, I went to the supermarket and searched for some sekamehu. I ended up hoarding 3 liters of it to bring home so I can have some to last me until I go back to Finland in the summer.
I am currently drinking it cold mixed with bubbly water as I type this post.
YUM.
Do you hoard local stuff like I do? What kind?
*
This post is part of the Instagram Travel Thursday. Join us by tagging your Instagram pics with #IGTravelThursday or blogging about travel on Thursdays! Follow me on Instagram. I post loads of fun, travel-y pics there.  Check out the other posts below!