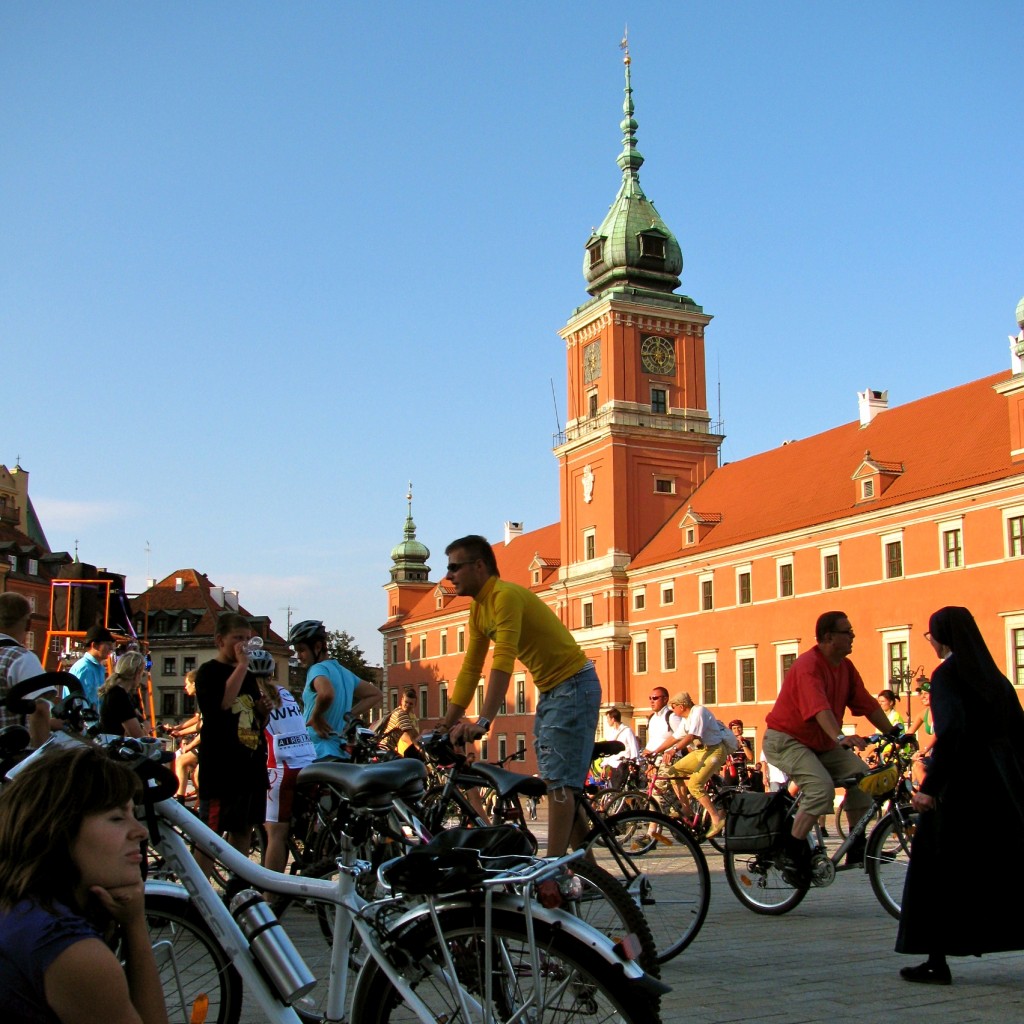 The concept of Critical Mass was first introduced to me by Fiona and Mario, an American and Mexican couple I hosted in Manila. I love the concept because I am a huge fan of biking and I wished we have a bike culture in Manila. I guess I romanticized biking a lot. I used to live four blocks away from the office and I was crazy enough to buy a bike I can use to go to work. Two weeks into the routine and I almost got hit by a speeding bus. I stopped biking to work altogether. It was just too dangerous. (Plus people look at me weird biking with my skinny tie and pointed black leather shoes. But that's another story.)
Anyway. A Critical Mass is a cycling event in which bikers meet at a set location and time and travel as a group through a city on bikes.
Every last Friday of the month the streets of Warsaw are taken over by thousands of cyclists who want to manifest their presence in the city. They are known as Warsaw Critical Mass. As soon as I learned that there was a Critical Mass event in Warsaw, I confirmed my attendance with a bold YES! even without owning a bike. Luckily, Przemek, one kind Polish soul from Couchsurfing decided to lend me one of his bikes.
Warszawska Masa Krytyczna (or, Warsaw Critical Mass in English) is organized every last Friday of the month (even if there's a snow storm!). The mass gathers around 6pm at Zamkowy Square (Plac Zamkowy) in the Old Town. It takes a new route through Warsaw every month. Check out the latest route here: http://www.masa.waw.pl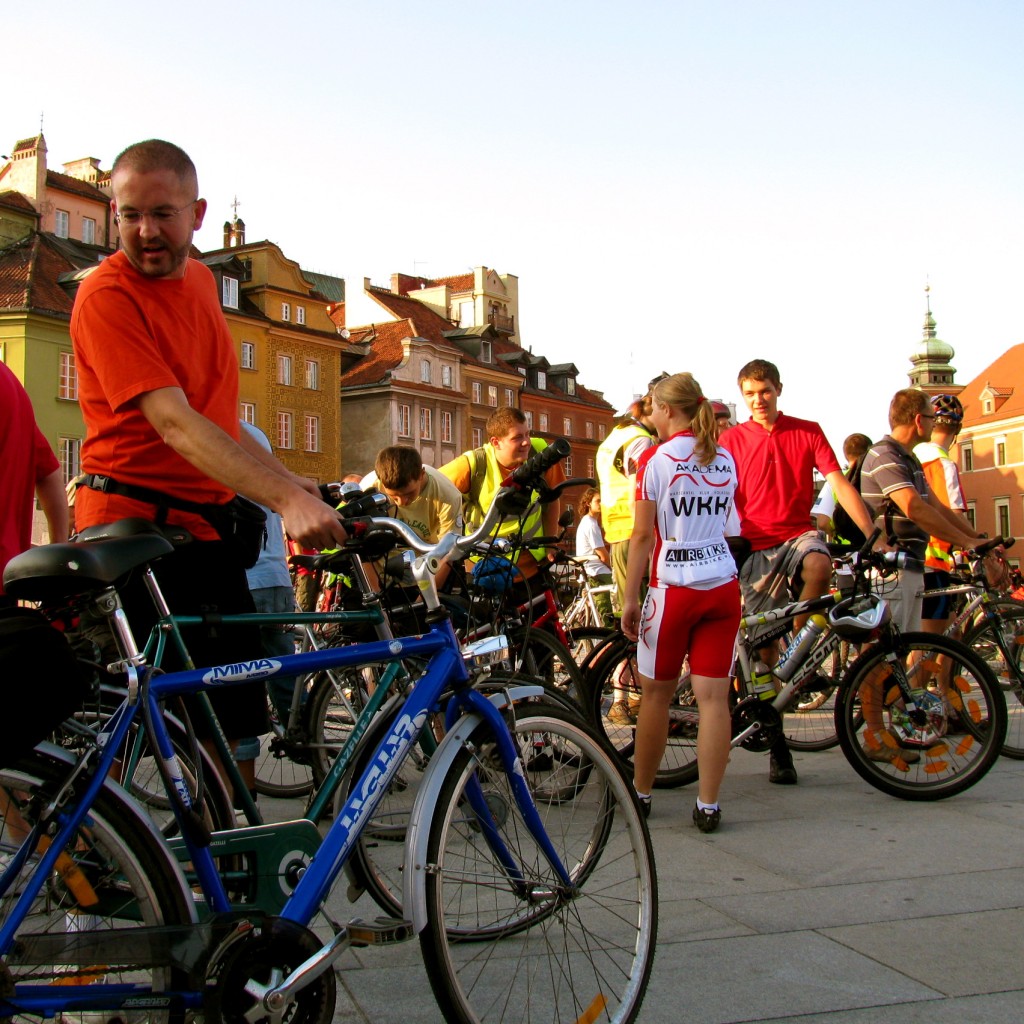 It was my second day in Warsaw and I was already getting a unique tour and insight about the city through this event. Przemek and Leszek (another kind Polish soul) told me that there has been violence and brutal action by the police on cyclists in 2002. Some cyclists were beaten up and arrested. Apparently the police deemed it illegal to hold such event. The two groups cooperated and it was eventually legalized after a year. Even Pope John Paul approves. (Did you know he's Polish?)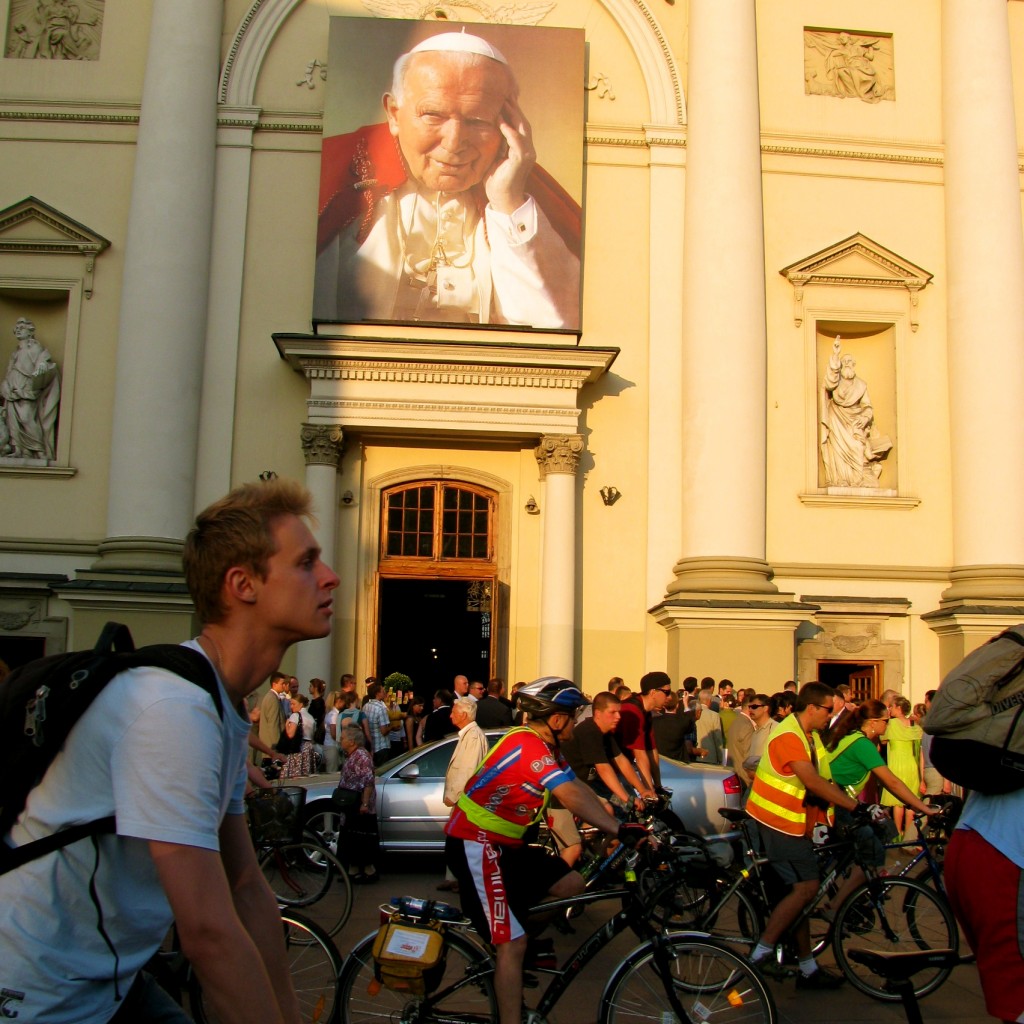 These days the police are there to support the cyclists from the wrath of car owners and motorists. I can hear people shouting from their cars. It only took a few minutes for me to realize that they were all cursing at us in Polish. Here's a photo I took showing the cyclists, a policeman and the drivers and motorists.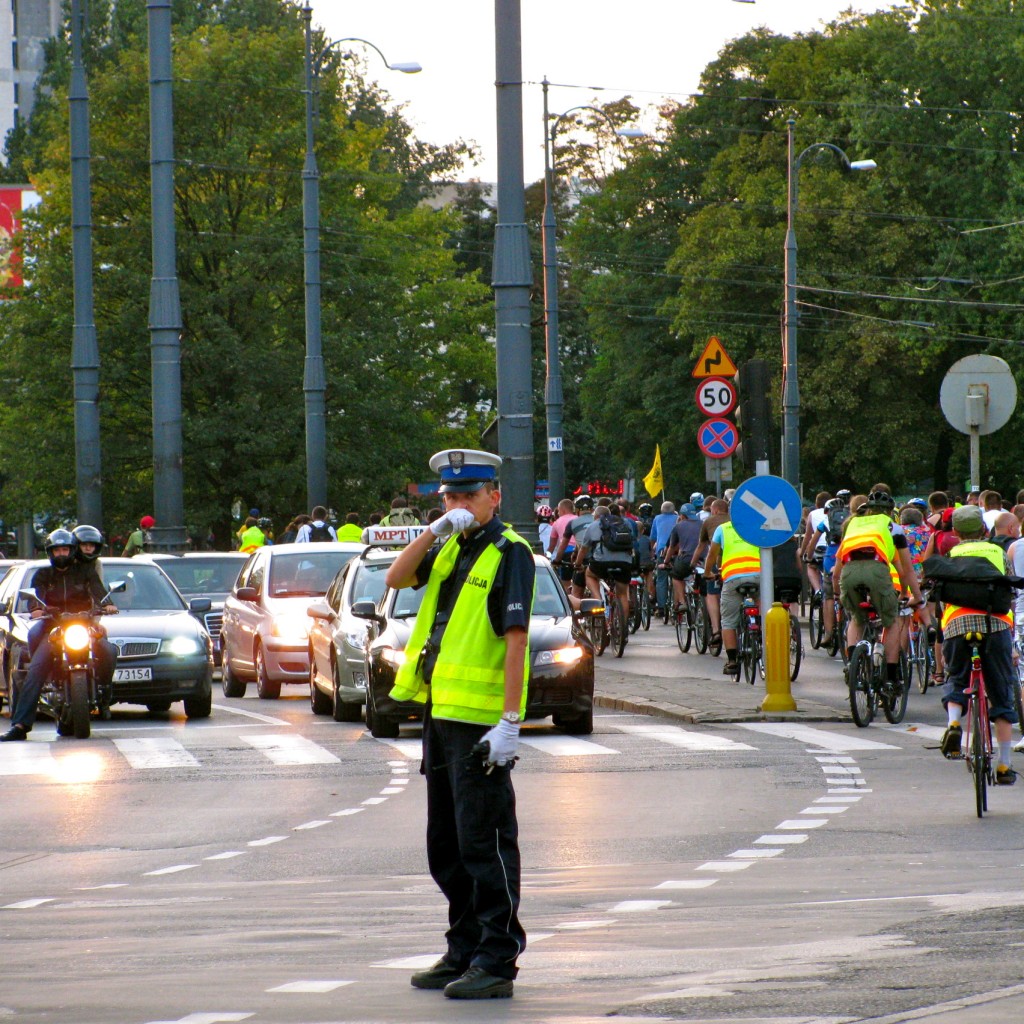 Warsaw Critical Mass is now the largest event of its kind in Central and Eastern Europe. The number of participants range from 500 to 3000 and is growing every year. "The Critical Mass is a celebration of cycling and a protest", says Przemek. "We are asserting our cyclist's rights for more public transportation, cycling paths and less pollution."