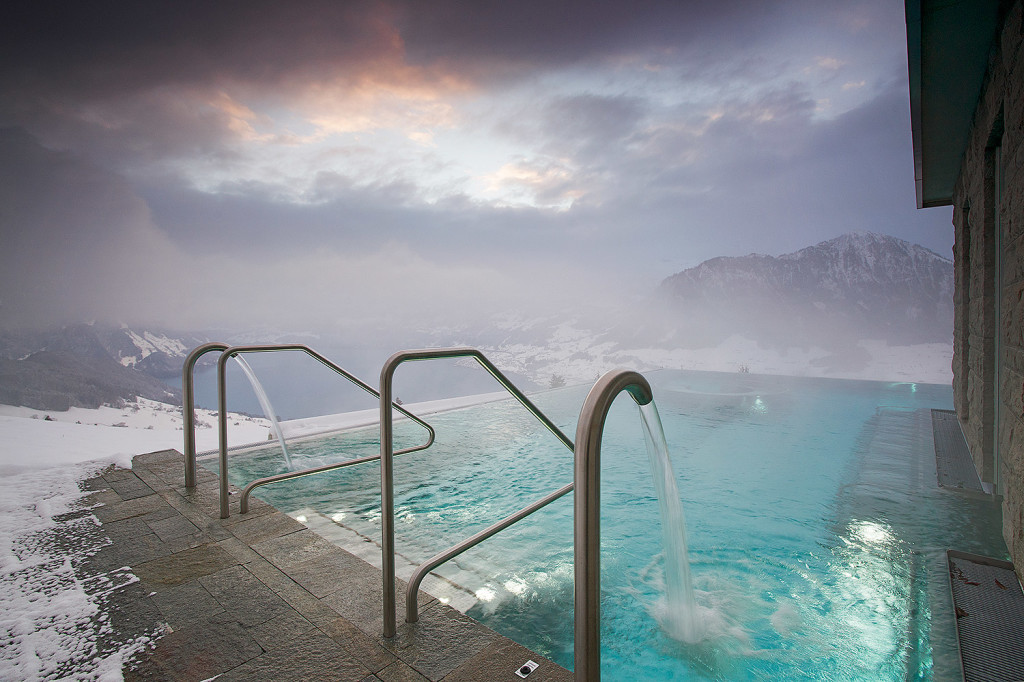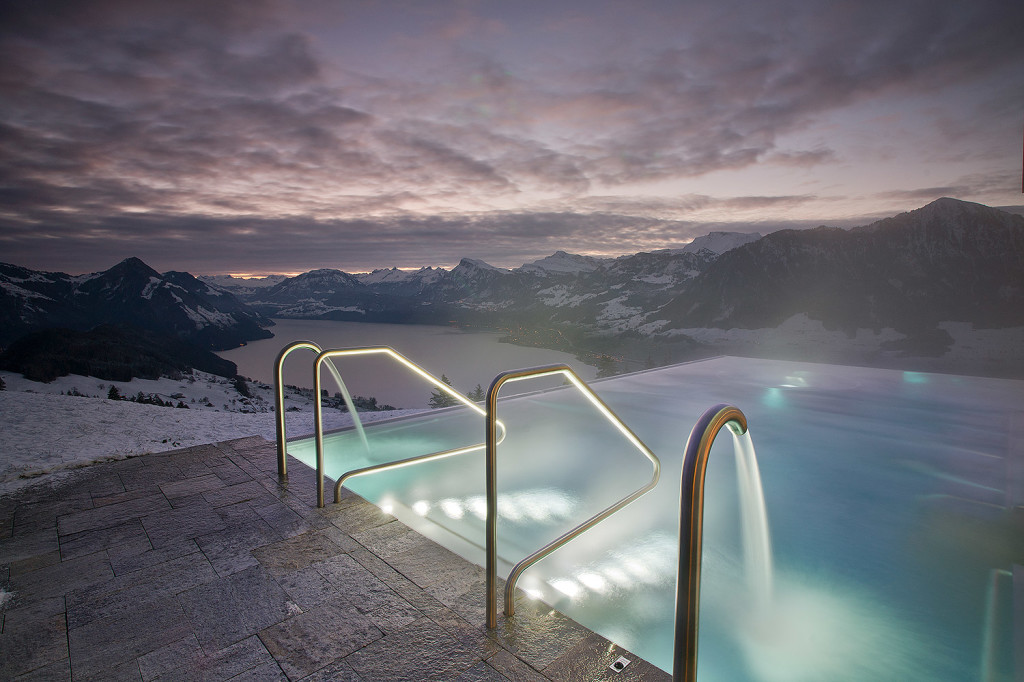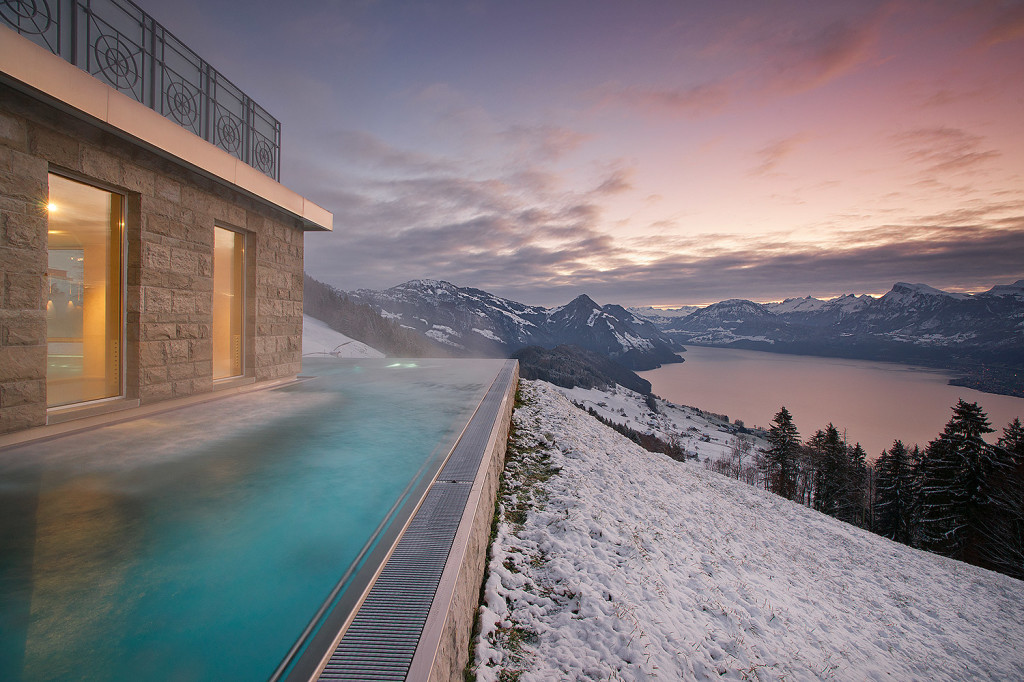 I love destination hotels. I sometimes travel every now and then just because I want to stay in a truly remarkable hotel. Hotel Villa in Honegg in Switzerland is definitely one of them.
I have never been to Switzerland (can you believe this? I can't!) and I am currently obsessing over the beauty of the country right now. And this. THIS! Who wouldn't want to be immersed in that heavenly heated pool with an insane view of the Swiss alps?
One of these days I will stay here. A gurrl can dream right? Watch me.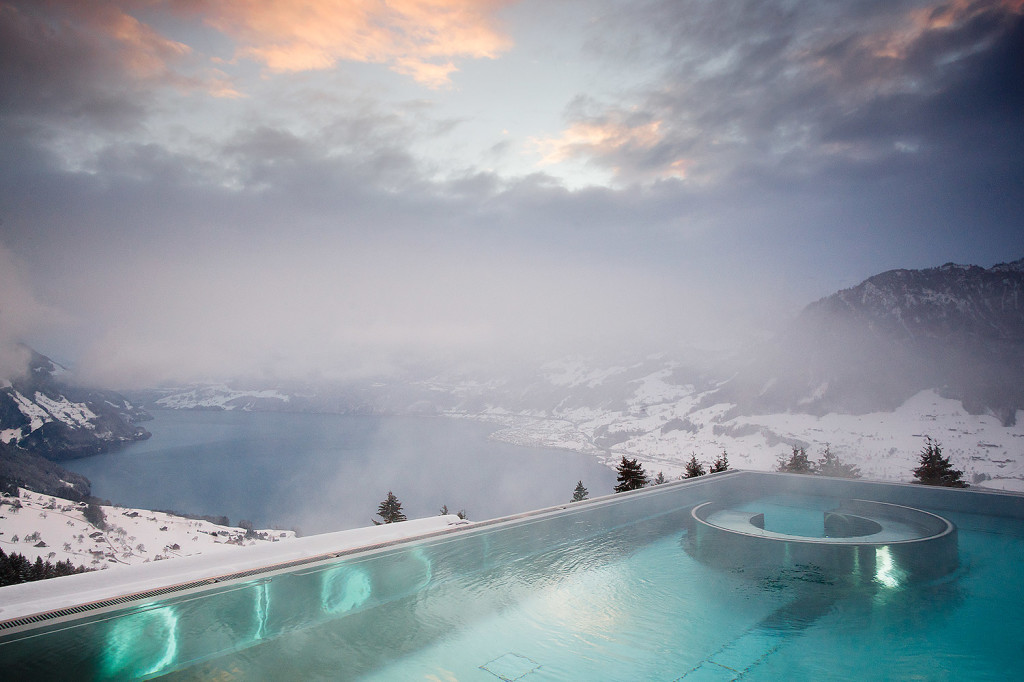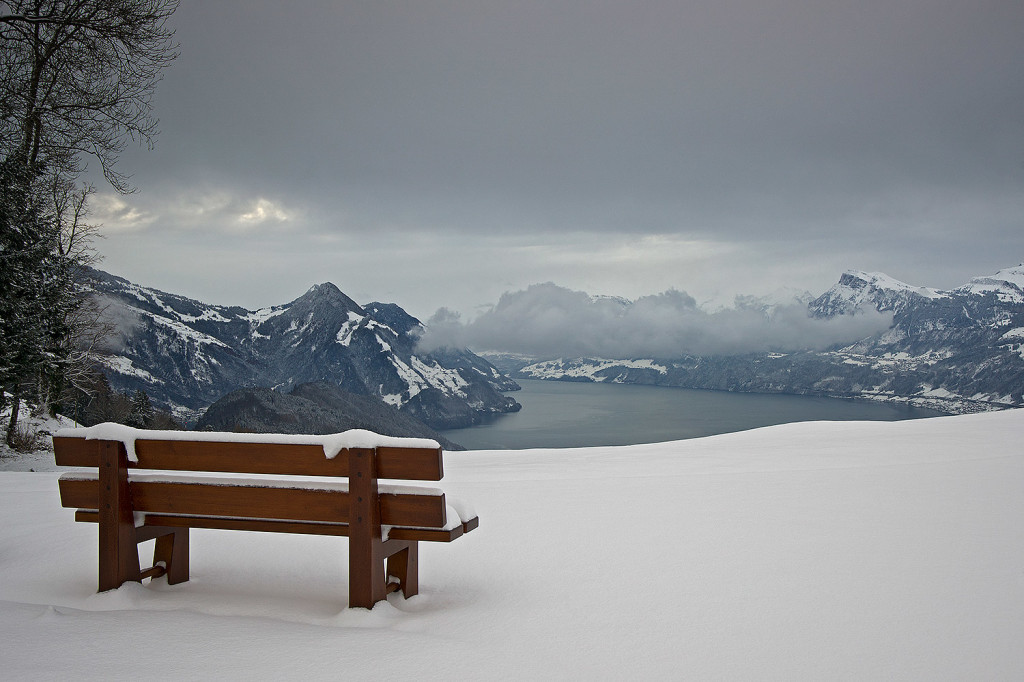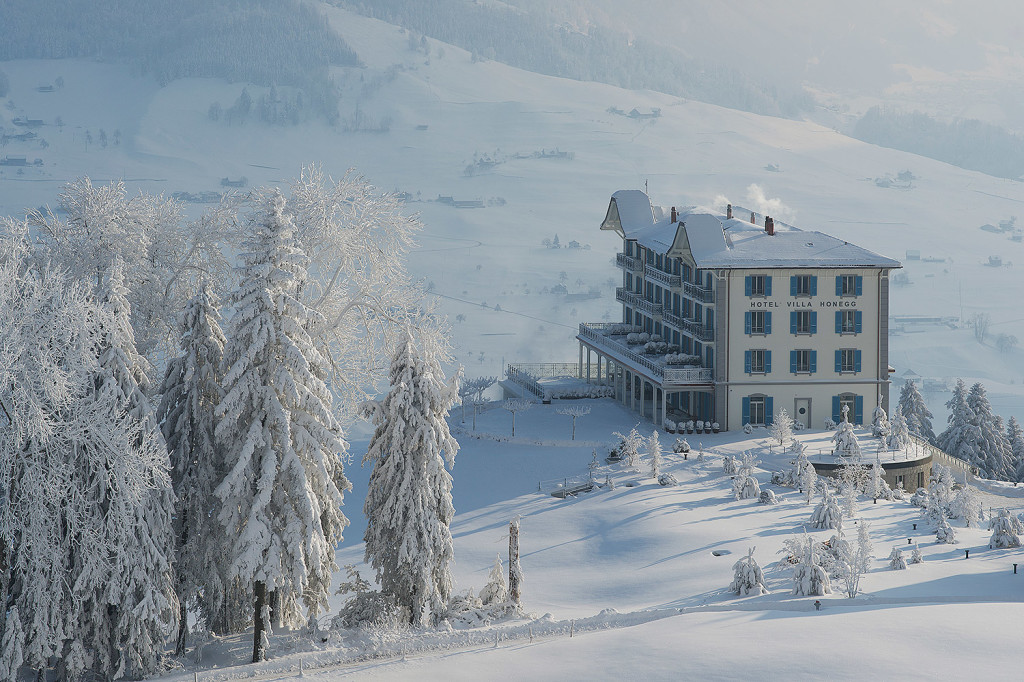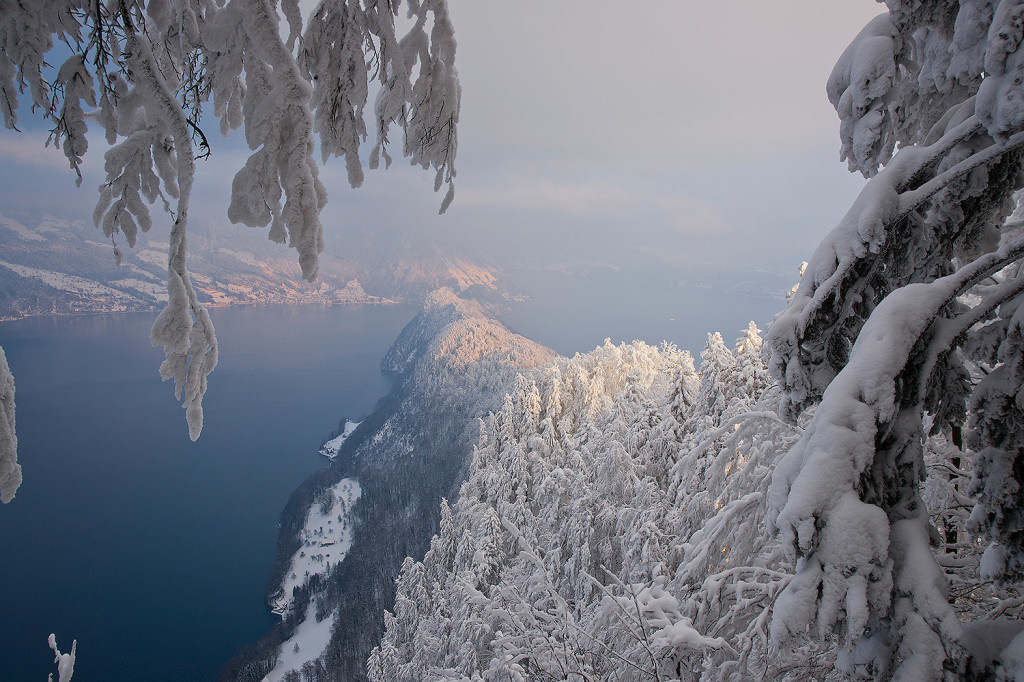 Photo credits: Hotel Villa