Since I travel pretty much most of the time, my friends always alert me with anything related to travel like this cheap flights from Europe to the Philippines with Cathay Pacific for as low as 474 euros! Thanks to my German friend, Julian, for the tip! Now I'm gonna pay it forward.
🌴🌴🌴🌴🐢 A photo posted by DJ Yabis (@dreameurotrip) on
I just actually finished booking our flights to the Philippines a minute ago. We will be in Asia again this winter for another fabulous one-month birthday trip (not a two-month birthday trip like last year which was super duper fun but exhausting).
Hello Hong Kong, Malaysia, Philippines and possibly a week in Bali, Indonesia! <3
I LOVE Cathay Pacific so I am super excited with the thought of flying with them again soon. The last time I flew Cathay Pacific was from New York to Manila with a 2-day stopover in Hong Kong (now I planned a 6-day stopover shhhhhh!) in 2011. They have delicious airline food (yes I just said that), great selection of movies and the flight attendants didn't mind giving me lots of extra Häagen-Dazs ice cream. Everything I need for a long-haul flight, really. And no, I am not paid to say this.
Anyway, I know you're itching to learn more about the deals.
There are roundtrip flights below 500 euros from Dusseldorf, Germany to Manila or Cebu on November-December 2015. Below are sample fares.
Roundtrip Dusseldorf – Cebu for as low as 474 euros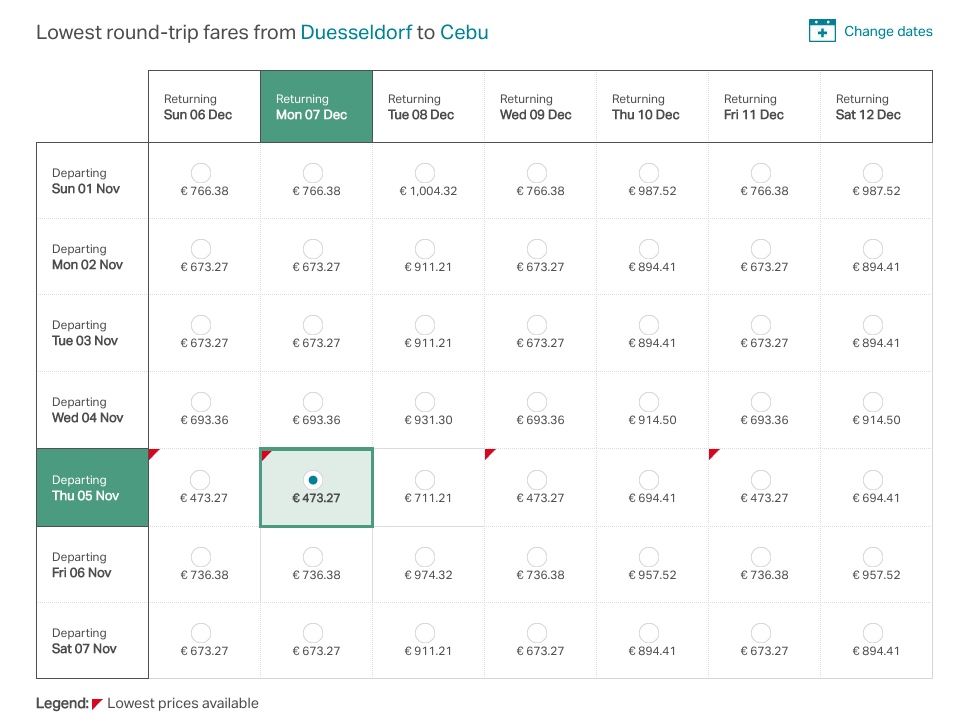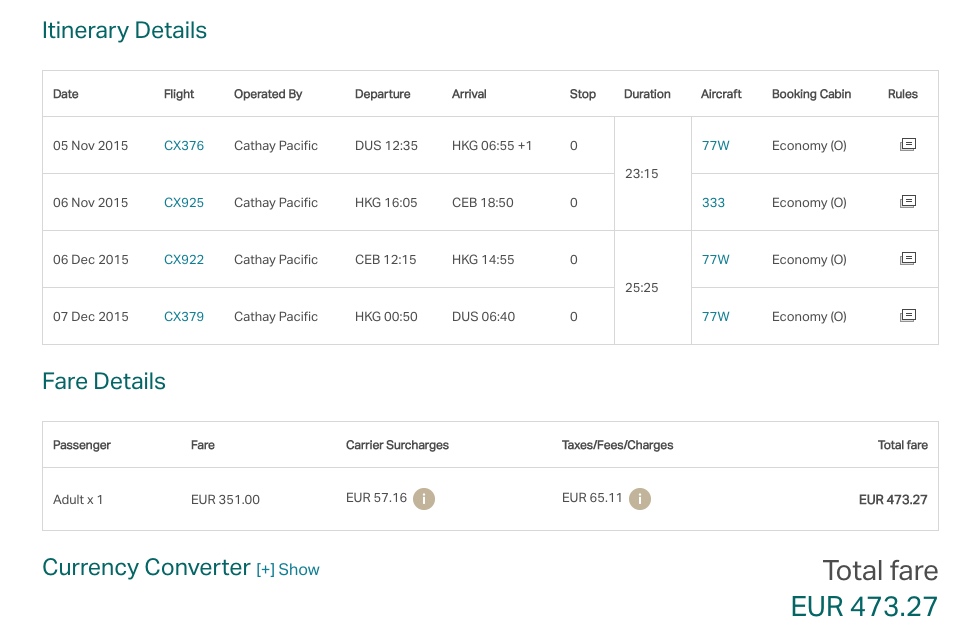 Roundtrip Dusseldorf – Manila for as low as 484 euros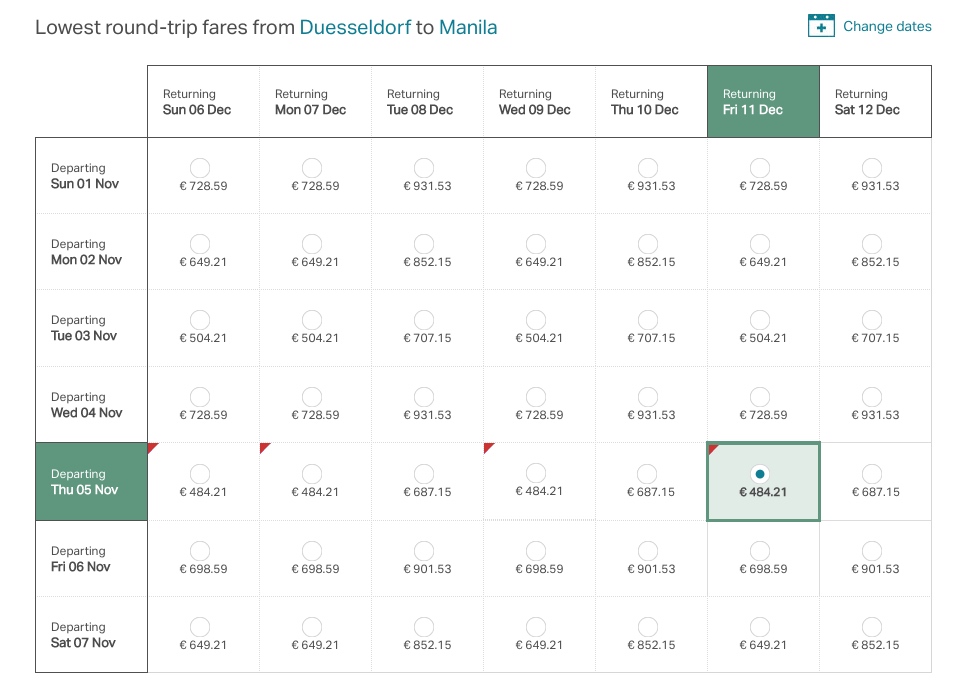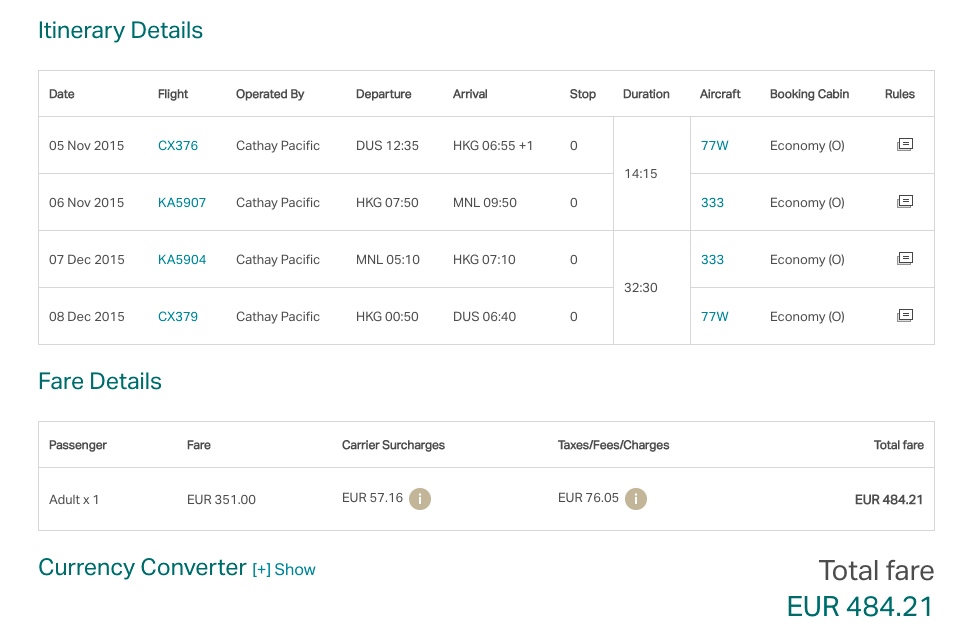 Just play around with the dates as there are many deals on these months.
My tip: if you want to skip Manila and just head directly to the islands then book a flight to Cebu. And from there you can go to Bohol, Boracay, Palawan etc.
All the flights have a stopover in Hong Kong. I have only visited Hong Kong shortly before and we wanted to visit it longer this time so I booked our flights with a 6-day stopover in Hong Kong on our way to the Philippines using the multi-city option. We paid 548 euros per person which is still a steal!
If you're coming from other parts of Europe, you can easily take the train or book cheap flights under 100 euros to Dusseldorf via Germanwings, Air Berlin, Vueling or Ryanair and then take your Cathay Pacific flight.
You're welcome.
P.S. Pay it forward and share this to your friends who want to go to the Philippines!
I mean:  
  ⛵️😎🌴☀️🐳   A photo posted by DJ Yabis (@dreameurotrip) on
Hai 😎🗻⛵️ A photo posted by DJ Yabis (@dreameurotrip) on