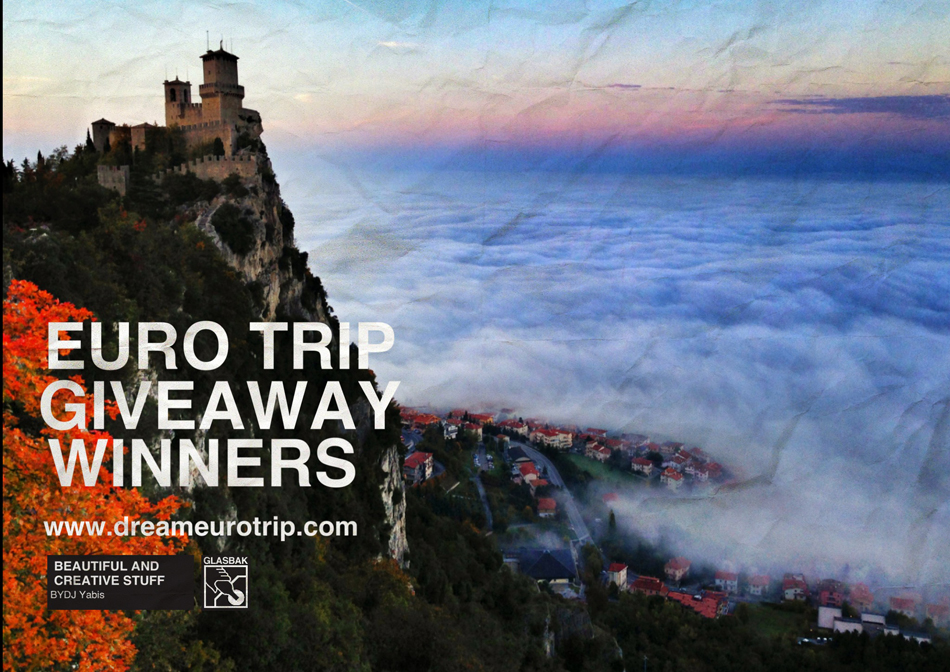 Greetings from Nuremberg for my ultimate German Christmas Market tour!
First, thank you everyone for joining and sharing the giveaway. I have tallied over a thousand entries from all the FB sharing, tweeting, commenting, subscriptions, survey answers and voting. It's a lot of work but it was fun.
Speaking of surveys, if you are a frequent reader of Dream Euro Trip, I am still collecting YOUR golden thoughts and feedback about the blog until the end of this week. I have already received over a hundred responses and you guys have told me so many great ideas on how I can improve this blog for you and me 😀 It's totally anonymous but if you want a freebie from me, you can leave your email in the survey. It takes 2 minutes to answer the survey here.
Euro Trip Giveaway Winners
It was so fun to do this giveaway. Maybe I should do more of this in the future. What do you think?
Without further ado, here are the winners of the first ever Dream Euro Trip giveaway *drum roll*
(Note that I only wrote the first names of the winners here to protect their privacy. They will all be emailed as soon as this announcement goes live.)
2 Winners of my Euro Trip Itinerary Planning Service: Jam and Eis
2 Winners of Walks of Italy tour: Zarah and Jo Maria
1 Winner of $100 Cash: Susan
1 Winner of Happy Cow Wallet: Dave
1 Winner of Stockholm City Card: Igor
Congratulations everyone!
Exclusive Discounts
For those who didn't win and want my personalized eurotrip planning service, I am giving exclusive discount up to 40% this month. It's Christmas hey! Just email me at djyabis@dreameurotrip.com if you want more details.
**