I've heard so many good things about Dresden from friends and other travelers that it made sense to finally visit it after I have travelled to most of the major German cities. Berlin, Munich, Cologne, Hamburg – you name it. One thing I love about traveling in Germany is that cultural events and happening are not only concentrated in the capital (think Paris in France). Each city or town is very much alive with their own cultural activities.
Dresden was no exception.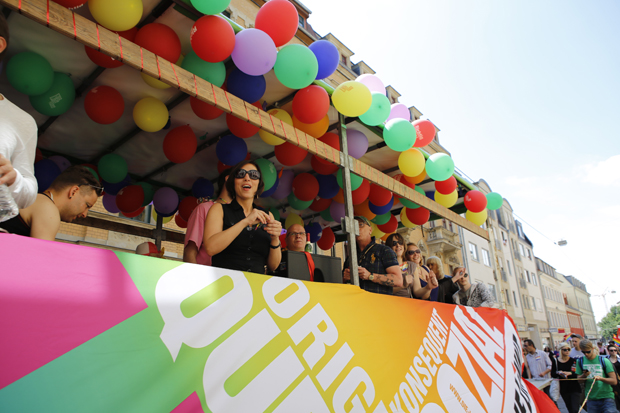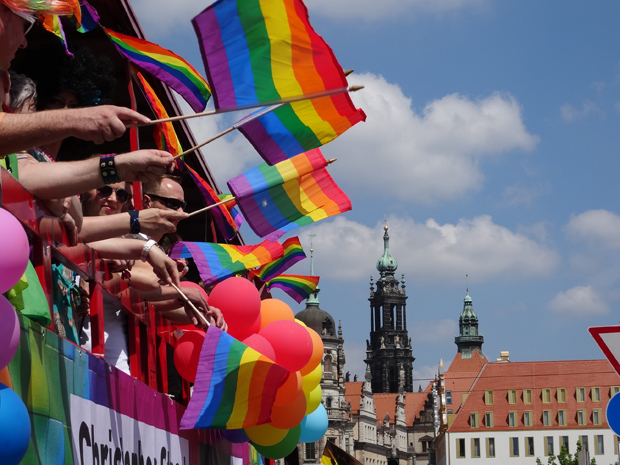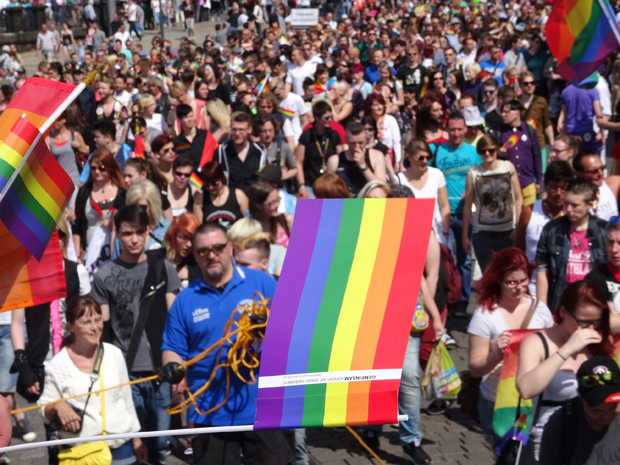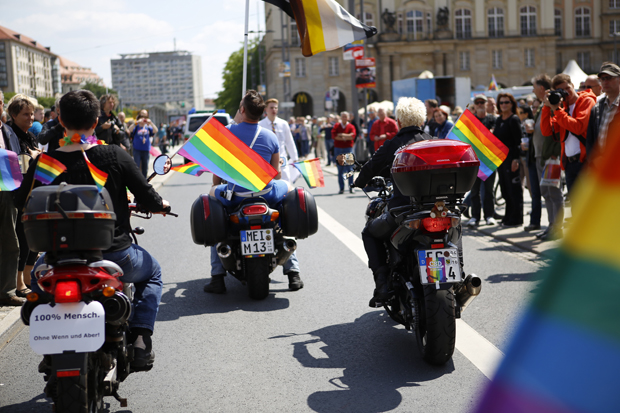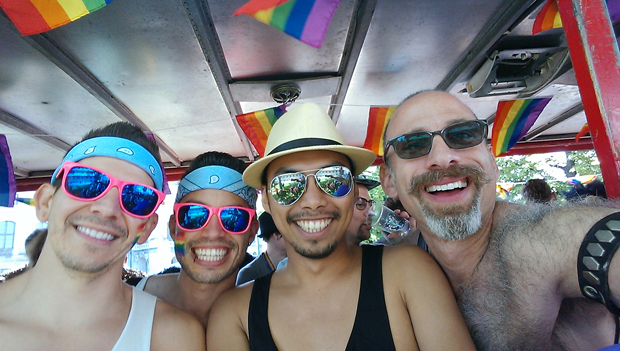 This beautiful capital of Saxony along the Elbe river offers a lot of fun and culture for the intrepid traveller. I was there to attend Dresden Pride Parade or the CSD Dresden (short for Christopher Street Day Dresden which is what they call it in this part of the world).
Who knew that this city of 500,000 is actually gay-friendly?
Well to be honest I am actually not surprised. Germany, in general, is very gay-friendly and it's good to know that smaller cities like Dresden are waving the rainbow flag with pride.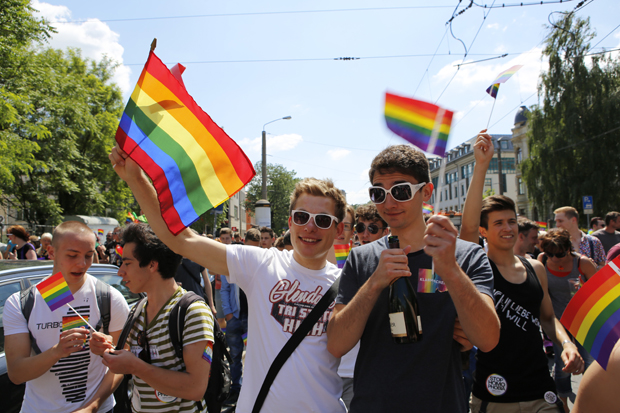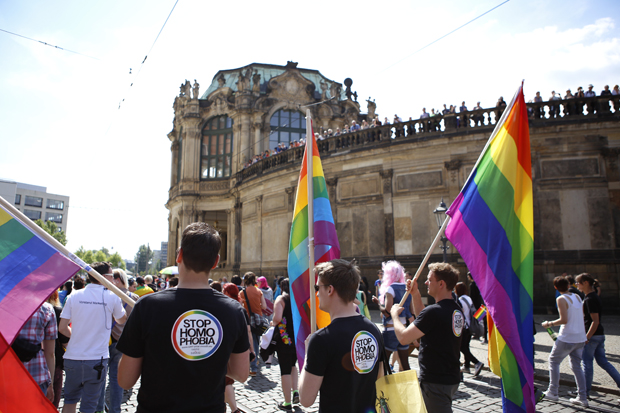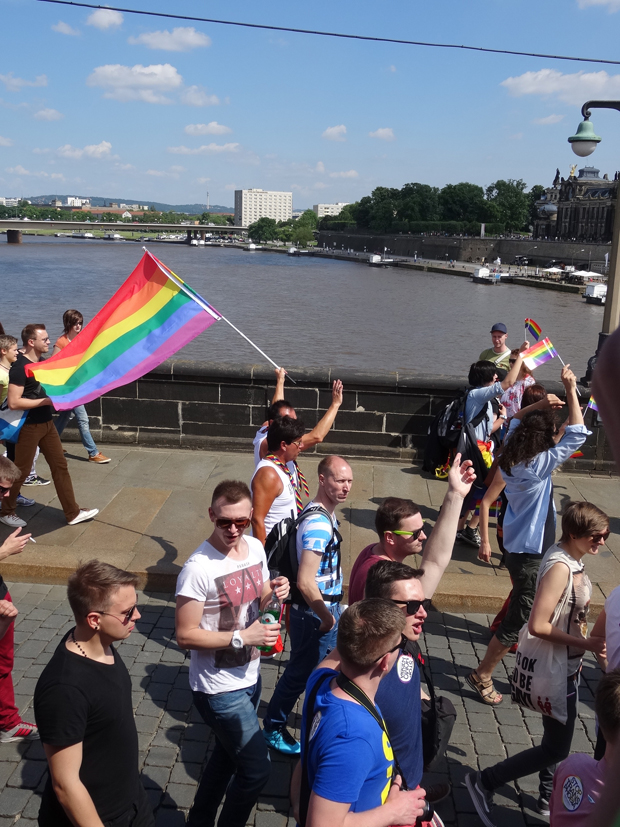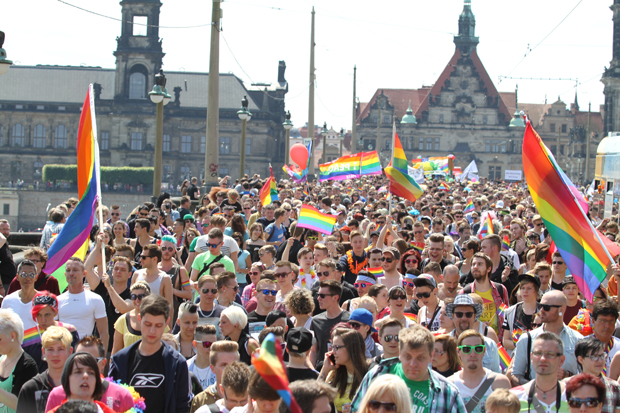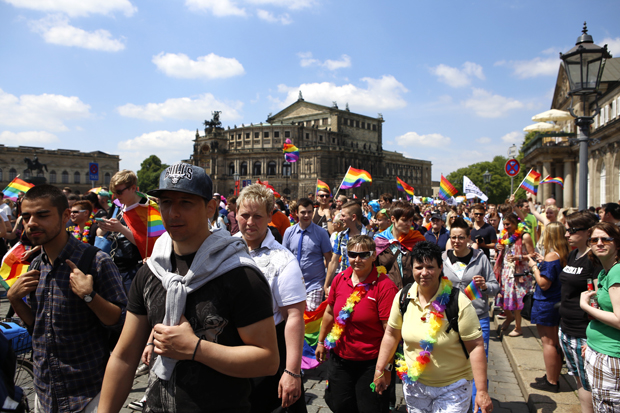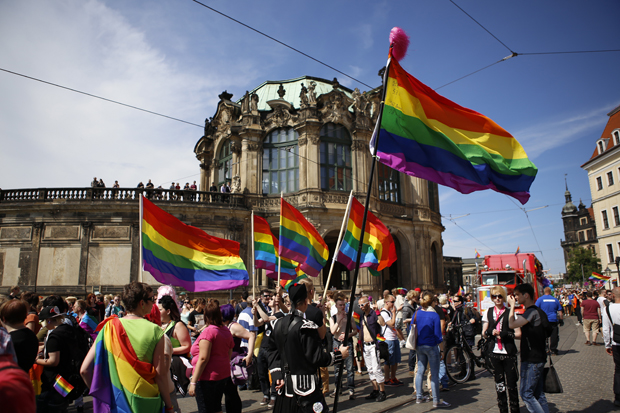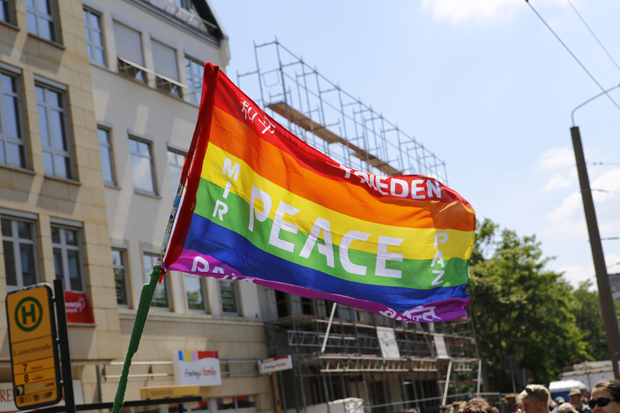 CSD Dresden was a 3-day affair complete with street festivals culminating to the parade and the after-parade celebrations. Most of the events were held at the Altmarkt, the Old Town square. There were live performances and the air smelled of roasting bratwurst and German beer froth.
Although one of the main purposes of my visit was to attend the Dresden Pride Parade, I was also able to catch the last days of the Dresden Musikfestspiele or the Dresden Music Festival and saw some amazing performances by Anoushka Shankar with Manu Delago, possibly the best hang player in the world (check out his song Mono Desire; it's love love love). I saw him 2 years ago playing for Björk at Stockholm Music and Arts festival.  AH-MAY-ZING.
The CSD Dresden Parade was fun and somehow different than some of the pride parades I have attended.Normally I would expect a lot of topless guys and every sort of fetishes represented. But at Dresden Pride it was actually full of normal-looking people in their normal everyday clothes. More photos of CSD Dresden here shows some of those who dressed up and wore costumes but really, most of the people who attended the parade were pretty normal. I was pleasantly surprised and I actually loved it.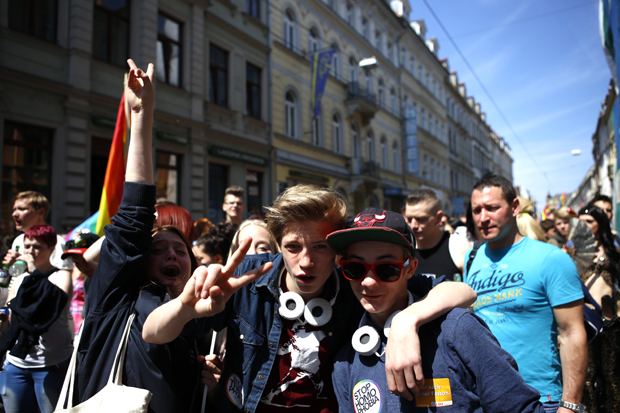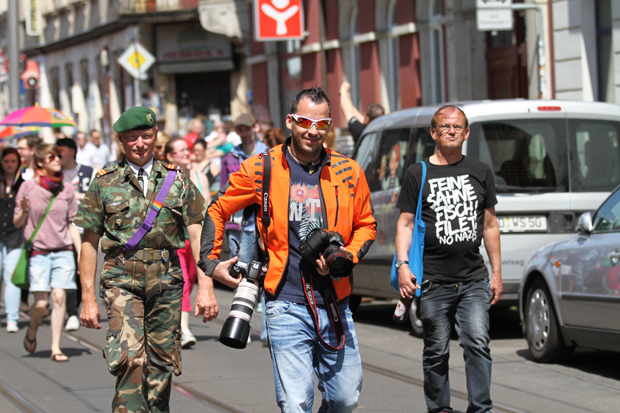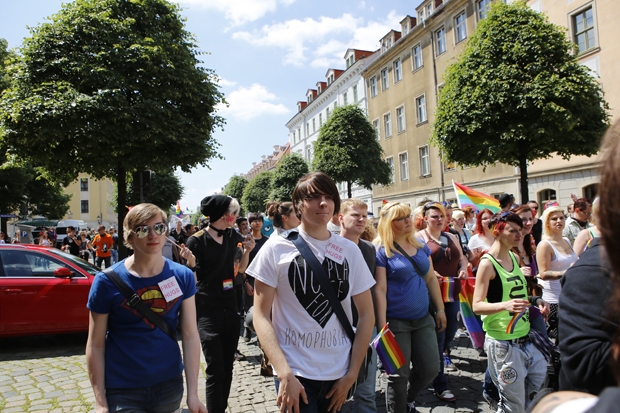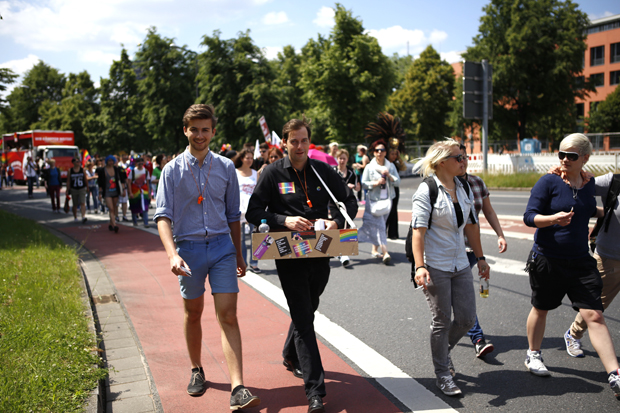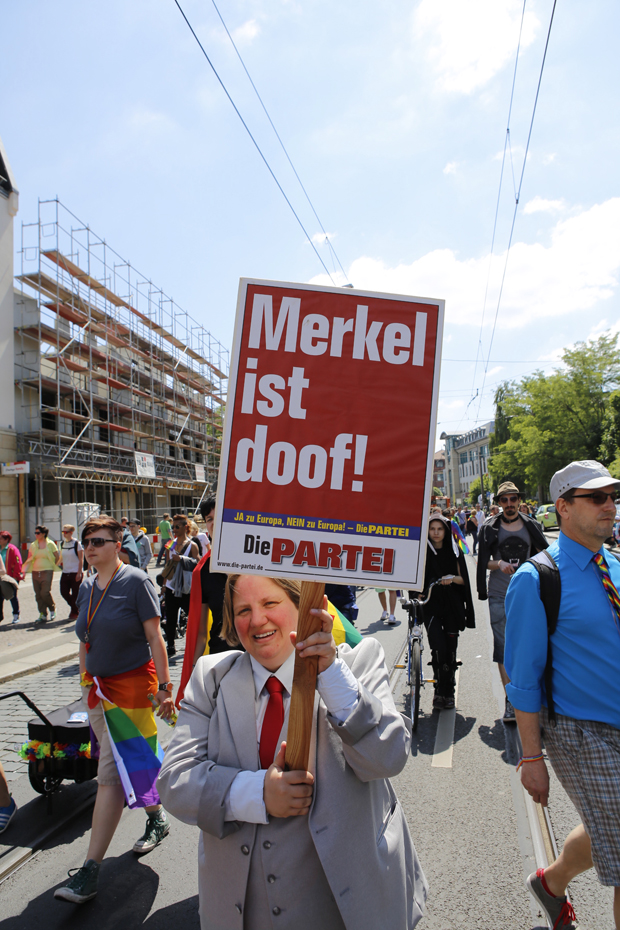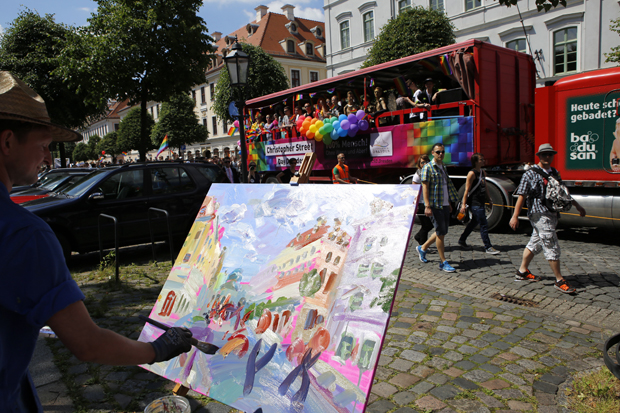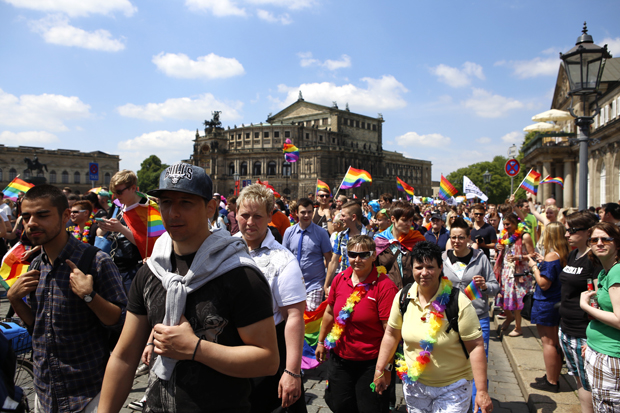 CSD Dresden was not as big as Cologne and Berlin pride parades. It was big enough but not too big to lose your friends during the parade and the parties. And I realized that I love it this way. I'm kind of sick of super big events because there are just so many things that can go wrong. And I always end up being disappointed. Case in point: New Year's in Berlin. Too crowded. You can't see the fireworks unless you freeze your ass out for 5 hours to get the best spot. You can't go into any clubs after 12 because the queue was too long. So disappointing. You get the drift? With Dresden Pride, the size was good. You could add a few more thousands of people and it would be the perfect size.
Since I was a guest of Dresden Marketing, I had the opportunity to ride the truck which led the parade. It was really fun because I normally just watch on the side and watch the parade go by. I love seeing everyone and every float! But this time I was fully part of the parade from beginning to end, waving at the crowds. I was happy to see people on the streets watching the parade. It was great because it also doubled as my city tour! I got to see how gorgeous the city was in such a beautiful summer weather. It was rainy the previous days I was there and I thought it would be rainy during the parade according to the weather forecast. But I guess I bring the sunshine everywhere I go!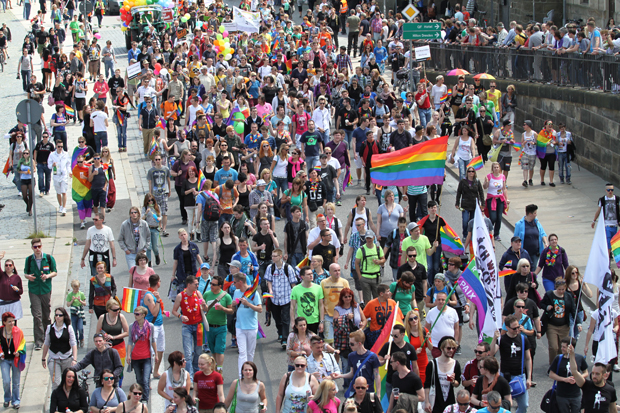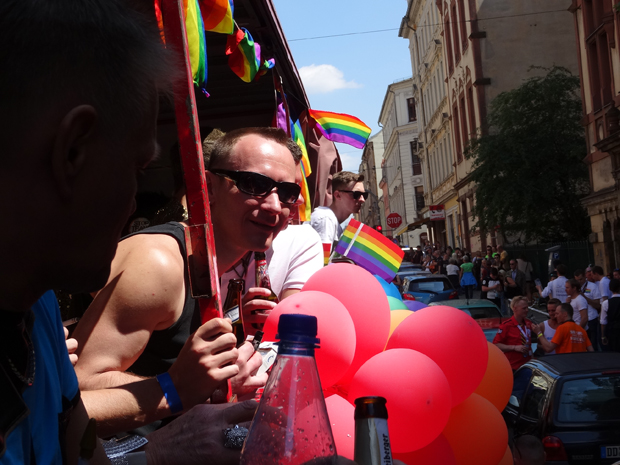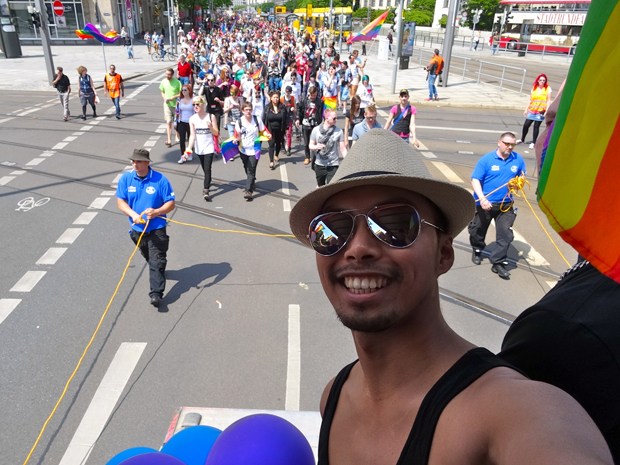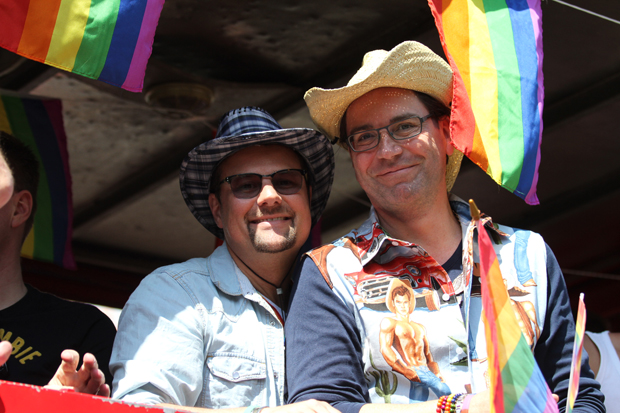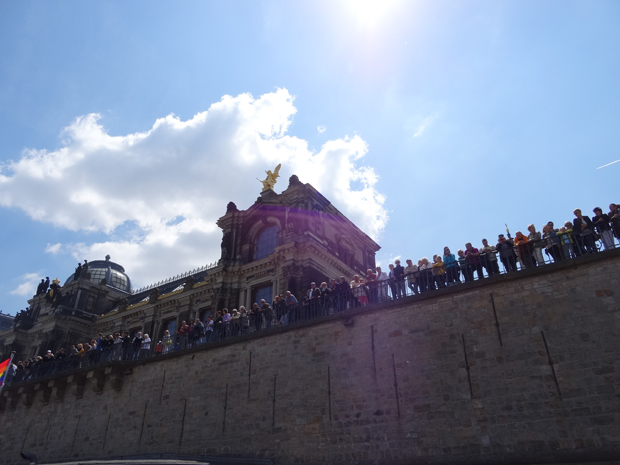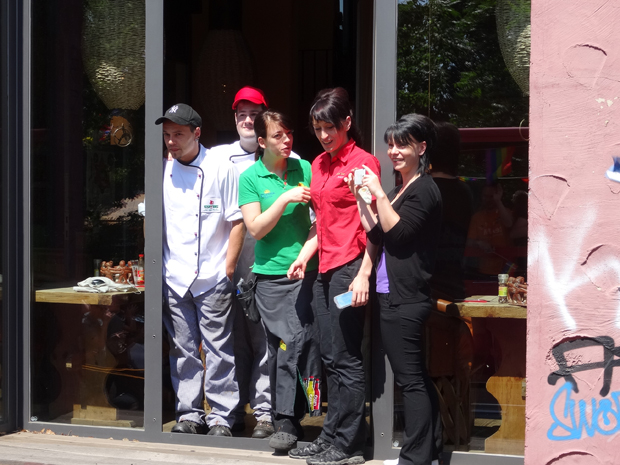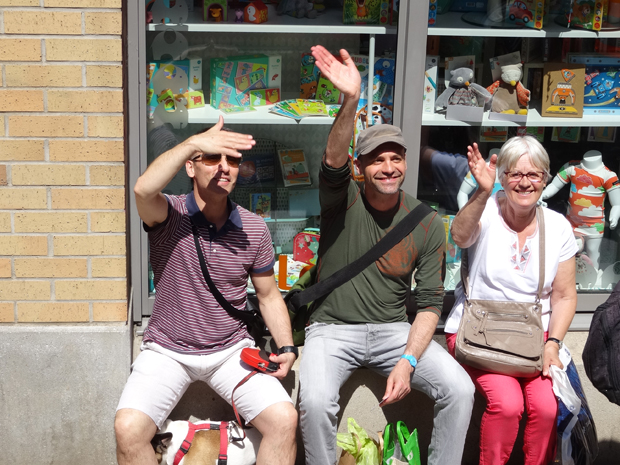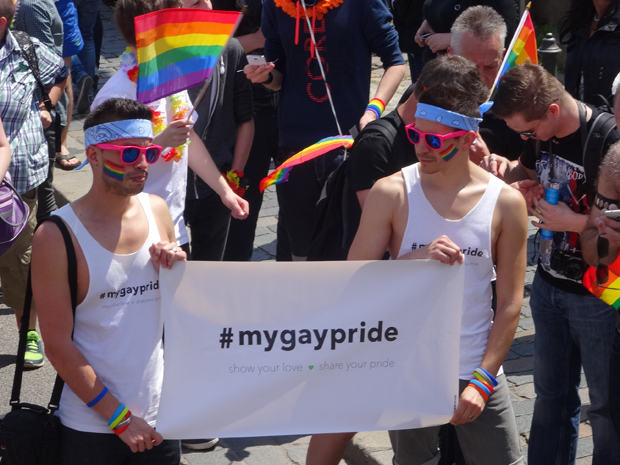 There were more live performances at the Altmarkt after the parade and parties in other places. People were so friendly and nice and by this I mean the bartender kept giving me glasses half-filled with vodka every time I ordered mango juice vodka. I said NO but he wouldn't hear it.
And so I drank and drank and drank and you know I rarely drink these days. I am more what I call a travel drinker. I only drink when I travel. Which explains all these wine photos. I was with Auston, David, Billy and Robert in this trip and we all decided to hit up the bars later that night. By the time we were at the bar, the alcohol has worked its magic and BAM! the last thing I remember was Auston waking me up in the toilet to go home. It was not pretty I tell you.
All in all, it was a very fun weekend in Dresden. I will tell you more about what else I was up to in the next post.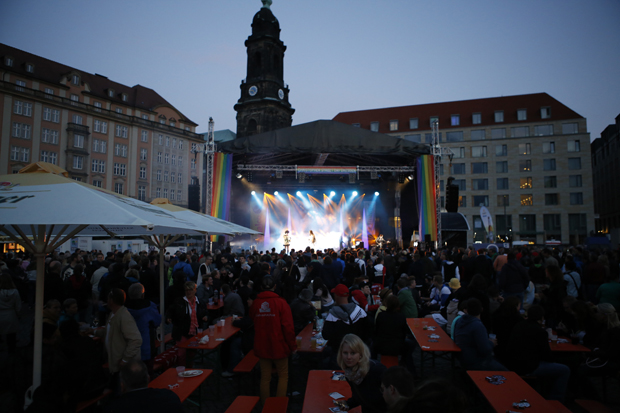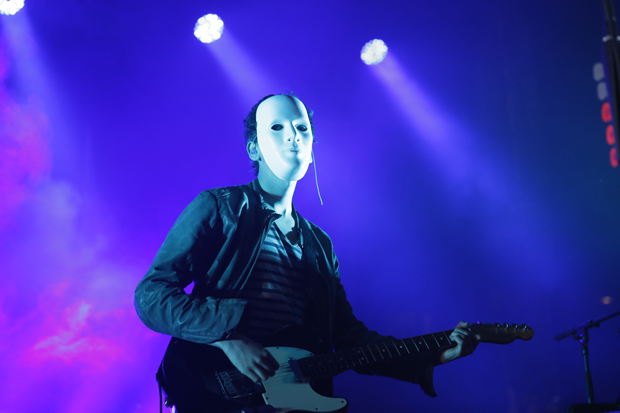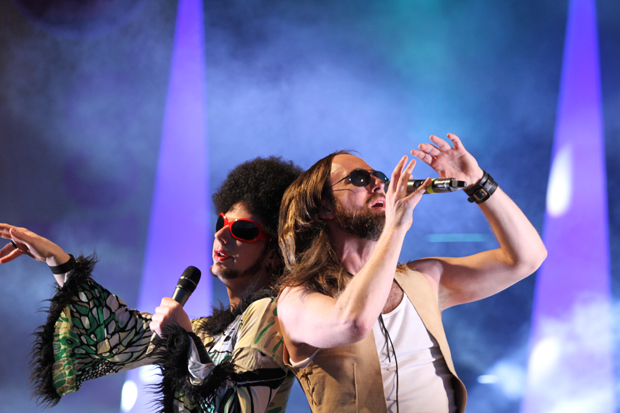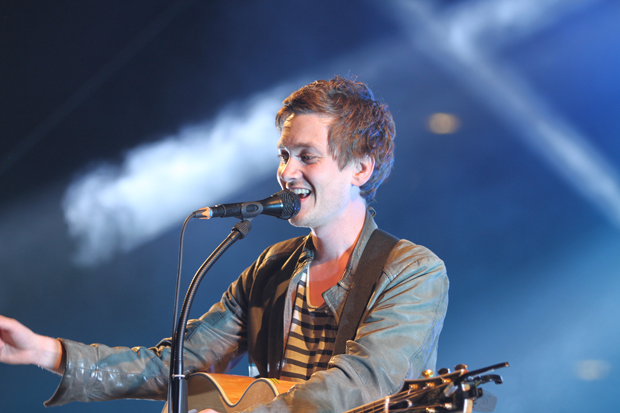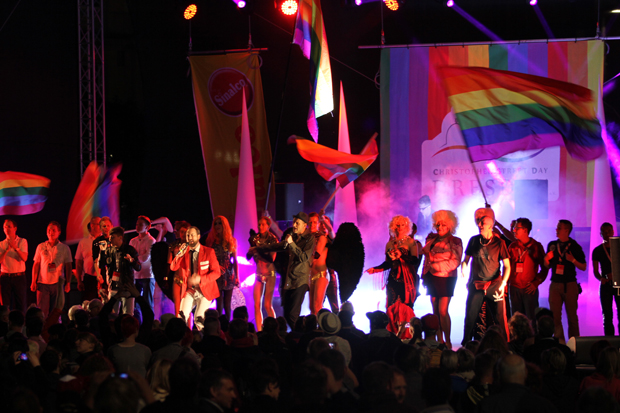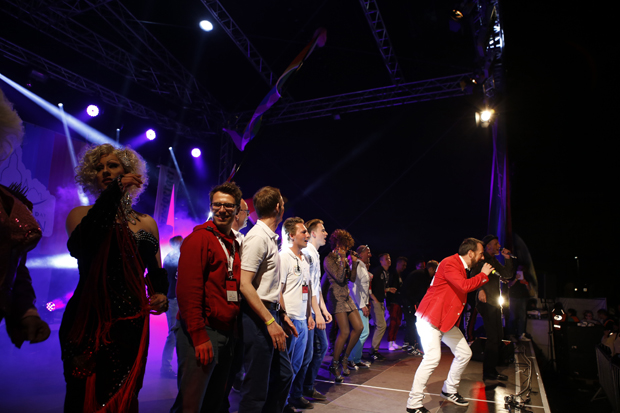 Photos by DJ Yabis and Robert Cooijmans from exclusief4man.