A Magical Night
"There's something waiting for you outside," said Marliza and Serena.
I have just traveled for almost 10 hours from Dusseldorf, Germany all the way to this random Italian village, Paciano, in Umbria via Rome and all I wanted was to sleep and rest. I was also a bit disoriented. It was almost midnight and it was pretty dark in this village. I was scared to go out.
"You have to see this," said Marliza, the owner of Campodalto, a country house rental where we were staying for the next few nights in Umbria. And since my rule when I'm traveling is to always say YES, I took her advice and went outside. (Note that I say yes 99% of the time. If the person looks sketchy, I say NO.)
"What's out there?" I asked.
"You'll see," she said with a suspicious glint in her eyes.
I followed her and Serena as they led us to the garden at the back of the house and there in the darkness glowed the most beautiful sight I have not seen in years. YEARS!
I stopped walking and I couldn't speak.
A sudden rush of joy washed over me.
A million fireflies flickered in the darkness, transforming the garden into a stage for summer's most enchanting performance. I was surrounded by fireflies. They were everywhere: flying around the olive trees, hovering over the grass, circling the wooden fences and flying high above the Umbrian hills beyond the house.
"Wow, this is so magical!" I exclaimed with a big smile on my face.
I was having goosebumps.
I decided to run around the garden chasing fireflies and twirling around as if I was in a movie.
I don't remember the last time I have seen fireflies, let alone this many fireflies. "They only come in the summer and only to places where the air is really fresh and clean," said Marliza when I asked why they have so many of them in this area.
I just sat there in silence while watching this magic unfold before my very eyes. I have never felt so connected to nature.
And this was just our first night in Umbria. The next days was spent experiencing what Slow Living really is.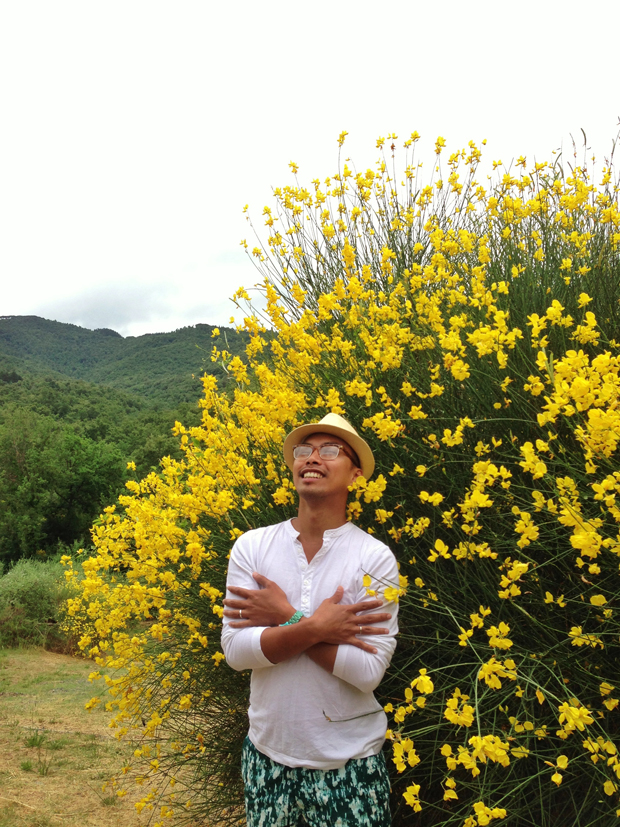 What is Slow Living?
Slow Living is a lifestyle choice. According to authors Beth Meredith and Eric Storm, Slow Living means structuring your life around meaning and fulfillment. Similar to voluntary simplicity and downshifting, it emphasizes a less-is-more approach, focusing on the quality of your life. Slow Living addresses the desire to lead a more balanced life and to pursue a more holistic sense of well-being in the fullest sense of the word.
I have always been an advocate of living a balanced life. I have touched on this vaguely on my blogxistential post last month. One of my main interests in life has always focused on how to live life successfully and fabulously on your own terms. Not just a life of travel but a life of travel, of love, of friends, of dinner parties, of fabulous apartments, of having your own fridge. A peaceful life where you have everything you need and you only take what you need from this world. Just enough. No greediness.
One of the central voices of the slow living movement, Carl Honoré, argues our society is caught in an ever escalating "arms race" of speed, and we're all paying the consequences. Our addiction to speed, Honoré warns, is undermining our personal relationships, our societal civility, our individual fulfillment, and physical health.
The Slow Movement is a term describing a wide range of efforts taking place around the world that seek to connect us more meaningfully with others, with places, and with ourselves. It emerged as an effort to counteract the fast–paced, commodity–focused, unbalanced, and impersonal nature of much of modern human culture. The main tenant of the Slow Movement is that by taking the appropriate amount of time to experience the various activities of our lives, we are able to get in touch with what is deeply satisfying and fulfilling.
Living slowly ultimately means living deeply.
And lately I have been leaning towards cultivating this kind of lifestyle.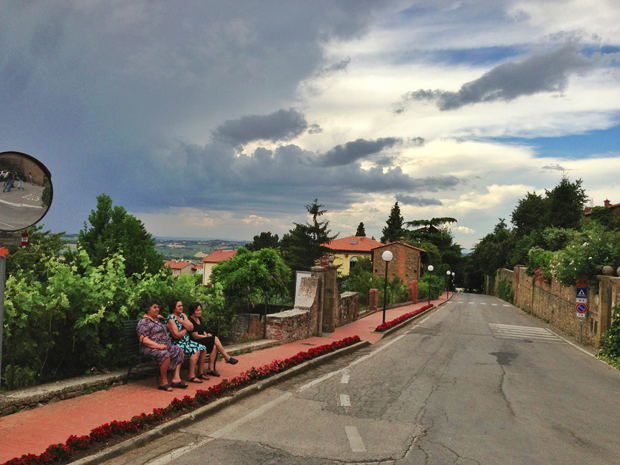 The Slow Living Experience in Umbria
While in Umbria, I met Alina, the daughter of the owners of Il Fontanaro, an organic farm, villas and a culinary school rolled into one. Alina wore a summer dress, a necklace of three big pearls strung by a light brown rope, her hair tied to the back and accented with a big flower. She carried her stuff on a beach bag made of wicker.
She looked so at home in her surroundings. What's a beautiful girl doing in a village like Paciano? I wondered.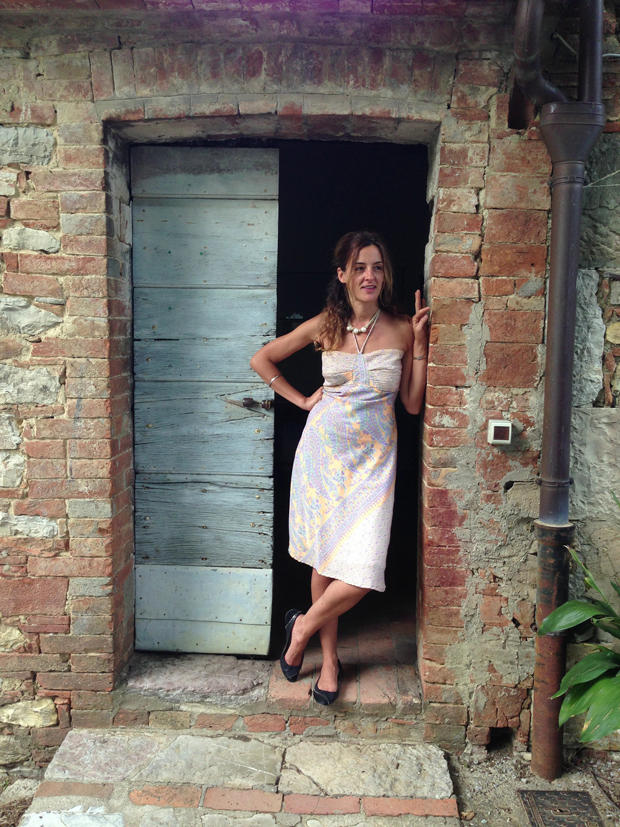 Apparently it hasn't always been like that. Alina used to live in Rome for a long time, working in a super stressful advertising company environment. I could already imagine her as a city girl with a great career and a fabulous social life. She could be anything she wanted to be.
And yet she chose to give it all up and move to Paciano, this small village in Umbria, to help her family run their business and reevaluate what's really important to her.
"I sleep 10 hours and I'm happy. With slow living you do whatever you want. You are not forced to do anything." she said while we were on our way to Fontanaro to have lunch. We passed by scenic rolling fields typical of Umbria and Tuscany.
Since Alina knew everyone in the area and she was well-connected, we spent our first day wine tasting at Giacomo Mori Winery and exploring the walled village of Paciano.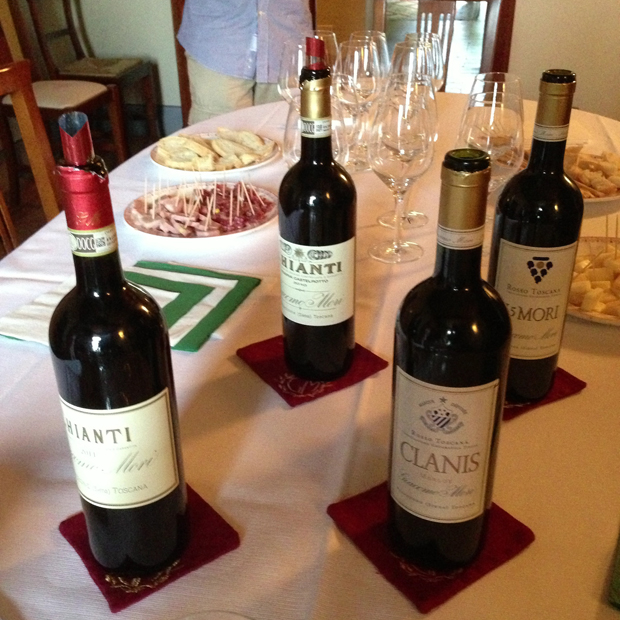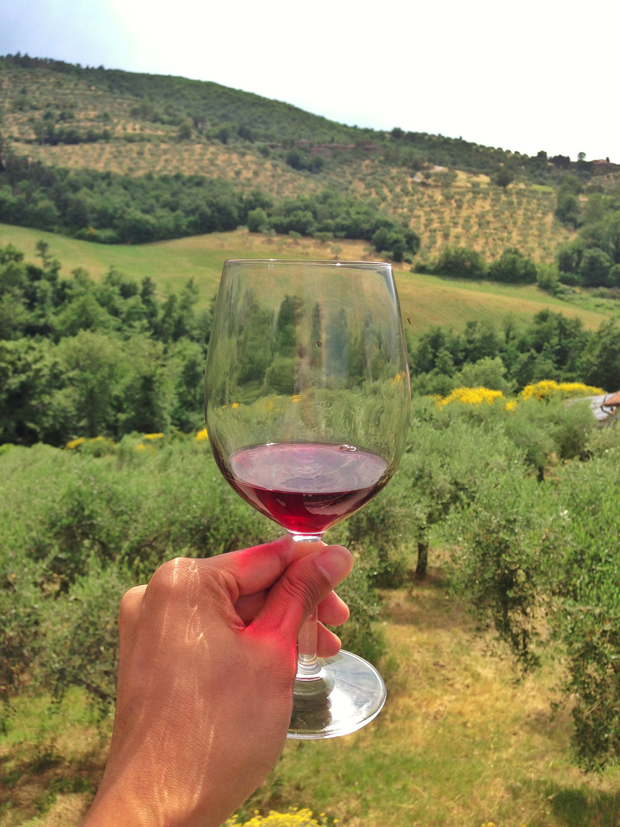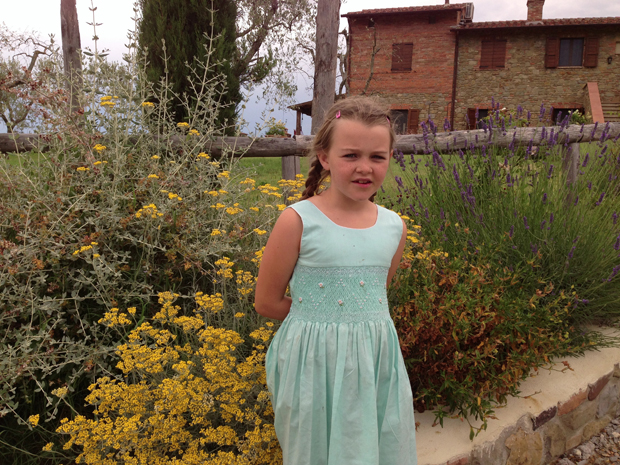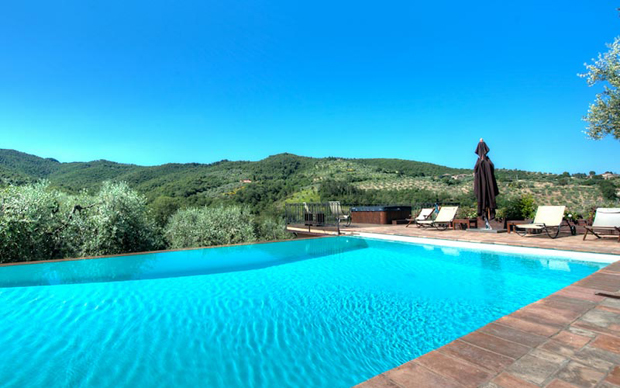 We came back to Campodalto where we have a pool with a great view overlooking the Tuscan hills. Obviously I decided to take a swim. As Alina said, "We always have a swimming pool. It's part of "slow feeling". The swishing sound clears your mind from all the noises of nature."
And swim I did even if the water was a bit cold. It was refreshing though and what else should I do but to take things slow and just enjoy the moments.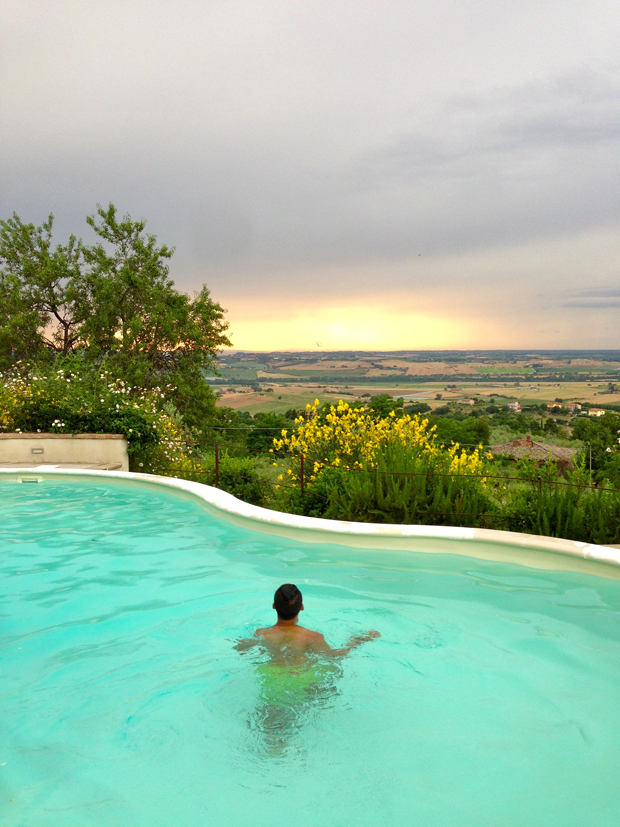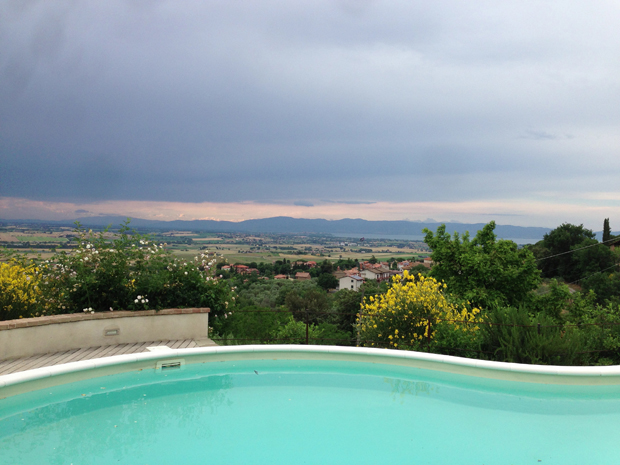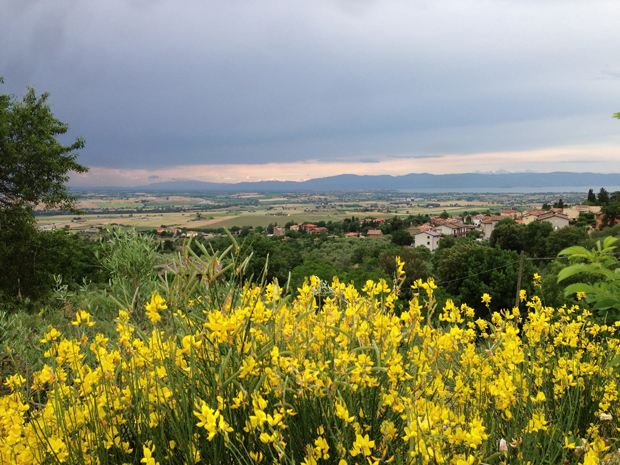 Later in the evening, Marliza and her husband, who own Campodalto, hosted a Napolitan dinner for all of us. This has to be one of the highlights of my stay in Umbria. The people here were so hospitable and nice. And you know me, I love my dinner parties. Or just dinners with people in general. I love the social aspect of it.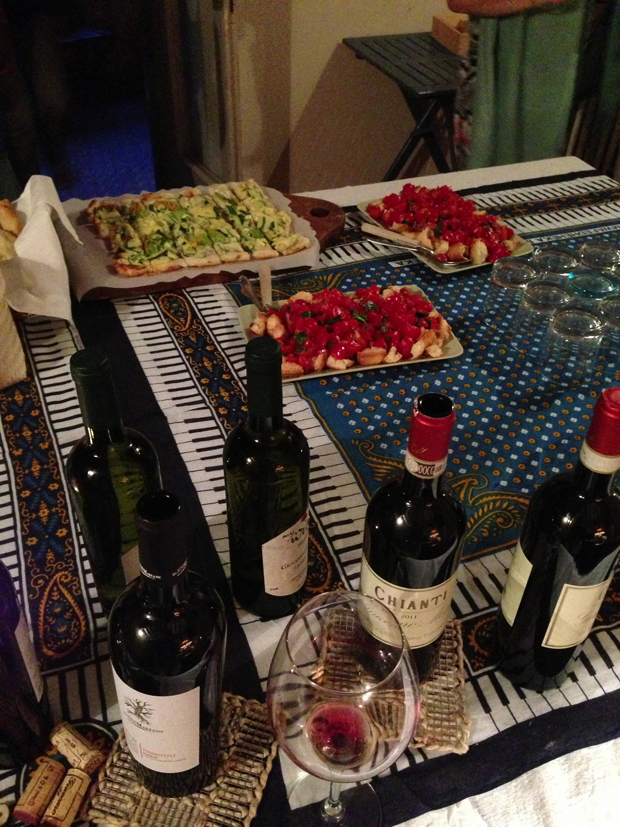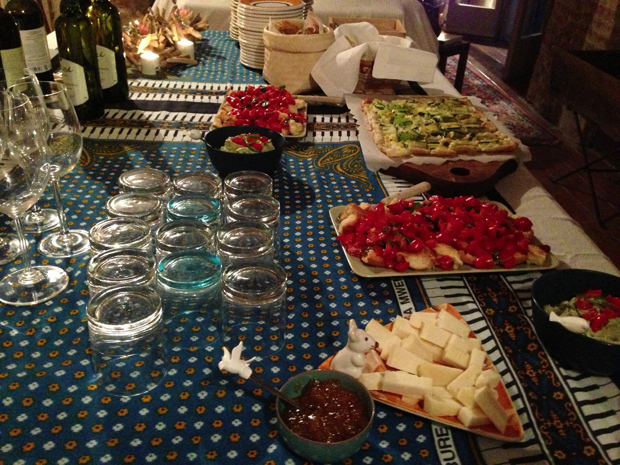 I had a very heartwarming talk with Linnea who wanted to write a book about the concept of time and about how we are spending it. This trip was all her idea. As much as I wanted to tell you more about it, I couldn't because she wanted to write the book first. I'm sure you would love to read that book too.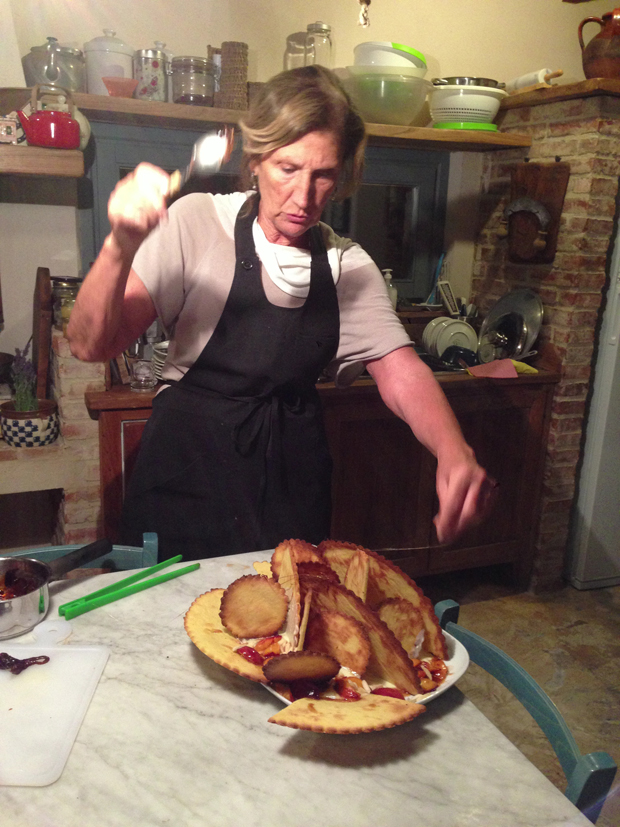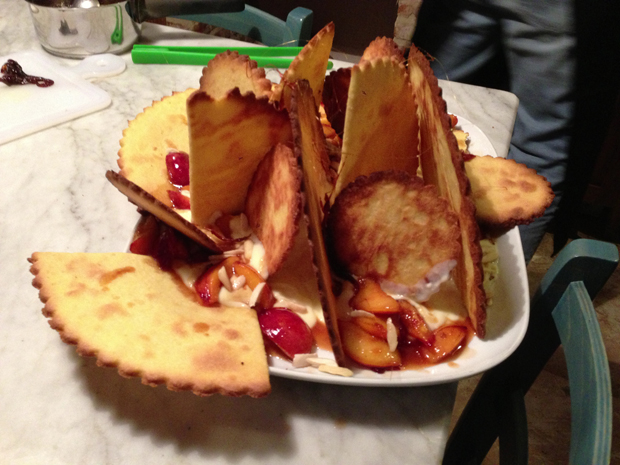 The next day, we were back in Il Fontanaro to learn more about the farm and learn how to make our own pasta through Alina's Slow Cooking School. They produce almost everything on their own here. They produce their own olive oil, their own wine, their own honey and they even plant their own organic vegetables.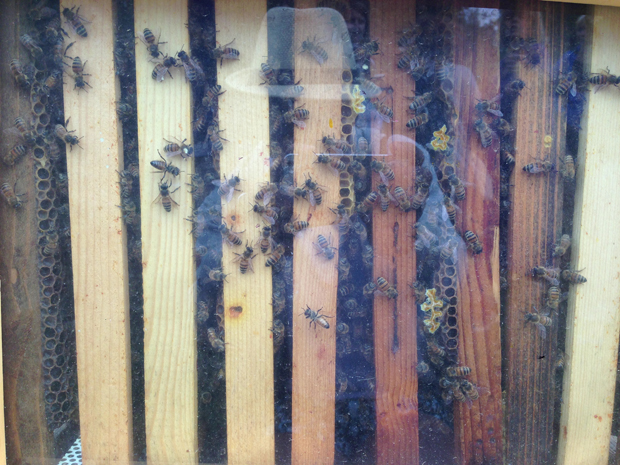 As we toured around their farm, Alina's mom advised us to "buy the crystallized honey because the liquified honey lost its vitamins. But people love the liquid honey because they are lazy so they make them. "
When we checked out their olive oil production area, Alina gave us a tip on how to choose your olive oil: "A good olive oil must be produced and bottled from the same place. There should be green European leaves in the bottle which mean its organic and certified. Look at the label of this fake olive oil, there's nothing Italian inside. Like Dolce and Gabbana."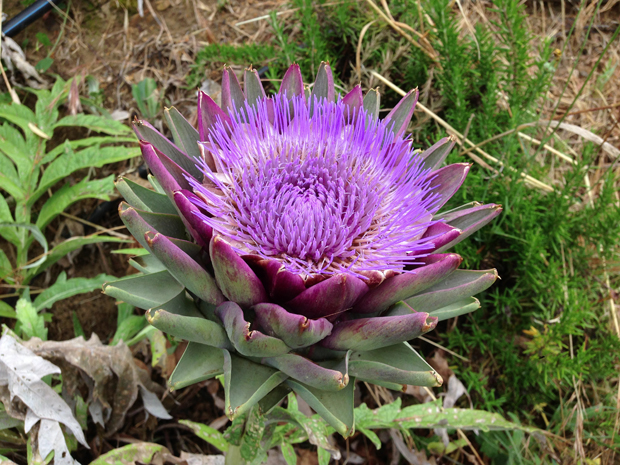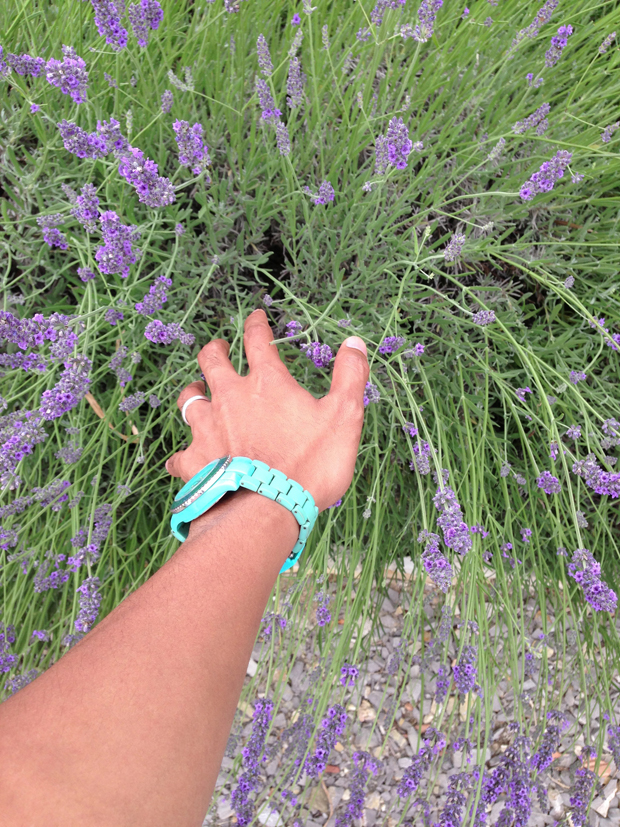 "Put it (olive oil) in a dark bottle and store in a cold place. Not near your stove," she also said. I made a note because I always do this. I don't know anything in this world.
"Be very snobbish, like me." she told me. She meant about buying olive oil.
"We don't take medicines here. We take medicine from nature. When I have a stomachache I drink a spoon of olive oil," said Alina while she was teaching us how to make pasta. In the cooking class, we joined this German couple who were staying in Il Fontanaro for a week to de-stress and get away from their very demanding jobs in the southwest of Germany.
Here we all were, enjoying the feeling of pressing dough and making pasta as if this was the most important thing in the world. Well at that moment it was because we were preparing the fresh pasta for our lunch.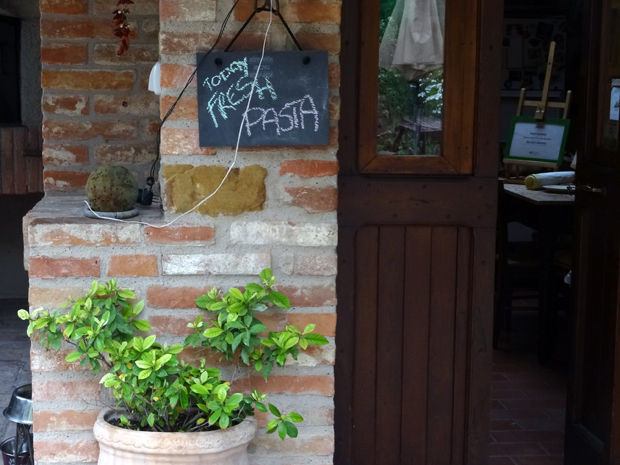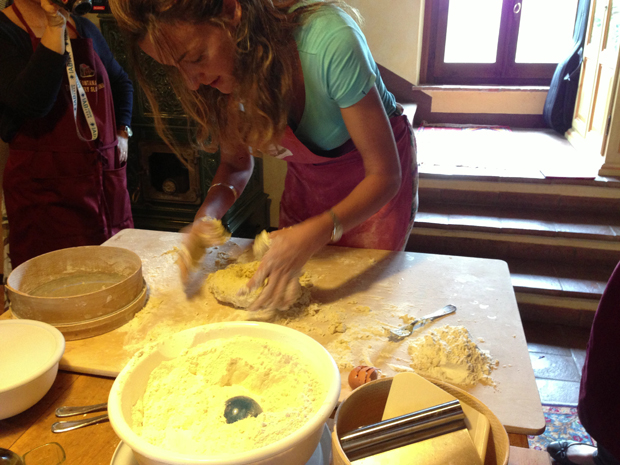 The kitchen smelled rich of tomato sauce, beef and spices as Alina and her mom argued about the finer points of using fresh tomatoes over canned tomatoes for the ragu. Alina was fine with canned tomato sauce but her mom wasn't. Meanwhile, Alina disapproved of using a machine to press and cut the pasta but her mom was fine with it.
"It's not natural!" Alina said. "It's better with hands." she continued, as she prepared the ragu sauce for the pasta.
"Ragu is made with beef and pork. Never with chicken. Pasta with chicken is for bad Americans. " she said matter-of-factly. Note: I cook pasta with chicken sometimes 😀
I laughed as I watched her cook. "Put salt before the tomato sauce because it keeps the meat juicy. " I nodded as I took down notes and learned.
And we ate. And we drank. And we enjoyed life. As you do.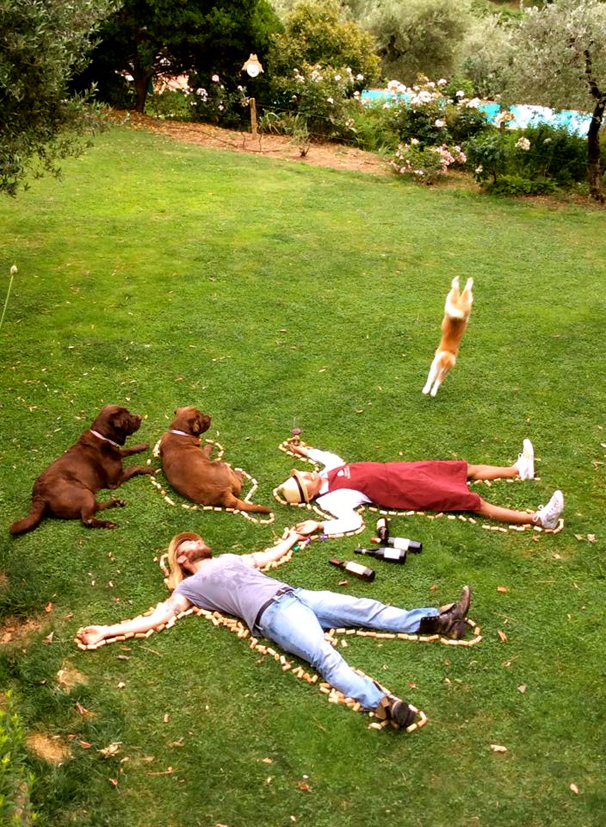 Alina was such a great host. She showed us around her village and even took us to her favorite restaurant where we ate some more and we drank some more.
This is the magic of travel. And this is why I love it. It changes your perspective on things and you pick up pieces of yourself along the way.
My days in Umbria have a huge impact on how I approach my life now even if it was such a short time. But sometimes all you need is one second for change to happen.
I want to do things the slow life way. I'm very picky with the food I eat and the olive oil I buy. As much as possible I avoid processed food. I am spending more time out in the nature. I live life to the fullest and bask in the company of the people I love.
I'm learning how to take it easy and enjoying the NOW.
I am a changed man.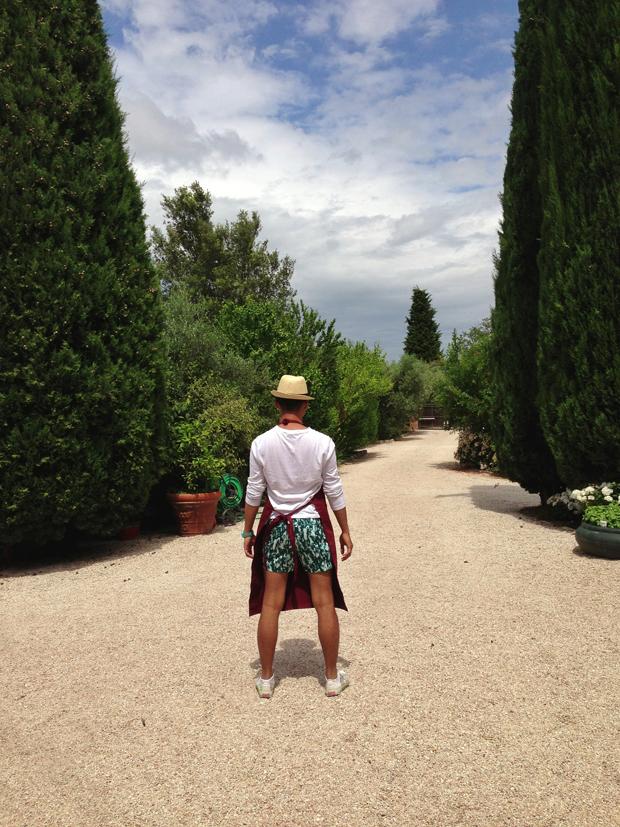 This is part of the This is your time. blog trip. All stories, photos and opinions are my own.