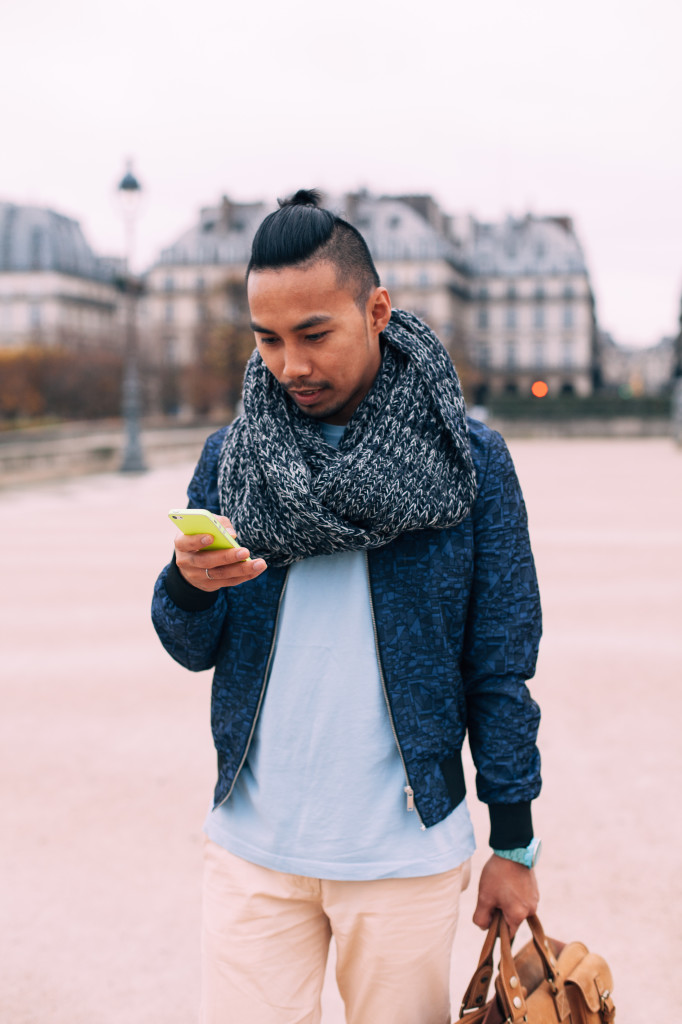 I have been very ashamed to admit that I have been learning German for 5 years and I'm still not that good.
You know why? My vocabulary just wasn't growing. And my speaking skills was stuck to basic level.
Now that I'm doing this 3-month German language challenge, I realized that I need to take a different approach to fast-track my learning. What am I doing differently this time? For the first time, I am doing one-on-one German lessons with a professional teacher via italki. That and I needed something else to complement our lessons.
I needed a way to memorize and remember more German words. That was when I thought a flashcard would be in handy!
So I told Anja, my German teacher, that it would be cool to have a flashcard app so I can learn German anywhere.
I Googled and eventually found what I wanted and needed: Flashcards+ app.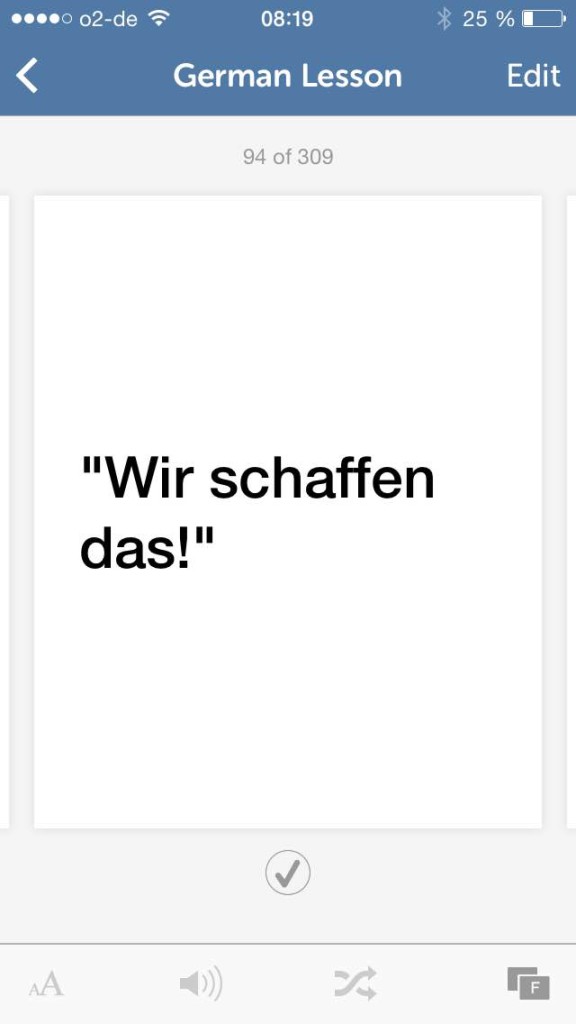 I am so in love with its simple and beautiful user interface. It's basically a flashcard in your smartphone. You input the word you want to guess on top and you type the answer at the bottom.
It's so addictive I am inputting words even during our German lessons.
The features that I love:
1. You can shuffle the words
2. It has audio capabilities (although I don't use this often)
3. You can mark the words you've memorized as "Learned" so they won't appear anymore.
4. You can create separate decks for different lessons. For instance, you can create separate decks for verbs, nouns and expressions.
5. You can back up your decks so you can access them from any of your iOs devices.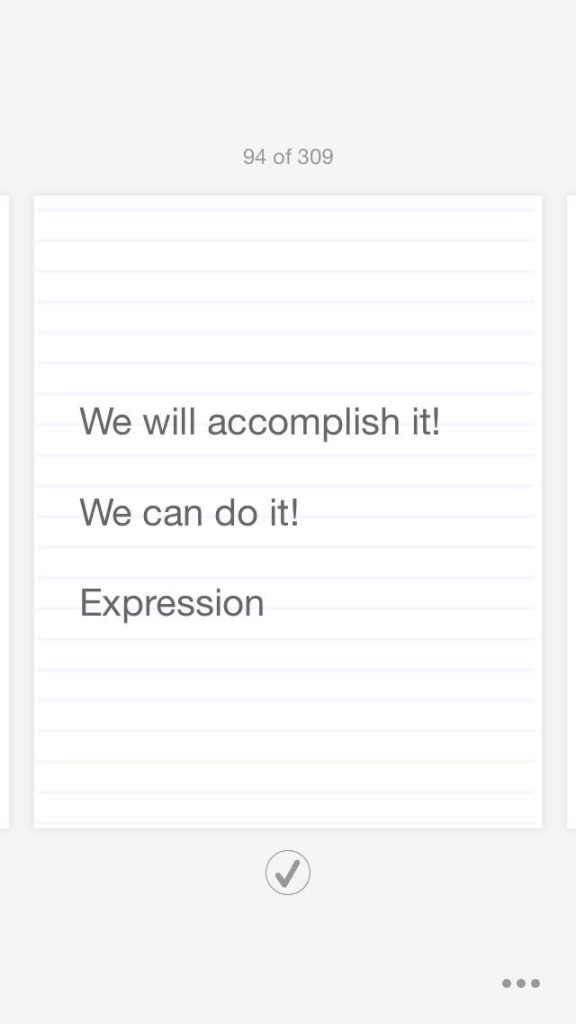 The great thing about this is that I can also track how many words I've learned as I progress. So I can actually officially say I learned 5,000 new words.
I use it while riding trains, waiting at airports or whenever I feel the urge.
And the best part? It's free! Yay internet.
What other apps are you using to learn a language?
All of me,
DJ