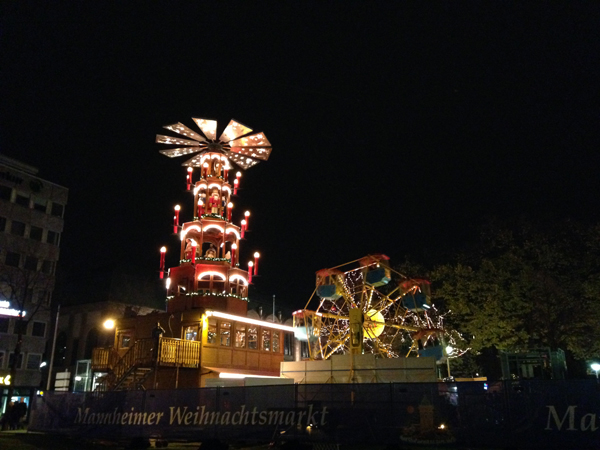 You know those times when you're like "breakfast in Barcelona, late lunch in Paris and dinner in Stockholm"? I've had a number of those. Just recently I had brunch in Baden-baden, dinner in Mannheim and midnight snacks in Cologne. Not as fabulous as the first example, but you get the point.
This explains why we ended up in Mannheim. Well, kind of indirectly. The real reason why we ended up in Mannheim was because we had to catch our Mein Fern Bus to Cologne (German trains are a bitch and I will avoid paying 200 euros for a 3 hour train ride if I can so Mein Fern Bus it was. With free wifi! Take that Deutsche Bahn!).
We had a few hours to kill so we decided to burn our time at the Mannheim Christmas Market which was a mere five-minute walk from the Mannheim Hauptbahnhof (Mannheim Central Train Station in English).
It was our first time in the city but we didn't really want to go around for a few hours so this was a perfect plan as it fits with my goal to see as many German Christmas markets as I can.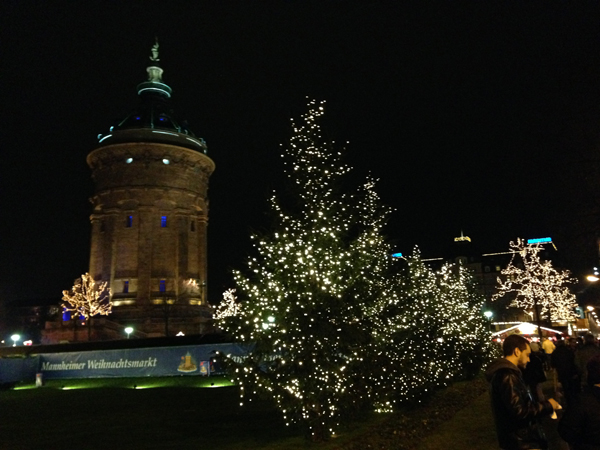 The Christmas Market is located by the Water Tower (Wasserturm auf Deutsch), surrounded by an expansive Art Nouveau garden. What I didn't like about the location though is that it is by the highway. So you kind of hear cars and trams passing by. It kind of ruins the mood for me to be honest. And it can be dangerous when you've drunk too much gluhwein methinks. All the Germans tells me I will get drunk if I down 3 glasses of it. I usually just have one and it, in fact, gives me a nice buzz already. 😀
Christmas Pyramid
What I loved about this Christmas Market was that they have this really cute Christmas Pyramid (Weihnachtspyramide auf Deutsch) which is a very popular Christmas decoration in Germany. It's actually kind of a carousel with several levels and each level has a motif. It spins around and the lights changes colors too. To be fair, you can probably see this in most Christmas Markets.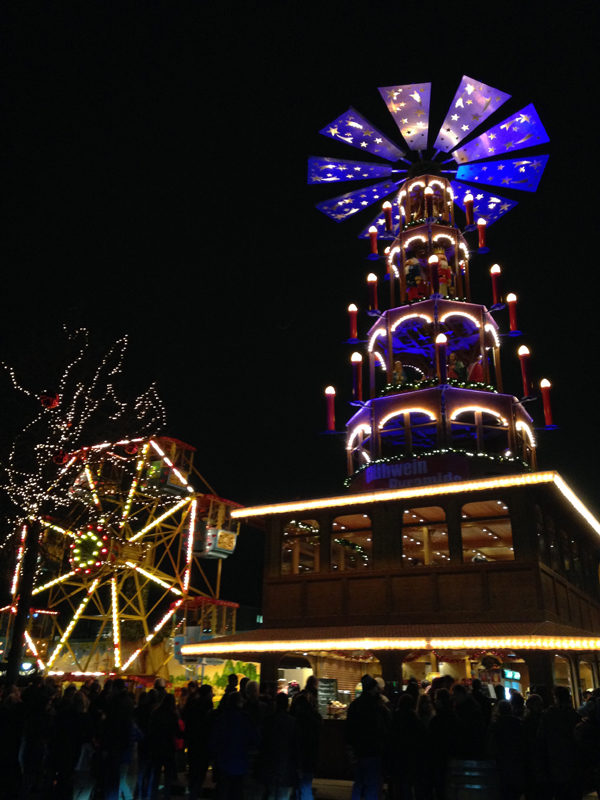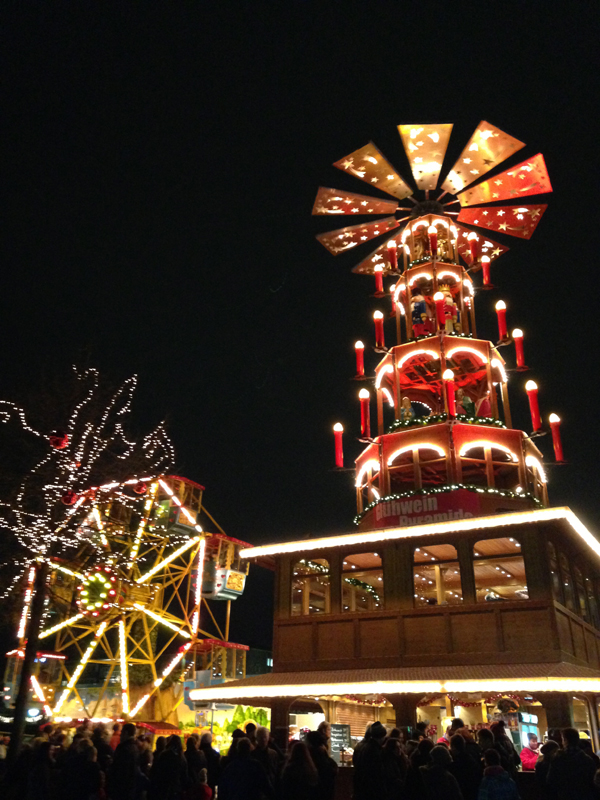 Where dafuq is the snow?
One thing that I think is lacking in this picture of Christmas Markets is SNOW. Like seriously, it's a weird winter. It's so sunny and it has never snowed yet. I want my Christmas markets with snow!
I obviously won't bombard you with typical pictures of German sausages and gluhwein because I'm sure you've seen loads of them by now. If not, you can check out my Baden-baden Christmas Market post for reference.
And here are some more pictures from Mannheim. I'm sorry it's not that great because I was busy going around and actually forgot to take a lot of pictures.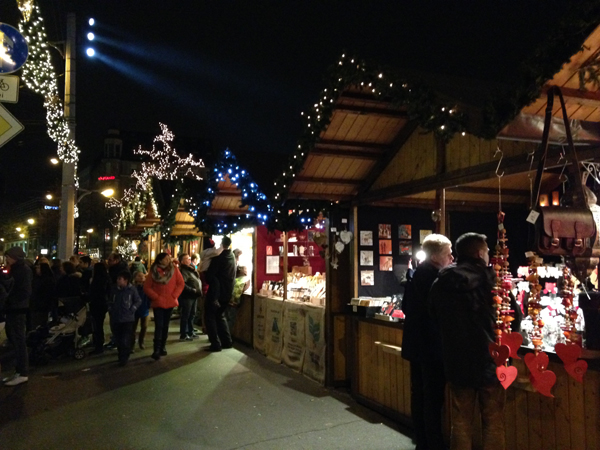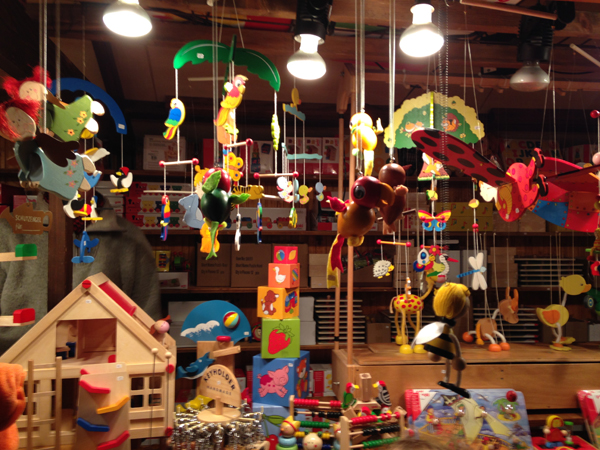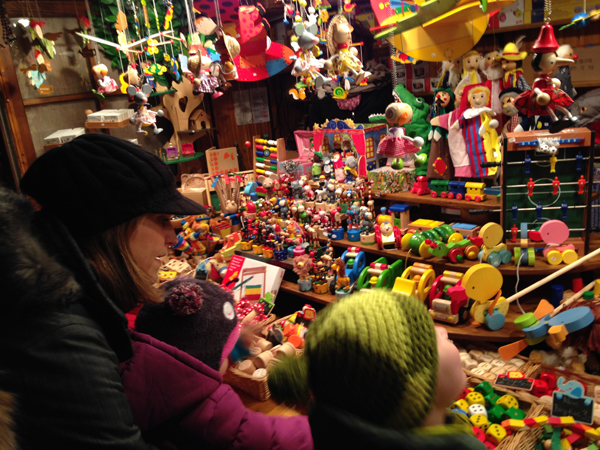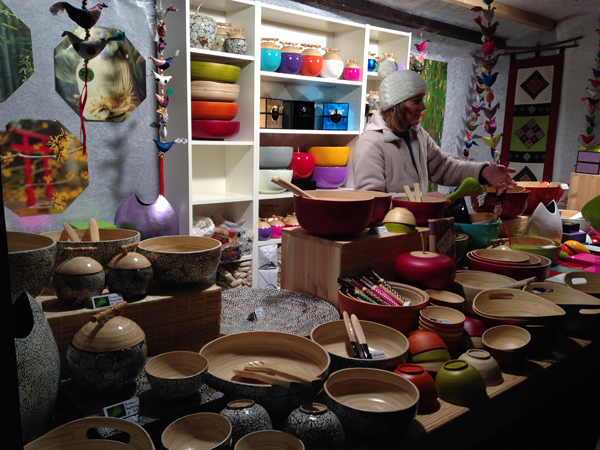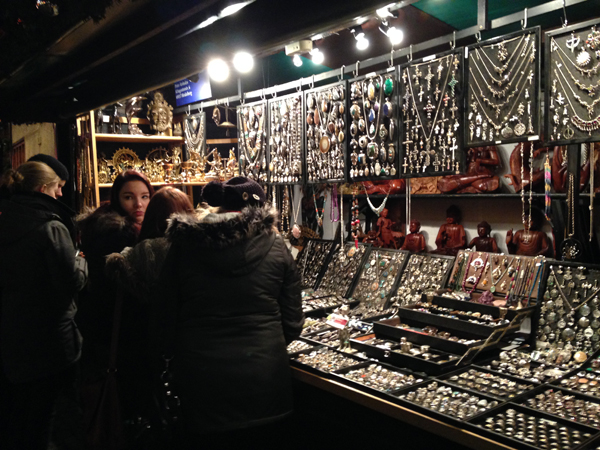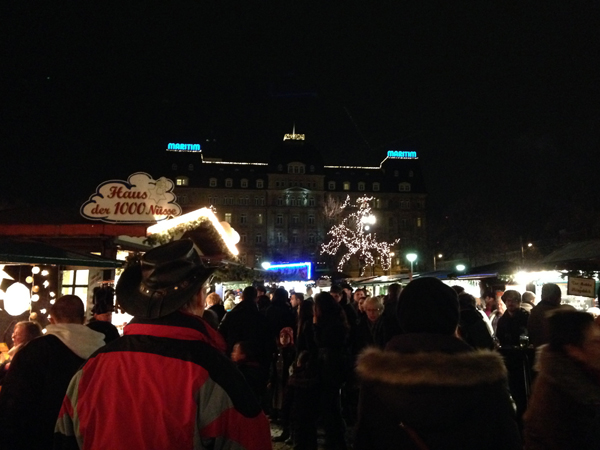 Know Before You Go
Dates: November 27 – December 23, 2013
Opening Times: 11AM to 9PM daily
How to get there: You can take the bus like Mein Fern Bus or German train, whichever suits you better.
Have you been to a German Christmas Market? Which one was your favorite?
*