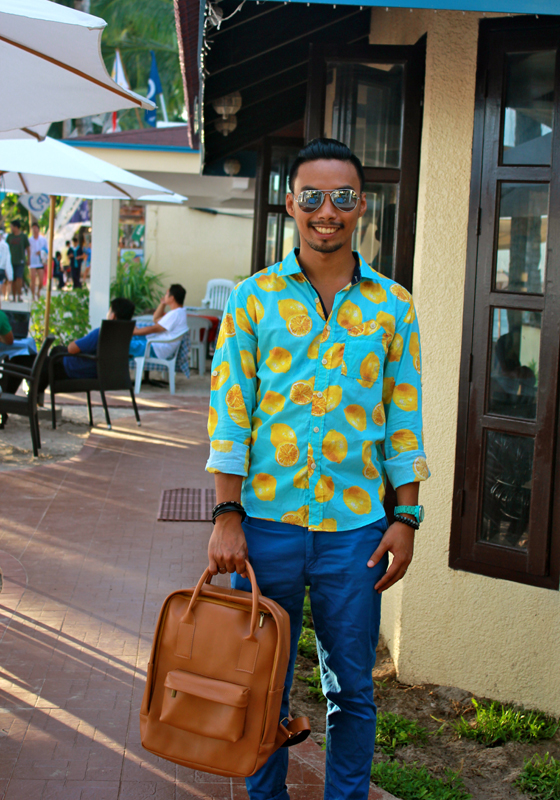 I love leather bags. No – scratch that – I am OBSESSED with leather bags. I own a perfect leather weekender. And now I have the perfect leather travel backpack from Happy Cow.
Actually I have been using this leather bag the whole summer in the Philippines and all over Europe and I am in love with it. It is my favorite travel day bag and here's why.
It's very stylish
Well obviously this is the number one consideration for me. I need something practical, useful and beautiful at the same time. Because yes that's possible.
I love the design of this Happy Cow backpack. It's very chic, clean and minimalist. It has a very Scandinavian aesthetic to it and you can give me anything Scandinavian any day.
I love the that you can use it as a backpack or hold it as a bag with the handle on the top. This is possibly my most favorite feature. Inside is a hidden compartment to put your most important stuff.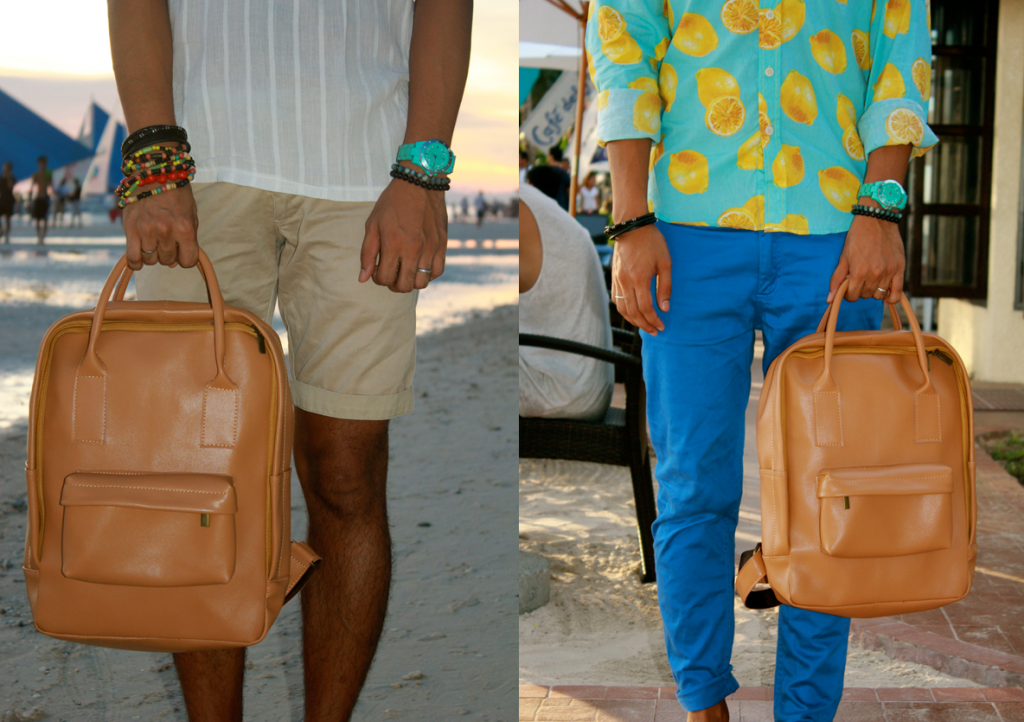 It's a conversation starter
Because it's beautiful, a lot of strangers are not shy to ask me where I got this bag from. I always give them this certain "yeah it's beautiful right?" smile and say "Happy Cow".
From there, the conversation leads to something else and next thing you know, you have a new friend.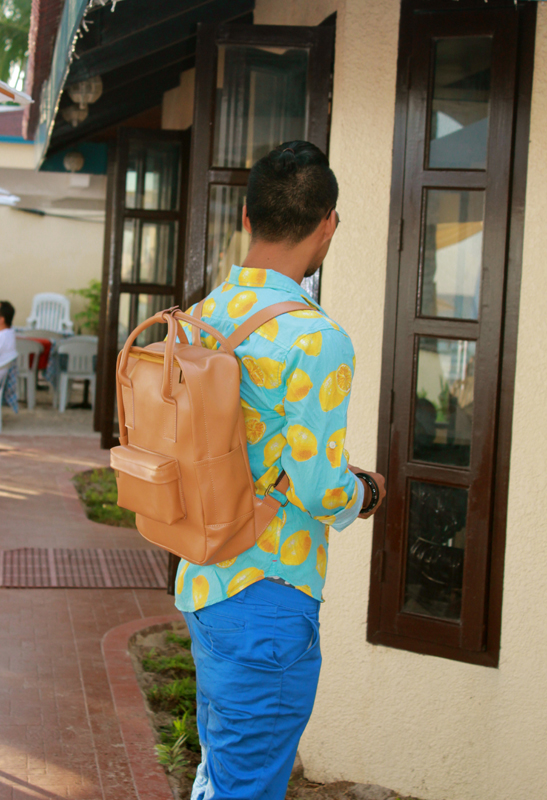 It's versatile
I love how I can use it as a day travel backpack when I go around cities. Inside, it can accommodate the essentials while I travel: a book, a map, my iPhone, a hat, a water bottle and scarves now that it's winter.
I can also use it as a laptop bag and put notebooks and important documents. It also has two side pockets perfect for putting water bottles or drinks.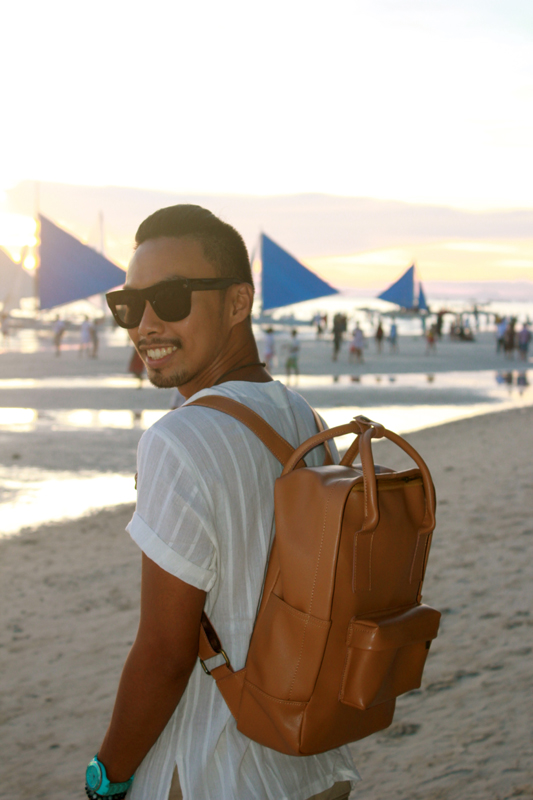 It's earth-friendly, handmade and durable
One of the main reasons why I love this bag is that it's made from recycled leather. This means that it's not just sustainable but also cruelty-free as the company is not contributing to demand for more leather. I do appreciate and always support companies that look after their customers and the planet at the same time.
And the bag is handmade. You can see the great craftsmanship and attention to detail in making this bag.
I also know it's durable because I have been using it a lot for the past 3 months, sometimes carrying as much as 5 kilos of stuff, and it still didn't snap or break.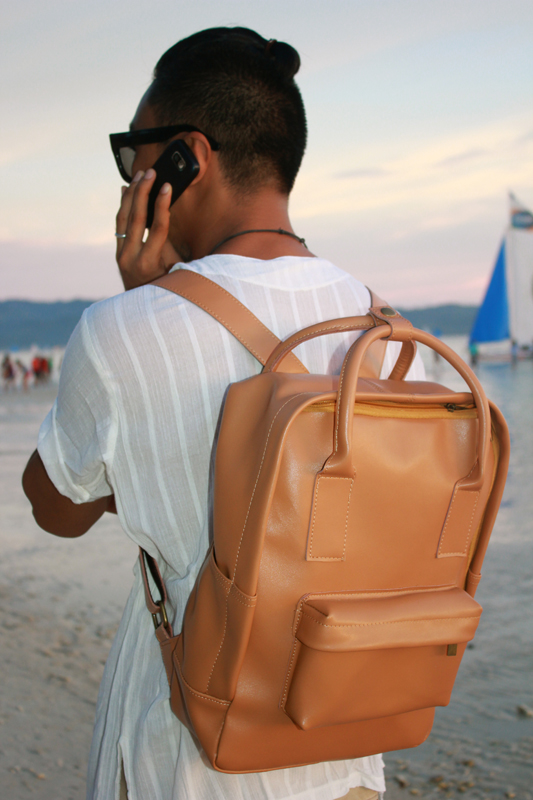 It's super affordable
This bag currently retails at $86. For a leather bag, it's not so bad right? And their other stuff are not that expensive too. Free shipping all over the world when you order a certain amount. The color I have is not available now but they have other colors. The brown leather backpack is so soft. I have their travel wallet and it's the same material.
It makes me genuinely happy
You know a product has succeeded when people are happy every time they use it. And with this backpack, I am always happy when I carry it with me on my travels or I use it for normal day-to-day activities. It just makes me feel good.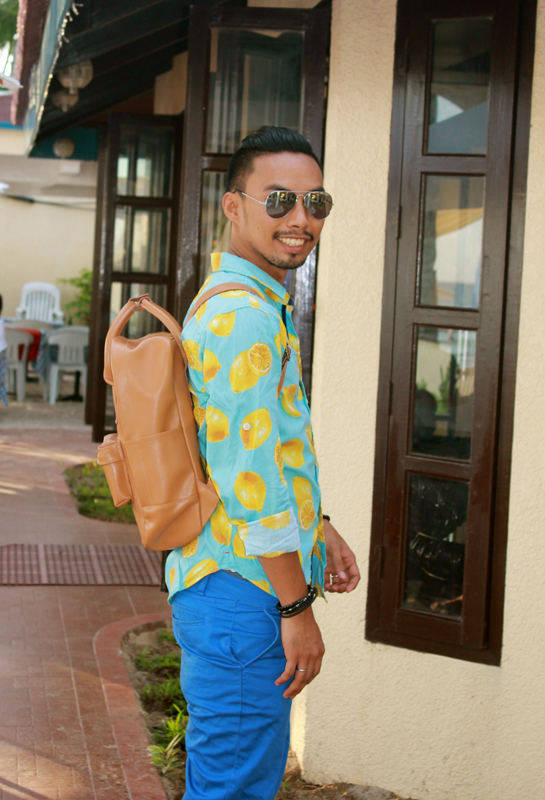 Happy Cow with happy me in Europe
Happy Cow is famous for its leather hip bags like this one called "Fiona bags" because it was worn by Gabrielle Anwar's character, Fiona, on the popular TV show Burn Notice. It's their bestseller. They also have other interesting pieces. I also own one of their Smart leather wallets. It can hold my passport, iPhone, cards, ATMs and some cash. Plus the leather is so soft.
Final words: I love it!
What do you think? Have you found your favorite bag yet?
Note: The bag and wallet were provided by Happy Cow as a sample for review. I have been using them for over 3 months now before I wrote this review. All photos and thoughts expressed in this review are my own.