Learn how to apply for a tourist Schengen visa at the German embassy in Manila for Philippine passport holders. It includes a comprehensive and detailed post about Schengen visa requirements and everything you need to submit to get your visa approved.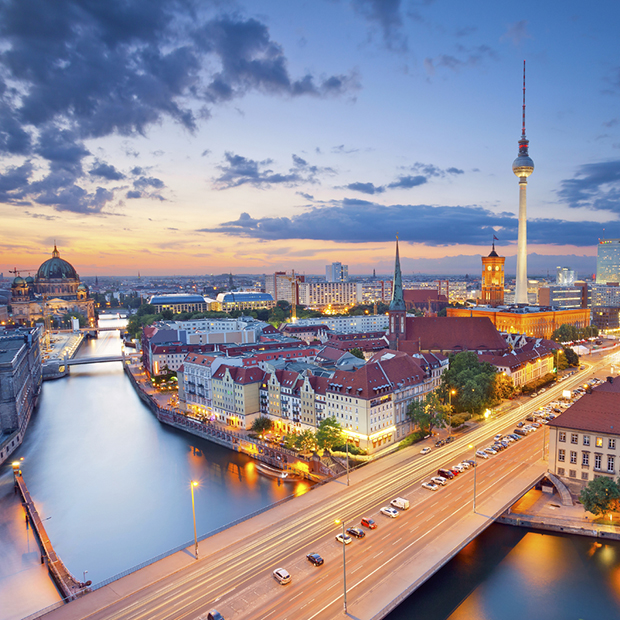 Last updated: September 29, 2017
This is Part 1 of How to Plan a Euro Trip series which covers the essential details on how to apply for the seemingly elusive and dreaded Schengen visa and get it in 7 days. This article answers the following questions:
What is a Schengen visa?
What are the types of Schengen visa?
When can I apply?
Which embassy is easy on the visa?
Where can I apply?
How can I apply for a Schengen visa at the German Embassy?
What are the Schengen visa application requirements?
What is a flight reservation or flight itinerary?
How much is the Schengen visa processing fee?
What should I wear to the interview?
How is the interview like?
Are the interviewers really scary?
How long does it take for the Schengen visa to be released?
What if I get denied? What can I do next?
Please note that this is based from my own experience applying for a 3-month Schengen visa in the German Embassy in Manila. Schengen visa application is pretty standard so you can learn a thing or two here if you're applying for one soon.
Are you applying for a Schengen visa in another embassy? Check these other articles:
How to apply for a Schengen visa at the French Embassy and get it in 5 days
How to apply for a Schengen visa at the Dutch Embassy and get it in 2 weeks
IMPORTANT REMINDER: As much as I want to help all of you, please remember that I am NOT an embassy. Please don't comment, email or message me on Facebook asking if your visa application will be approved. I DON'T KNOW. I would approve all visa applications if I work at an embassy because I want all of you to travel!

So let's talk.
Have you been dreaming of going to Europe? Have you saved for it, started planning your itinerary and can't wait to fly to your dream European city and experience the trip of a lifetime? You're about to make your dream a reality (that's very exciting!) but first, you have to nail that Schengen visa application.
What is a Schengen Visa?
The Schengen visa is a 90-day tourist visa for Schengen zone countries that include Austria, Belgium, Denmark, Estonia, Finland, France, Germany, Greece, Hungary, Iceland, Italy, Latvia, Lithuania, Luxembourg, Malta, Netherlands, Norway, Poland, Portugal, Slovakia, Slovenia, Spain, Sweden and Switzerland.
For citizens of unfortunate countries, like the Philippines, we are required to apply for a Schengen visa for short stays in the Schengen zone. But even after you've fulfilled all the requirements, you might still not be granted a visa.
With a Schengen visa, we are allowed entry into the zone up to 90 days within a 180 day period. These days don't need to be consecutive. This means that you can leave the zone to go to other neighboring countries and then come back again and the counting continues. The total is cumulative. Once Day 181 hits, the count resets itself.
If you're from another country, you can find the specific rules regarding your country at this European Commission website.
If you're going to study or work in Europe or getting married to a European, you can't apply for a Schengen visa. Let me repeat it: It's just for short stays up to 90 days. Please check the relevant embassy for more information on the type of visa and requirements.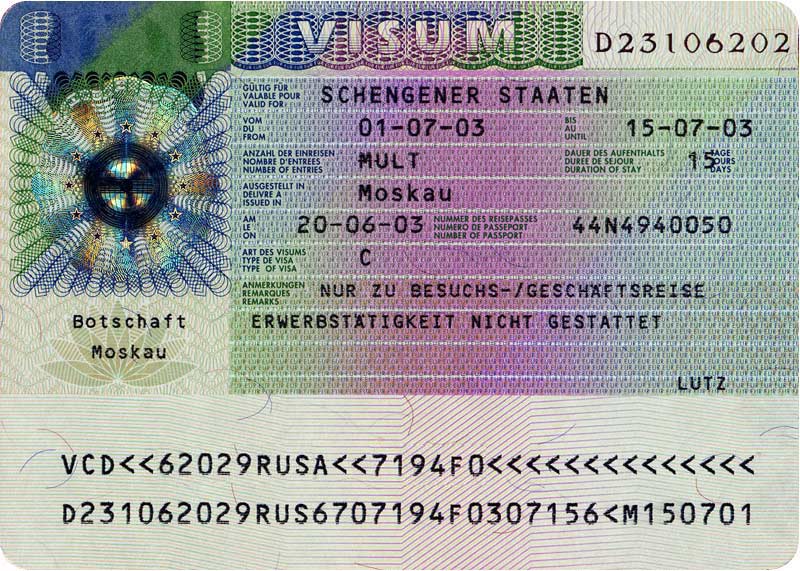 What are the types of Schengen visa?
There is only one type of Schengen visa which is – tada! – Schengen visa but there are different reasons for applying for one which determines the requirements you need to submit. Some of the common reasons for applying for a Schengen visa are: tourism, business, visiting family and/or friends, attending a fair or participation in a language course lasting no longer than 3 months.
When can I apply?
You can apply as early as 3 months before your expected departure date. For example: if you want to fly to Europe on June 30, you can apply as early as March 30. If you are super sure that you are going, I suggest you apply the earliest possible time because (1) there are many people who are applying for visas and you might not get your desired interview appointment date and (2) you can then book a cheaper roundtrip flight once your visa is approved versus applying last minute and, consequently, booking your flight last minute which makes it astronomically expensive.
Which embassy is easy on the visa?
According to this statistics published in The Economist, 1 in 17 applications to visit the Schengen area is rejected. But not all destinations are equal. In 2010 Belgium turned away almost one-fifth of applications for transit and short-stay visas, whereas Finland rejected only 1.3%. In 2010 Poland issued 7% of all Schengen visas, but as many as one-fifth of long-stay ones. France gave out 2.2 million visas, the most of any Schengen country, but many had only limited territorial validity. So I guess the answer to the question is French embassy.
Where can I apply?
You can apply to the embassies of any of the 26 countries listed above. If you're visiting more than one country, you need to apply to the country where you will spend your time most. Or you can also apply to the country that you're entering first. Some people apply to embassies which they have heard were more lenient. However, the requirements for the visa application remain almost the same, regardless of the embassy you choose. The application process might be slightly different but the requirements are pretty standard across all embassies.
I filed my visa application in the German Embassy in Manila because I will be mostly in Germany and I am visiting my friends there.
How do I apply for a Schengen visa at the German Embassy?
For application at the German Embassy in Manila, you must follow their new online Visa Appointment System. Just click continue under the Visa section and then click Schengen Visa so you can get the link for the online application form. Here is the link for the online application form.
Important tips:
1. A printout of the form is only possible if all the required mandatory fields have been completed. So make sure you fill out the form as much as possible.
2. Make sure you print it and bring it for your visa interview. This is a very important document. The most important part for the data processing is definitely the last page with the barcode.
3. Book early special during peak season between March and August! Schengen visa applications may be submitted three months before departure date. For example, if you're planning to fly to Europe on July 1 , you can already apply for a Schengen visa as early as April 1. And since it's peak season, you should already fill out the online application form so you can set a date for your visa interview as early as January or February to make sure you get the schedule you wanted.
4. Each applicant – including children – needs their own appointment.
You don't want to do it online? Bring your passport and another I.D. (for the security guards) and head over to the German Embassy to set an appointment. But usually they have limited slots and the dates available are usually super late already. So it is better to do it online. Their address is:
25/F Tower 2 RCBC Plaza
6819 Ayala Avenue, 1200 Makati City
Metro Manila, Philippines
Pause. Picture yourself here: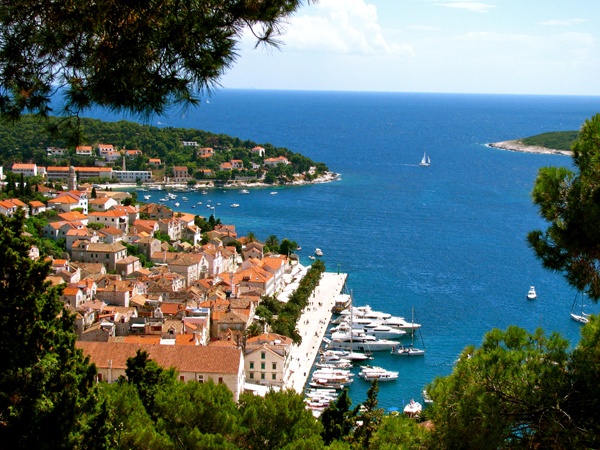 What are the requirements for a Schengen visa?
1. Your Identity
a. Passport, which must be valid for at least another 3 months upon the conclusion of the travel it must contain two empty pages, and one Xerox copy of the passport, and  further valid/invalid passports.
b. Two current biometric passport pictures, face recorded frontally, light background, to be submitted during the interview. Check this for the photograph specifications.
2. Application Form
a. One fully completed application form signed by your own hand.
b. One Security Questionnaire declaration signed by your own hand.
If you set your appointment through the Call Center, you don't need to fill out the application form because you already did this through the phone. When you go to the embassy at your appointment time, the receptionist will give you your printed application form with all your info and you just have to check if all the info are correct and sign it. You then get a copy of the Security Questionnaire to fill out and sign. It's free. You can also download it in advance here.
3. Purpose of travel
a. For those visiting for tourism, you need to submit your itinerary and reservation of a roundtrip ticket and confirmation of hotel/guest house that the accommodation has already been paid for.
Flight reservation: Note that the embassy DOESN'T NEED an actual flight booking, they just need details of your flights which you can show though a flight reservation. Read my detailed guide on how to book a flight reservation ASAP without leaving your house.
Hotel confirmation/reservation: You don't need to pay for the full price of the hotel/hostel but you need to reserve them. You can book it online via Booking.com, Hostelworld or a travel agency can easily prepare your hotel reservation.
b. For those visiting family and/or friends (which is what I applied for), you need to submit proof of relationship, reservation of a roundtrip ticket and informal invitation by the host (if no Formal Obligation is submitted – see next requirement).
For the proof of relationship, you can use birth or marriage certificates, written correspondence between you and your sponsor, proof of telephone connections and other evidence of relationship between you and your sponsor.
I submitted an invitation letter even though I have a Formal Obligation. I printed email conversations and our flight bookings when we traveled together in Europe which shows that I really know this person.I also submitted a copy of my friend's passport and Philippine stamps when he visited me in the Philippines. The interviewer even asked for photos but I thought you can't show photos as evidence but apparently you can. So bring those photo albums!
The informal invitation is just a letter written and signed by your host/sponsor. There's no specific format for this but I think it should state that he/she is inviting you, how you know each other, how long you are visiting and where you will be staying (their address).
4. Financial Capability
Regardless if you're visiting for tourism or visiting family/friends, you can prove your financial capability by submitting any of the three:
a. submit xerox copies of your credit cards (no debit cards) and account statements for the previous six months or
b. statements of your bank account(s) for the previous six months, with a confirmation by the bank or
c. if you know a friend or have a family in Europe, then you can ask them to get you a Formal Obligation (or Verpflichtungserklärung in German). You have to know the person as they have to go to the city hall to get this paper for you and then they have to send the original copy to you which you will submit in the embassy. I did this for my application. Effort right? Are you still with me?
Do I still need proof of income if the one who invites me will shoulder all my expenses during my stay in their country?
No. The Formal Obligation covers this.
How much money should I have in my bank?
You must have at least 45 euros per day for your trip if you're applying through the German Embassy. Other embassies have different monetary requirement.
Check the updated requirements here and here.
5. Travel Insurance
Valid travel health insurance for the full duration of stay for which the visa is applied for, with a minimum coverage sum of 30,000 Euros valid for all Schengen countries. There's a list of accredited travel insurance companies in each embassy so check their website. But you can also buy insurance online.
I have been using Care Concept insurance for the last 5 years. It's an affordable German travel insurance you can easily buy online within 5 minutes and you will receive your insurance documents via email. A 30-day Care Discover travel insurance would cost you only 45 euros. It fits the requirements of the embassies perfectly. The best part? You can get REFUNDED FULLY if your visa get denied. Most travel insurance companies don't do this. Don't forget to include the liability and accident insurance when filling up the form. Your other option is buying your travel insurance online easily via World Nomads, trusted by Lonely Planet and Hostelworld.
6. Proof that you will not run away and stay illegally in Europe
a. if you are employed: income tax return, certificate of employment (including name, complete address and telephone number of your employer with area code, details regarding your position or professional designation, income, duration of the working relationship, approved leave of absence signed by the employer)  OR
b. if you run your own company: proof of registration and commercial activity of the company in the Philippines (if self-employed: e.g. income tax returns, bank certificates, documents of the company accounts or other,  OR
c. if you are a student: School certificate (for pupils), University certificate: proof of enrollment (for students), if applicable a written exemption from studies by school or university,
d. if applicable, proof of real estate property.
If you are unemployed and would go back to work right after your trip, you can also show your Job Offer if you have one. Save your sanity and make sure you submit any of these documents that prove that you will come back to the Philippines. The people working in embassies are paranoid androids and they would deny you outright if you don't submit a complete application. Heck, they wouldn't even accept your application if its incomplete in the German embassy. Just please make sure you have all these documents before applying. Don't even try if you are missing one. Don't give them any chance to shatter your dreams!
God knows I die a little every time I hear of someone who just truly wants to travel to Europe or anywhere gets denied a visa.
And if you have intentions to stay illegally anywhere, please don't! You're killing yourself and the dreams of many people by doing this. Do you know what it's like to be an illegal immigrant? It's not fun that's for sure. And you get jobs like cleaning toilets and mopping floors. Like in the dark. When no one can see you. Coz you don't exist. So don't. OK?
Lots of stuff to prepare right? Don't get frustrated, imagine being here: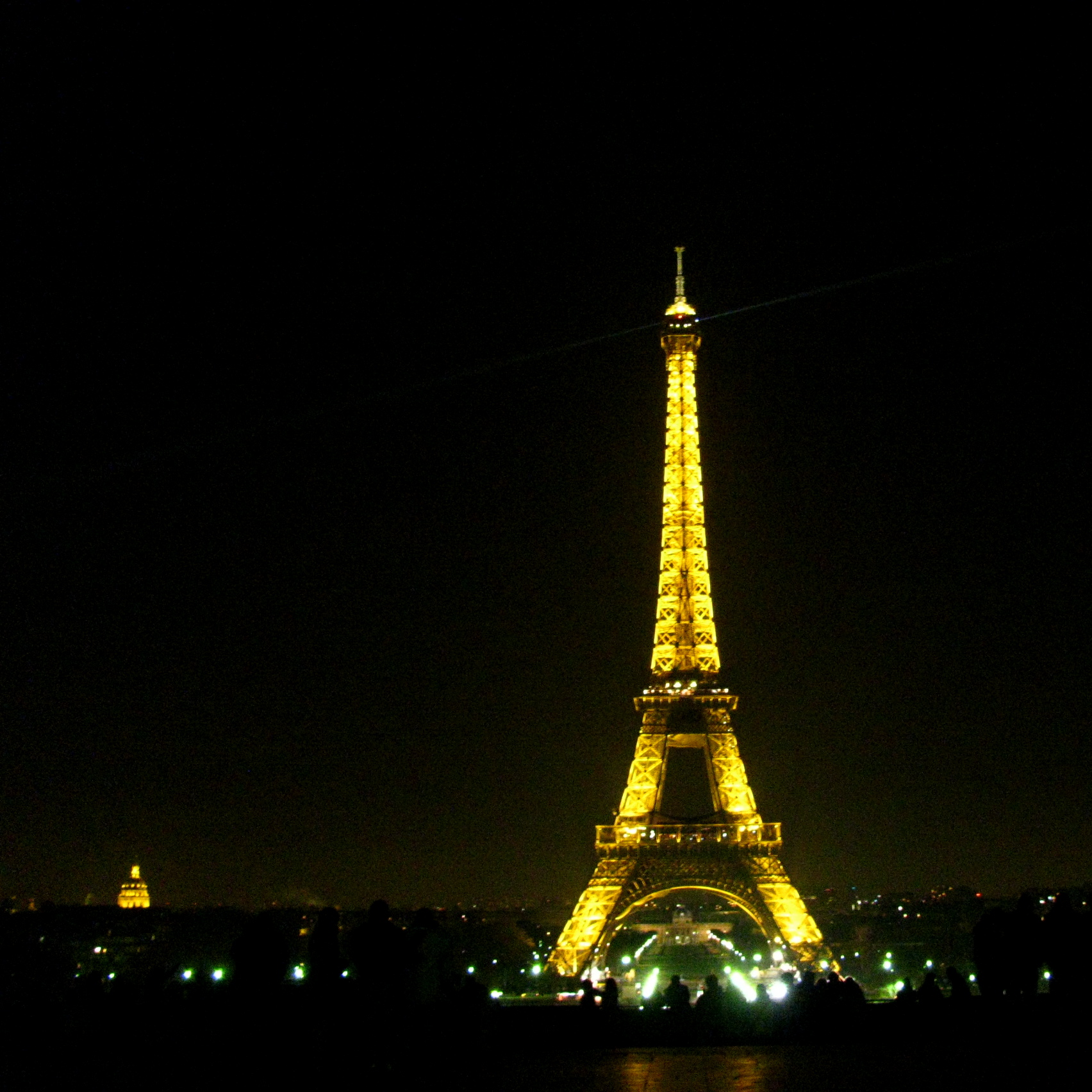 How much is the Schengen visa processing fee?
The visa processing fee is 60 euros and you pay in pesos depending on the day's exchange rate. I paid Php 3,350. The Call Center normally advises you how much to prepare. Please try to bring the exact amount because the interviewer will eat you alive if you don't.
What should I wear to the interview?
Most people probably don't think of this but you should consider how you look when you go to the embassy for your interview. Please wear decent clothes and look respectable. Wear shoes and not slippers! For sure the interviewer is already judging you by how you look. So don't give him/her the chance to think you're someone who will stay illegally in Europe to clean toilets for a living. Look your best. Look your most fabulous.
How is the interview like?
The interviewer can ask you any question about your trip and your documents so be ready to answer him/her. Just relax and smile and say "Good morning!" when you get to the window. Don't show her you're nervous because you shouldn't be. You're great. You're amazing and you want to go to Europe for an epic vacation. You're not planning to stay illegally in Europe to mop floors – in the dark! – for a living, right? Right. So relax.
After the interview, they will ask for the visa application fee and your passport and give you a receipt.
Are the interviewers really scary?
Not really. They're just humans who have a boring, repetitive job of interviewing people to check if you're planning to stay illegally in Europe. So if you will talk to one who looks bored and can't be bothered, just smile and be polite and answer the questions confidently. I find the Filipinos who are stationed by the interview windows in German Embassy a bit unfriendly and clueless (?). They don't smile and they look mean and bored. And when I ask them valid questions which I couldn't find in their website, they answer with a shrug and told me to check the website. BUT I CAN'T FIND IT IN THE WEBSITE that's why I'm asking! Ugh. Never mind. Obviously I'm not a fan of front desk employees who give you the look like you owe them your life for being there.
How long does it take for the Schengen visa to be released?
It's pretty fast these days. In the German Embassy, you will receive your Schengen visa in 7 days. They will send it through courier to your address. I paid the courier 160 pesos. I think you can pick it up at the embassy after 7 days too but you'll have to talk to them how to do this. If you're denied, they will send you passport back through courier too.
What if I get denied? What can I do next?
If you're denied, you can file an appeal. The embassy is required by law to give you a valid reason for denying you and they are also required by law to give you an advice regarding the legal remedy on what you should do to get approved. But there's no guarantee that you will get approved. They will check your application again including your appeal papers and this can take at least one month.
The deadline for filing an appeal is only 1 (one) month after receipt of the rejection. Example: On June 8th you received your passport and the letter of rejection of your visa application. On the letter of rejection the date of submission (June 8th 2012) is stamped. Your remonstration/appeal must therefore have been received by the German Embassy before or on July 7th 2012 at the latest.
More information about Schengen visa rejection and how to appeal here.
For those getting this rejection reason: your intention to leave the territory of member states before expiry of the visa could not be ascertained, you should send more proof that you are going back to the Philippines like a job or a job offer or proof of your own business.
P.S. I am not making fun of people who clean toilets and mop floors for a living. I respect them. I disapprove of illegal immigration. Just saying. OK.
Go chase your dreams!
Related Reading: List of Non-EU countries you can visit with your Schengen Visa
P.P.S. Follow me on Facebook or Instagram!