Learn how to apply for a Schengen visa at the Netherlands (Dutch) embassy successfully. It includes a very detailed post about Schengen visa requirements and everything you need to do to get the visa.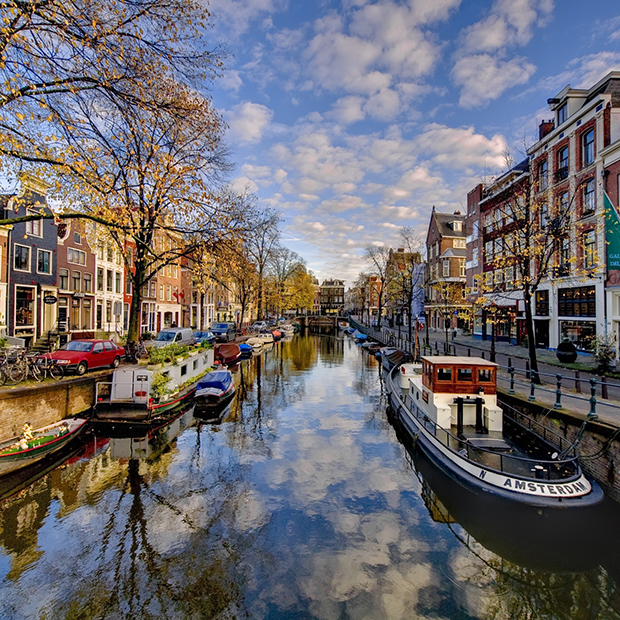 Last updated: July 23, 2016
There are many ways to get a Schengen visa and there are definitely different offices where you can apply for one. I have previously written how to apply for a tourist Schengen visa at the German Embassy and French Embassy.
To continue this Visa Series, I interviewed one of my good friends, Angel, who is now based in the Netherlands to help us out on the intricacies of applying for a tourist Schengen visa at the Netherlands Embassy in Manila (or Dutch Embassy in Manila) for Philippine passport holders. If you're not a Filipino, no worries, the process is pretty much almost the same wherever you apply so read on.
NOTE: This article will focus only on tourist Schengen visa application. If you're going to the Netherlands to study or marry, you need to prepare a set of other documents. Please check the Dutch embassy website for more info.
When can I apply for a Schengen visa at the Dutch embassy?
You can apply as early as 3 months before your planned entry.
How do I apply for a Schengen visa in the Dutch Embassy?
You need to make an appointment through a call centre before applying for a visa at the Embassy in Manila. An appointment can be arranged not earlier than 3 months before your planned date of departure. Make sure to allot some time for gathering and preparing the required documents, this requires some planning in advance.
Phone numbers:
For PFF or PLDT/digitel/smart subscribers 1-909-101-3456
For Globe/Innove/Touchmobile subcribers 1-900-101-3456
For Bayantel subscribers 1-903-101-3456
You can contact the call centre between 8:00 am to 6:00 pm from Monday thru Saturday. See the Dutch Embassy website for all important information.
What are the requirements for a Schengen visa?
Basically:
1. documents showing your ability to pay your travel and accommodation expenses;
2. hotel reservations, an invitation from private individuals or business connections, a legalised letter of invitation, or a guarantor's declaration; (more details below)
3. documents showing that you intend to return to your country of origin (such as an employer's declaration or the deeds to your home);
4. a medical travel insurance policy that will cover any costs of repatriation on medical grounds, urgent medical care, or emergency hospital treatment. The insurance policy must be valid for the entire Schengen Area and the entire duration of your stay, and it must provide minimum cover of €30,000.
In detail, you need to submit the following:
1. Schengen visa application form, downloadable online at the Dutch Embassy website
2. Valid Passport
3. All previous passports (if applicable)
4. Two recent passport-size (3.5 by 4.5 cm) photograph, against light background (e.g. White)
5. A roundtrip flight reservation upon submission of your application. Do not purchase your ticket before your visa application has been approved! Here's how you can book a flight reservation for visa application without paying the actual flight ticket
6. Medical travel insurance, you can get it at any travel agency or online (DJ's tips: I have been using Care Concept insurance for the last 2 years. It's an affordable German travel insurance you can easily buy online within 5 minutes and you will receive your insurance documents via email. A 30-day Care Economy travel insurance would cost you only 46 euros. It fits the requirements of the embassies perfectly. The best part? You can get REFUNDED FULLY if your visa get denied. Most travel insurance companies don't do this. Choose Care Economy or Care Visa Protect. Don't forget to include the liability and accident insurance when filling up the form. Your other option is buying your travel insurance online easily via World Nomads, trusted by Lonely Planet and Hostelworld.)
7. Supporting Documents
For Employees: Proof of employment: a recent employer's statement that should mention salary, date of entry and duration of absence,
For private businessmen:a photocopy of SEC or DTI business registration of your company, Mayor's business permit + tax-paying certificate "ITR" and a photo copy of bank statements of the last three months.
For students: registration from a school or university and if travelling during study period, certificate from school or university with permission of absence.
For minors travelling without both parents: DSWD Travel Clearance.
For unemployed or retired citizens:, a photo copy of bank statements of the last three months.
8. If traveling as a tourist:
Proof of hotel reservations. If you need help with hotel reservation, a travel agency can prepare this for you easily for a fee. Email for more info below.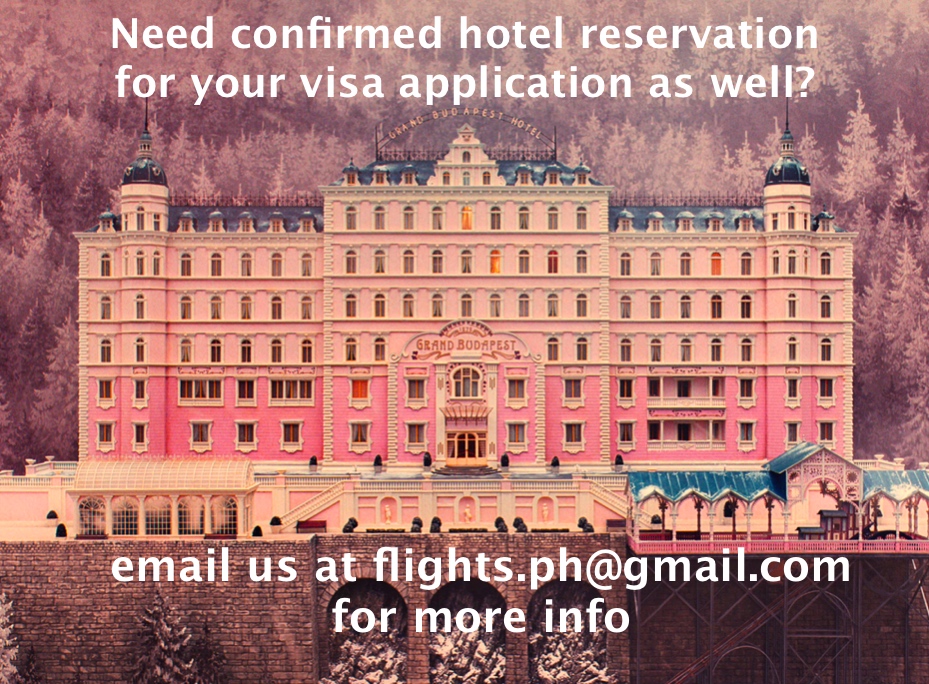 *Income of applicant: As available means an applicant should have €34 per day to spent when he or she will provide own expenses for the trip
If travelling to visit family/friends in the Netherlands:
a. An invitation letter, in Dutch language, from the referent (host/sponsor) in the Netherlands, mentioning the duration and period of your intended stay.
b. An original legalised guarantee statement from the referent/host in the Netherlands (obtainable from the Town Hall of the place where the referent resides). Please make sure the name of the invitee is mentioned in the letter.
9. For the referent/host:
For employees: proof of employment, salary slips of the last three months**, which indicate date of entry, a contract of employment
For private businessmen: a extract of the company from the Chamber of Commerce, bank statements of private bank and your company's account of the last three months.
A photo copy of the (Dutch) passport or residence permit for the Netherlands of the host
How much is the Schengen visa processing fee?
60 Euros converted to Philippine Pesos, depends on the current exchange rate. Bring the exact amount.
What should I wear to the interview?
Be yourself but the best, "most respectable" version of you. Perhaps think of the visa interview as a job interview, but skip the stiff tie and the formal blazer! Wear something that makes you feel confident about yourself. You should be relaxed on that day. Usually, wearing something that you particularly like (your favorite dress or your lucky shirt) makes you feel more confident. 🙂
How is the interview like?
First, the security guard will ask for your details and lead you to the waiting room (which is super cold, so bring a jacket!) Be prepared to wait long, one time I waited for more than 2 hours for my turn. I recommend bringing a book or some magazines (you're not allowed to use your phone in the waiting room). During the interview, be prepared to answer questions regarding your application. They usually double check if the answers you gave on the form/supporting documents are true (for example, how much your salary is, where will you be staying in Holland, how did you meet your host, where you work, etc.) Know your facts!
Are the interviewers really scary?
Depends on the person who is interviewing you. Some of them can be a bit intimidating, but it's all just part of their jobs. As long as you have your facts straight, and you're not planning on not coming back, then you have nothing to be afraid of. Breathe in, smile and answer their questions as best as you can!
How long does it take for the Schengen visa to be released?
15 calendar days but some exceptional cases may take up to 30 or 60 days. You will receive a letter anyway to inform you about this.
My Schengen visa application is denied. What can I do next?
"If the visa-granting authority refuses your application, it will send you a copy of the decision explaining why. You may object to this decision in writing (not email) within four weeks of its issue (details of where to send your objection are enclosed with the decision). You may also authorise a person to object to the decision on your behalf or to represent you in any hearing. This person must have written authorisation (in Dutch, French, German or English) to do so, signed by you.
The visa-granting authority will then decide on your objection. If it decides in your favour, it will authorise the mission to issue you with a visa. If it decides against you, it will send you a copy of its decision, explaining why your objection has been denied. The objection procedure usually takes some months."
For more info, check the Dutch Embassy website.

About Angel Trinidad
Angel has traveled and lived in several European countries. She has completed her MA in Euroculture while living in Germany, Spain and Sweden. Now she is working and living in the Netherlands as editor for Arts Holland in Amsterdam, an organization which promotes Dutch arts and culture abroad. She also DJs regularly and curates "Ice Hotel" – a music night dedicated to Scandinavian pop music. You can follow her blog at www.angeltrinidad.me