Learn how to apply for a Schengen visa at the French embassy successfully. It includes a very detailed post about Schengen visa requirements and everything you need to do to get the visa.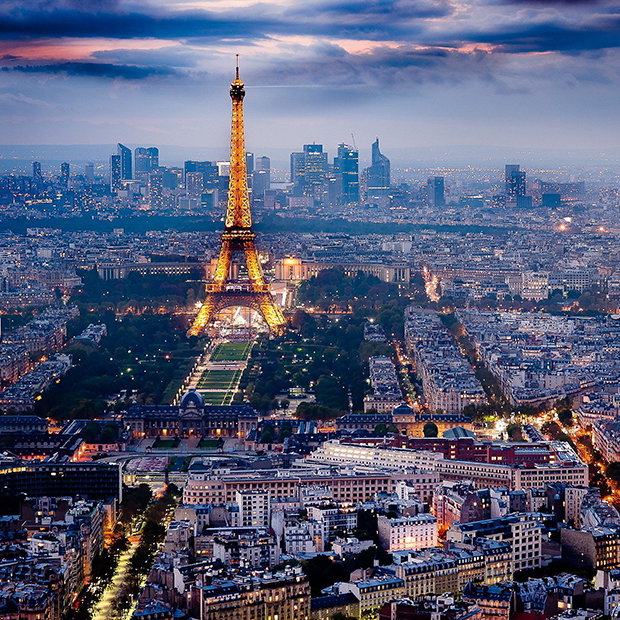 Last updated: July 22, 2016
Many readers have been asking me about Schengen visa application so I decided to do a series of posts about getting one from the different European embassies.
I previously wrote a piece on how to apply for a Schengen visa at the German Embassy and Schengen visa at the Dutch Embassy which includes a brief intro about Schengen visa and the different types of Schengen visa.
This time I interviewed a fellow Pinoy travel blogger, Shawi, to enlighten us about how to apply for a tourist Schengen visa at the French Embassy in Manila for Philippine passport holders. Note that Schengen visa application is pretty standard so you can learn a thing or two here if you're applying for one soon regardless of where the French Embassy is.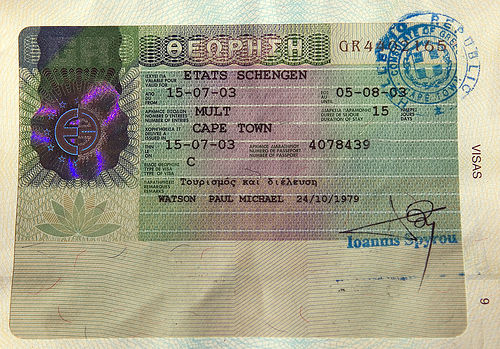 A recent study published in The Economists shows that France is one of the easiest countries when it comes to Schengen visa application approval. So you might want to apply at the French embassy when you're planning a major eurotrip to have higher chances of bagging that seemingly elusive Schengen visa.
Shawi wants to add quickly though that applying for a Schengen visa at the Austrian Embassy was more relaxing, and the staff friendlier.
NOTE: This article will only focus on tourist visa application.  If you're going to France to study or get married, you need to prepare a set of other documents. Please check the French embassy website for more info.
When can I apply for a Schengen visa at the French embassy?
You can apply as early as 3 months before your planned entry.
How do I apply for a Schengen visa at the French Embassy?
*All applicants are required to set an appointment before coming to the French embassy in Manila.*
Since April 2012, the Embassy of France will be accepting bookings for appointment for visa applications solely via its call center.
To book your appointment, check the numbers to call here and follow the instructions.
You may call from Mondays thru Saturdays, 8am to 6pm except public holidays.
After booking your appointment, make sure you appear on time on your scheduled interview, complete with all the requirements in the chronological sequence that they set.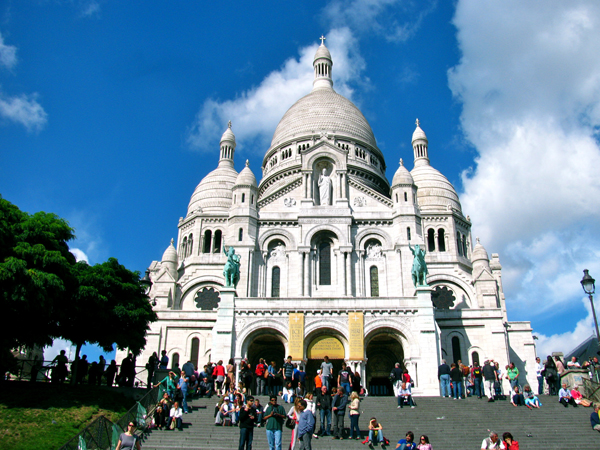 What are the requirements for a Schengen visa application at the French Embassy?
WARNING: Applicants submitting incomplete files are at a high risk of denial.
1. Application Form
Signed Schengen visa application form with photo (35mm x 45mm, white background)
2. Your Identity
Valid passport which should be valid 3 months from the end of your intended stay (so at least 6 months if you're getting a 3-month Schengen visa) and photocopy of valid and former visas.
3. Purpose of Travel
Write a cover letter explaining the purpose of your trip and proposed day-to-day itinerary. Interestingly, meticulous as they are, they did not actually look for my cover letter, which I did not have in hand should've they asked. (DJ's tip: Always have it! Just in case they ask.)
4. Details Of Your Trip
− Proof of accommodations
For tourists: hotel vouchers (for your entire stay in the  Schengen area). I had a friend (who's working in a travel agency) book me a hotel stay (which they call "dummy booking") for two weeks. We agreed to have it canceled once I got my visa. My hotel booking was in France only. (DJ's tips: Email below so you can get help from a travel agency who can prepare this for you easily for a fee.)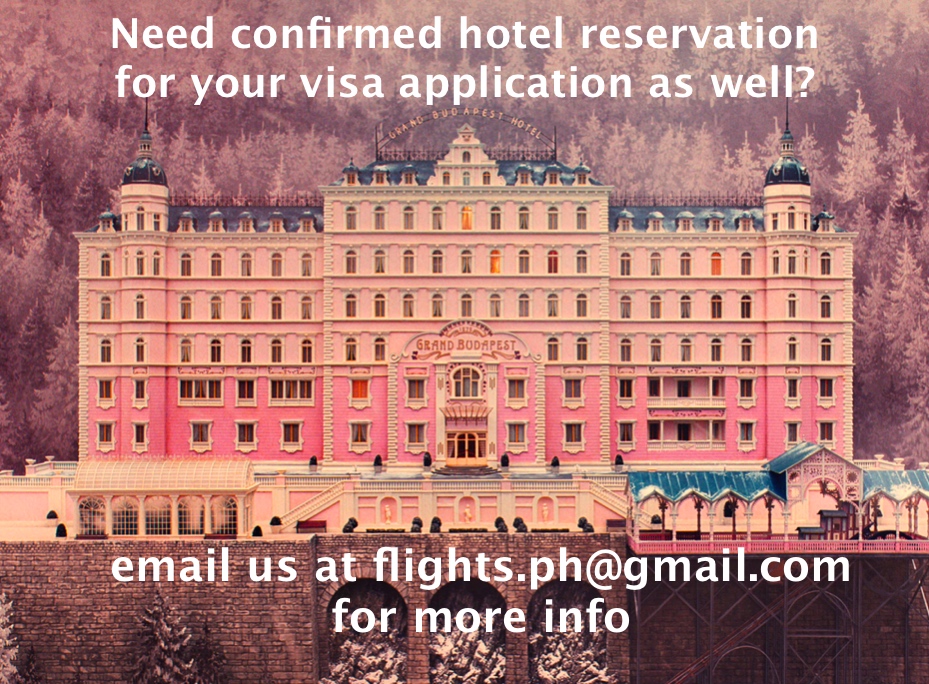 If visiting or staying with a French resident: "Attestation d'accueil" (delivered by the City hall where the host is residing – the original must be presented) + copy of that host's national ID or residence permit (if citizen of a country outside the EU).
− Round trip flight booking (DJ's tips: Please DO NOT purchase your flight ticket unless your visa is granted; you can get a flight itinerary from most travel agencies for visa purposes. Here's how you can easily book a roundtrip flight reservation without paying the actual flight.)
− For family visit, proof of relationship with the host (birth certificate, marriage certificate…)
5. Proof of Employment
− Certificate of employment with monthly salary and leave of absence approved by employer
− If self employed: official business registration for current and previous year
− For priests, nuns and missionaries: certificate from the Apostolic Nunciature and guarantee letter from French and Filipino congregation
6. Proof of Income
− Income tax return from previous year, if applicable
− Recent bank certification
− Photocopy of the last three months statement of account of the same bank account
7. Identity / Marital Status
− If married: photocopy of your marriage contract and birth certificate
− If single: photocopy of your birth certificate
− For minors not travelling with either parent, a copy of the DSWD permit
8. Travel Insurance
An international travel insurance (medical expenses and repatriation) covering the entire period of the  person's intended stay  and valid for all Schengen states. Minimum coverage should be EUR 30,000.
(DJ's tips: I have been using Care Concept insurance for the last 2 years. It's an affordable German travel insurance you can easily buy online within 5 minutes and you will receive your insurance documents via email. A 30-day Care Economy travel insurance would cost you only 46 euros. It fits the requirements of the embassies perfectly. The best part? You can get REFUNDED FULLY if your visa get denied. Most travel insurance companies don't do this. Choose Care Economy or Care Visa Protect. Don't forget to include the liability and accident insurance when filling up the form. Your other option is buying your travel insurance online easily via World Nomads, trusted by Lonely Planet and Hostelworld.)
How much is the Schengen visa processing fee?
The visa fee processing fee is 60 euros (prevailing peso equivalent), payable in cash. Please ask the exact amount to bring when you book your appointment via their call center.
What should I wear to the interview?
Anything presentable. I only wore a pair of jeans with a nice blouse. The other applicants dressed to the nines. (Editor's note: Agree. Look very presentable. Bawal ang mukhang yagit!)

How is the interview like?
The embassy has 3 windows. First, they will ask for your passport, flight and hotel bookings. Secondly, they will take your biometrics, fingerprint and a digital photo.
The third window is where the actual interview takes place. The interviewer is a Filipino who takes a look at your documents, makes sure they are in order, and asks the questions.
During my interview, he only asked about my previous international trips, where I've been the past few months. He also asked how long I intended to stay in France, to which I replied 2 weeks (which concurred with my flight and hotel bookings).
Are the interviewers really scary?
In fairness to the interviewers, theirs is a tough job. With the voluminous applications they receive each day, I think it takes quite a skill to foresee whether an applicant will overstay or not.
If you do not really intend to overstay, then the interview should just be a breeze. Just be your natural self and they'll see right through your sincerity. Once you clam up, you might be giving away hints that you have other motives.
How long does it take for the Schengen visa to be released?
From the day of the interview (May 2), mine took 7 working days before my visa was released. UPDATE: The French Embassy website states that processing time can be as fast as 5 working days unless further verification is needed.
What if I get denied? What can I do next?
I am grateful that I have never been denied visas.
Like most embassies I guess, you have to prove beyond reasonable doubt that you intend to come back to your homeland, and not overstay in their country. It wouldn't hurt to follow the old proverb, "Try and try until you succeed." 🙂
Super duper thank you to Shawi for sharing her experience to us all.
If you have any questions, feel free to post in the comments section below.
Follow me on Facebook and Instagram!