I'm sitting here in our hotel room in El Nido, Palawan, Philippines furiously typing away because I'm happy. I mean I almost always am. I have a perpetually happy disposition in life.
Today is my birthday.
It's not just any birthday though.
I'm entering a new decade – no, it's not the 40's yet! – and I want to celebrate it like a successful adult with some money in the bank and spending it on stuff that matters.
Like traveling, which makes me happy.
Why have a boring birthday when you can have a fabulous one?
Why have a basic cake when you can have scrumptious food all over the world?
Why spend it with your internet friends when you can travel and celebrate it with all your real friends around the world?
Why celebrate it for a day when you can do it for 2 months?
I'm eschewing all social norms and doing my own thing like I always do.
And oh, my loverboy Michael is one day older than me. We're cool like that. So OBVI we're celebrating our birthdays together and traveling in style.
This is how you freaking celebrate your forever 21st birthday.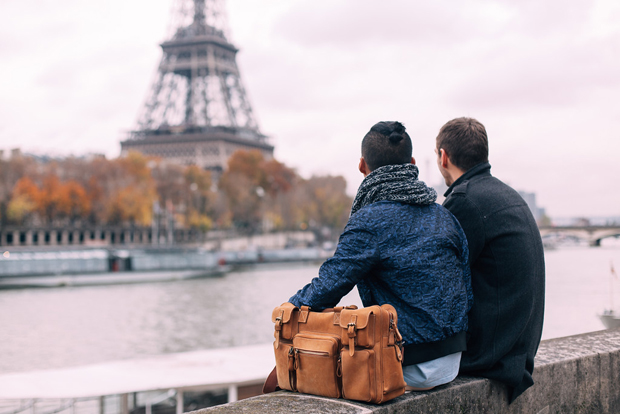 First stop: Paris
The celebration has started since last week in Paris when I took the Thalys first class train from Germany. And I've hit the ground shopping at designer outlet shop at La Vallee Village. I went shopping for gifts for Michael and my family (and for me!).
I got so many good deals I can't believe I haven't shopped here before. I'm not a brand whore but I do like quality stuff so I was happy to score from Armani, Polo Ralph Lauren, Lacoste and Superdry. I went crazy with the shopping. I have like 4 new pairs of shoes it's not funny.
We've met some of our good friends, Penny (Greek) and Asta (Lithuanian), who are based in Paris and stayed at Citadines Suites Louvre, my dream Parisian apartment! Penny showed me around her favorite spots and bars.
I also had a hot hot date with Michael at this super cool bus turned gourmet restaurant called Bustronome that took us around the best spots in Paris while enjoying a 5-course dinner. I LOVED IT. I can't wait to tell you more about this. We've also reached out to Flytographer to take professional photos of us on our holiday (which you can see in the photos in this post) and they turned out amaze. I would frame some of these photos!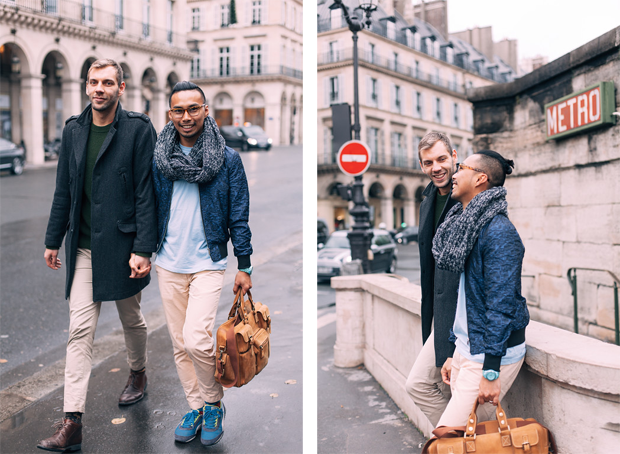 Second stop: El Nido, Palawan, Philippines
From Paris, we flew to Manila via Beijing with Air China. We dropped our stuff at our friend Ryan's place in Manila and took the next flight to Palawan in the morning. And now we're here spending two weeks in paradise to:
a. celebrate our birthdays with our German friends who also flew all the way from Germany to spend it with us (see? you need friends like this!)
b. island-hop to a dozen islands for 3 days which we've already booked with Northern Hope Tours (we already did one today!)
c. dive at least 3 times in 3 different spots or more with El Nido Puro
d. kayak around the islands! so excited for this but I'm a bit scared
e. climb Taraw Cliff to have a majestic view of the island
f. eat all the seafood I can eat by the beach
g. get a tan and enjoy the sun. easy breezy.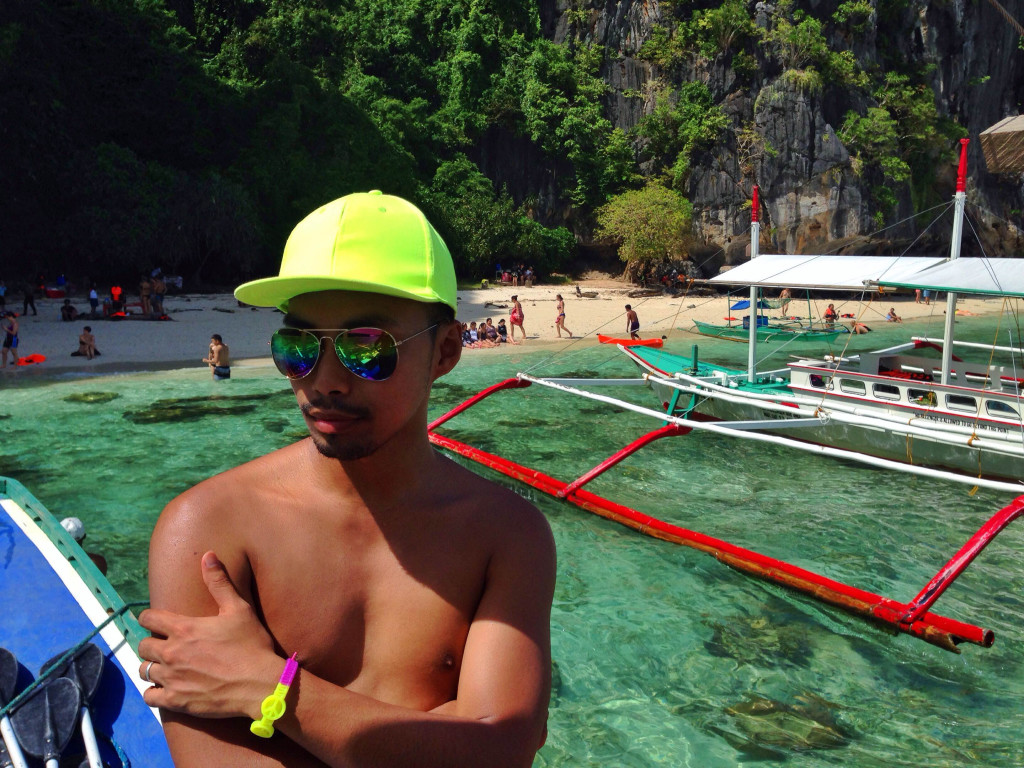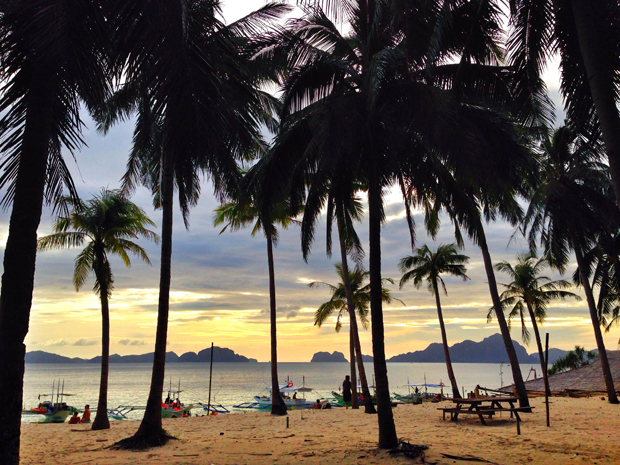 Third stop: Manila Vanilla, Philippines
Around mid-December, we're flying to Manila to spend a few days in the capital to party with our dear friends and shop for some fabulous Filipino interior pieces for our apartment in Germany. I'm thinking capiz-shell chandelier.
We also might go diving in Batangas and go on a day trip to Talal volcano, if we're not lazy 😀
And I'll probably host a reader meet-up. Watch out for the announcement!
Fourth stop: The Northern Hicktown for Christmas
Of course no visit in the Philippines is complete without spending time with my family. I'll be spending two weeks in Cagayan for Christmas. I can't wait to give all my gifts to my sisters and brother and parents. Actually one of our big luggage is only for gifts. I went cray shopping for gifts in Germany. I hope they'll like them considering that my family is so picky like me.
Fifth stop: Boracay Island for New Year's Party
After Christmas, I'm flying to Boracay island where I used to live for a few months and spend New Year's Eve with my friends (hai Dom! hai Vangie!) who are all flying from all over to welcome 2015 in style and party barefoot by the beach. I'll be spending almost two weeks here.
If you're going to be there as well, let me know. I'll be partying with my friends like Oliver who owns Boracay Pubcrawl. It will be massive and fun and cray cray I tell you. I'd love to work as a bartender at Oliver's mini-bar at Ti Braz Restaurant which is also owned by another friend, Christine. They serve the best crepes in the island. Hands down.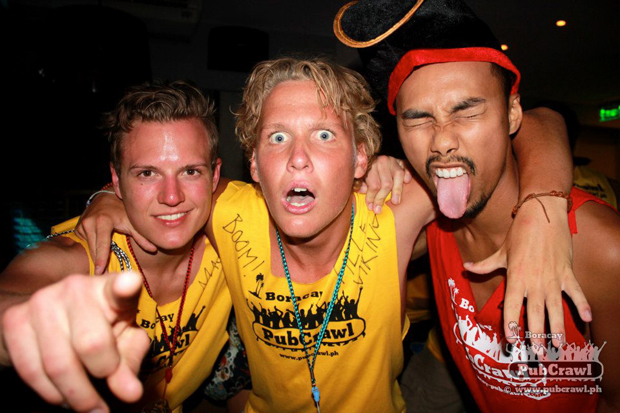 Sixth stop: Kuala Lumpur
I'm flying directly from Boracay (Kalibo airport) to Kuala Lumpur with AirAsia. Is this cray or what? I'm so happy I don't have to fly back to Manila to fly to KL. My flight is even cheaper than my flight to Boracay. WIN!
Still not much plans here. I just wanted to visit and see some more friends in the city and pig out everyday. I love Malaysian food and I haven't visited since 2008!
Seventh stop: Bangkok
Same story: pig out and meet friends. Maybe do some shopping as well. I've been to Bangkok a few times and don't really care for going around and doing touristy shizz. I'll wing it when I get there.
Eight stop: Germany!
Back home! I'm both tired and excited just thinking about this next 2 months. But I'm really happy and excited. Besides this, I'm also doing my German lessons on the side coz I'm an achiever like that. I'll probably be poor by then but who cares.
Because if this isn't nice, what is?
If this isn't nice, what is?
Let me end this by quoting Kurt Vonnegut's poignant and heartening speech to the women of the graduating class at Agnes Scott College. His most unforgettable remark went like this:
One of the things [Uncle Alex] found objectionable about human beings was that they so rarely noticed it when they were happy. He himself did his best to acknowledge it when times were sweet. We could be drinking lemonade in the shade of an apple tree in the summertime, and Uncle Alex would interrupt the conversation to say, "If this isn't nice, what is?"

So I hope that you will do the same for the rest of your lives. When things are going sweetly and peacefully, please pause a moment, and then say out loud, "If this isn't nice, what is?"
Always celebrate the great times, big and small.
It's all happening!
DJ