I consider myself a gourmand and I oftentimes travel to certain European destinations to pig out on their culinary offerings. This week I interviewed one of the food and travel bloggers I have been following and admire, Sage of Food Pilgrimage.
Learn what food pilgrimage is, how to discover Europe through food and different food stories on the road from Scotland all the way to Bordeaux.
Meet Sage Russel, food and travel writer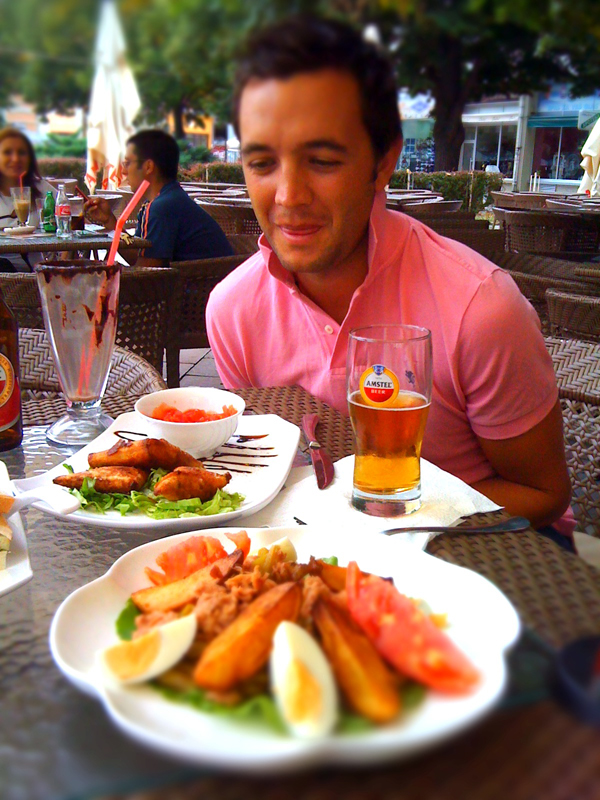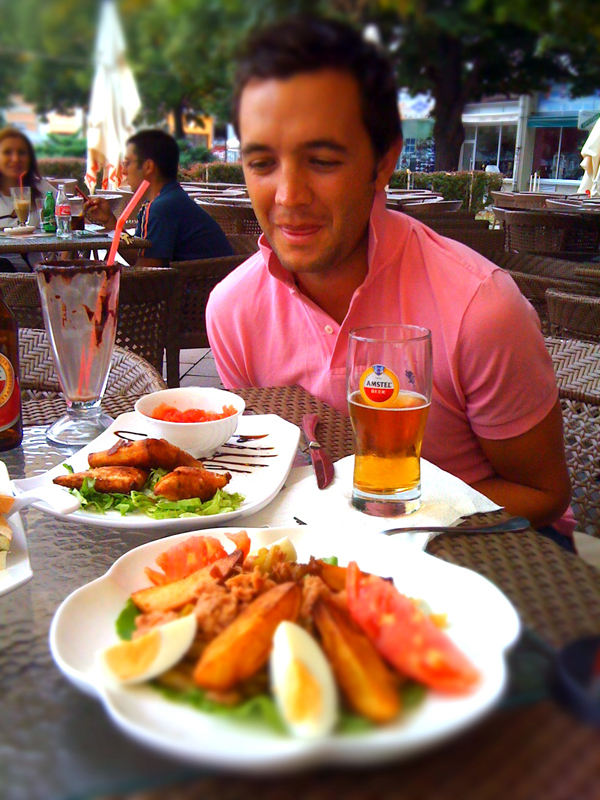 Sage Russell is a food and travel writer, Cookery instructor and private chef. In 2010, he left his job as an architect to set sail on a quest to travel the world to learn everything he could about ingredients, techniques and traditions from the great food cultures of the world. He talked his way into restaurant kitchens, hung out with home cooks, and convinced chef's and street-food vendors to show him their secrets. Follow his food-seeking travel adventures, and you'll be inspired to eat better, cook more, and live a better life through travel, food, and feeding friends with fabulous feasts.
1. You said that "I love making food my destination". How does your intimate relationship with food shape your travels in Europe?
From my very first trip to Europe, I realized how much more fun people were having with food: The markets of fresh food where real people did real shopping, the 2-hour lunches, the cafe culture, and of course the epic family meals. Now when I travel around Europe, I start my adventure by simply asking a local "What's the quinticential food of the area?" and then follow up with "where can I find the best version?". The Food Pilgrimage adventure takes off from there.
2. Have you been a foodie for a long time? If not, how did you end up being one?
I was raised in the kitchen, doing my homework at a big kitchen island, where I was either helping cook, watching cooking, or eating. But it was really my ex-wife Christy (who happens to hail from Spain) that altered my passion for food travel. We were standing in line at yet another "must see" tourist site in Italy, and she pointed out how much nicer it would be to simply Gelato hop for the rest of the afternoon. We skipped the tourist bit, spent the day in cafes and gelataria and I've never looked back. Food is now the reason I travel and the end-game of all of my adventures.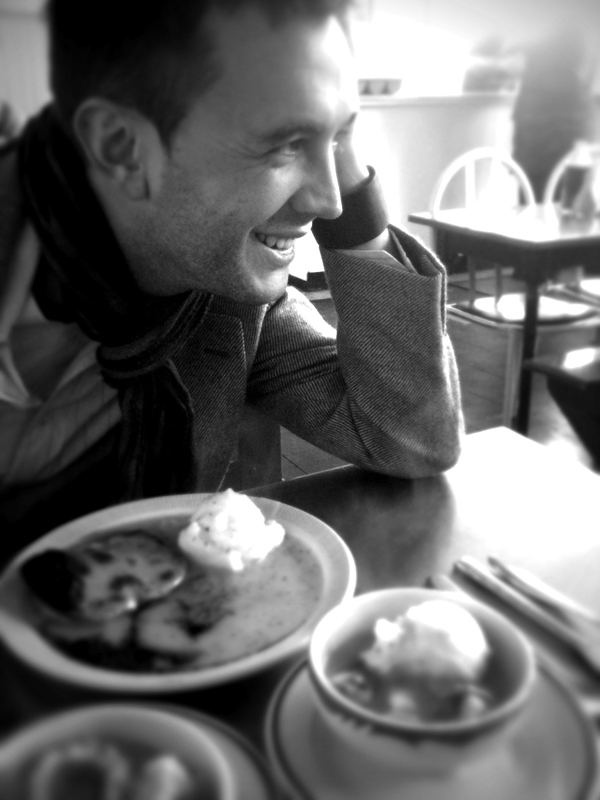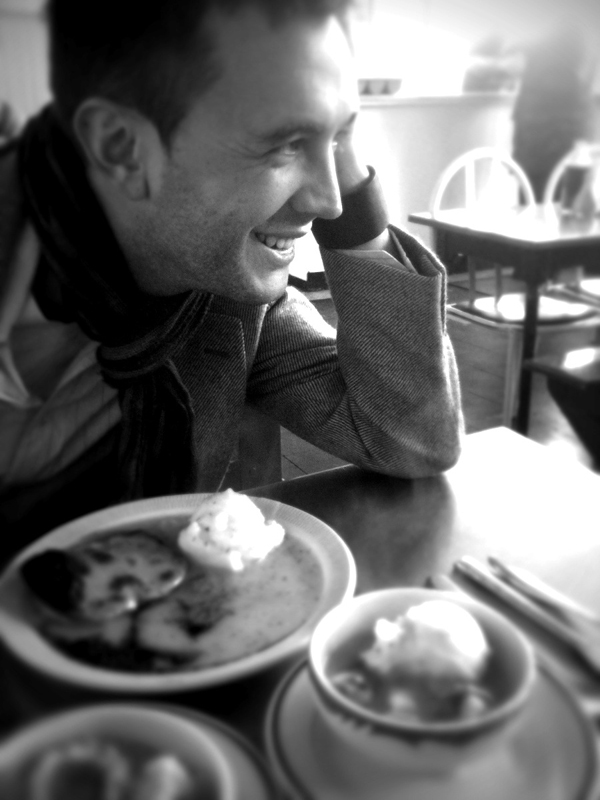 3. Explain your idea of a food pilgrimage and how to create a personalized one?
A Food Pilgrimage is simply a travel adventure – near or far –  where food is the focus. Like any good pilgrimage, it is simply making a fuss of the destination that makes the whole experience special, whether it's finally making it to a world-class restaurant or street market, visiting a vineyard or farm, or simply setting out to find the freshest ingredients for a pizza party or catch up with a local food truck. The magic is in the intention. The concept for me was born of wanting to visit the olive farm in Italy where I had adopted an olive tree. Anyone can set out on a food pilgrimage simply by picking a food or meal to track down.
4. If you are to take us on a food pilgrimage in Europe, where would you take us and what would we be eating?
The sky is the limit. Europe is so diverse, with such an storied food history.The passion that comes from every food culture is staggering.  My recent obsessions would have us hop to the Veneto for Prosecco and fresh Lagoon seafood then to Bordeaux for a good terrine and a bottle of Margaux and finally to Scotland for Shetland Mussels and a pint of Belhaven.
5. Can you please share us your favorite restaurants or hole-in-the-wall places where we can have some of the best food that you have enjoyed immensely in your European travels?
Where to start and what to divulge? They'd almost all be street food: Vietnamese at Tre Viet and Caribbean at Granny's in Hackney, London, The random crepe window or the falafal joint on Rue Mouffetard in the Latin Quarter of Paris, Robbie's restaurant in Estepona, Spain, La Cantina in Venice to name but a recent few.
6. How do you get in contact with people whose lives revolve around food? Do you even contact them in advance or it's more a spontaneous thing wherein you meet them in restaurants or farms as you travel?
I've learned to rely on two very powerful forces: Firstly, putting out the call, telling my fwllow foodies where I'm going, and asking what to explore. Second is simply asking once I'm on the ground "What is the best, and where can I find it?"
7. Personally, I sometimes find it difficult to find good food when I'm traveling. Do you have any system or secret technique on how to find good food in a new city?
Walk into the nearest cafe and ask the barista, where they would go to lunch if you were going to treat them.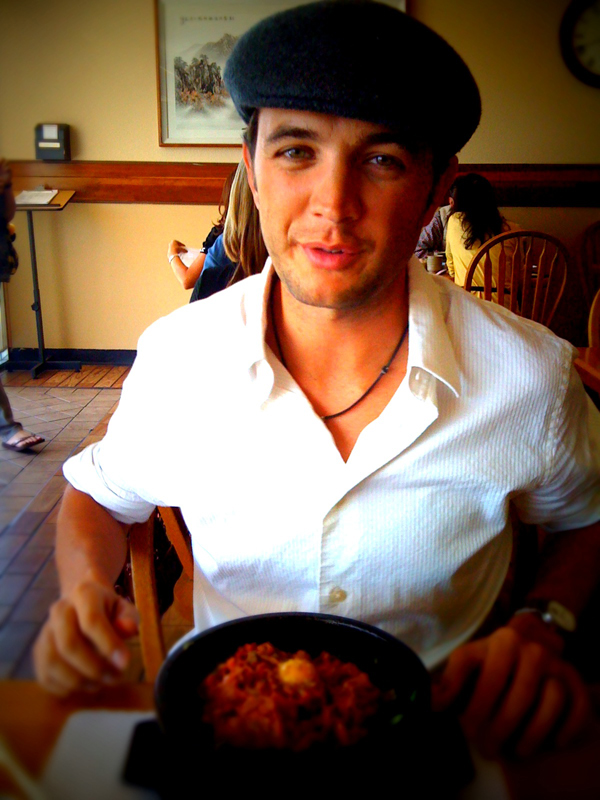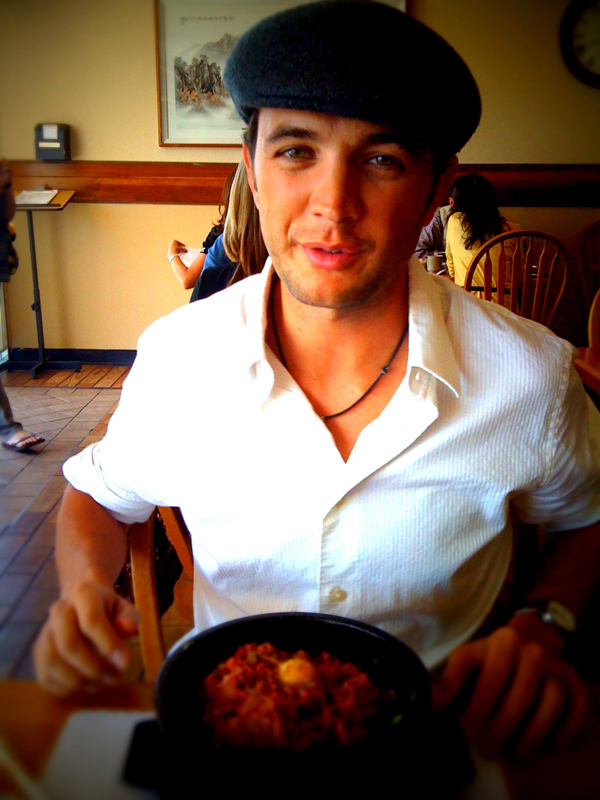 8. You have been based in London for awhile now, why did you choose London?
London is positively the most cosmopolitan food city in the world. I landed here Primarily because of a girl, but in the end, because it is simply the center of the world, an epic melange of cultures and cuisines and is less than three hours away from anywhere in Europe, not to mention Africa.
9. What are you future plans with the food pilgrimage website?
Besides hosting my short food-centirc stories and articles about my Food Pilgrimage adventures, it is now the contact point for my cookery classes, private chef bookings and food tours.