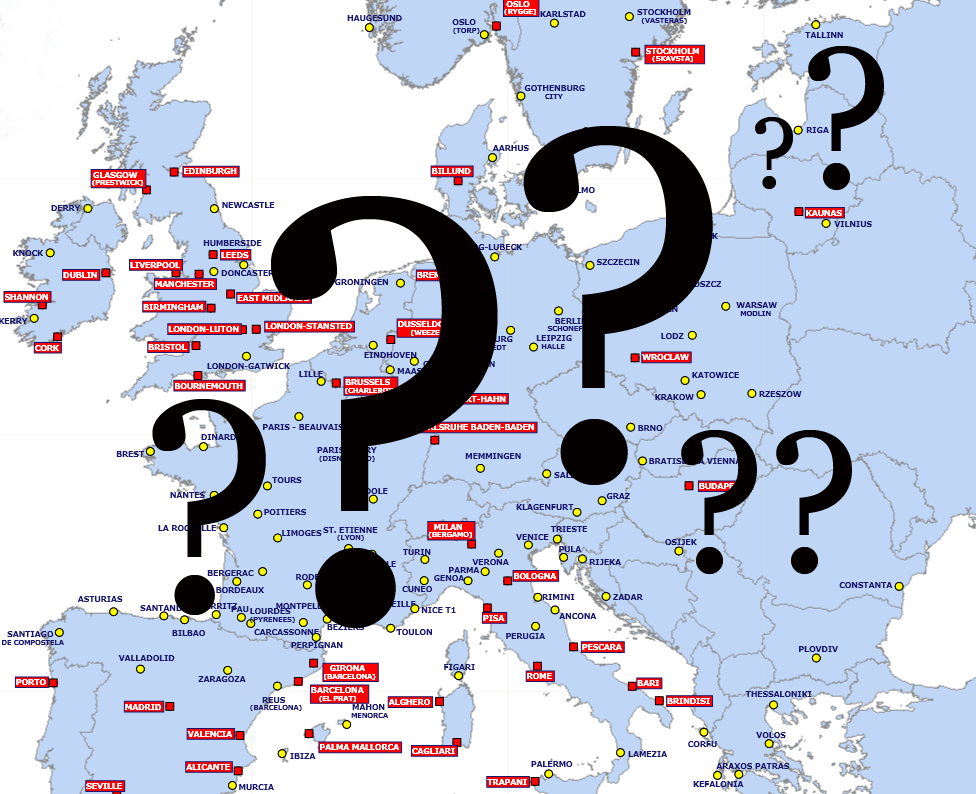 This is Part 2 of the ongoing How to Plan a Euro Trip series which covers the essential details on how to plan your Euro Trip itinerary. It shows the simplest possible flowchart for planning one plus a sample (and actual) 3-month summer Euro Trip itinerary which I am doing right now. Greetings from Valencia, Spain!
Part 1 of the series is here: How to apply for a Schengen visa and get it in 7 days
So you have already sorted our your flight reservation and visa application. Next you need to plan where to go. Planning your Euro Trip is a daunting task. I still feel that way even after almost 3 years of traveling in Europe. There's just too many amazing European cities to see and most importantly, there's a budget to consider. Summer is definitely the best time to see the continent. It comes as no surprise then that my longest Euro Trips has always been in the summer. I spent 4 months living my dreams as I traveled all over Europe in what could be the craziest itinerary ever in my first summer in 2010. Summer 2011 was no different, although I only traveled for 2 months (including a dream trip to Iceland!).
This year will be another epic summer in Europe. Lots of amazing things happening, new European cities to discover and a number of dear friends to visit! I will be Euro Tripping all over Europe for exactly 3 months with Michael (80% of the time).
So how do I plan a 3-month Euro Trip?
Presenting: The EPIC Strategy to planning a Euro Trip itinerary
And by EPIC I meant Event Places Invite Cost. Kinda corny, I know, but let me explain…
Event – Are you planning to go to Berlin Film Festival? Or rock out at Tomorrowland Festival? Or go to a limited-time art gallery? Or maybe attend the Venice Carnival? List all the events that you want to attend during the time that you plan to be in Europe. As a gypsetter, you're not just going to a city to take pictures of it, you're also going to experience it fully by mingling with locals and participating in things they actually do. Attending an event is one of the best ways to achieve this. You can meet more locals in events and make your stay more atypical and interesting.
Places – List down your top cities that you want to visit. Don't edit yourself yet. Just list them down. But be realistic. Don't list 30 cities if you plan to be there for 14 days. List down your dream destinations, the ones that you've always wanted to visit. And leave some space for other cities that might surprise you. Who knew Budapest was amazeballs? I  didn't until I went there. I was blown away and I think I even liked it more than, say, Paris.
Invite – Do you have friends who have always invited you to visit them in Europe? Or do you have good friends in Europe that you plan to see? If so, list down which city they are based in. This is a triple win-win situation. You will see your friend again. Probably after a long time since you last saw each other. You will have a local guide who knows stuff about the city. And possibly save money if they will host you. Bam!
Cost – How much is your Euro Trip budget? Do you know how much you have saved or are willing to spend for your trip? If you have good for you. If you haven't yet then use the Euro Trip budget calculator on the sidebar.
Now you have a draft. Assign desired number of days per city. Sum the number of days and if it exceeds your desired Euro Trip duration then you should decide which cities to remove from your list. The goal here is not to see as many cities as possible but to maximize your experience in key cities you will be visiting.
Tick tock tick tock.
Now after you've decided, then you have your EPIC list of cities for your itinerary. Now it's time to figure out what route you will take for your Euro Trip using this EPIC flowchart:
The flowchart above is basically how I optimally plan my Euro Trips.
From your EPIC list of European cities, you will have to determine your first destination. If you're flying from outside of Europe, it's best to choose a major hub so you have better and cheaper options for flights.
From your first stop, you can now determine your next stops. The most important consideration is to plan it in such a way that you will be able to go to those cities with date constraints (because you have to attend an event, visit a friend at a specific date or you want to be in a specific city on a weekend). If there's a city with a date constraint, put it in your itinerary and then find the cheapest transportation connection.
If there are no cities with date constraint on the date being considered, the next consideration is to check which city is nearest your departure city. Why? Because your transportation cost will usually be cheaper this way.
More so if one of your next destinations is in the same country. So you definitely want to go there next as it is usually cheaper to move in the same country before crossing borders.
If there are no date constraints and proximity considerations, you will now check which city have the cheapest transportation cost from your departure city. This is the part where you will spend most of your time in planning your Euro Trip itinerary. Why? Because you will have to check flights, trains, buses and ships to all your other destinations to check which connection from your departure city is the cheapest or the best.
In this part of the planning you will most likely play around with different variations of your itinerary to arrive at your best and most affordable route.
For cheap accommodation, check Hostelworld, Booking.com or Airbnb. For cheap flights in Europe, check Attitude travel. For train connections, check The man in seat 61.  More info can be found at the Euro Trip travel resources page.
My 3-month Euro Trip itinerary this summer
Below is my Euro Trip itinerary for 3 months this summer so you can see how I actually use this EPIC strategy:
June 16: Manila – Jeddah – Milan – Madrid
The cheapest and best flight I can find from Manila is with Saudi Airlines so I took it. Plus I have always wanted to go back to Madrid and visit my friends there so it's a perfect first stop for me.
June 17: Valencia, Spain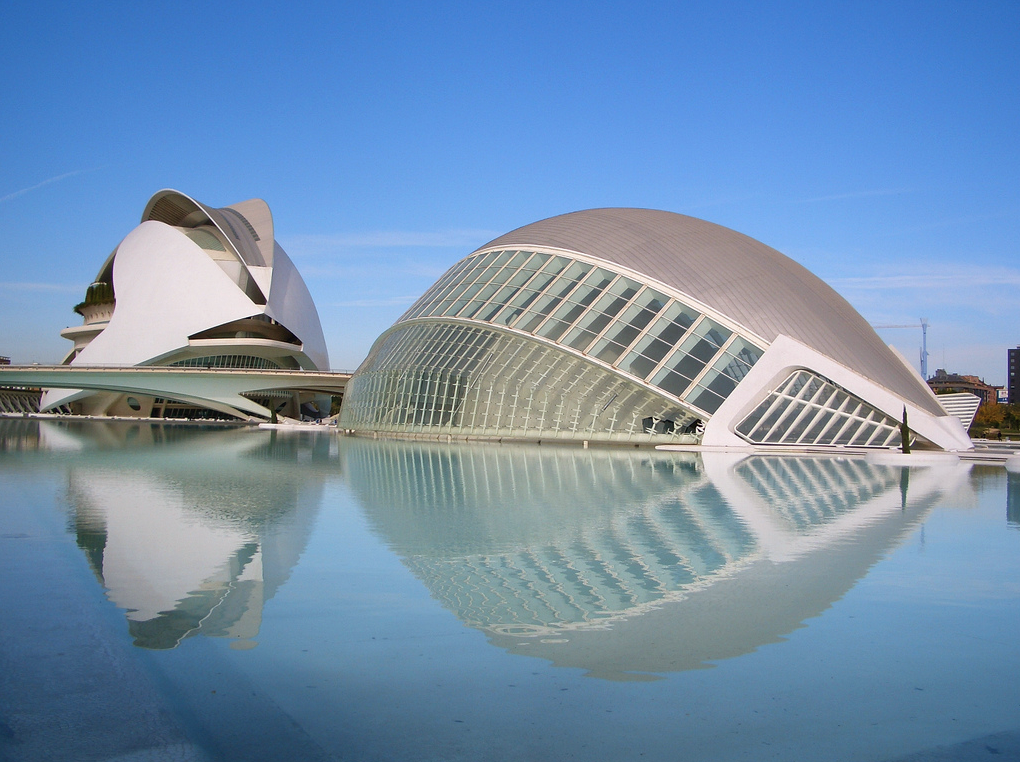 But I will head directly to Valencia when I arrive in Spain. I'll meet my friend, Fabio, and drop my luggage and then try this new car sharing website in Spain, Blablacar. I like car sharing because it's kind of rebellious and it's always cheaper than the trains or buses!
I've never been to Valencia and I've also always wanted to go so I am detouring here for 3 days to visit my friend, Enric, and do a paella and playa pilgrimage. And marvel at the stunning Ciudad de las Artes y las Ciencias and check out the Holy Grail Chapel, which houses the chalice Christ supposedly used in the Last Supper.
June 20: Albacete, Spain
I'll head to Albacete after Valencia to visit my Colombian best friend, Andres, from my days in Warsaw. Andres fondly calls his city AlbaSHIT which says alot about the city haha. There's really nothing to see here I guess. So mostly I'll just hangout with him, eat out and drink sangria by the park or something. I do miss his burnt Colombian rice and beans.
June 21: Madrid, Spain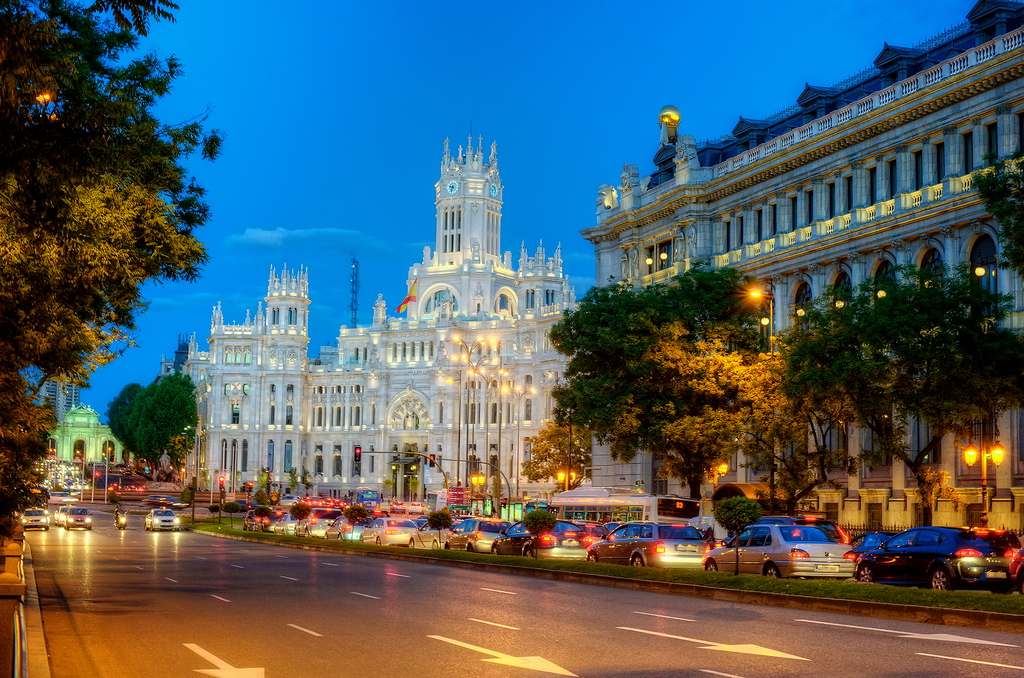 From Albacete, I'll head back to Madrid. Michael will be flying from Germany to meet me and then we'll invade the city with Fabio. I'll also see my other friends Javier and Mouranne. I have lots of stuff to check out in Madrid so more details soon! Also, it's like the height of UEFA European Championship so it's gonna be crazy in Spain for sure.
June 24: Hovefestivalen, Norway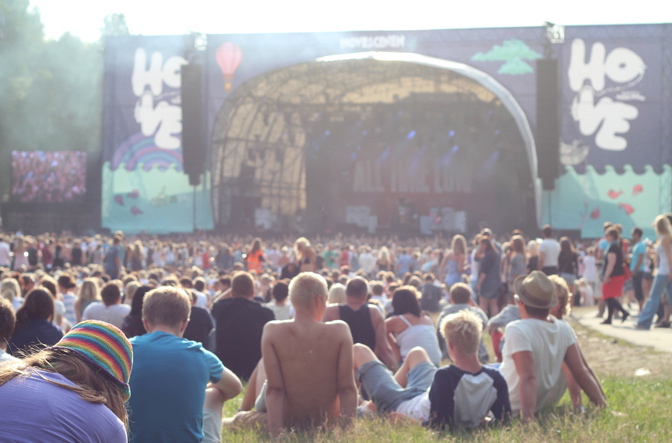 Me and Michael will then fly to Oslo and meet our other friend, Jana, who will join us in Hovefestivalen in Arendal, Norway this summer. This will be my 3rd year to work at the festival which is always amaaaaazing! I love Norway! Some of my favorite artists will be playing this summer and I'm totally excited to see them. Specially The Shins! They were my favorite back in college and now I will see them live! It's all happening! And then there's The xx, Beirut, M83, My Morning Jacket and, um, Snoop Dogg haha! Super stoked!
I am volunteer for the NGO, A Million Voices, and by working at Hove I get to raise money to help send poor Filipino kids to school. Double win-win!
June 30: Oslo, Norway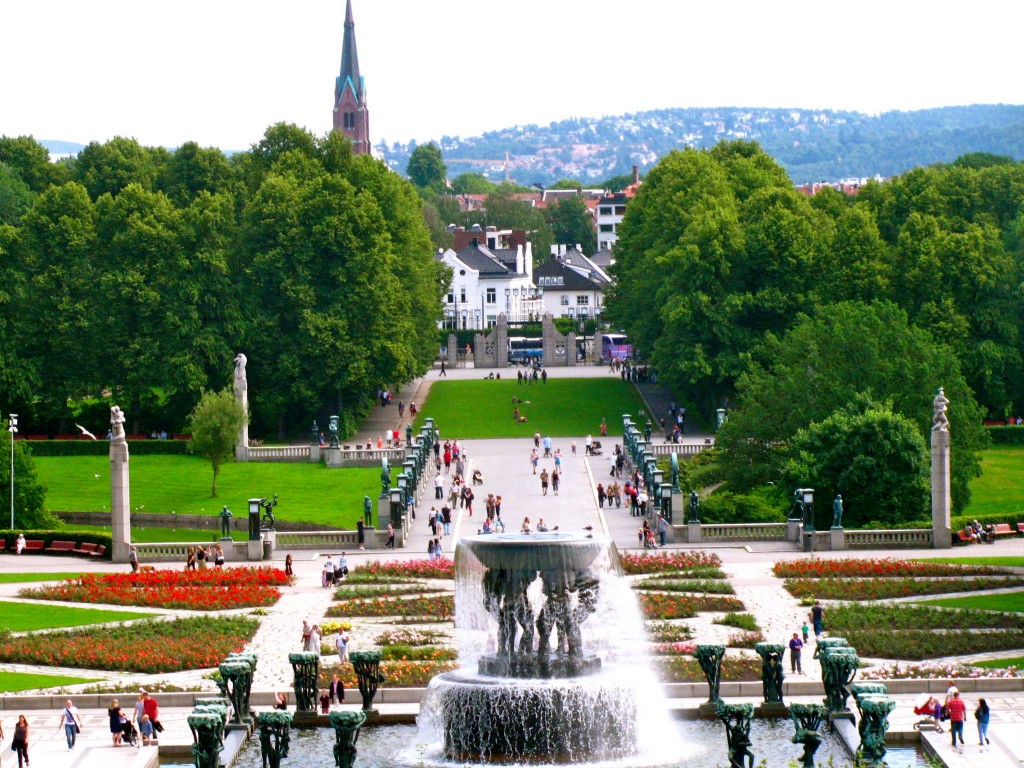 After the festival, we are back in Oslo for the weekend. Very.Expensive.Oslo. We've been here twice the last 2 summers too. We can't do anything but to stay because the earliest flight to Berlin leaves on Sunday night. Bummer.
July  1: Berlin, Germany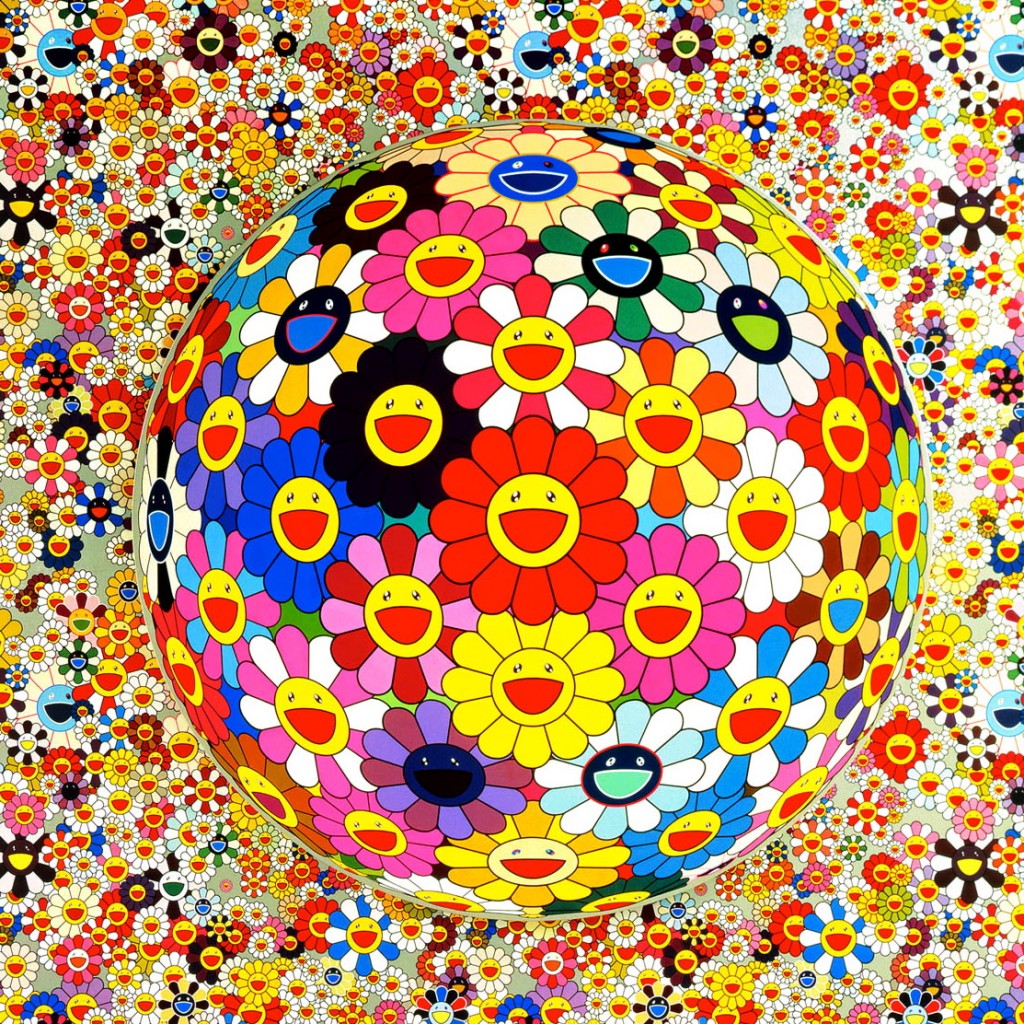 Our next destination! My favorite city in the world! Still undecided though between Berlin and Stockholm because I also say Stockholm is my favorite city in the world haha. Anyway, I hope to see the art gallery that Murakami opened last month. Apparently it's the first gallery he is shwoing outside of Japan. So it should be great! And it will be the Euro 2012 finals on this date! I'm sure Germany will be playing so it will be madneeeessss!
Most of July: Cologne, Germany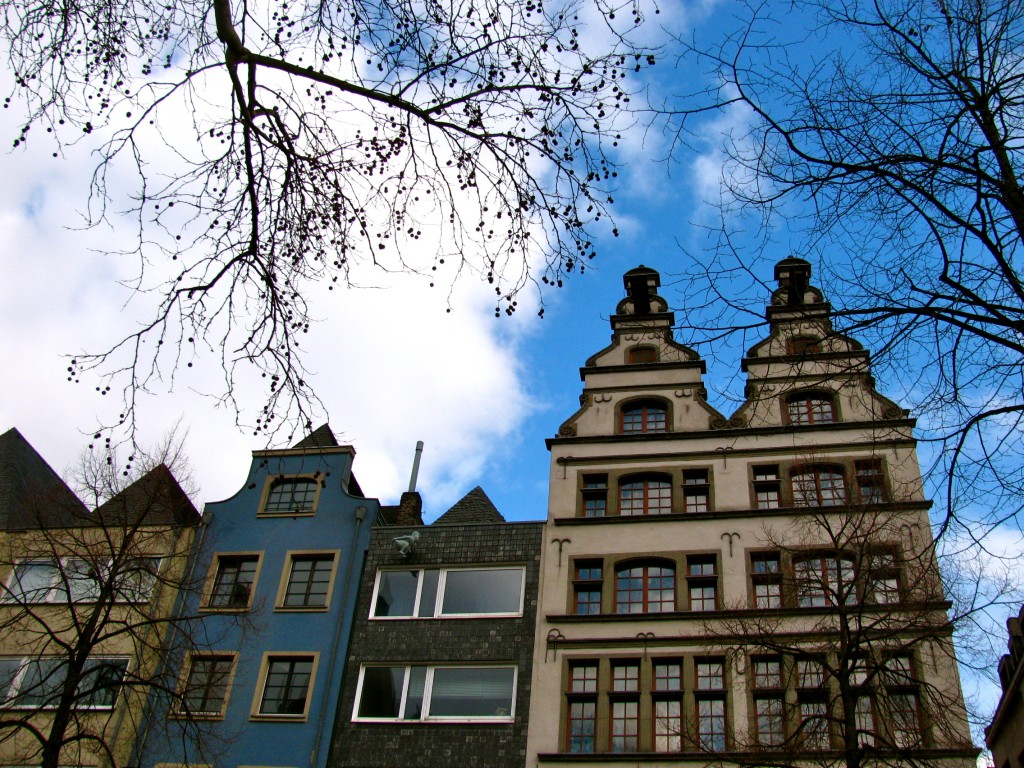 Most of July will be spent in Cologne area where Michael is finishing a project with a German Institute. Since I've lived here before, I wanted to check out other things like the Sneaker Museum and attend the massive Christopher Street Day on July 8.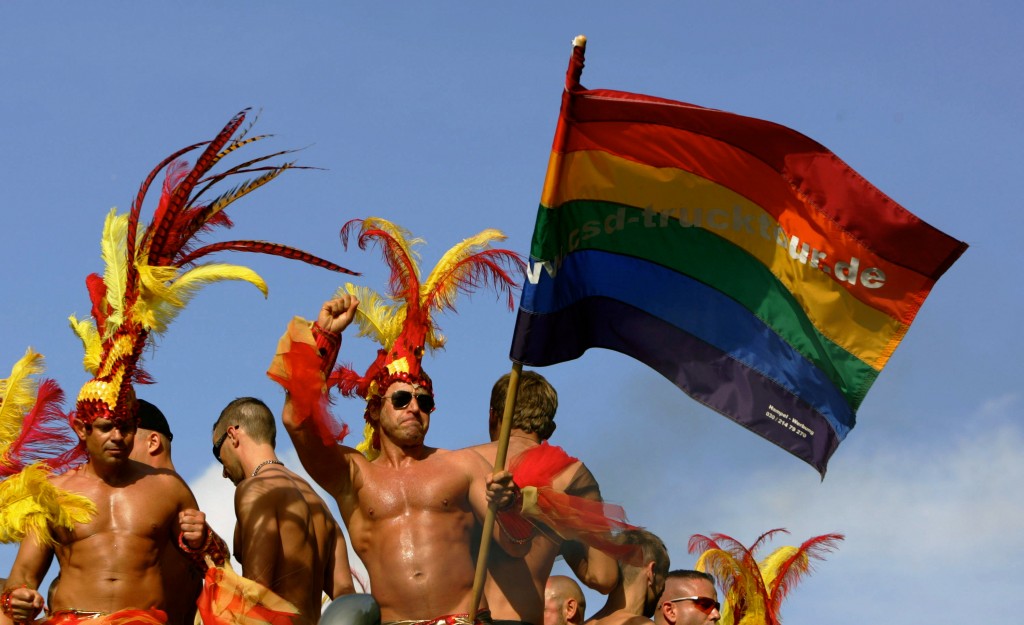 Our friends are also coming to visit us for a weekend on July 20! So it's gonna be a great meet-up! Bart and Kasia are coming from Brussels. Bettina is flying from London (to also meet a Brazilian friend who is now based in Cologne) and Julian booked his flight back to Germany from Namibia to join us. Meanwhile, Franziska is already based in Cologne now yay so its gonna be fun times when we all meet for sure.
July 14: Vlissingen, Netherlands
We're probably going to Vlissingen for a weekend. Why this city? It's where Michael studied before and he wanted to visit. So I'm tagging along of course ;D
July 24: Bremen, Germany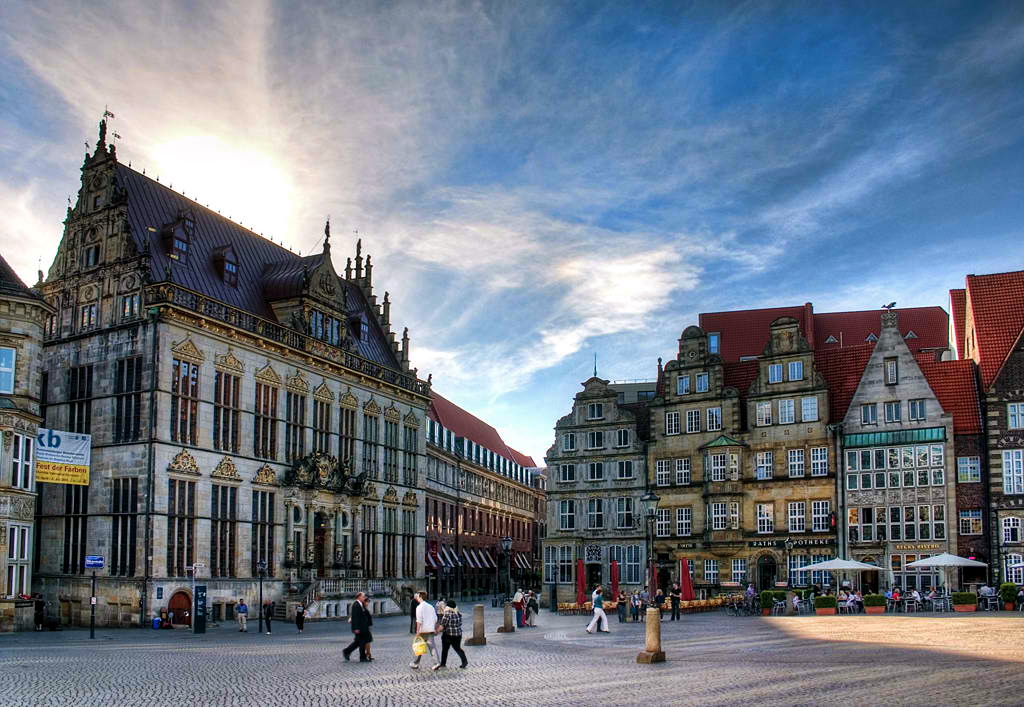 I got accepted to participate in an almost all-expense paid Liberty and Entrepreneurship Camp organized by the amazing Simon Black in Lithuania this summer. There were applications from all over the world and they selected 50 participants from over 30 countries, "each highly motivated, energetic, and with a fantastic story". Sounds promising! I wanted to participate last summer but I found out about it after the deadline so I put it on my dream list. This year I applied and now it's all happening!
So I'm flying to Vilnius at the end of July. Since this stop has a date constraint I have to find the cheapest way for me to go to Vilnius from Cologne. The best route for me is to go to Bremen first and fly from there. I found the cheapest direct flight with Ryanair!
Since I've always wanted to go to Bremen too, I didn't hesitate putting it in my itinerary. What's to see there? The cool spaceship of a museum, the Universum Science Center and the Town Musicians of Bremen aka the Fantastic Four of Bremen made famous by the Brothers Grimm fairy tale. Plus the city also boasts of unique Art Nouvea laneway but it probably doesn't beat that of Riga's. We'll see.
July 25: Vilnius and Trakai, Lithuania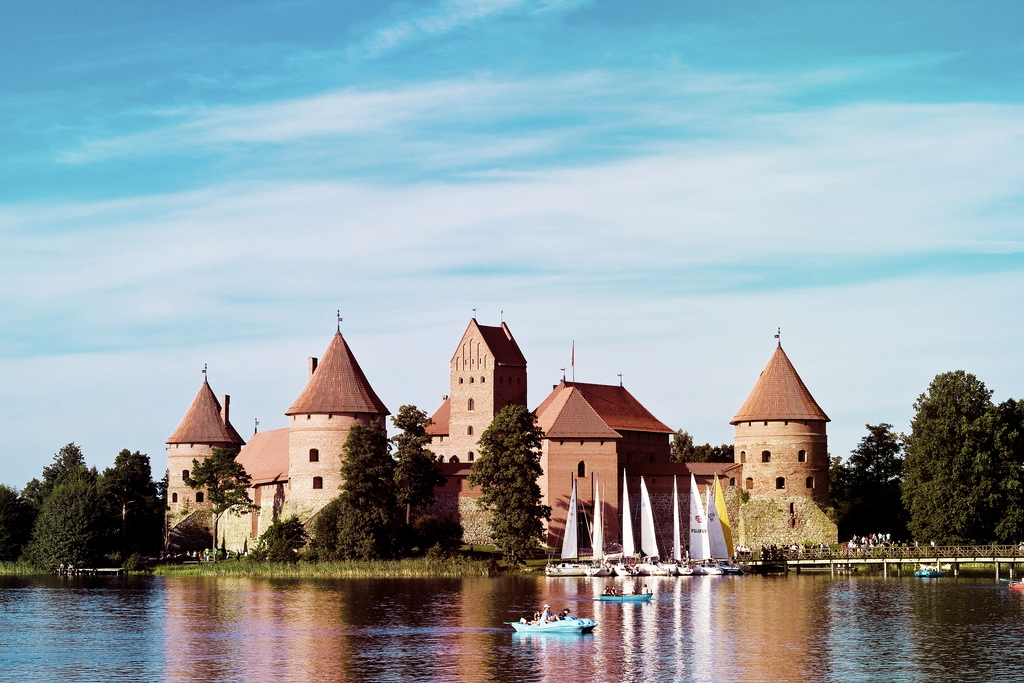 And then off to Vilnius to meet the other participants! We will hangout in Vilnius for a day before they pick us all up to go to Trakai, a lakeside town with red-brick fairy-tale castle 45 minutes from Vilnius. We will be staying in a lakeside resort for 5 days. I hope to learn a lot of things during this camp and be friends with more amazing ambitious kids! Can't wait!
July 30: Vilnius, Lithuania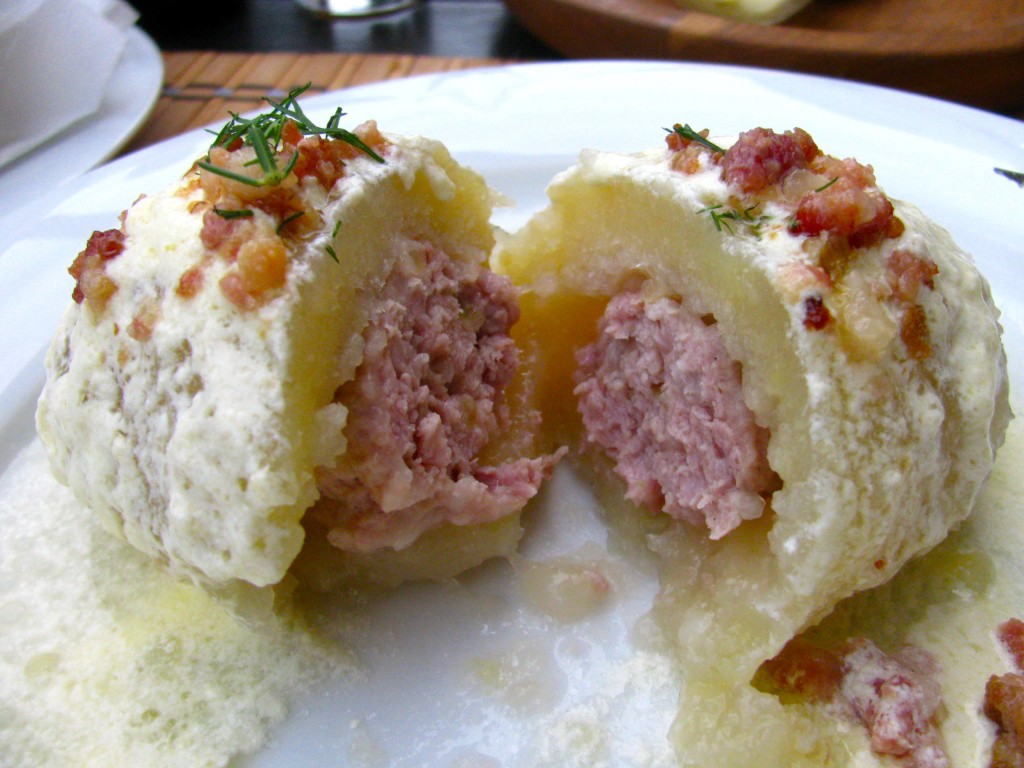 After the camp, I'm staying in Vilnius for 2 days before heading to Stockholm with a stopover in Tallinn. I was here last summer and I liked it. It's a quaint city, it's cheap and the food is good. So I'll probably just pig out and hangout with the participants and paint the town red together.
August 1: Tallinn, Estonia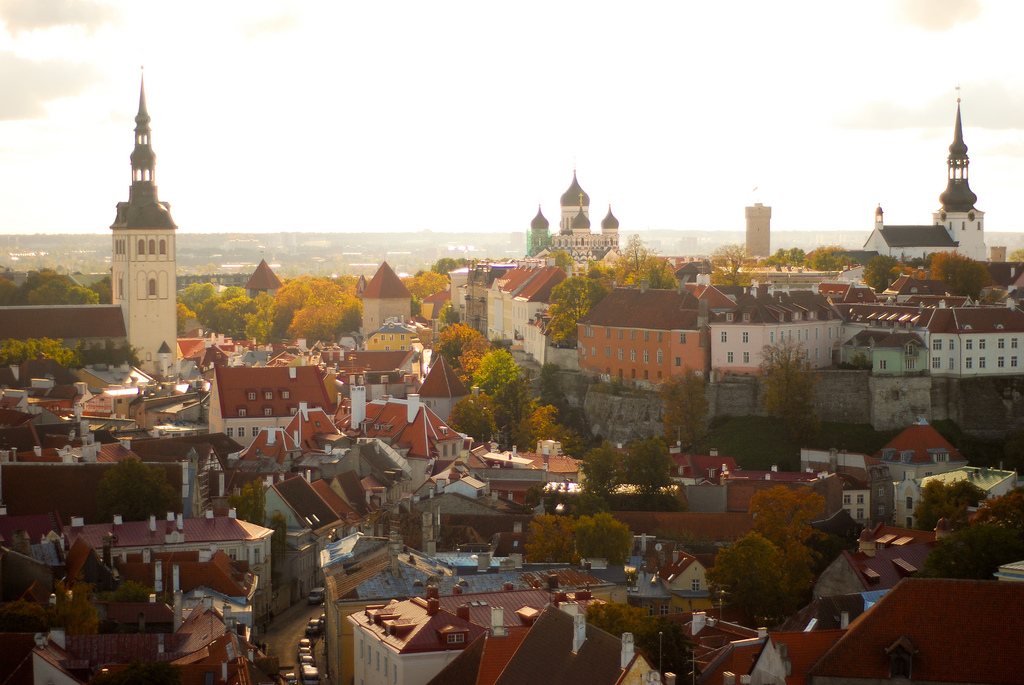 This was unplanned but I found an amazing deal from Estonian Air (Vilnius – Tallinn – Stockholm) and I wouldn't mind stopping over in Tallin for a day so I booked it. I'll write more about how to save with transportation cost using layovers in a next post. ;D
I've been to Tallinn last year but it was winter. It was super freezing and there was a snow storm! Obviously we were indoors most of the time, digesting modern Baltic art and talking about Russian girls and their weakness for fur coats (we were traveling with a Russian friend). So I'm very excited to see the city in the summer. I have yet to plan what to do for a full day in Tallinn.
All of August: Stockholm and Uppsala, Sweden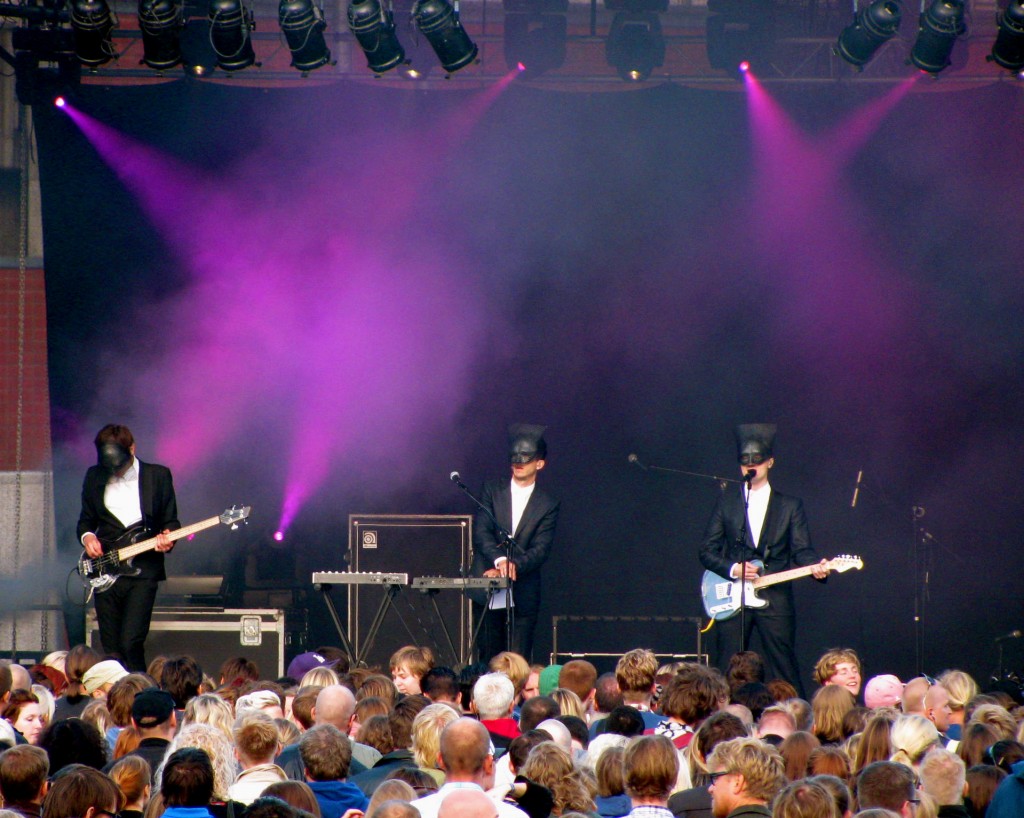 August will be spent in Sweden <3 Michael is flying to Sweden a day after me. Lots of things happening:
Stockholm Pride  –  I was invited to work for Stockholm Pride so yay! Fun days!
World Water Week –  Michael is going to be working for the World Water Week so I'll probably hang around too ;D
Stieg Larsson tour – I haven't done this when I lived in Sweden! MUST do it!
Popagandafestivalen – I'll probably work for this festival too so another yay! I worked for them last 2010. Wouldn't mind working again.
Stockholm Fashion Week – I want to watch some shows! I'll have to see how I can make this happen.
Plus I'll get to see my Swedish friends again! And have barbeque days! And picnics in the park! And shopping! Summer sale all over the place! And very very looooong summer days!
If Heaven is a place on Earth, it's in Sweden in the summer. ;D
September 6: Berlin, Germany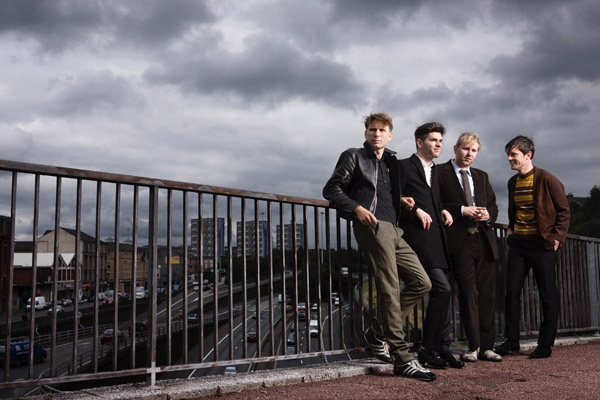 I head back to Berlin to see some friends and attend the Berlin Festival! Franz Ferdinand! The Killers! ETCETERAAAAA! Too much amazingness to mention. Although I might swing by in Warsaw first before heading to Berlin. I wanna see some friends and see the city again. I kinda miss it.
September 9: Paris, France
Then it's Paris for me. Don't know what I'll do here yet haha. It will be my second time anyway so no major touristy things for me. Possibly do an Amelie Trail ;D
And then summer is over.
And it's all happening!
How about you, what's your Euro Trip itinerary this summer? How do you plan your Euro trip? Tell me what you think about my EPIC Strategy!
Photo credits: Some of the photos are mine, the others are from Guus Krol, Sergio Brue, Phillip Korting, Marcp_dmoz, Agneseeva, Mostly Moritz, Jonas Ginter, Gatis Gribusts, Sffreshness.
Related Posts:
How to apply for a Schengen visa at the Dutch embassy
How to apply for a Schengen visa at the French embassy
How to book a flight reservation for visa application without paying the actual flight
How to book your flight itinerary for visa purposes