Learn how to write an appeal letter for a denied or rejected Schengen visa and get your visa approved in 2 days. Includes tips and tricks that work!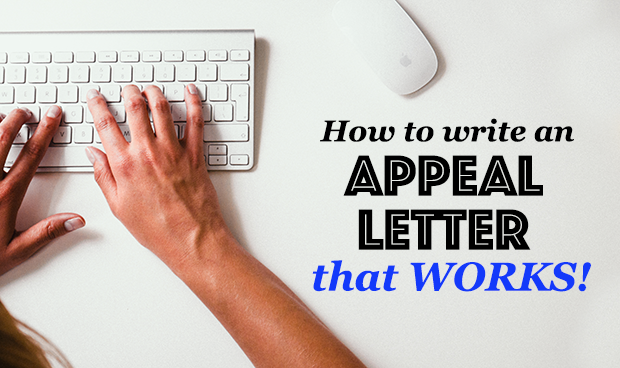 So your Schengen visa was rejected and you want to appeal? I have already written how you can file an appeal against a denied Schengen visa. Your next question is probably: How do I actually write an appeal letter?
There are different ways to write an appeal letter. In this post I will show you how I write an appeal letter that works. Although there are equally many reasons for being denied a visa, the format for writing an appeal letter remains standard. At least for me.
If you've read my previous post, I have been denied a Schengen visa before and so was my sister. But we got our Schengen visas approved in the end. What did we do? We wrote an appeal letter. My sister even got hers approved within 2 days of emailing the appeal.
I'll show you what to write and how to write an effective appeal letter.
In this series:
Schengen Visa Rejection Horror Stories
How to Appeal a Schengen Visa Refusal and get your visa approved
How to Write an Appeal for Schengen Visa Refusal that works
Sample Appeal Letter for Schengen Visa Refusal
How to Write an Appeal Letter That Works
Note that I specifically mention German embassy in the example below because we have first-hand experience writing an appeal with them. But the tips and techniques mentioned can be used to appeal in other European embassies as well.
First, let's start with the minimum requirements.
The German embassy specifically asked you to include the following in your appeal letter. Failure to include one or more of these makes your appeal useless and they will not process it. So make sure you include all of these information in your appeal letter:
1. Your personal details. Your name, first name, date of birth, place of birth, and the number of your passport
2. The date your application was rejected. You can get this detail in the rejection letter you received. Make sure you write the correct date.
3. You current address. Write your address that contains the street name, house or apartment number, City/ Town/ Village, postal code,
4. Your email address and phone number. They are not required but I suggest you include your email because they can email you immediately if your visa was approved instead of waiting for it in the mail. I also suggest including your phone number in the appeal letter because they can also choose to call you as well like they did with me and my sister when we appealed our visas. This is important specially if you're in a rush and you're traveling in a few days or weeks.
5. Signed by your own hand. The appeal must be signed by your own hand. A remonstration or appeal by a third party (example your sponsor) can only be accepted and processed if you have given your sponsor a power of attorney, which is submitted with the remonstration. So much extra work so I suggest you just do it on your own.
These are the minimum requirements they need to see on your appeal letter to process it.
Next, let's get to the meat of the appeal letter.
So what else must you include in the letter? The following are what I usually include. These are based from my experience of getting my (and my sister's) visa appeal approved. You are free to include other things of course. But I think you should only include the important things.
6. Write why they should approve your visa application. This is obviously the most important section of your appeal letter. This is where you tell them why it's unfair that they denied you a visa and tell them why they should give you one. Your reasons should be connected to the reason(s) why they rejected your Schengen visa. Some of the popular reasons for rejection are:
a. "Your intention to leave the territory of the Member States before the expiry of the visa could not be ascertained." This means that the proof of your rootedness were not enough to convince them that you will not TNT or illegally stay in Europe.
What should you do? You need to prove that you will come back to the Philippines or your country. If you are an employee then write in your appeal letter that you have a job, how long you've been working in that job, how much you're earning and that your boss allowed you and signed an official Leave of Absence. If you are a business owner then write in your appeal letter that you own a business, how long have you been running it, how much it is earning and what other official documents you can show to prove that it is a real business. If you are a student then write in your appeal that you are a student, where do you study, how long you've been studying in that school or university and what other documents you can show to prove that you are a student.
If you own properties (house and lot or apartment), you can also mention it in your appeal because it shows you are really rooted in the country.
If you are a frequent traveller, then mention your travel history. List down the countries you have visited. If you applied for other visas before and got approved, mention them. Write in your appeal that you have been approved of other visas, travelled in these countries and have NOT stayed longer than your visa. Tell them you have no history of overstaying abroad. This shows that you also do NOT plan to stay illegally in Europe.
b. The information submitted regarding the justification for the purpose and conditions of the intended stay was not reliable. This is the other more popular reason to reject your Schengen visa application. This means that they don't believe your reasons for visiting. And/or the documents you submitted don't support your reasons for visiting. This is very vague even to me because if you're honest, you're obviously just going to Germany or Europe to travel and/or visit friends/family. DUH.
What should you do? If you were denied a visa because of this reason, you need to show more proof to back-up your claims of traveling to Germany/Europe. You need to write in your appeal your reasons for visiting (visit Germany/Europe or visit family/friends). You need to write a more detailed itinerary and include all your flight reservation, hotel reservation and tour package details if you're joining a tour group. Show that you have paid for travel insurance. Write why you wanted to visit Europe. The more personal, the better. But it should support WHY you wanna travel to Europe.
You can also mention here your travel history and other travel visas. If you are visiting family, mention this as well and attach corresponding brith certificate as proof of relationship.
7. Attach all supporting documents. Based from the reason(s) of your rejection in #6, attach all supporting documents for your appeal. Create a file for each supporting document and include them in your appeal. Make sure that each of your claims in the letter are supported by a corresponding document. If you claimed you have a US visa then include a US visa in your appeal. If you claimed you own a house and lot, then include the legal property papers to show this etc etc. You get the point.
8. Write a short and concise appeal letter. Remember that the embassy looks at hundreds of applications and appeals everyday. Don't submit a 10-page appeal letter. Make it easy for them. Write a short and concise letter. My appeal and my sister's appeal letters were only one page. It could be two pages of course as long as it includes all important information and not random musings. But short and concise should do it.
That's basically it.
Follow the minimum requirements of the embassy, write a short and sweet letter why they should give you a visa and attach all supporting documents. Then submit it.

Format of an Appeal Letter for Denied Schengen Visa
I like to follow a standard format when writing an appeal letter. Here is what it should be like:
Date:
Embassy Address:
To whom it may concern,
Good day!
Your name, address and details of when your visa was rejected (this covers points #1-3 in the above requirements)
Write why they should approve your Schengen visa (this covers point #6). This is the longest part of your email as it should explain in detail your arguments as to why it is unfair that you were denied. That you submitted everything and that you are not going to overstay.
End the appeal with the date of your planned trip to create a sense of urgency specially if you don't have much time left to wait.
Sincerely,
Hand signature (point #5)
Your full name
Your email (point #4)
Your mobile number (point #4)
Tips for Submitting An Appeal Letter for Rejected Schengen Visa
So now you've finished writing your appeal letter. Here are other tips for an effective appeal letter.
1. Copy read your letter. Make it clear, short and sweet. No grammatical errors if possible. Let another person read it and edit it for you just to make sure everything is in order.
2. Write your email and phone number in the appeal letter. This was they can call or email you immediately for updates.
3. Do not include random things in the letter. Focus on why you were rejected and what proofs you have against it. You can't just beg for a visa. You have to show them you deserve one because of facts with supporting documents. Write with confidence. You know you are not planning anything illegal. Your letter should communicate this.
4. On the subject line of the email write URGENT and the date of your flight. This way they can see that they need to act on your appeal asap. Remember, the embassy receives a lot of emails everyday. Make your appeal stand out.
5. I think the best time to send the email is around 10:30 or 11AM so your email will stay on top. If you email it at night or too early in the morning, it might be buried by other emails once the person who checks it opens the email. So email around 10:30 or 11 AM.
Need Help Writing an Appeal Letter for Denied Schengen Visa?
If you need help on how to write an appeal letter and how to appeal, I can help you write a customized appeal letter based on your visa application situation and why the embassy rejected your application. There are 9 reasons why an embassy will deny your Schengen visa application and each reason of denial needs different proof when you appeal.
Just order the service below and I will send you the Appeal Letter Questionnaire via email after ordering. I will ask you a few important questions regarding your visa application before I start writing your customized appeal letter. This service also comes with FREE visa consultation so you can ask me anything about your Schengen visa application during this process.
Do you have other questions? Have you written an appeal letter in another way and got approved? Let me know in the comments below!
Next on the blog: Sample Actual Appeal Letter we sent the embassy
Sign up below to be updated about Schengen visa application.