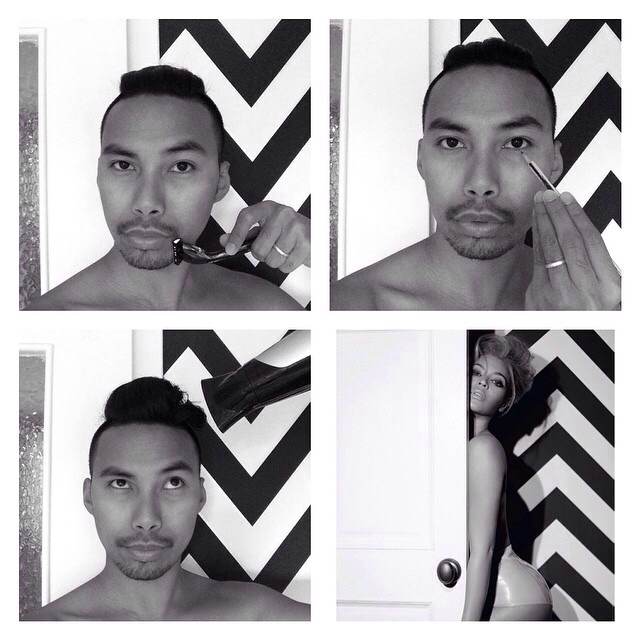 So it totally freaked me out that the Beyonce poster I bought when I watched Beyonce in Cologne, Germany a few months back had the same Chevron wallpaper pattern as my renovated "office".
I only saw the poster again when I bought a big-ass frame for it last week and was surprised to see the same pattern. I will post more pictures of my apartment soon so you can see what I'm talking about. I do post lots of sneak previews on my Instagram. If you're not following me yet: WHY AREN'T YOU?!?
Anyway. BOOM! Perfect idea for the make-up transformation social media vomit. I mean this is my blog and I'll have some fun with it, yeah? If you're posting #makeuptransformation pictures, tag #dreameurotrip so I can stalk you!