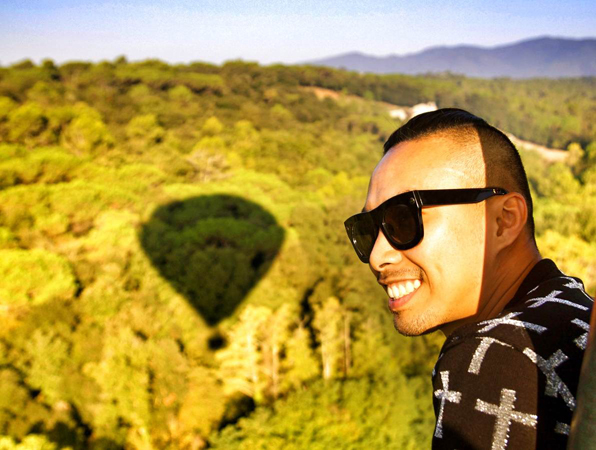 Disclaimer: The video automatically plays so you can pause it while reading this.
I'm the type of person who likes to celebrate things in life, big or small, rather than rant endlessly about the shit that happens behind the scenes (and trust me there are lots of shit happening) because really, who dafuq cares?
I know everyone of you, like me, is fighting your own daily battles and to be honest, we need to hear more good things than bad things. Agree?
So today I want to celebrate my appearance on Barcelona TV on our first time ever to ride a hot air ballon in Barcelona. Because really, how many times do you get to ride a hot air balloon for the first time and be featured on TV too? Probably only once. If you're me. LOL. Read how it happened.
If you're bored, you can go ogle nekkid Germans or fall in love with Tuscany.
Have you seen Gravity? I haven't.
**