Hello beautiful dreamers! Greetings from Vilnius, Lithuania!
I am so sorry for the delayed updates in the blog (I update more in Facebook and Twitter so better follow me there!) and for the delayed reply of emails. I have been really busy traveling the past week.
More on the travels later but first, the 4 AWESOME NEWS!
1. I won a website competition which they are formally announcing at the end of July. I even got mentioned in Men's Health haha. Thank you for all those who visited the site and used the EuroTrip budget calculator. I hope that helped you in planning your EuroTrip!
2. I am officially working and covering 3 more music festivals in Sweden this August! So I will be rocking out in Stockholm at Stockholm Music and Arts Festival (Aug 3-5) and Popagandafestivalen (Aug 25-27). The other one is in Gothenburg, Sweden called Way Out West (Aug 9-12). I have always wanted to be a part of Way Out West and now it's all happening!
3. I am heading to dreamy Trakai, Lithuania in 4 hours to meet 49 other amazing people selected from all over the world for the Entrepreneurship Camp. We are staying in this really amazing resort, Aerodream, overlooking the lake and maybe the Trakai castle. I am super excited! I will be rarely online in the next 5 days.
4. I also got interviewed at BelowZerotoHero about how to gypset aka how to live a life less ordinary. Read the whole interview here.
I couldn't be any happier. Everything is happening.
Anyway.
Last week we were back in Cologne to meet out friends and we attended Dinner in WHite flashmob which is my first ever flashmob! Pretty cool!
After that, one of our friends invited us to their own little castle with a beautiful garden and private pool in a small village called Wissel. They are celebrating this very German tradition and I was very happy to be able to experience it. How many tourists can claim that they've been to Wissel for the Schuetzen Fest? NONE! Haha.
Their house is gorgeous and I had one of the best times ever eating great food and veggies picked freshly from the garden! And all day we were just hanging out by the pool, playing and drinking.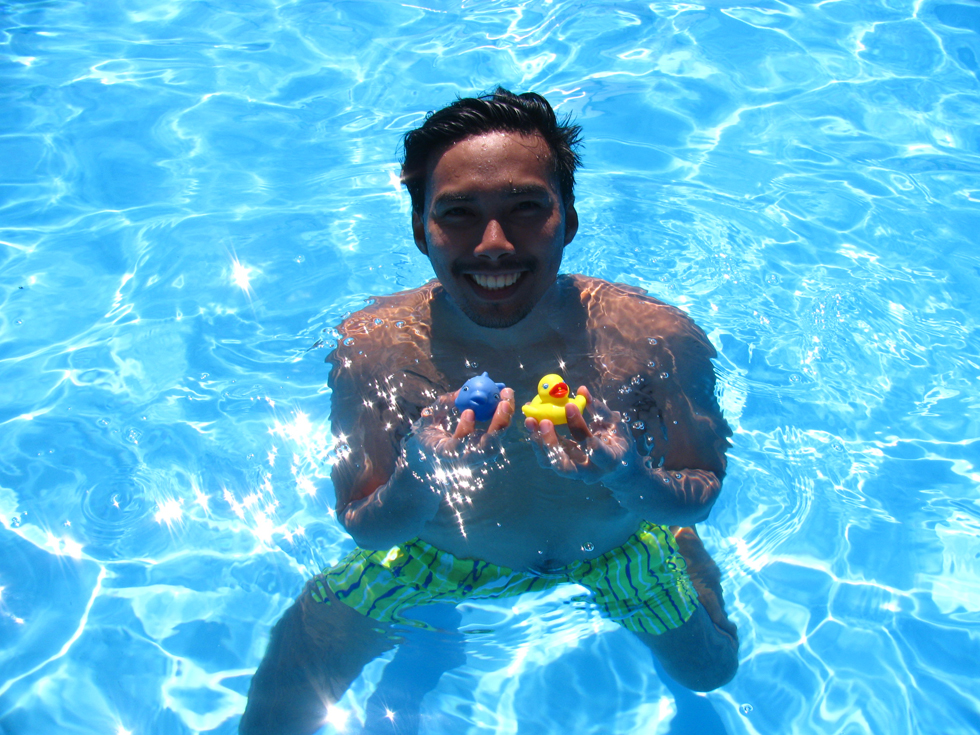 The next day, our friend's father drove me to Duisburg where I took the train to Bremen. I hate German trains because they are so expensive =(
Bremen is so lovely and gorgeous! My host, Moritz, took me to the lake to sunbathe and swim. Super duper nice! Later, I went around the city to see more of it. At night, I met some more friends of his and we drank the night away. Didn't drink too much though as I have a flight to Vilnius the next day.
Now I am in Vilnius and I can't wait to explore the countryside.
How about you? When are you going to have your own adventures in Europe?
All of me,
DJ