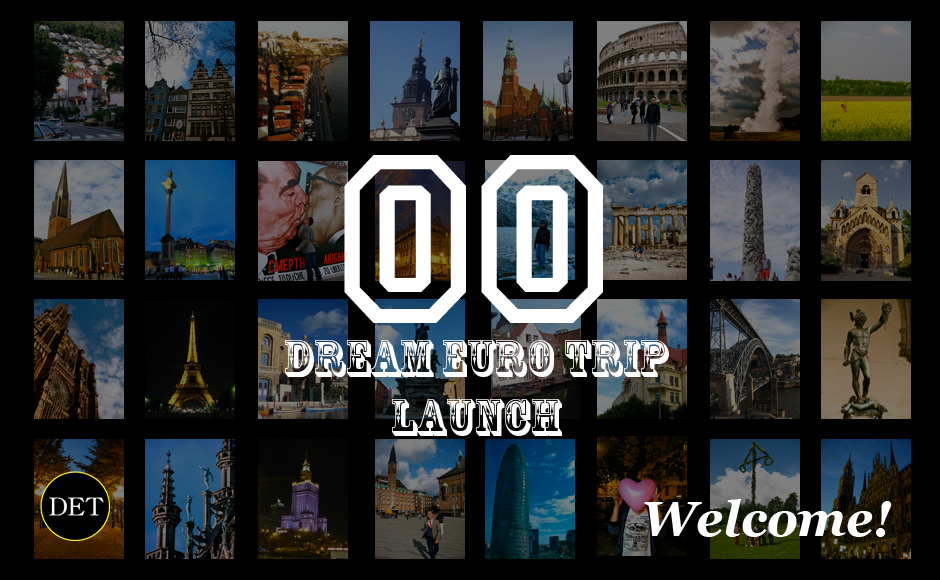 Welcome to Dream Euro Trip!
I am so excited to finally launch the website. I've made it as informative and beautiful as possible because you, beautiful reader, deserves the best. My goal is to make this the ultimate website for planning and budgeting a Euro Trip. It's pretty brand new and if you love it, then please share the amazing articles through your chosen social network and spread the word to your friends who love Europe and/or planning a Euro Trip soon. I want to help you plan your most epic Euro Trip yet! So ask me anything through Facebook, Twitter or email.
Are you planning a Euro Trip soon? Wondering how much it really cost to travel in Europe? Then try this free online Euro Trip budget calculator I have created for you, the first and only online Euro Trip budget calculator in the entire blogoshere!
I will be updating the site with more useful stuff for you so you should bookmark the Travel Resources page if I were you.
You can read more about what the website is all about here.
I have a lot of things in store for you so come back and share it to all your beautiful friends!
It's all happening!
DJ Yabis
P.S. If you find any bug or error or something not beautiful, can you kindly let me know by email? It's djyabis at dreameurotrip dot com. Thank you!