My adventures around the world has always been extremely interesting and unique because of the locals I met and hangout with. To me, travel has always been about the people you meet and how they ultimately change you. In this section of Dream Euro Trip I interview smart, interesting, and beautiful locals that I think will inspire you (and me) to keep the dream alive. I asked them to give us local insights into their cities and cultures exclusively for Dream Euro Trip readers.
I love talking to people so this is my avenue to do just that. The truth is that there's always something new you can learn from another person. But I want to learn from the best, from people I can emulate so that's what I'll do here. I'll arrange interviews with some of the coolest people in the world so I can pick their brains and share it with you. I'm sure we can learn a thing or two from them.
Meet Jurriaan Teulings from Amsterdam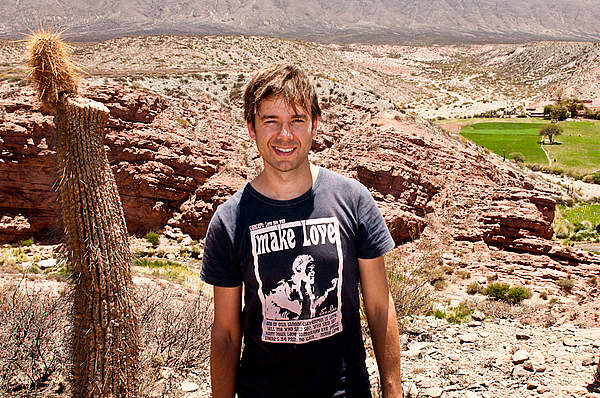 Jurriaan Teulings is an intrepid travel journalist and perpetual traveler. He is the Deputy Editor-in-Chief of Winq International, a high-end men's lifestyle magazine distributed in over 50 countries worldwide. Some of his clients are Flying Dutchman magazine, KLM Agent, Revu, Portfolio, Mercedes magazine, Winq, Villa d'Arte and Hilton hotels. His stories and photographs have appeared in magazines worldwide, including The Out Traveller (USA), The Adelaide Advertiser (Australia), Longevity Magazine (South Africa), The Peak (Asia), and the South China Morning Post (China). He is currently hanging out with favela druglords in Brazil.
DJ: Please tell me a bit about you and where you live.
Jurriaan: I'm a travel writer and photographer. I am away from home for about 8 months a year on average, traveling the world. The rest of the time, 'home' is Amsteram.
DJ: In this age of hyper-documentation, where there's hardly a coffee shop in Amsterdam that hasn't had the merits of its space cakes debated over at TripAdvisor, what are ways for first time visitors in Amsterdam to experience the city in a unique way?
Jurriaan: Rent a bike, ride around like a real Dutchman would. It's fun, and you'll be surprised how small Amsterdam is. If you want to explore the countryside a bit, all it takes is a 20 minute ride from the centre, and you're in the meadows. I often take people with me on a trip along the Amstel river, or if they're up for it, I'll even take them to the next town (a three hour bike ride): Utrecht.
Other unique things: eat Stroopwafels at the Albert Cuyp market, where they're made fresh (warm, they're the best) or try raw herring, dutch sushi, at a fish stand.
DJ: Any secret neighborhoods, restaurants, events, bars/clubs that we should know about?
Jurriaan: My favorite neighborhood is de Pijp. Chocolate bar is good, as are other bars on the same street/area: along Eerste van der Helststraat.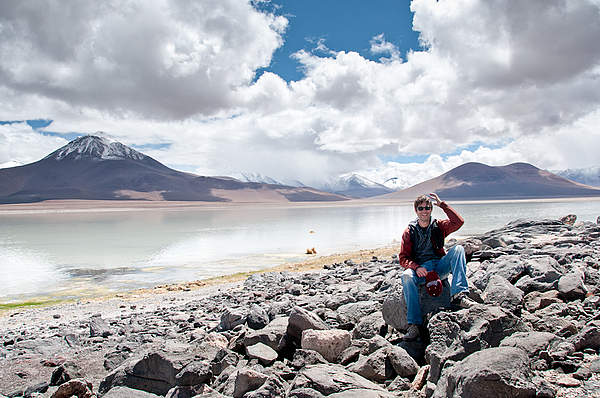 DJ: A lot of people who want to travel to Europe said their biggest obstacle is money. Almost all of them think they can't afford Europe. Amsterdam is one of the pricier destinations in Europe. Do you have any tips on where to eat good but cheap Dutch food? Tips on how to have a grand time in Amsterdam without breaking the bank?
Jurriaan: The Dutch rarely eat traditional Dutch food. Instead our standard diet, for dinner at least, is often asian or southern-Mediterranean inspired. Try nasi goreng, with 'sate' the Indonesian dishes that have become a national food the same way curries are in England.
One thing we often do is Indonesian take-out. It's cheap, really good and a bit different from food in Indonesia, for instance: 'rijsttafel' – its a Dutch concept combining several regional indonesian dishes.
One type of Dutch food – cheap, too – we still eat is snacks. Try kroket. It's only about a euro or two and very yummy. Battered and fried meat stew, essentialy. To be enjoyed with mustard. Try 'Febo', a place where you can get it from little compartments out of a glass wall (kitchen is behind it). Unique experience.
DJ: If you have a friend visiting you and your city for the first time, what and where would you show him? How would your tour around Amsterdam look like?
Jurriaan: A bike tour on the canals, maybe a little boat ride (even though it is touristy, it is great) and a visit to my favorite photo museum: FOAM.
DJ: Can you give us 3 things we probably don't know about Dutch people or Dutch culture?
Jurriaan: We understand more German than we like to admit (to many of us it is an ugly language and it is sometimes considered a bit offensive if a foreigner assumes we speak German. It's complicated – party because of history, partly because Germany is our big brother and we like to appear different.
We are crazy about 'dropjes' a candy that few foreigners like.
In summer, we like to pretend that we are latinos and live in Barcelona. Honest, it's the truth.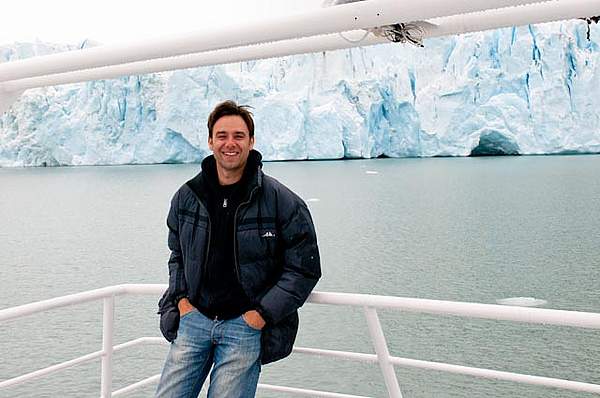 DJ: Or say, explain why Dutch people are not a big fan of curtains. And why are you so fond of hagelslag? And do Dutch people really smell like milk owing to the fact that you drink milk like soft drinks (straight from a carton!)? (Am I stereotyping? :D)
Jurriaan: I don't know. I have curtains, and I don't know anyone who doesn't. I never eat hagelslag, but I like chocolate. I only drink milk in coffee, but who knows, maybe I smell like it anyway, I'm not sure what that would smell like so perhaps I am just used to it.
DJ: Give ONE advice to people who dream of traveling to Europe or those planning to go soon.
Jurriaan: Don't plan too far ahead. Be flexible.
– – – – –
What is your biggest take away from this interview? What other things would you like to know from a local?