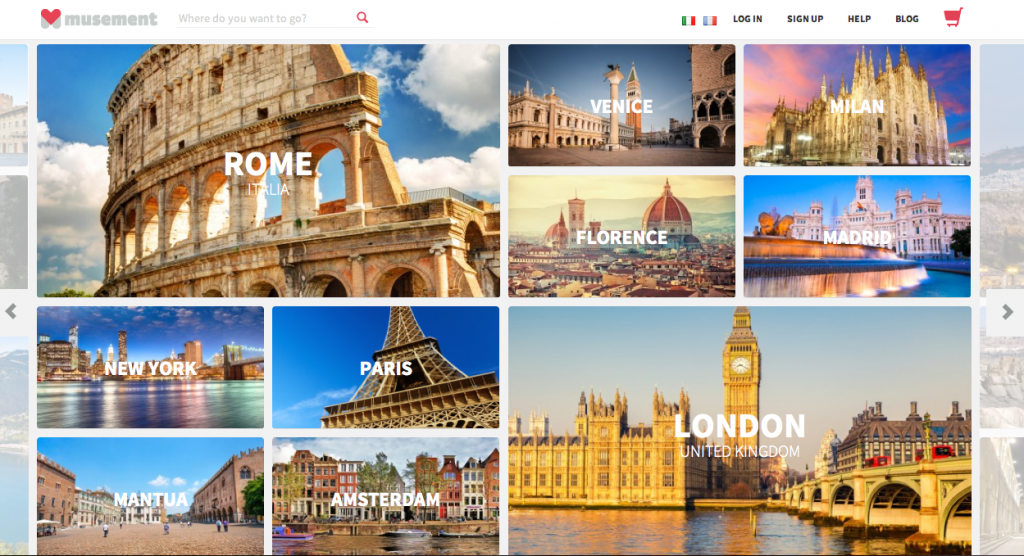 If you love art and you've travelled to Europe before, I'm sure you're very familiar with this scenario: waiting in long lines just to get into some of the best attractions and museums in the world, probably even waking up really early just to try to avoid the queue.
Ain't nobody got time for that!
Meet Musement
Positioning itself as the go-to booking site for museum and cultural tours, Musement seems to be the next big thing in travel. Priority access? Skipping the lines? Immediate confirmation? It promises to let you indulge in your art and cultural cravings and discover unique experiences around the world in just one click.
The team behind it just launched a free Musement app two weeks ago. I quickly checked their website and I got a bit excited because I saw that they are currently offering a lot of artsy and cool stuff in major European cities and the US. I'm sure you guys would love this as much as I do. I mentioned this on my top 5 travel apps post.
Why do I know?
Well because I'm also like you. I love going to world-class museums but I don't love waiting in line and wasting my time. And I know most of you who are traveling in Europe for the first time check out the major museums and sites and only want the best experiences.
Well the Musement app is here to solve that problem for all of us.
Musement is an online platform for activities, tours, attractions, museums, shows and art events around the world.
It offers hundreds of attractions like priority or skip-the-line access to the Colosseum in Rome, Florence's Uffizi, Van Gogh Museum in Amsterdam, the Louvre and Eiffel Tower in Paris and many more.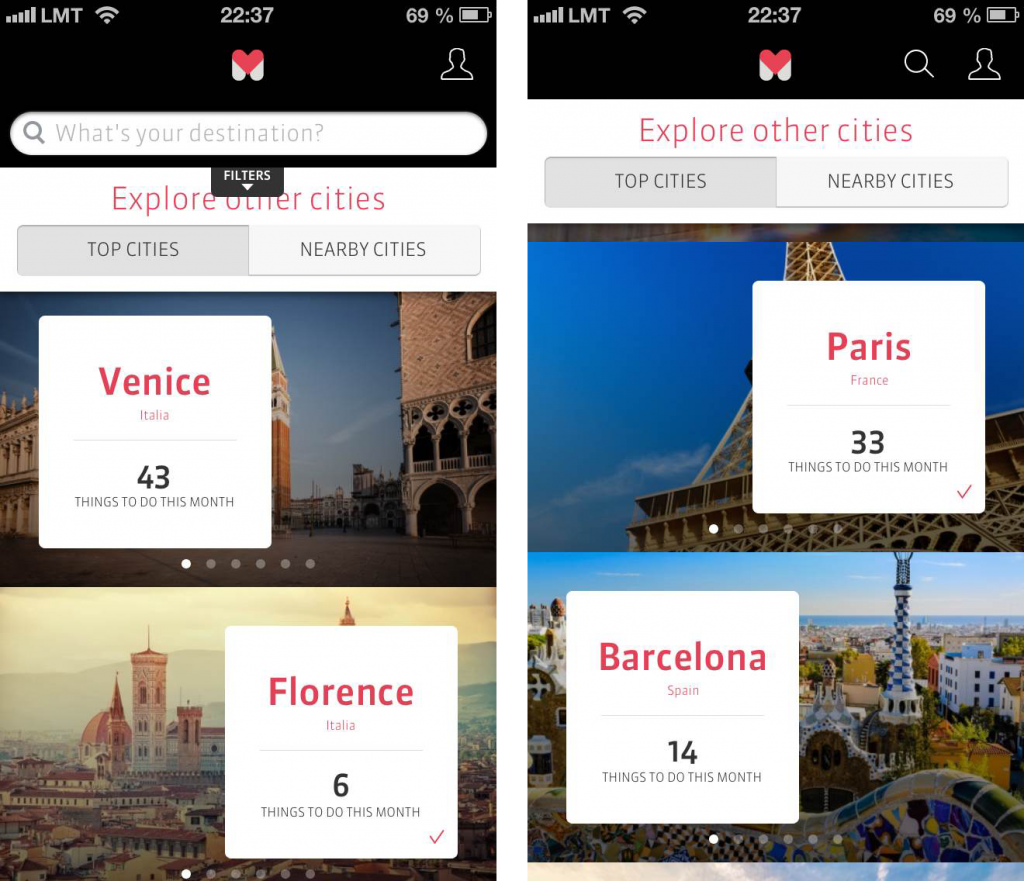 What do I love about it?
There are many travel apps out there but there's nothing like Musement, at least none that I know of. Here are the main benefits of using Musement:
Priority Access – With its skip the line tickets you don't have to waste time waiting on long lines for museums and attractions. By booking advance tickets, you get to skip the line and walk right in through the designated entrance, leaving you more time to enjoy the arts and explore the city's cultural sites. This is probably my most favorite feature of Musement.
When I was in Florence, it took me almost 2 hours just to get in Uffizi, one of the world's best known art galleries. I was just there for 3 days so I didn't really have the luxury of time to waste two hours lining up for entrance. Once I got in I had to quickly breeze through the art gallery because I had to leave soon. In the end, I didn't really enjoy my visit to Uffizi and felt like I didn't really learn anything because I could not linger leisurely to appreciate all the great art in front of me. Lesson? Book your priority acess tickets in advance.
Fabulous, carefully-chosen offers – Its offerings are all great and I'm sure there's something for you who loves art and cultural excursions. It's not loaded with everything. It is not trying to sell every single museum pass or stupid tours. It only offers handpicked tours and activities in key destinations in Europe and US. It has more European destinations. It's perfect if you're heading to Rome, Florence, Amsterdam, Madrid, Paris, London, Venice and Berlin among others.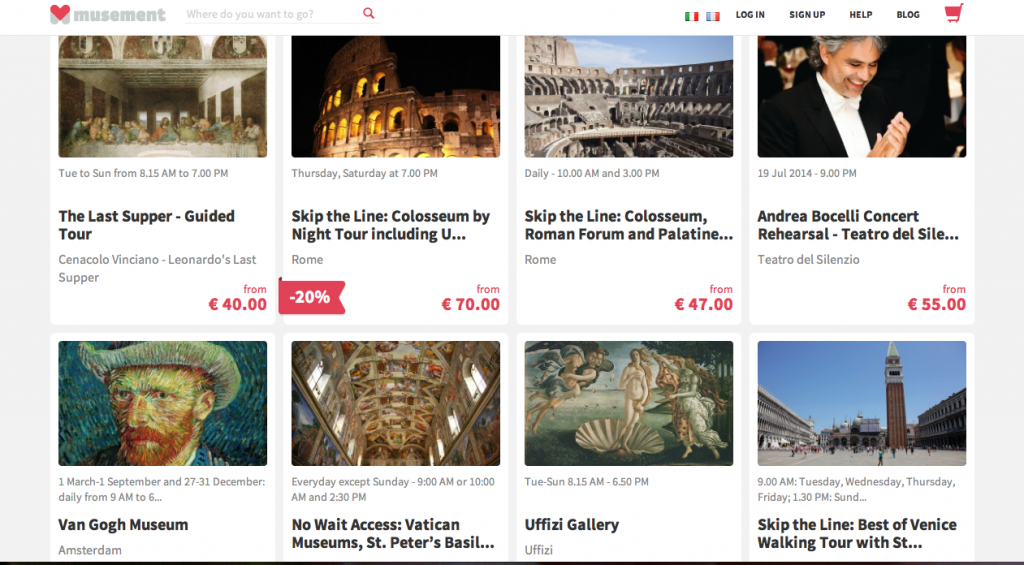 Lowest Price Guarantee – Or they will reimburse you. They are claiming that if you find the same tour offered at Musement at a lower price somewhere else, we will match it and add another discount. Sounds good to me!
Tailor-made experiences – You don't see what you dreamed of doing in their offerings? Looking for a unique experience only for you? Then you can also just contact them and they can make your dream experience a reality.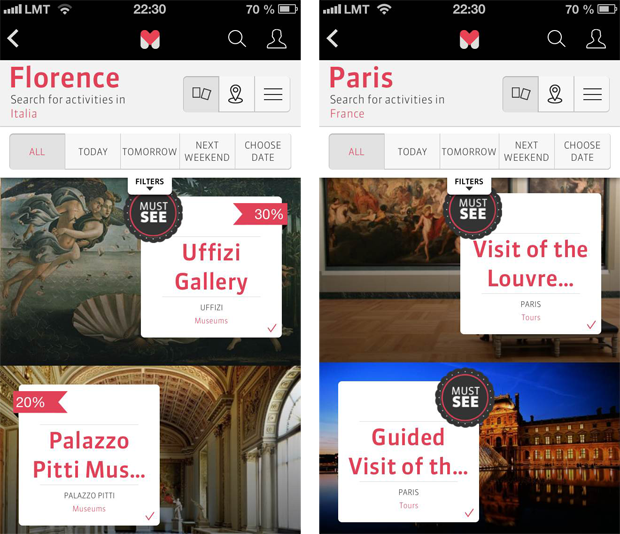 I really don't like badly-designed apps. It screams amateur and I would be wary purchasing anything from them. Musement app looks gorgeous and the design is very clean. But more than that, I like how smart it is and only packed with essentials.
I am planning to go to the Netherlands on the last weekend of April to see the famous Keukenhof Gardens. I saw it in the app and tried booking it. Here are some of the things I love about the app.
Best Features
1.One-click booking – You can easily book your priority museum access or tours via the app in one-click if you already have an account with them. If not, then you just enter your info and credit card details and you're done. Next time you use it, you just login again and purchase anything with its one-click, secure payment system.
2. No printing needed – I love that they also included this feature. I find it weird these days when you purchase stuff online and you still have to print so much stuff. Such a waste of ink and paper. And so much stress too. It's horrible looking for an internet cafe in Europe. Good luck to you if you can't find one. With Musement, after you order you'll see your e-voucher on your screen and you'll also get a confirmation email. You'll only need to show the e-voucher and you're in! The e-voucher can be accessed in the Tickets section of the app.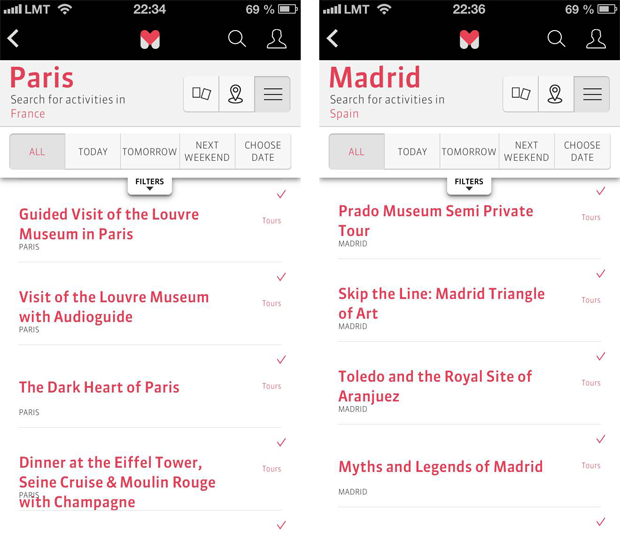 3. Localized suggestions – You can also confirm your location and it will show you the tours and activities available in your city or those near you. You can also easily refine your search by category or date which makes it easy to find whatever you want.
4. Offline availability – apparently the app smartly downloads content in the background when connected to wi-fi, in order to enable users to flawlessly browse attractions and activities of any given city when on the go with no data access.
It's a pretty cool and nifty app. The priority pass alone make it all worth it. Download the free app here for iPhone and here for Android.
Your turn: Do you know of a similar app?
**