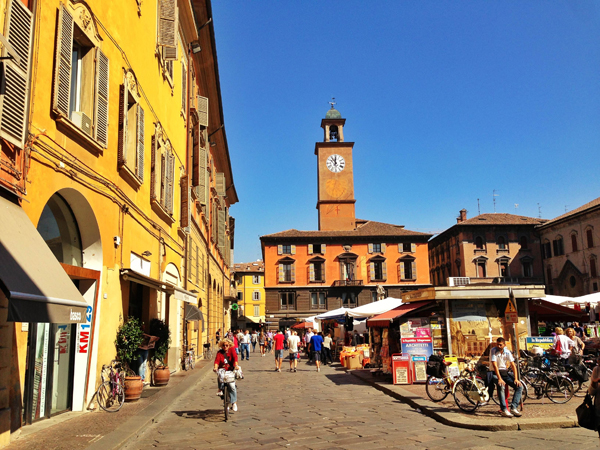 Remember when I crashed at the Blogville apartment in Bologna after I got some tan in the Tuscan Riviera? Well after that, we went on a day trip from Bologna to this really sweet and totally off the beaten path city in Emilia-Romagna region called Reggio Emilia. I was obviously excited to see a different side of Italy after all the usual cities like Rome, Florence and Milan and girl, was I happy to!
If you're planning your trip to Italy soon and you want to go off-the-radar at some point and experience authentic Italy then I totally recommend Reggio Emilia.
Well.
It's a beautiful, quaint city brimming with life. Interspersed with the fashion, food, and interesting shops are well-maintained palazzos and churches and narrow streets that ends in beautiful courtyards. The lovely Marialuisa from Italy Unplugged Tours showed us around the city.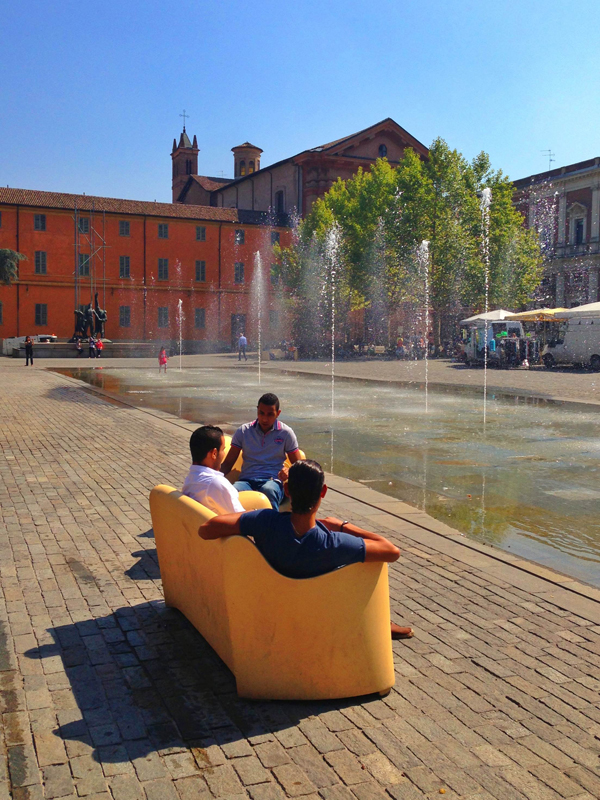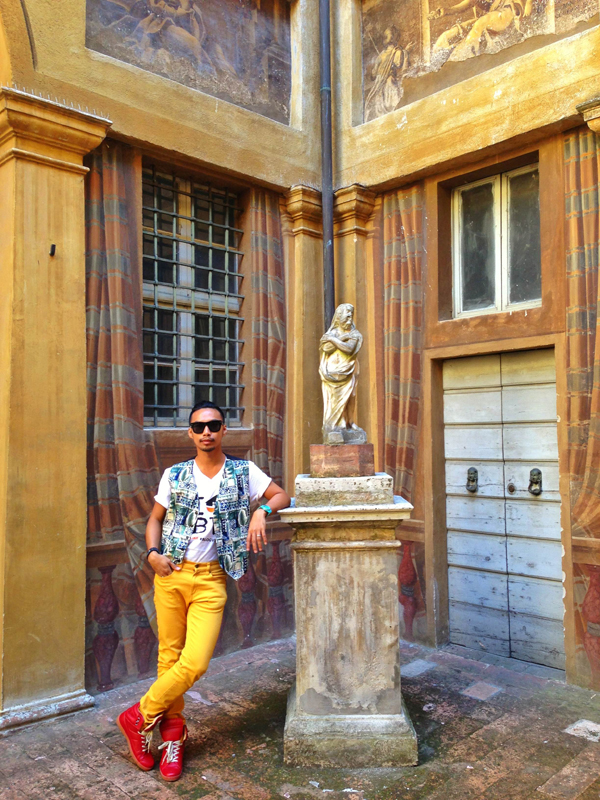 It's called the City of the Italian Flag because the Italian flag was first created in Reggio Emilia on January 7, 1797. You can visit the Tricolor Museum to see it for yourself.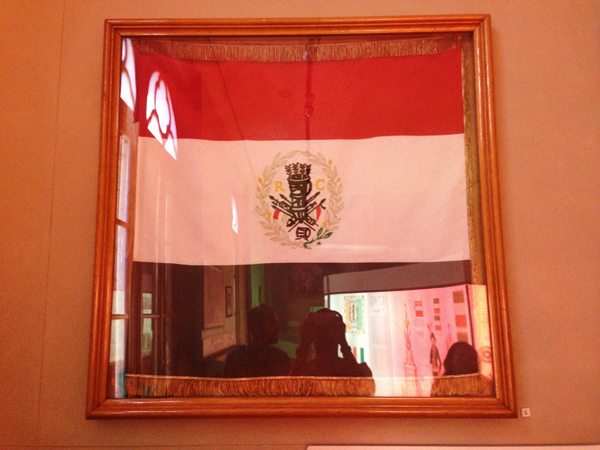 It has a lot of quirky shops, interesting restaurant selection and cozy cafes…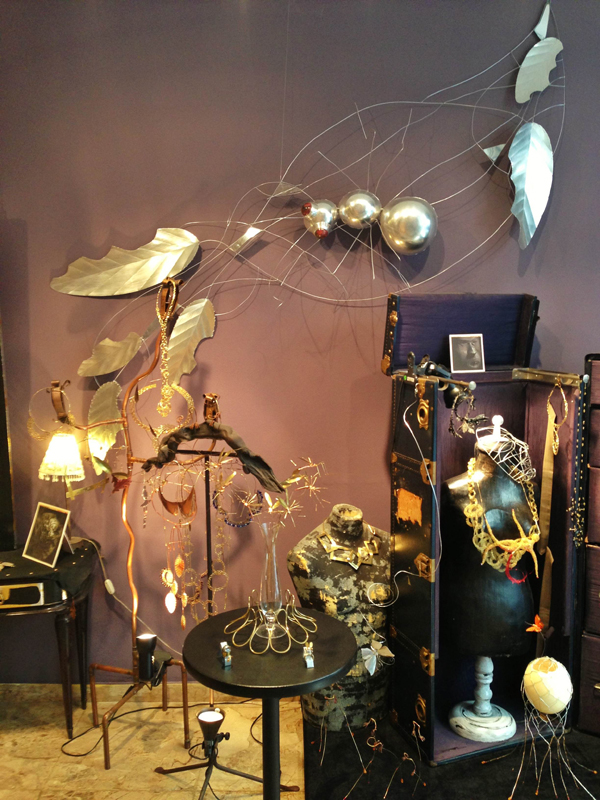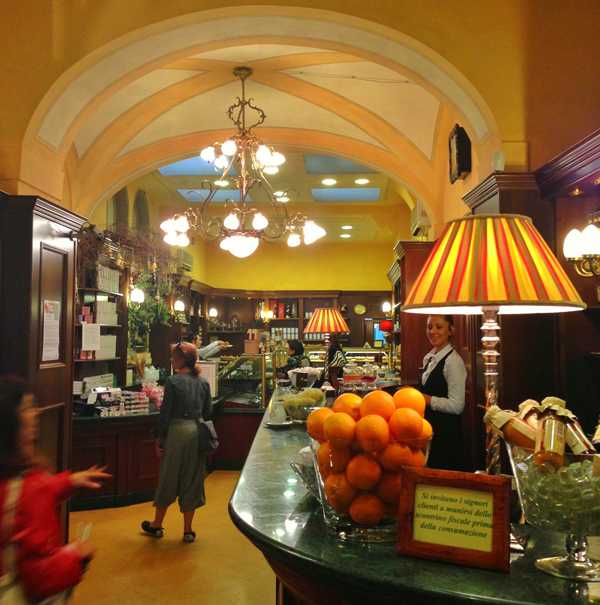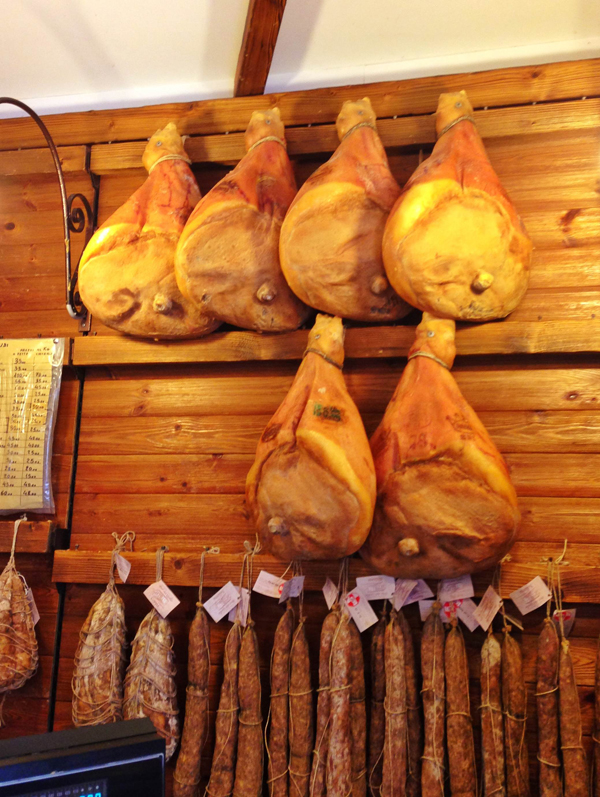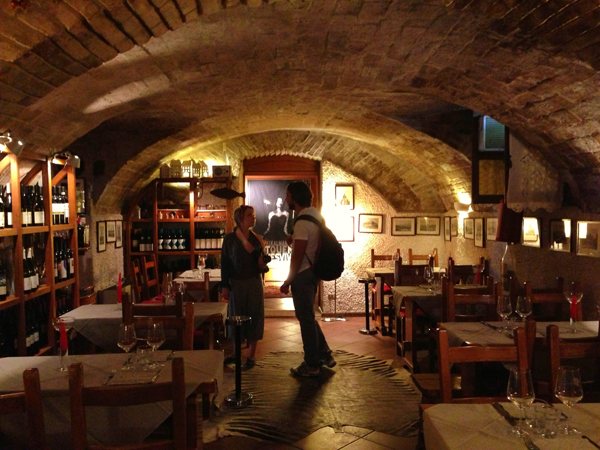 …with hot baristas. 😀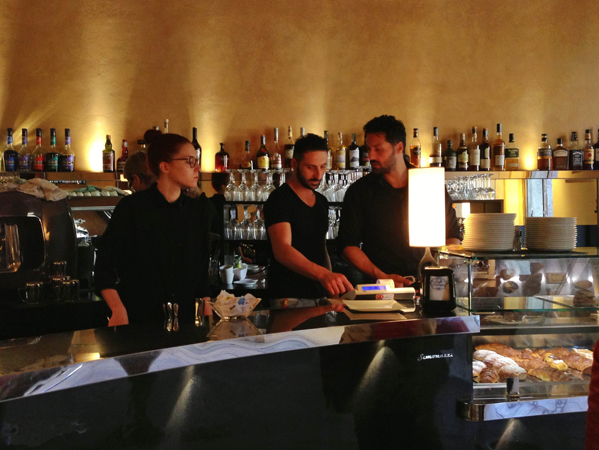 Seriously. You can just go around the center and find a lot of cool shops.
It's still Italy minus the hoards of tourists. And you'll only get to meet super friendly, smiling locals. It's a rich city as well so you will meet fabulous people here and there.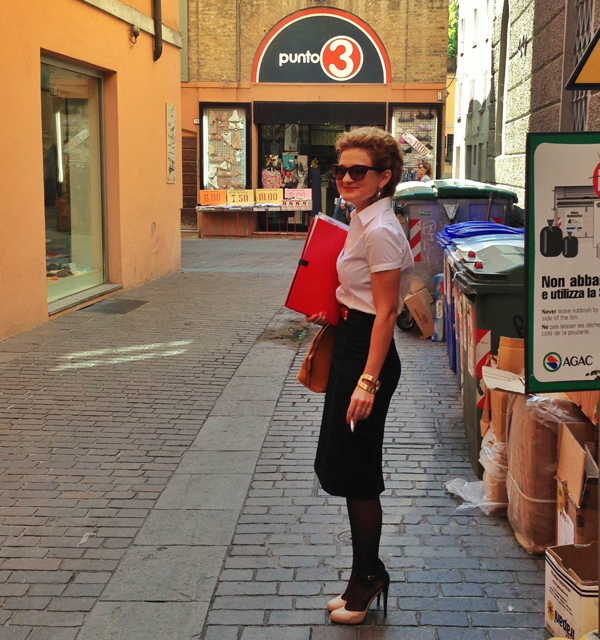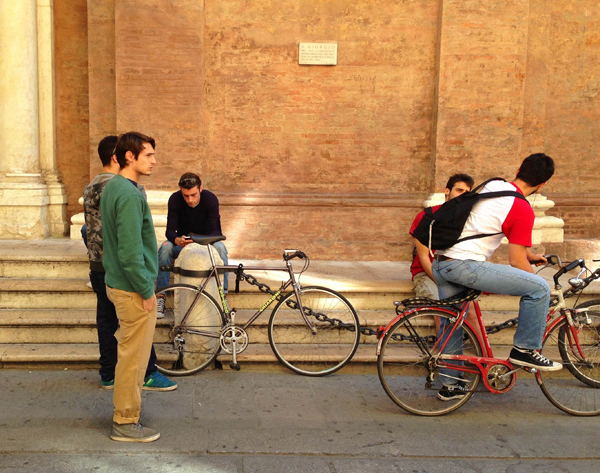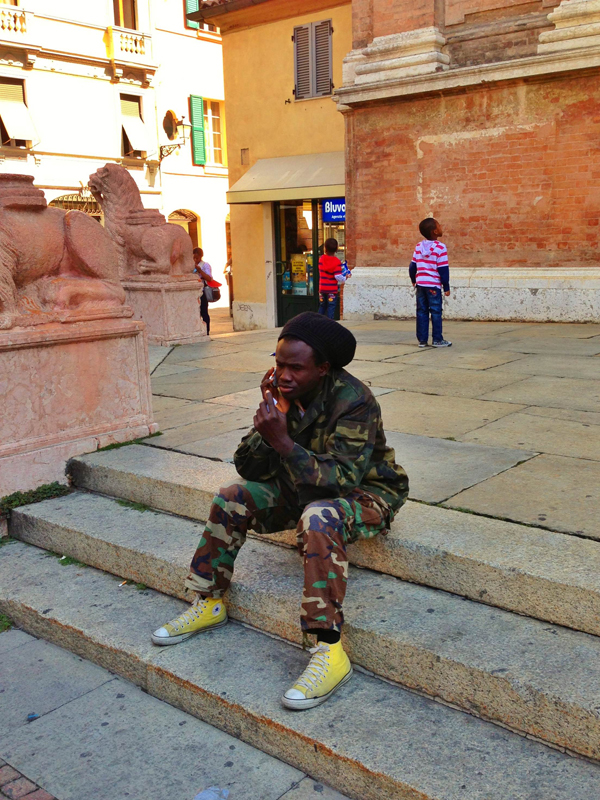 And see lovely grannies gossiping in every corner of the square. I told you earlier this is authentic Italy!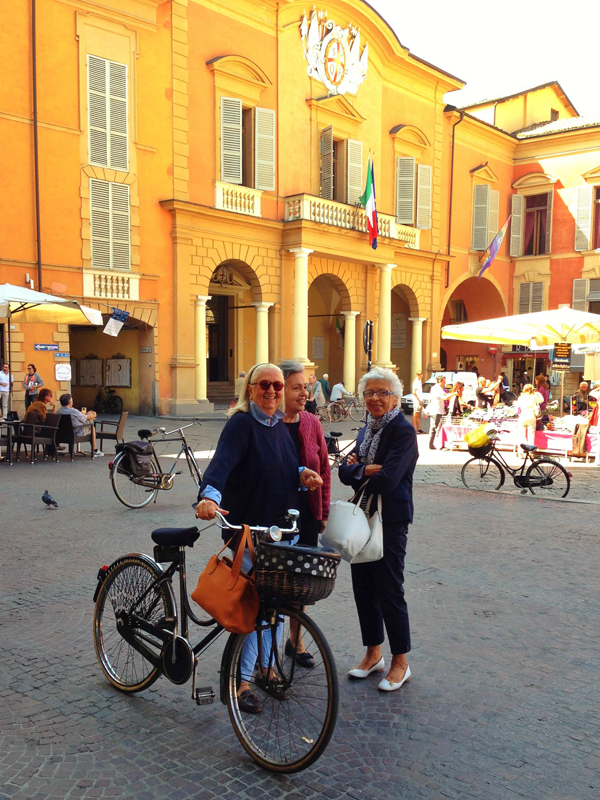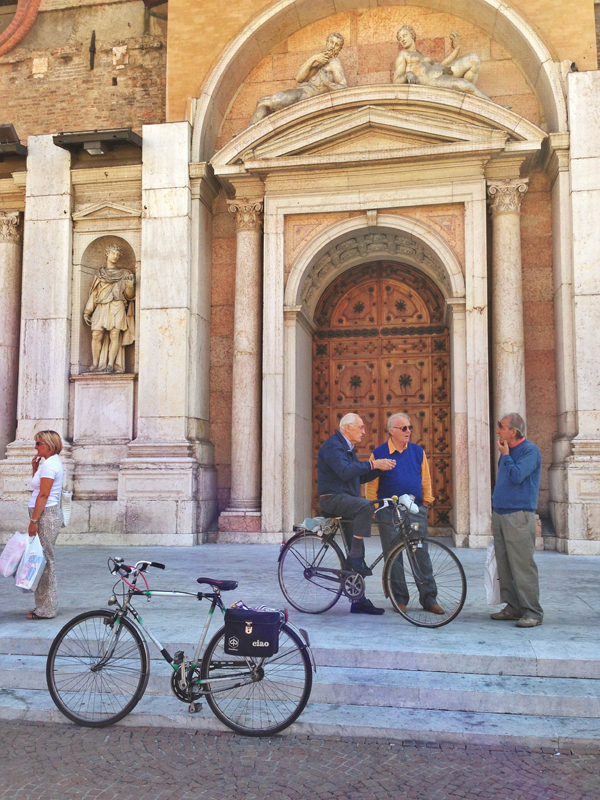 I love cities that are bike-friendly and I immediately fell in love with Reggio Emilia because you see a lot of people biking. Even old people as you can see from the #gossipgrannies above. And not just that, the bikes they own are pretty handsome too. Check them out!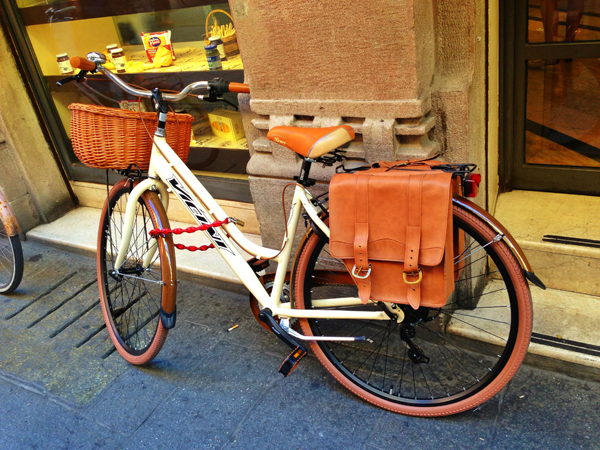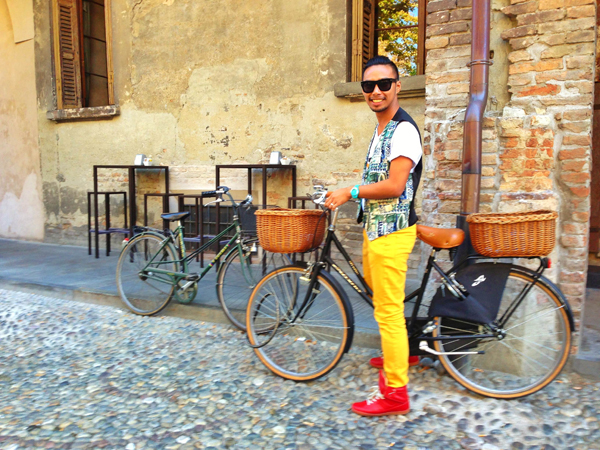 The food is also to die for. I am loving all the pasta sprinkled with authentic Parmesan cheese made from the area.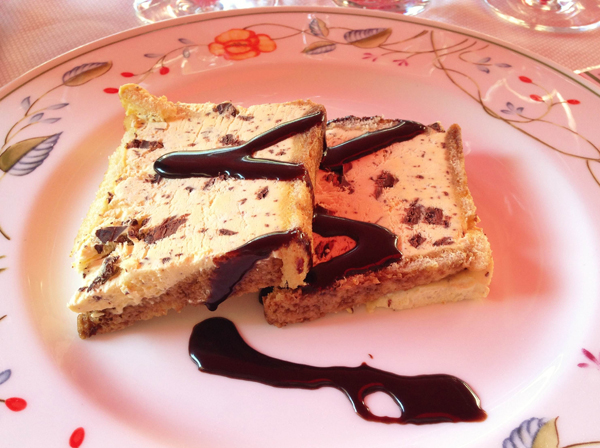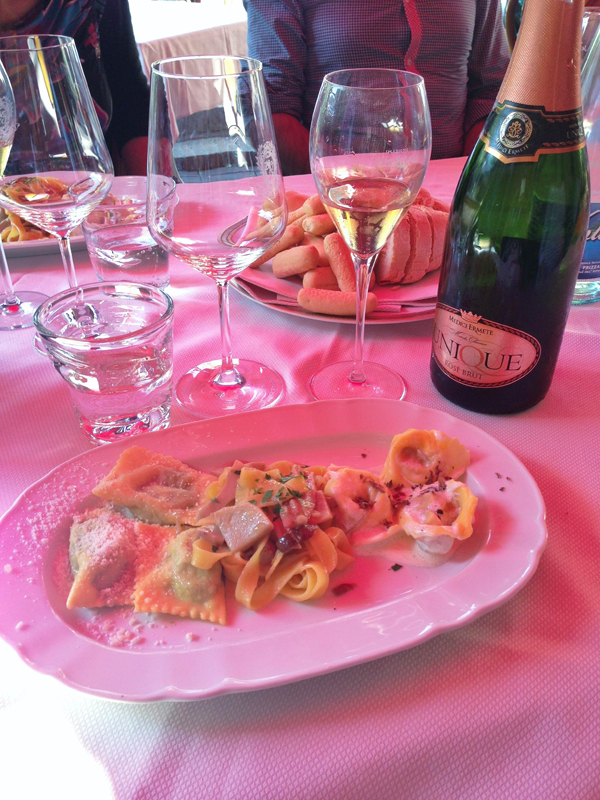 And you should try this local specialty, Erbazzone (spinach pie in English). It's delicious and definitely a personal favorite.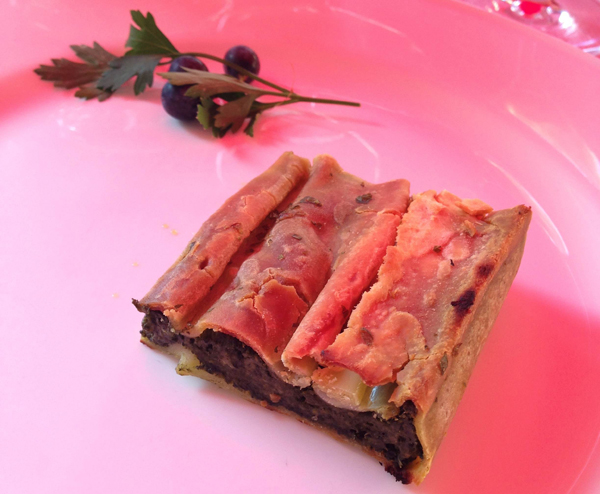 Speaking of shopping, they have loads of great shops here. And I ended up buying this fur coat which I used on my trip to the Arctic Circle this January. It's from a vintage shop for only 70 euros so it was quite a steal! Note: No animal was killed in taking this picture.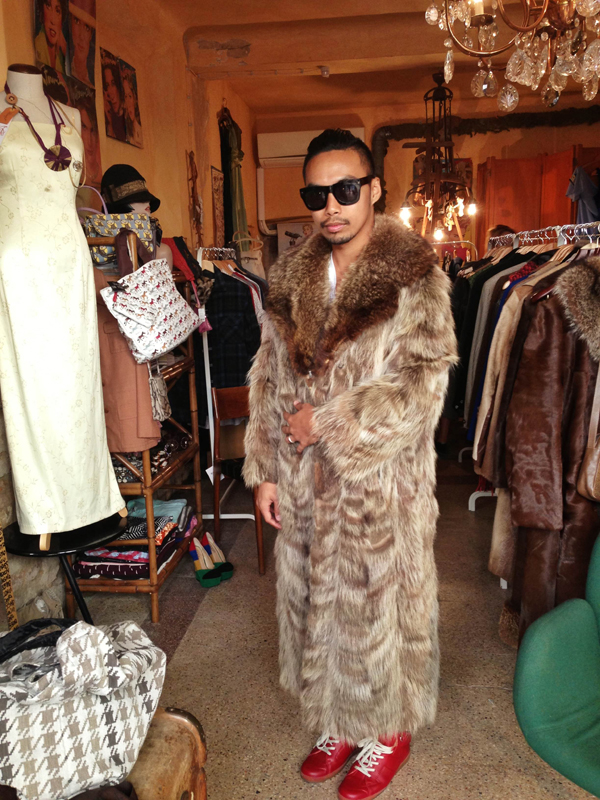 Before leaving, we went to check out the contemporary art at Collezione Maramotti. It has an amazing, international contemporary art collection spanning the years from 1945 till today. The collection is housed in the historical headquarters of the Max Mara company. No photos allowed so I got this from the interwebz.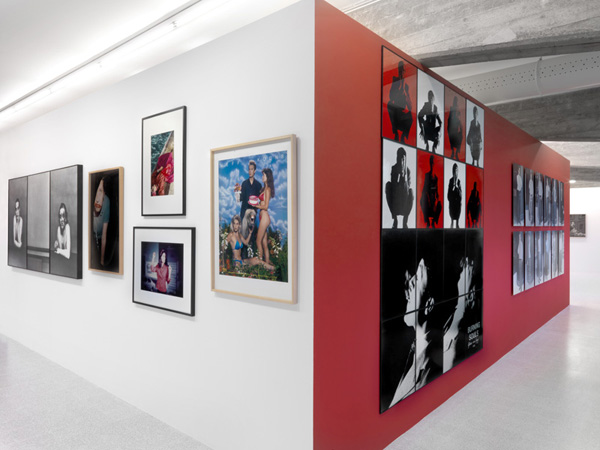 How to get there:
From Bologna, you can take the train to Reggio Emilia with Trenitalia for only 9 euros and the trip takes 30 minutes. If you're lucky you will arrive at the stylish, new train station designed by Calatrava.
Have you ever ventured outside the usual Italian destinations?
This trip is part of the Blogville campaign. Thanks to Ms Marialuisa for taking us around the city and to Nick, one of my favorite Italians who manages the Blogville apartment, for organizing the trip. All thoughts and pictures in this post are my own, except the Colezzione Maramotti photo.