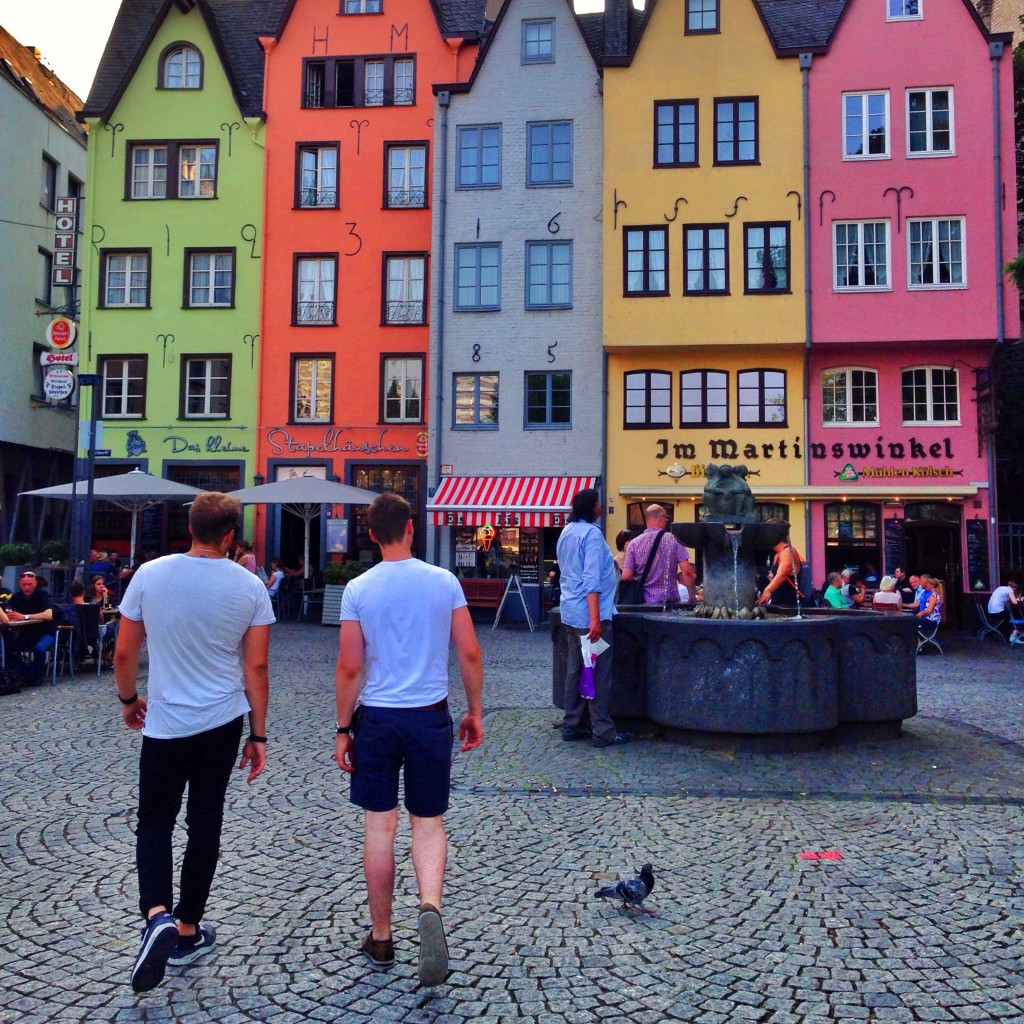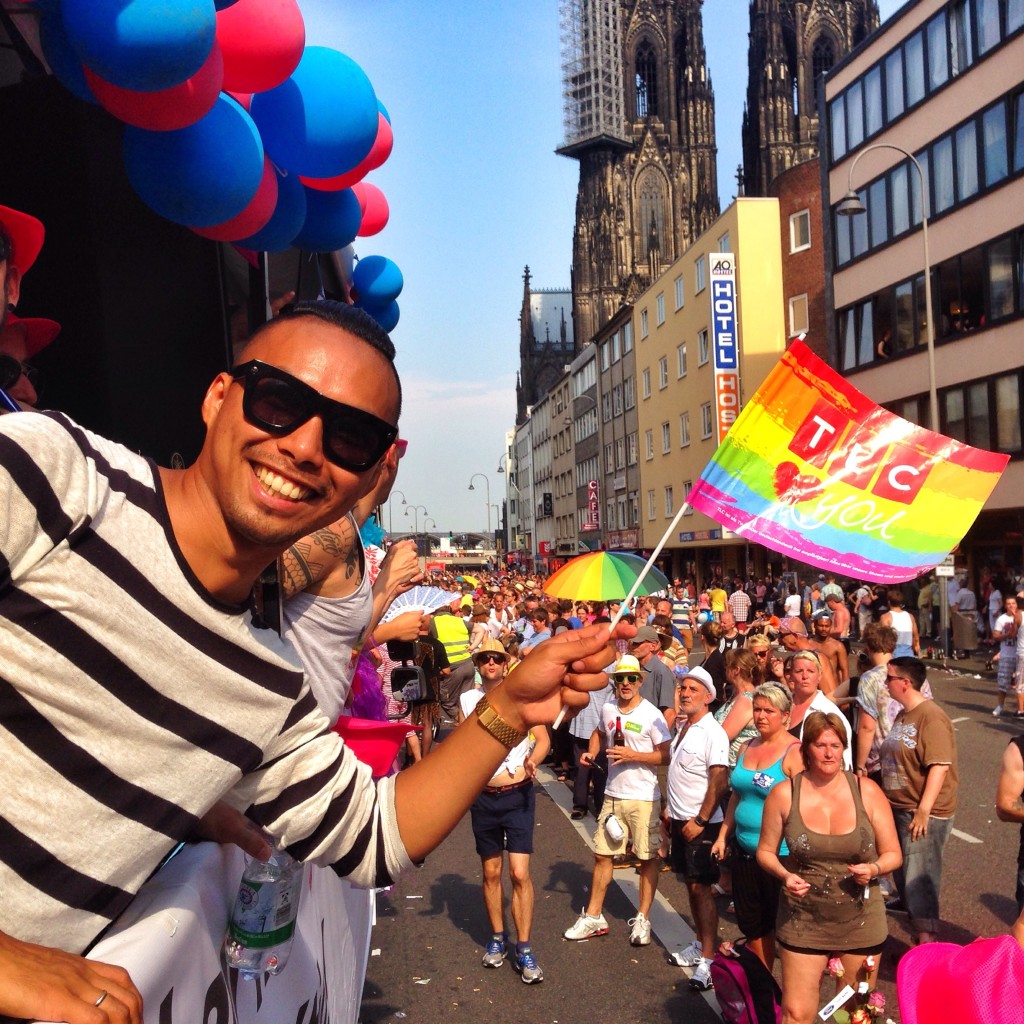 A week after Barcelona Pride, I was back on the road again dancing on a pride float. Where at? Cologne Pride! This year I joined the festivities at Cologne Pride for the fourth time. Fourth time! I didn't initially plan to go this year but #mygaypride crew needs one more blogger and I was just a train ride away so how could I say no?
I actually had a lot of fun even if this was my fourth time. It was hotter, sweeter and sexier.
What's different this time around?
1. The Gay Parties at Schaafenstrasse
Well, I was out every night drinking at the street party and meeting new people. I didn't do this before. I just watched the parade the last 3 years and didn't really do much else.
The best gay parties are at Schaafenstrasse which is basically the gay street in Cologne. There's a whole row of gay bars and clubs here. During pride, everyone spills out into the streets. The whole street was packed, no cars can go through. Not even bikes!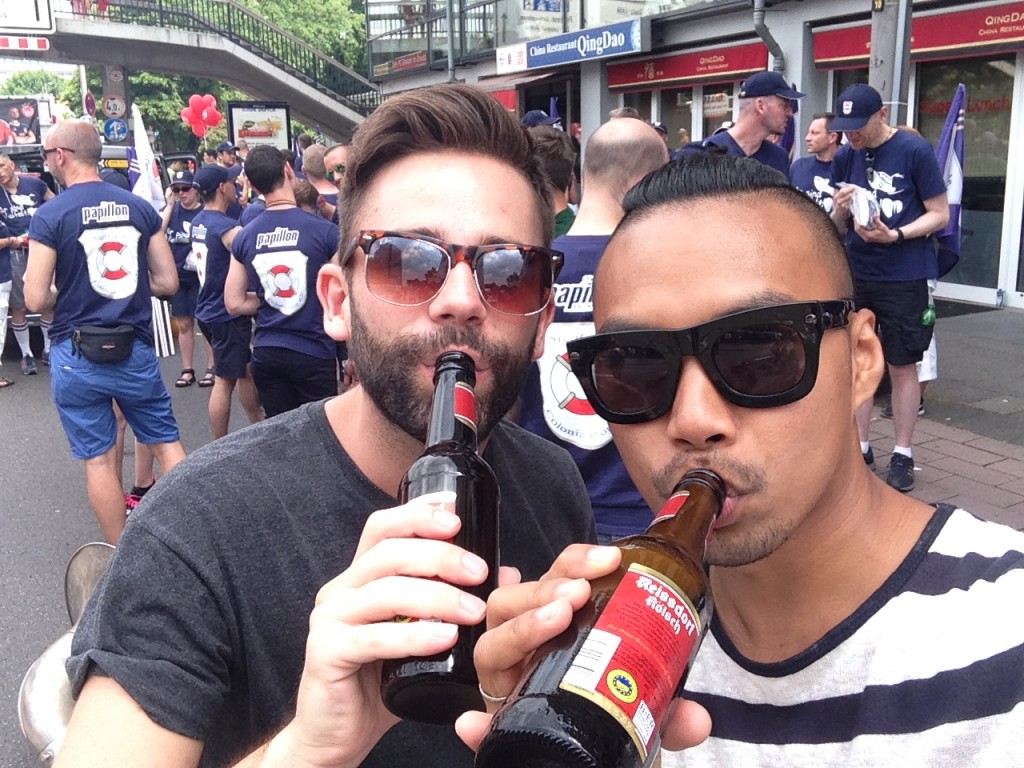 We were staying at Hostel Koln and it was literally one sashay away from the gay bars and clubs. It was like rolling out of your bed and rolling into the gay street party in one second. And when you're drunk, it's 5 to 100 crawls away depending on how drunk you are!
I love the atmosphere at the gay street party and I met a lot of new fun people from the Netherlands who were also not first-timers to Cologne Pride. When I asked them why they are coming back? They all said unanimously "The horse people!"
2. The horse people.
Or should I say: the iconic horse people?
Yep. They're a thing. Here's a photo of the Dutch guys with the horse people:
I laughed when I heard this because the first time I watch Cologne Pride parade I saw them and I was in shock. And then I felt uncomfortable. And then somehow I felt in awe of how Germans are so much more sexually liberated.
3. Dancing on a pride float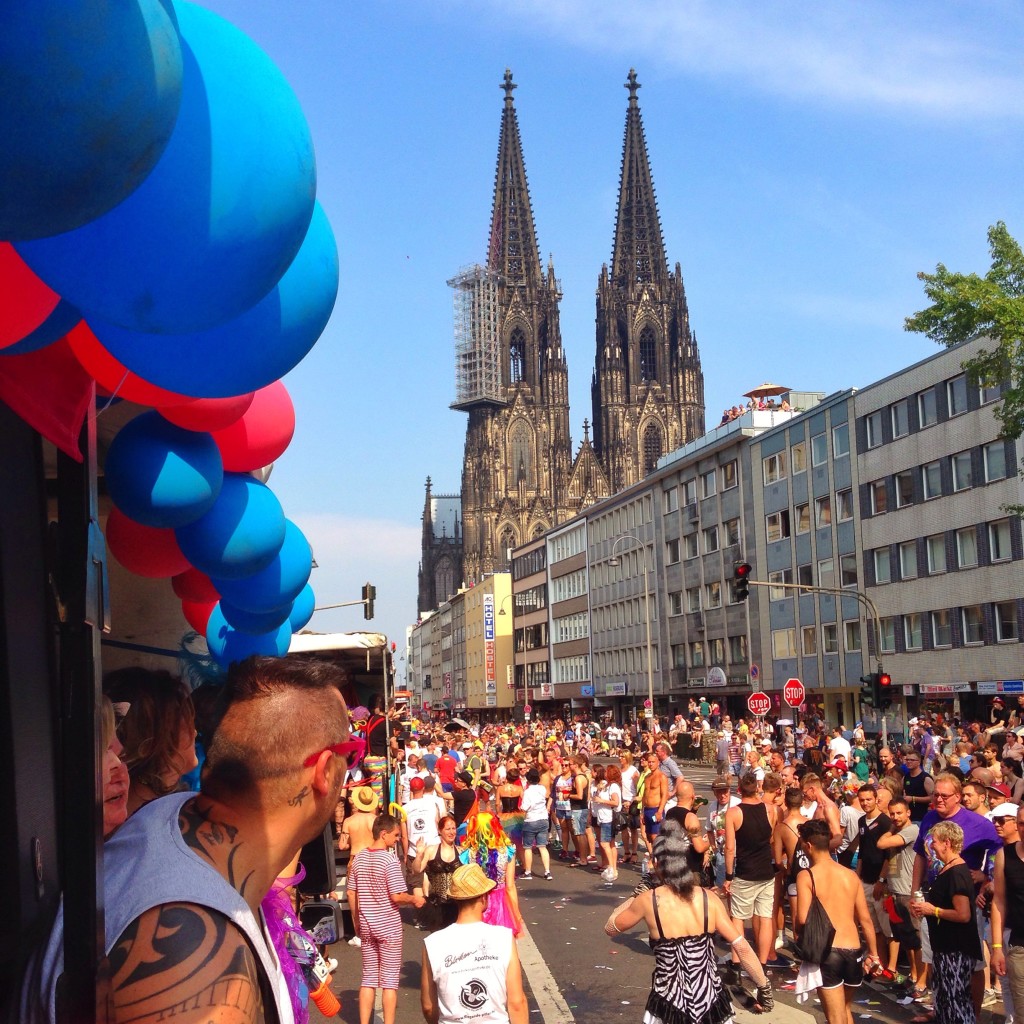 Another new experience for me was being on a float this year. I merely watched with my friends at Neumarkt the last three years. As part of the #mygaypride crew I had the opportunity to join a float. So I danced. I waved my rainbow flag. And drunk vodka that my friend Auston brought. It was a 5-hour parade with most of the fetishes represented. Horse people. It bears repeating. Thankfully the weather was sunny and warm this year unlike the other years. There were more hot, topless guys than normal which was not such a bad thing right?
The only thing I didn't really like about Cologne Pride was the event at the Old Town. I think it's not worth your time. Even if Conchita graced the event and she sang like two songs. Just skip it. You're better off hanging out by the river Rhein or exploring other parts of the city.
If you're planning to attend a gay pride in Germany, the best gay pride you could ever attend is Cologne Pride. I've been here 4 times now, my most repeatedly attended pride event ever. It's the biggest pride in Germany and it used to be the biggest in Europe too but now it's only 2nd after Madrid Pride.
And you know, you just might see me taking selfies with the horse people next year. 😛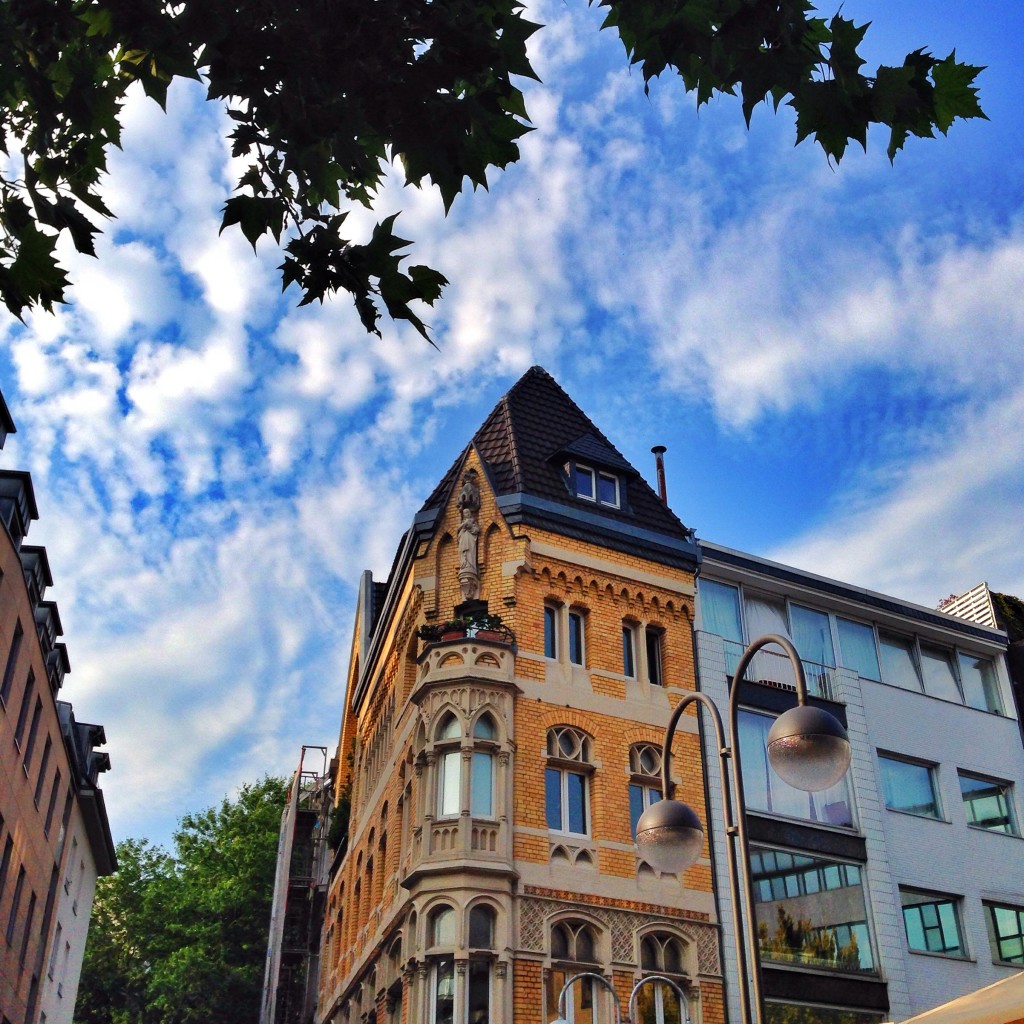 This trip is part of the #mygaypride campaign in partnership with Gay Star News and Cologne Tourism. I also want to thank AllDayInternet for providing us with mobile internet during the trip.