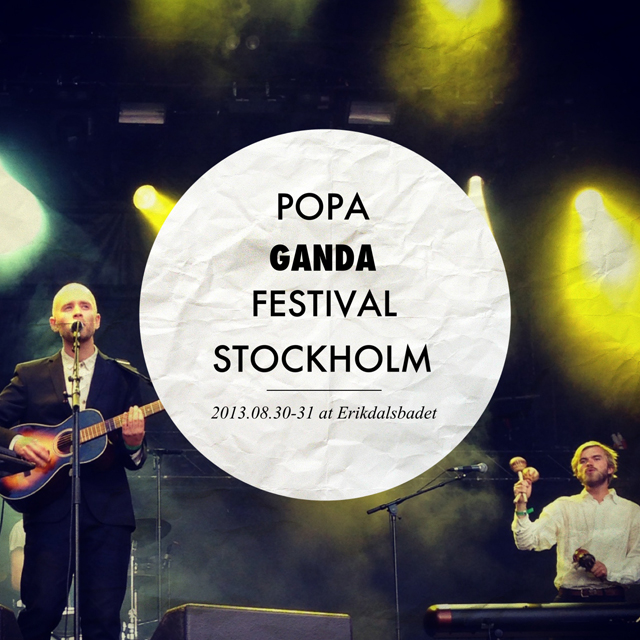 If you've been following me on Facebook or Instagram. you know I just had an amazing time at Popaganda Festival in Stockholm this weekend. I finally saw Jens Lekman live which has been a dream for a long, long time now. Stockholm is my most favorite city in the world (Berlin too, I can't decide!) and part of the reason is the exciting music scene in the city. Jens Lekman is….Swedish! Surprise surprise. He is one of my favorite Swedish artists along with The Tough Alliance, Robyn, The Knife, Shout Out Louds…I could go on.
I am also super happy to see The xx live again. I saw them last year at Hove Festival in Norway. And I think their show this year was better. Or at least the sound system sounds better. They were awesome live as expected. And Oliver Sim was just dripping with sex appeal with his awkwardly hot and unique gyrations I've never seen from other artists ohohoho.
I am a new fan of Noah and the Whale and Chlöe Howl. I love their songs and they were great live. Chlöe Howl is gorgeousness! She is the best dressed and best dancer during the festival methinks. And of course Hot Chip totally rocked it as usual. I've seen them live for the 4th time now and twice here at Popaganda.
Watch the highlights of the live performances from the instavideos below. If you are reading this via email, click here to watch the videos.
Jens Lekman
 The xx live 
 Noah and the Whale
Chlöe Howl 
Totally Enormous Extinct Dinosaurs
Follow the adventure LIVE on Instagram or Facebook so you don't miss any updates. Want to check out other European music festivals? Then click the picture below.