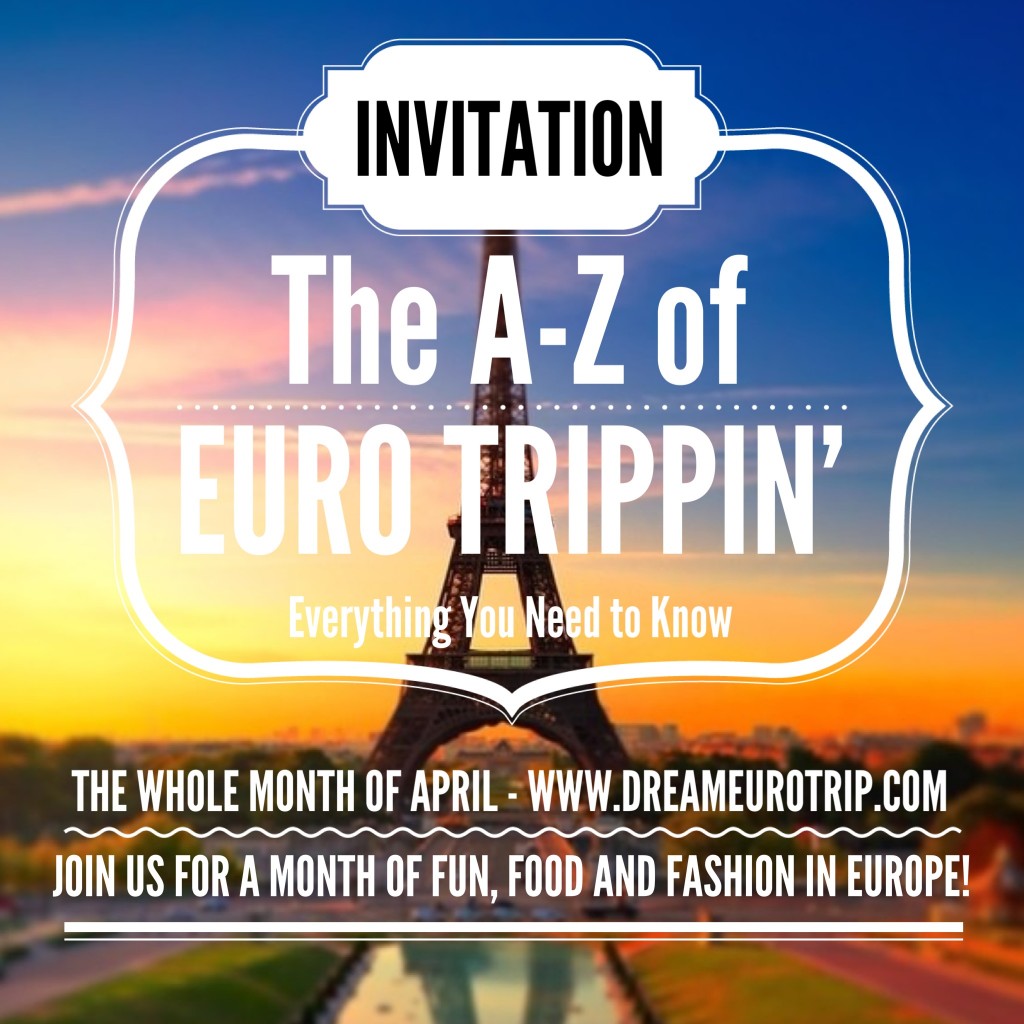 Well, hello I'm back. You've been April-fooled!
Your messages and emails have been amazing. I read all of them and it made me so happy. Thank you for following. I am not quitting blogging yet. Nah-ah. I just got started!
I'm sorry it took me a few days to reveal that I AM NOT QUITTING BLOGGING. I love blogging and the freedom it affords me. I don't think I will quit it in the next few years. I plan to take Dream Euro Trip to new heights in the next months. My goal is to make my blog the go-to website for European travel inspiration. And of course, attract more beautiful travelers like all of you currently following my blog.
To make up for my absence and for my shocking April fools revelation, I am serving you amazingness this month of April. I just joined a blog challenge called Blogging from A to Z which is basically blogging everyday except Sundays for the month of April with a theme and the blogposts should correspond with the letters of the alphabet. There are thousands of bloggers currently doing this right now like my friend Ann from Travel Turtle.
This is perfect because I already had the idea of doing an A to Z series of posts about European travel since last year and when I saw this challenge I was like, "This is it!"
So this month I'm inviting you to join me on the fun with The A to Z of European Travel. If you don't want to miss anything, sign-up to my newsletter (at the sidebar on the right) so you can receive all the posts directly to your inbox and be one of the first people to read them.
This will be a REAL challenge for me. I've never written 26 blogposts in one month. Let alone make all of those blogposts amazing and helpful. So I want you all to join me in the challenge so I don't feel like a weirdo talking by myself here. Here's how you can participate:
1. You can email me your burning questions about European travel and I'll see if I can answer it on the series.
2. Sharing the posts on Facebook and/or Twitter and tagging a friend like "Hey Martin, I think you'll love this!"
3. Comment and let me know your thoughts on the posts. I have already planned what I will write about but it is flexible so I can change it depending on what you guys are interested in knowing about European travel.
This page will be the main page for the series. I will update it with links to the new post everyday. So come back and check it again or subscribe to my newsletter so you don't miss anything.
A is for Apps! 5 Best Travel Apps That You Probably Haven't Heard Of.
B is for Beaches! 18 Best Beaches that will Make your Jaw Drop. 3 of them are nudists. [Pics]
C is for Clubbing! 13 Best Cities to go Clubbing in Europe (that aren't Ibiza or London)
D is for…
.
.
.
.
Can you guess what any of the letters represent?
**