Something glorious is about to happen.
From above, Netherlands looked absolutely flat. Houses and windmills. A puzzle board. Neat rows of square and rectangular fields.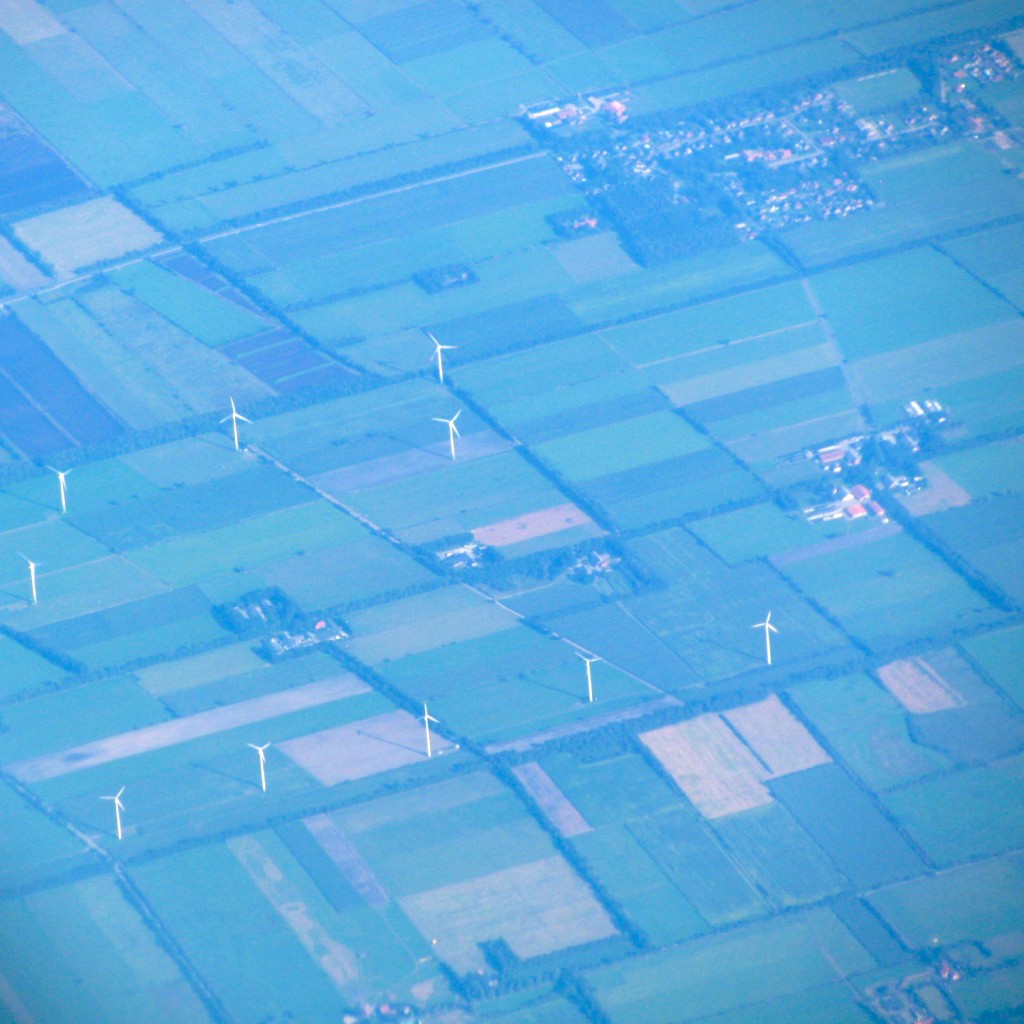 My friend Arnoud picked me up at Schipol International Airport. I jokingly asked him to print my name on a cardboard and wait for me in the Arrivals Hall. He actually did. On a yellow cartolina with my full name written across it. It was too funny I stopped on my tracks when I saw it.
We drove to Burgum in the northern part of the Netherlands where he lives. The roads are well-paved. People with bikes strapped to their cars. The sun still glowing brightly at 630 pm. A family on a boat enjoying the early evening in a canal. Old men biking on the side street, grocery bags in their bike basket. It felt eerily empty in this part of the world. We stopped by a roadside restaurant and had dinner outside. A totally gezellig moment.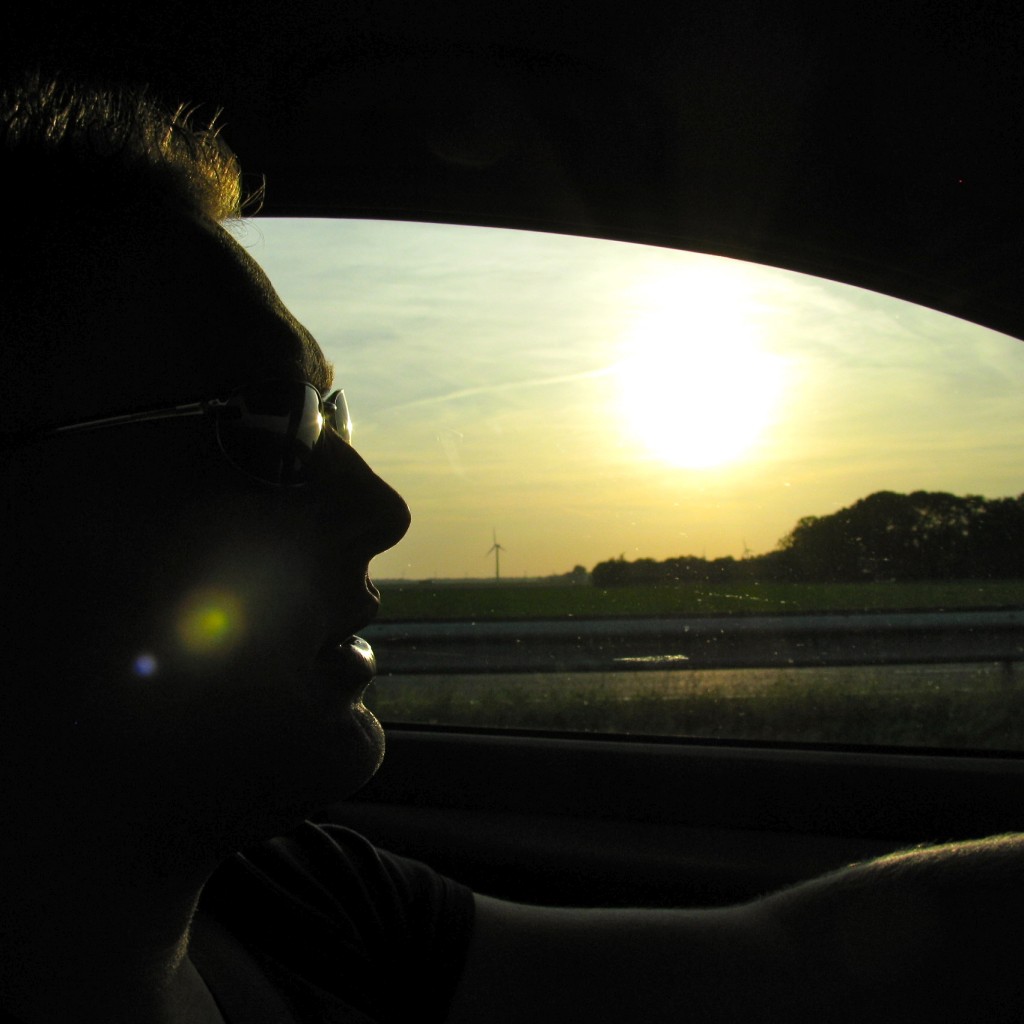 We picked up his Moroccan friend Hamito in Leeuwarden and had drinks and chilled at Arnoud's house. I was seriously jetlagged and tired from the trip so Arnoud dropped me off at Bastion Hotel Leeuwarden where I rested for the night.
I woke up the next day and had a heavy breakfast in my hotel. It was so quite and empty. I was the only one eating breakfast in the restaurant. Arnoud picked me up later and we commenced our road trip. My only travel plan in Netherlands was to hangout with friends so I was really up for anything. So when Arnoud said let me take you around, take you around he did. This was our road trip route for the first day:
Crossing the Afsluitdijk
Our first stop was at the Afsluitdijk (yeah I can't pronounced it myself). It's a 32 kilometer dike in Netherlands connecting North Holland with the province of Friesland. It is an exceptional feat of civil engineering that protects the Dutch from floods. It's an amazing system that controls the water level on both sides of the dike. With the completion of the Afsluitdijk the Zuiderzee ('Southern Sea') became the fresh water lake of IJsselmeer while on the other side of Afsluitdijk is Waddenzee (a part of North Sea).
These days it is an important traffic link between Friesland and North Holland. And because of its amazingness, it became a tourist attraction. Each year, thousands of tourists marvel at the massive dike as they stop at the monument that overlooks the Waddenzee.
I've always wondered how these Dutchmen managed to build a dike through the sea. Which reminds me of a Dutch saying that goes "God created the world, but the Dutch created Holland." It's probably true.
We drove through the entire length of Afsluitdijk, crossing over to North Holland, on our way to Volendam. The air was so clean and fresh, so unlike what my lungs was used to breathing in Manila. The country, like what I saw above before landing, was truly flat. It was unbelievable.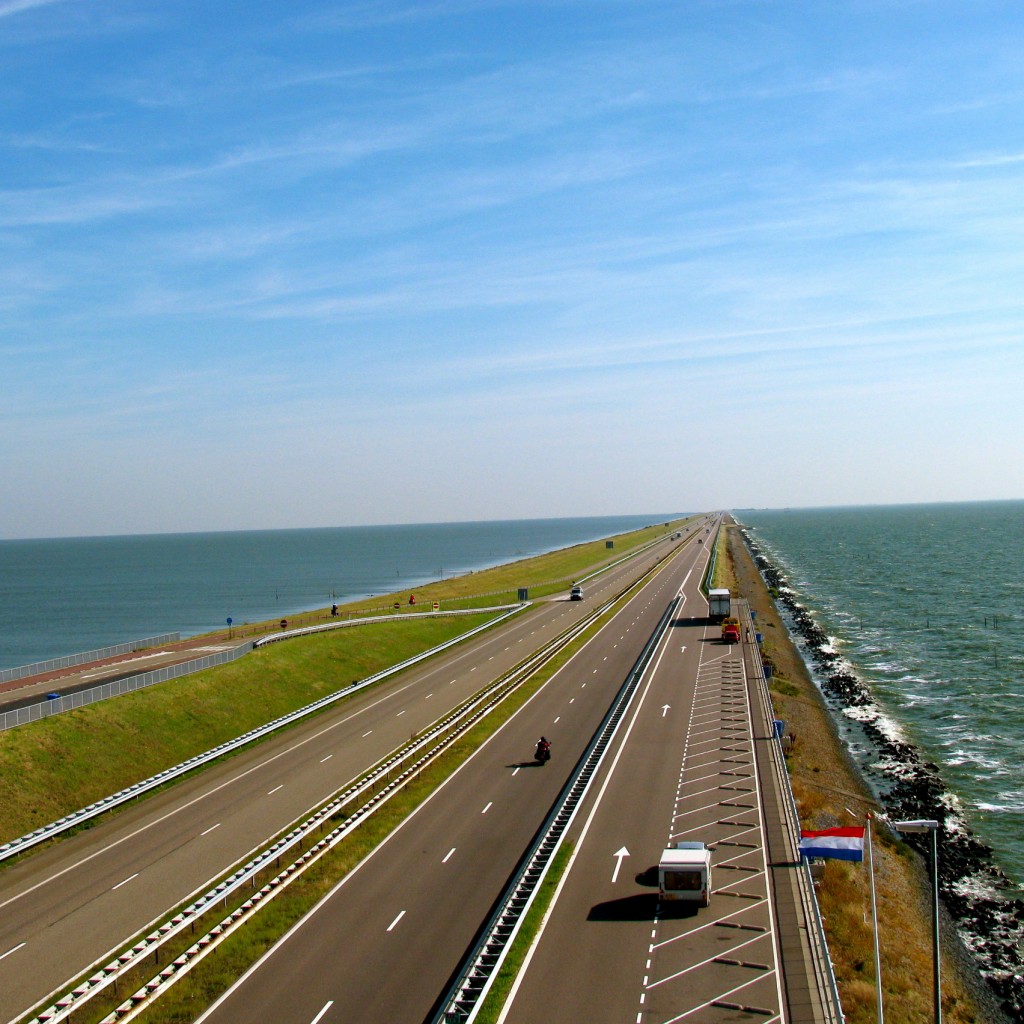 Eating Herring in Volendam
Volendam is a highly popular tourist attraction in the Netherlands. The city is just 20 kilometers north of Amsterdam.  It is well known for its old fishing boats and the traditional clothing still worn by some residents. Dutch cliches abound like the traditional women's costumes and wooden shoes which you see in postcards and posters. Most of them, however, have a lot of historic truth.
I like Volendam. It is a charming city with its characteristic small houses, which together with the canals and the drawbridges form the most picturesque and idyllic views. The city has a very relaxed and friendly atmosphere. We walked by the seaside where all the restaurants and cafes are.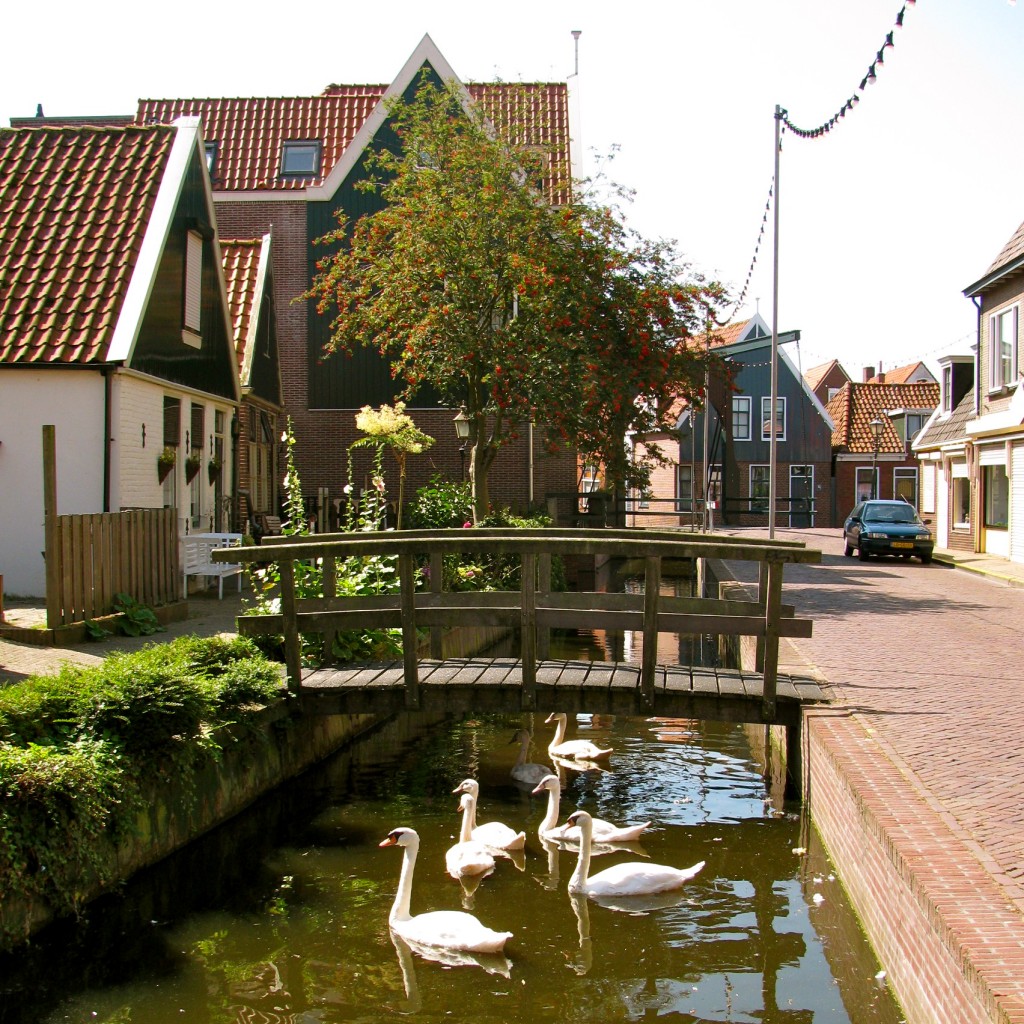 I had to try typical Dutch food so I had Hollandse nieuwe haring or Dutch raw herring with onions. The head was removed and the fish has been cleaned. You eat one by holding the fish by the tail and allowing it to gradually slide into your mouth. YUM! I actually liked it. It was quite a treat. We spent the rest of our time in Volendam walking around the city and having herring sandwiches for lunch. More herring, more fun!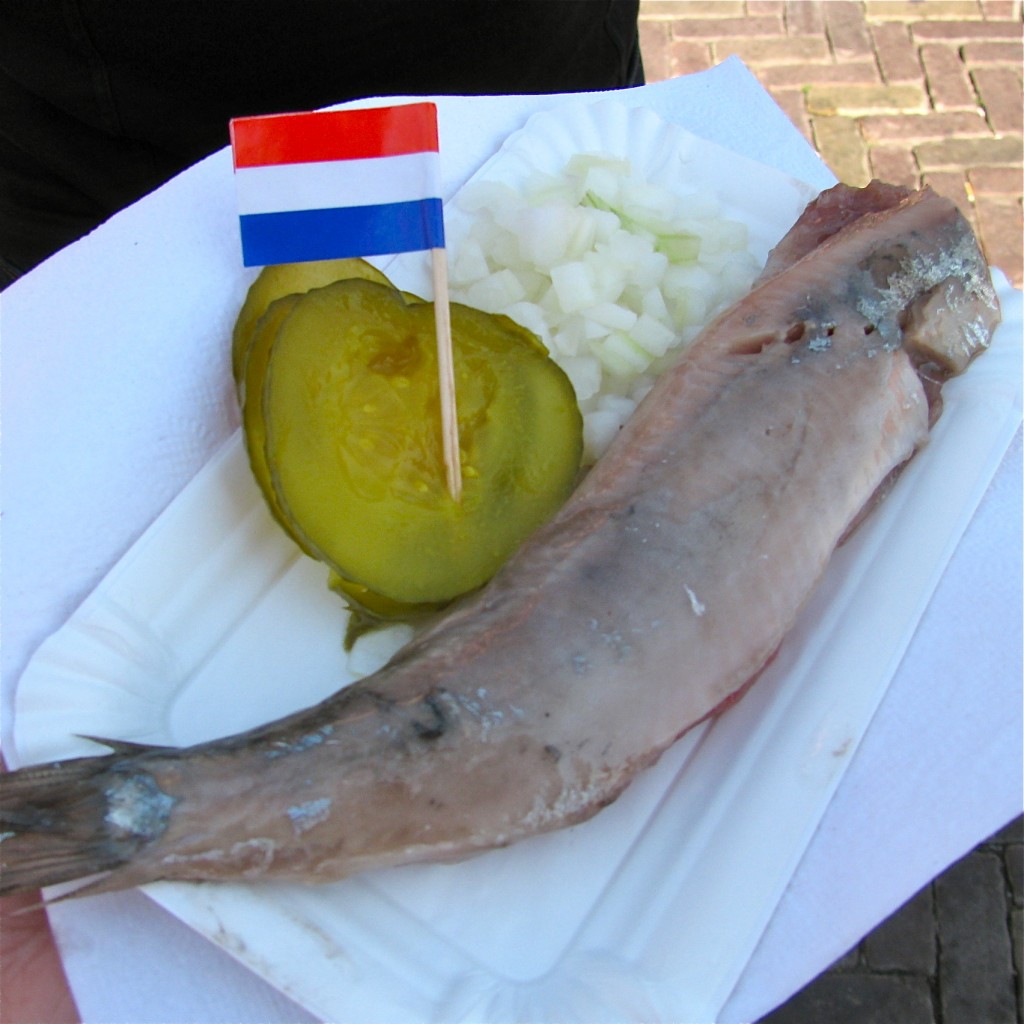 360° view of Rotterdam
Our next stop was the beautiful and modern city of Rotterdam. Why modern, you may ask. A walk by the city center of Rotterdam will show you a complete overview of what the 20th century has produced in terms of modern architecture. Amazeballs.
We took the Euromast which showed a 360-degree view of Rotterdam. Up above, you can see why Rotterdam is often called the "Gateway to Europe" with its massive rail, road and inland waterway distribution system. There were many ships heading towards and out of the city.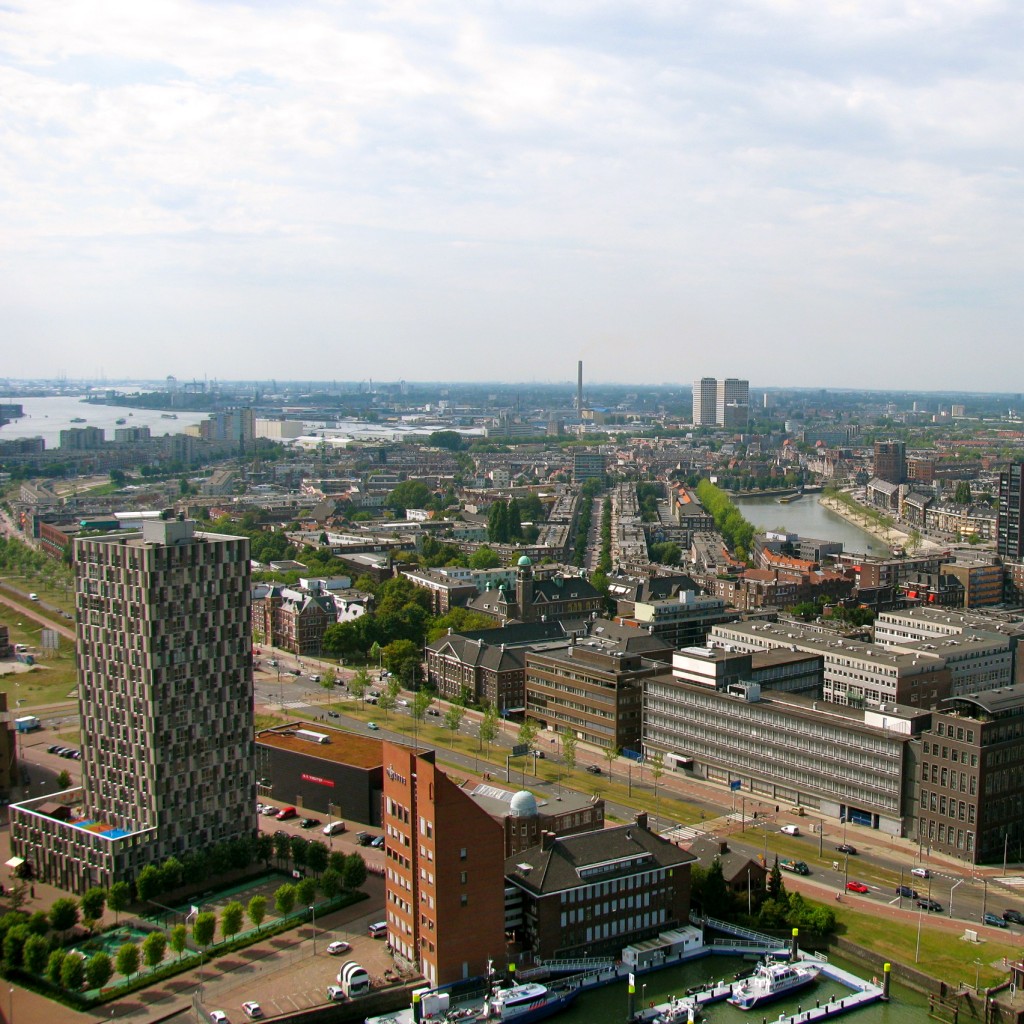 We made our way back to Burgum and had a nice dinner of fried potatoes and Greek salad by the garden, watching a helium balloon soar higher in the twilight sky. Later that night, we met more of his friends in Leeuwarden and we drank wine and discussed the story of the sheep.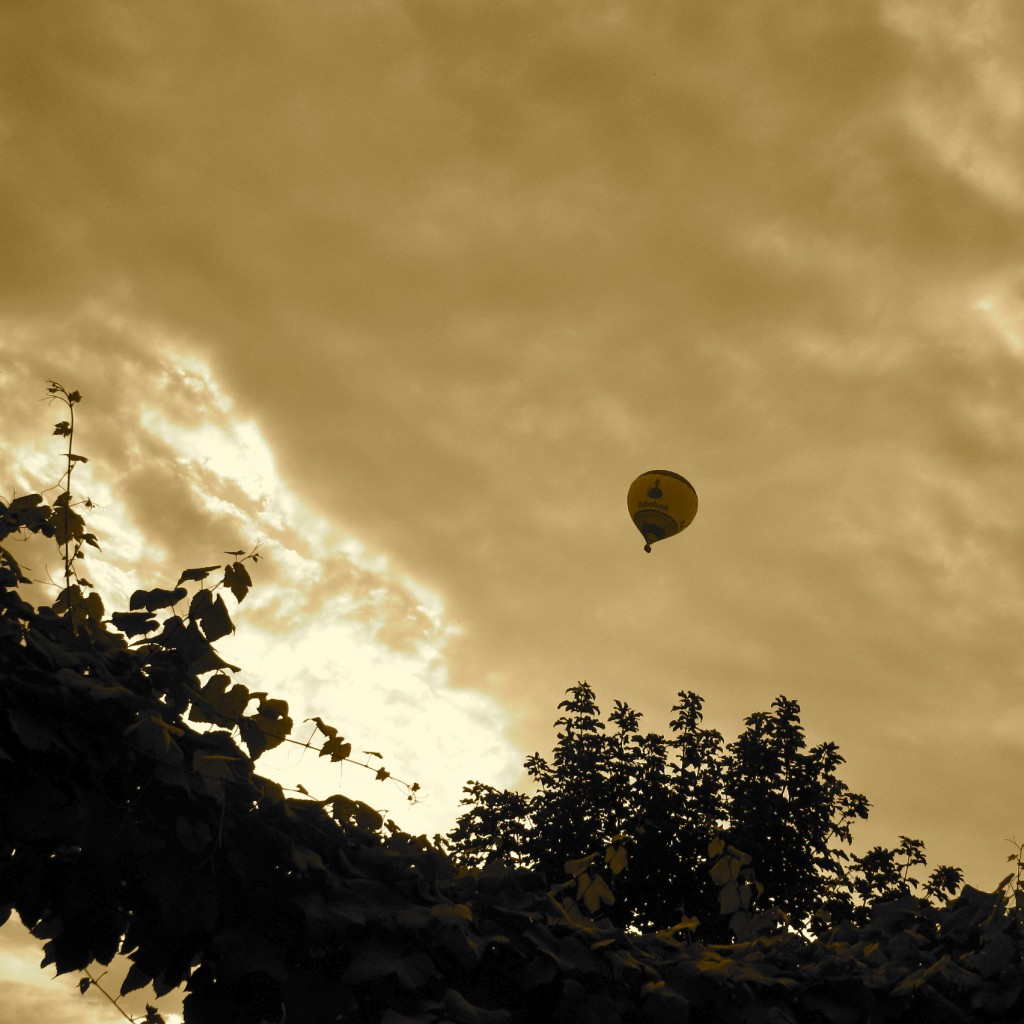 Shipwrecks, massacre and outlet shopping in Lelystad
The next day, I had my first hagelslag moment at the breakfast table. We then continued our road trip to Lelystad, where the replica of the 17th century Batavia ship was in display. Apparently the Batavia was shipwrecked on her maiden voyage and was made famous by its subsequent massacre that took place among the survivors.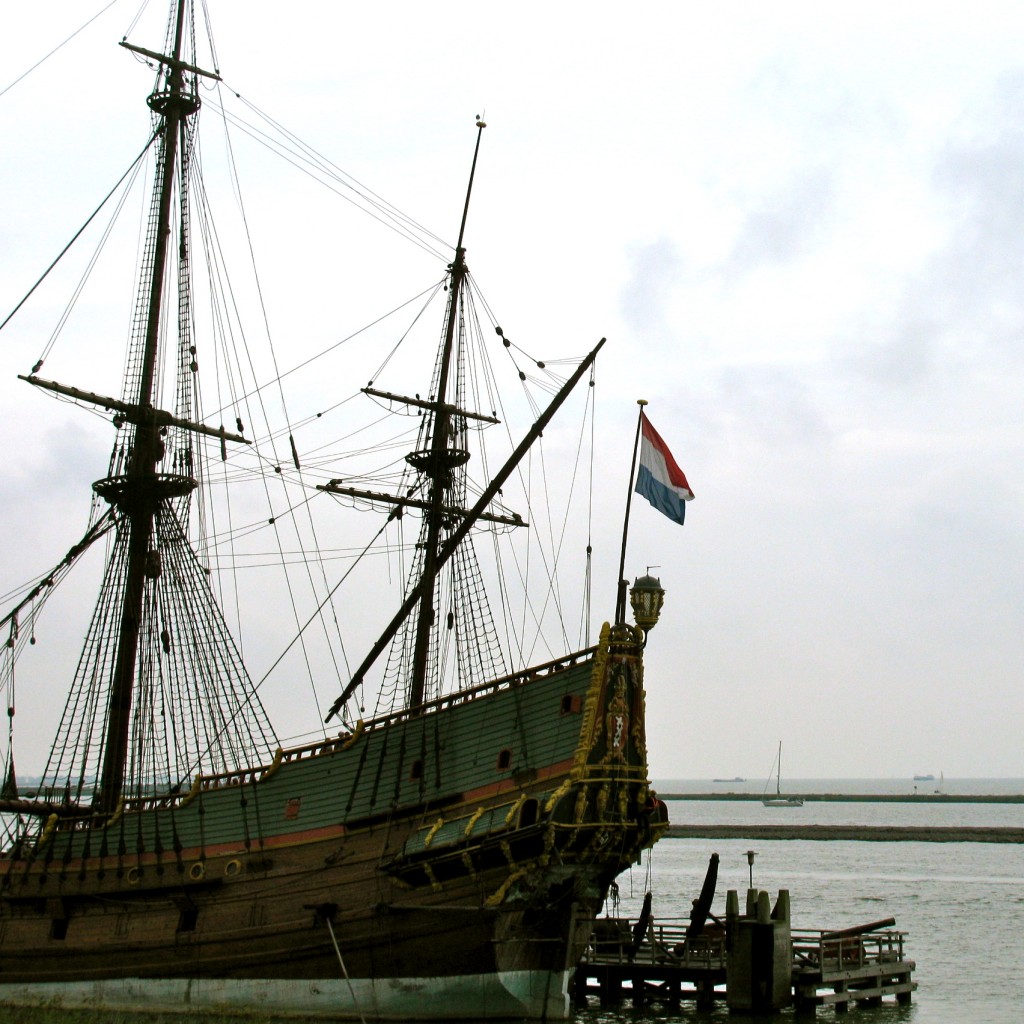 Lelystad is not that big. We walked around the Batavia Stad outlet shopping area. I vaguely remember my friend saying this is a popular place for Dutch to find good deals on clothes. The tag prices don't look it though. We had Indonesian food for lunch with a view of the Batavia ship.
He drove me late in the afternoon to Willem's place, another friend, in Amsterdam where I stayed for three days hanging out and biking around the city.