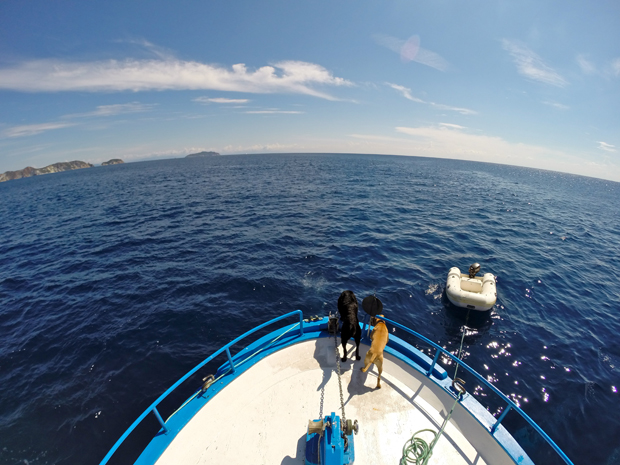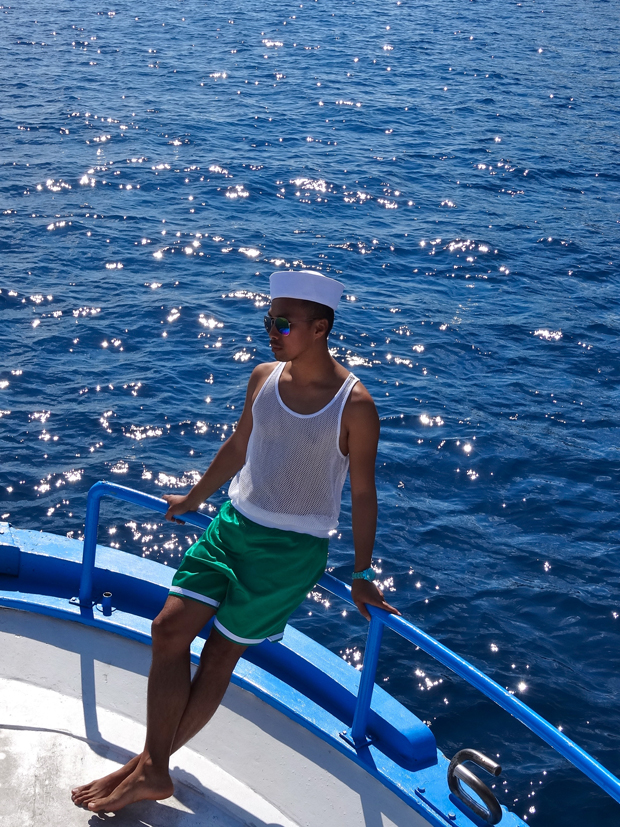 I am scared of bodies of water.
It doesn't look like it but I am really scared of the sea and the ocean.
I almost drowned in Perhentian Islands, Malaysia when I was snorkeling there. I was 23. I did not know how to swim. I was too excited. On our third pit stop, I jumped out of the boat without my life vest on.
I ended up enrolling in swimming classes in Warsaw, Poland when I moved there the next year. I became more comfortable with water and actually really loved swimming so much so that I would pay a monthly fee at Radisson Hotel so I can swim everyday. I can't do crowded swimming public pools. Unless its crowded with hot guys.
Related: Ponza Island Travel Guide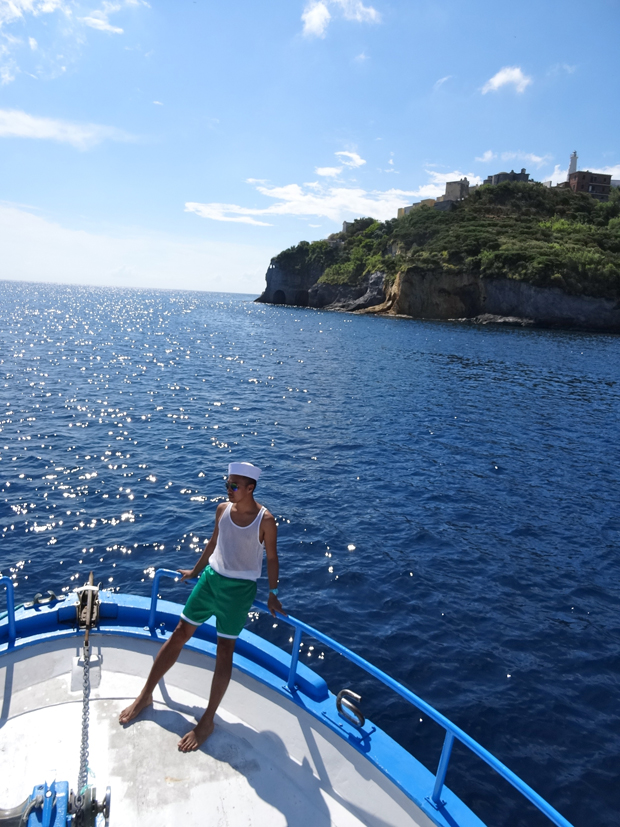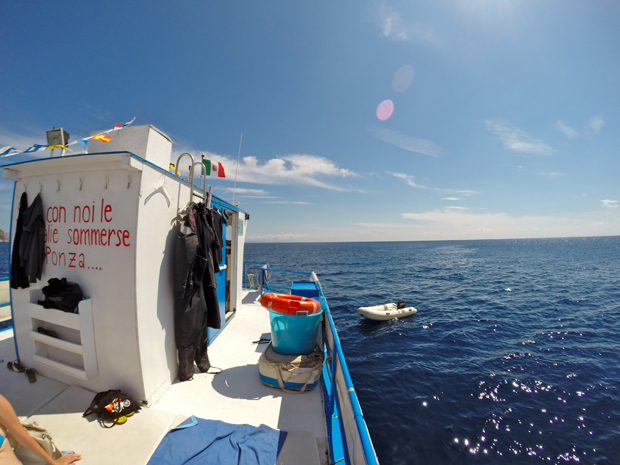 One thing that I never ventured into was scuba diving. The thought of being underwater with only a scuba tank for air supply scared me. I have close friends who are diving freaks and I still wouldn't consider it.
You see I have a history of drowning.
I enrolled in skin diving back in college when I was 20. It's basically a course on the art of snorkeling. For the first session in class we were required to swim the length of an Olympic-size swimming pool not just once but ten freaking times.
I froze and drowned on my 2nd lap. Remember that I still didn't know how to swim by this time. I faked it by floating on my back. I thought they will teach us how to snorkel with a life vest on. Boy was I wrong. I dropped out of class after that. I was too embarrassed to come back.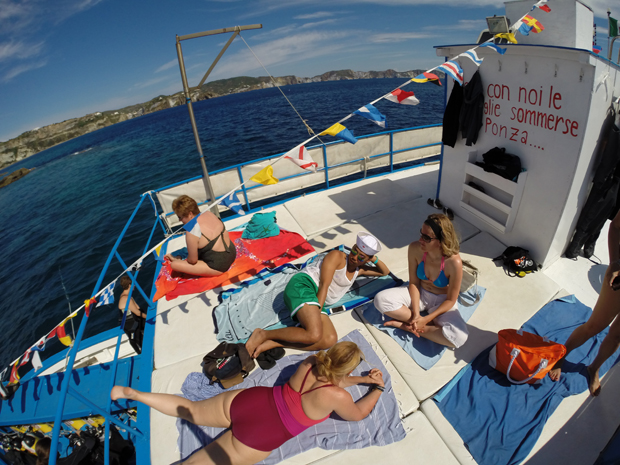 Two years after moving to Europe, I went back to the Philippines with Michael. We both agreed to do the scuba diving course together. Something changed by this time. I was more comfortable being in the water and I also wanted to conquer my fears.
If my friends are addicted with it, how could I not enjoy it too?
My Spanish best friend, Ismael, was our dive instructor so I felt more comfortable and secure going through the Open Water scuba diving course certification. I finished all the theories and breezed through the sessions in the swimming pool. But when we went to Batangas to do the same session in the open water, I freaked out and couldn't do it.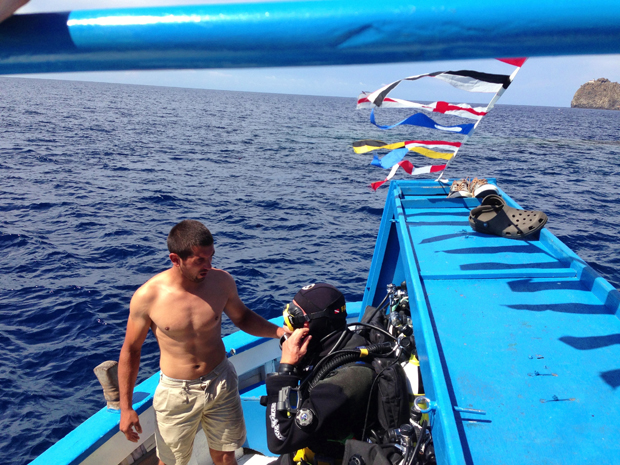 Everything he was teaching me were emergency situations. I could not remove my  regulator (aka breathing apparatus) and put it back again. I was definitely not planning to remove my mask underwater and put it back again. And I would die before you could force me to swim 5 meters underwater without my mask on and putting it back after. No freakin' way!
All this I had to do and I couldn't. Thoughts of drowning and dying clouded my mind. So I said I'm quitting and didn't want to finish the course. After spending almost 20,000 Php for everything.
I ate lunch while Michael finished his turn. While eating I thought more about it and told myself that if I was able to do it in the swimming pool, I should be able to do it in the open water as well. Ismael, Michael and my other friend Vangie who was also with us talked me into finishing it and I said finally said yes.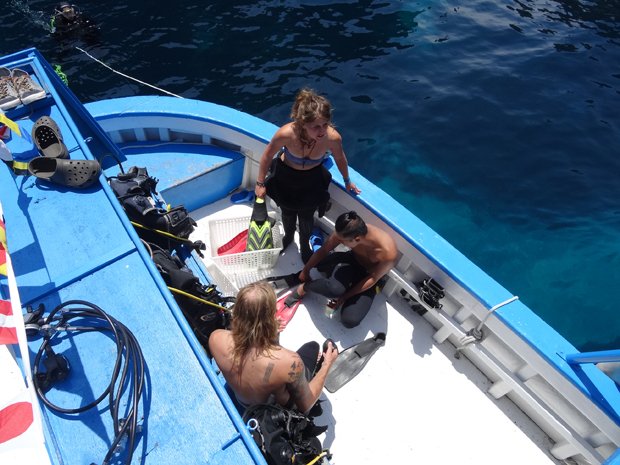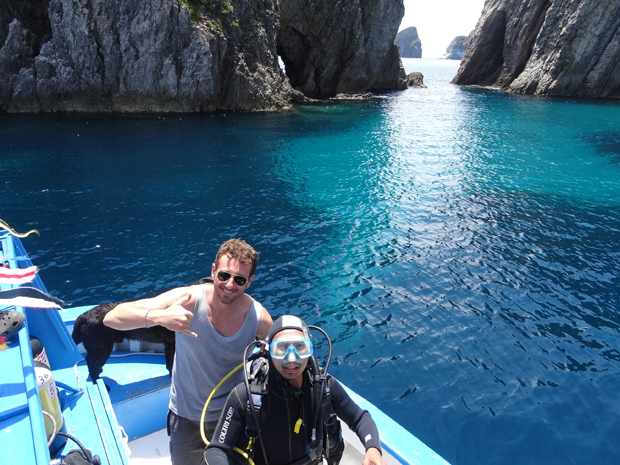 It was one of the best decisions I ever made.
Scuba diving is so therapeutic. Once you're down there you forget everything and you just enjoy and marvel at the beauty of the underwater world. The colorful fishes, corals in different beautiful shapes, the sardine fucking wall. You have to be down there to know what I'm talking about.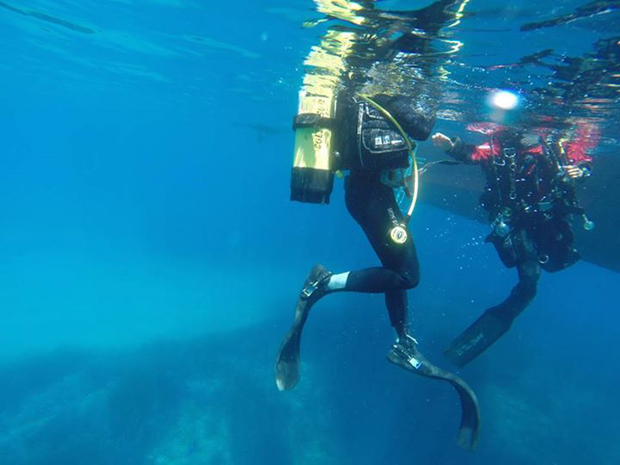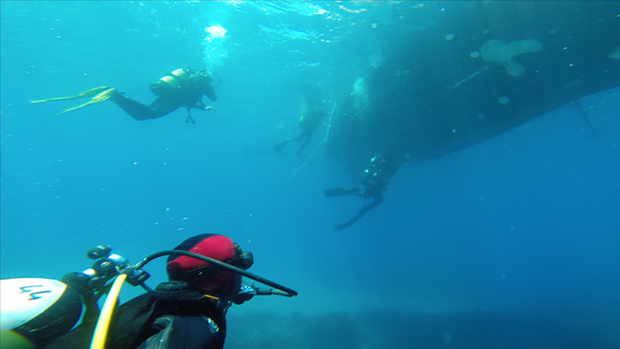 I've only dived in the Philippines and my first time to dive abroad was on my recent trip to Ponza Island, Italy. I've never dived in Europe and I was so excited to try it and see how different the underwater landscape is in this part of the world.
I was on the boat with Ponza Diving as part of my Slow Living Vacations trip. Diving with them includes equipment rental, lunch and unlimited coffee and water. I was surprised how affordable it was. I expected diving to be super expensive in Europe. A full day with 2 dives including lunch on board and boat services only cost 100 euros. A single dive with your own equipment was 38 euros.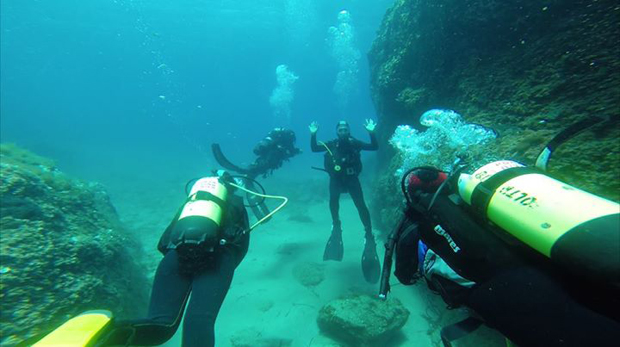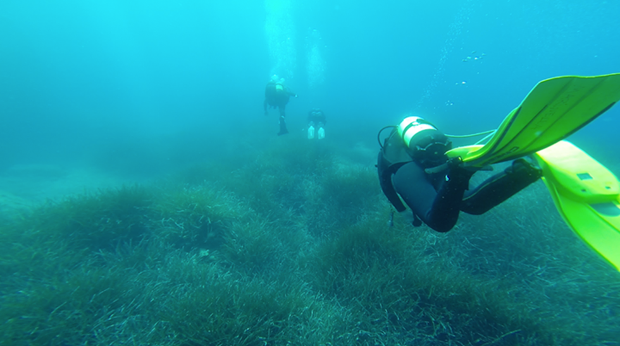 I did not actually go deeper than 20 feet because I was diving with first timers. That was okay since it was my first dive in more than a year and I needed to get my diving mojo back before going any deeper.
What I love the most was what I called the rock courtyards. These were spaces wherein you dive inside a rock tunnel and come out in the hollow, middle part of the rock and the sun shone magically on it. Imagine rays of the sun like you see in movies. That. And visibility was 100%, the water was very clear and clean.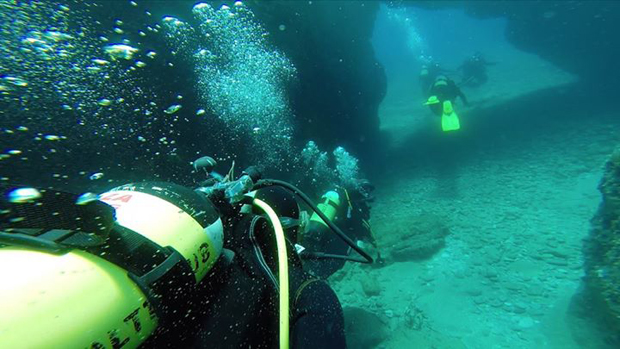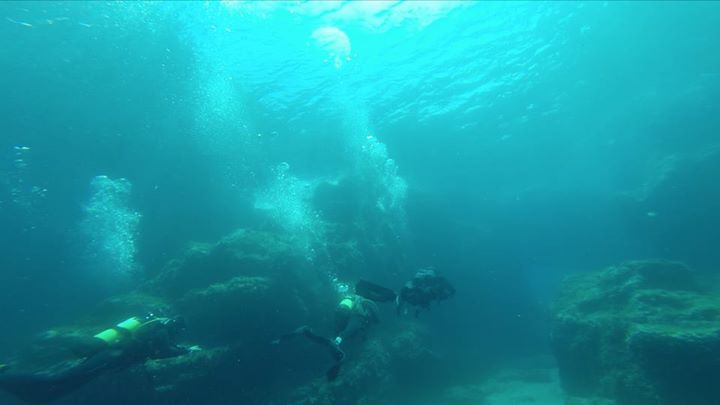 There weren't as many fishes and corals like in the Philippines but again, this was for beginners so it might be different in the other dive sites. It also wasn't as cold as I expected it to be. In fact it was actually quite warm.
The staff of Ponza Diving was super friendly and nice. I was even talking to one in German because she doesn't speak English. Another proof that learning German can be very useful! Me and my dive buddy were even holding hands the whole time like a couple. She was so nice and she took great care of me even though I told her it's not my first time! She probably sensed my fear.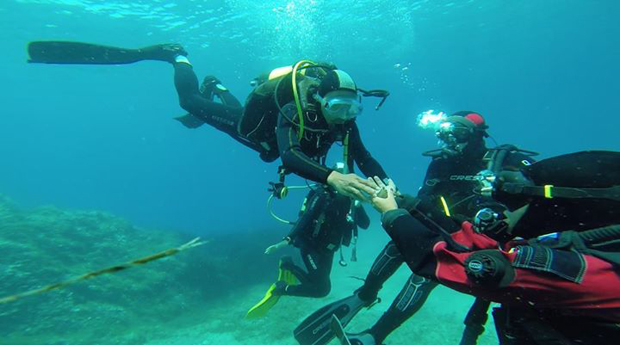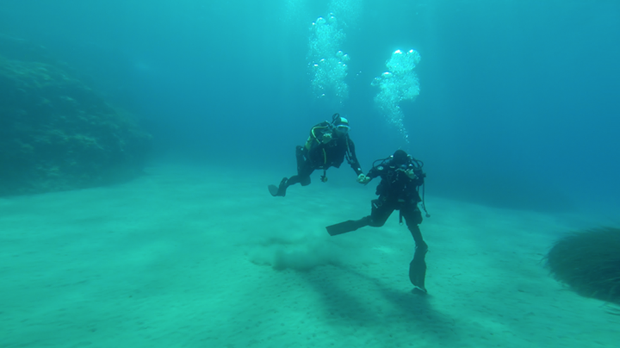 As you can see the boat trip alone was worth joining the dive trip. Some of us opted to just stay in the boat and not dive actually.
I would love to dive more often again. I'm planning to visit the Philippines in winter and I'll probably schedule more dives with my friends.
Do you dive? Have you ever dived in Europe? How was it?
Read my complete Ponza Island Travel Guide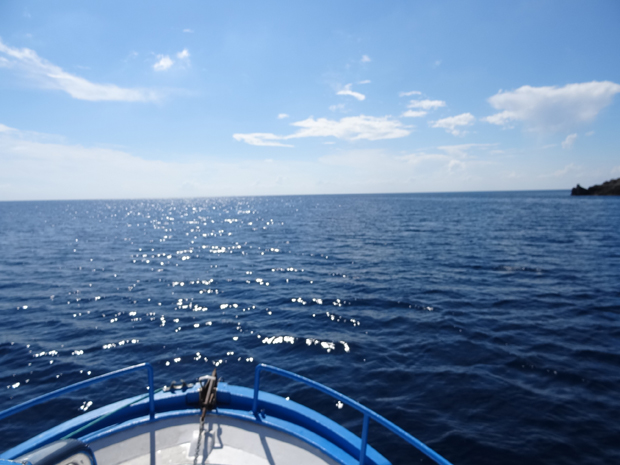 Disclosure: My trip to Ponza Island was partly sponsored by This is your time. Blog Tour. All thoughts and experiences are my own.