"Wait, what?!? Spaghettieis (Spaghetti ice cream)? What the hell is that?"
"Just wait for it," said Michael with a mischievous grin on his face.
We were in Cologne and we stopped by one of the ice cream shops to have some ice cream. The shop was packed with people mostly sitting outside enjoying the sun while eating.
"Spaghetti ice cream? That sounds disgusting," I said crumpling my face.
I was unsure what to expect. I love ice cream though and I am always game to try new flavors.
Ice cream is the second best invention in the world. You can all kill each other about which invention is the best but ice cream takes the 2nd spot, okay?
"Get a table and wait for me there," he said.
And then this landed on my table: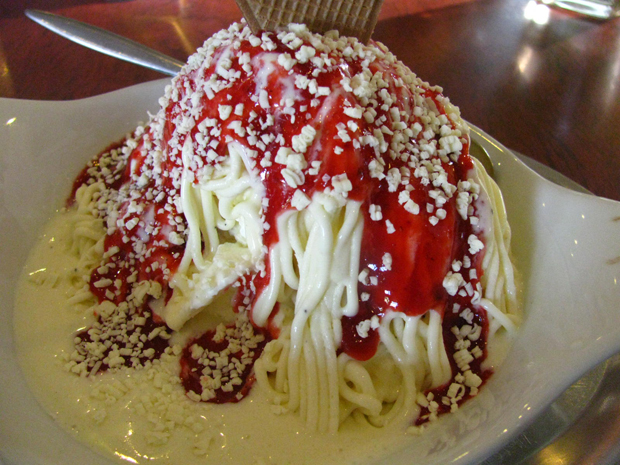 Ladies and gentlemen, I present to you spaghetti ice cream. Sure the Italians have gelato but do they have this? It kind of makes everything obsolete. Why, yes of course, the Germans are so…groundbreaking.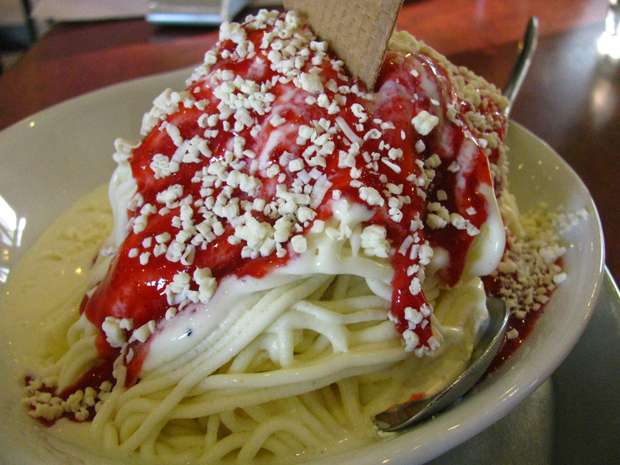 It's basically vanilla ice cream topped with strawberry sauce and white chocolate shavings. The vanilla ice cream is pressed in a special machine to make it look like spaghetti. The strawberry sauce simulates tomato sauce and the white chocolate shavings represents Parmesan cheese. Most of the time they stick a wafer as well and you can use it to eat the ice cream. And then there's whipped cream underneath all those noodle-y ice cream. OMG.
How does it taste like? SUPER FREAKING DELICIOUS. It's the only ice cream I eat in Germany. Well, mostly.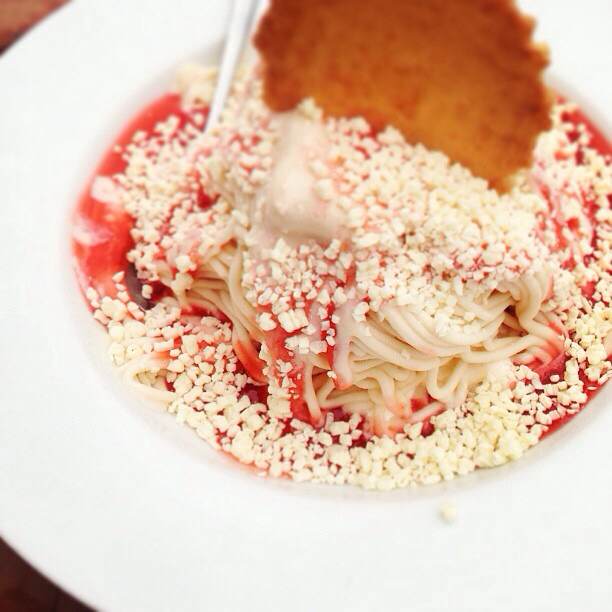 It was invented in Germany in the 60's in Mannheim and it's so popular they even have it in different flavors!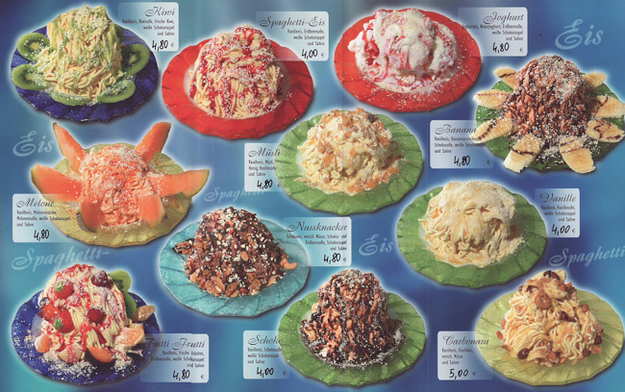 So next time you're here, don't forget to drop by the nearest ice cream shop and get yourself one. Or three! This heaven on a plate only cost between 3-5 euros.
You're welcome.
P.S. Here is a video of the inventor of Spaghetti ice cream and watch how it is made.