With its breezy climate and lush, green streets, Malang is a relaxed, cultured city in East Java, Indonesia. Malang is the second largest city in East Java.This is a city of great historical significance. The oldest existing record of Malang as a regency is from the 8th century when it was the seat of government of the ancient Kanjuruhan and Singhasari kingdoms. Modern day Malang, although significantly urbanised, has retained much of its historical character, remains vibrant and is regarded as by far the most attractive large city in the East Java region. Here are some of the best things to do in Malang: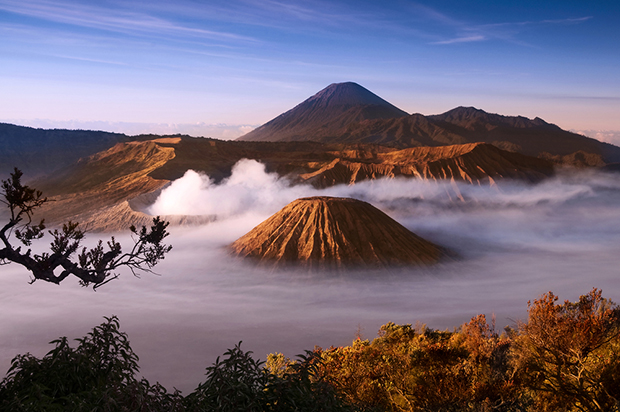 Bromo Tengger Semeru National Park
Mount Bromo, in Bromo Tengger Semeru National Park, is a must-visit in Malang. Seeing the sunrise over Mount Bromo, with it's dreamy mist surrounding the peak, is breathtaking and awe-inspiring. Watching from Penanjakan, one can watch the rays of sun slowly peak out through the clouds, and is the perfect way to start another wonderful day in Malang.
Mount Semeru volcano, reputed to puff out smoke every 25 minutes, offers a challenging trek to its crater with rewarding views over Ranu Kumbolo Lake.
In addition to Mount Bromo and Mount Semeru, the National Park offers several stunning areas to visit, with undulating terrains such as the sandy plains of Pasir Berbisik or the lush savannah of Bukit Teletubis.
Finally, spending time amongst the local culture of Tengger people can give an insight into indigenous life and society in Malang.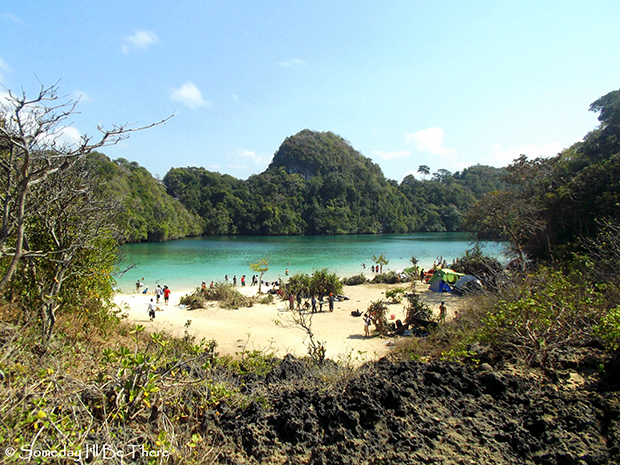 Sempu Island
Sempu Island is a secluded haven for beautiful beach life, with many amazing beaches such as:-
Panjang Beach

Waru-Waru Beach

Segara Anakan Beach
Amongst these lovely sands, the reefs and hidden lagoon provide amazing natural views for activities such as fishing, barbecue and relaxation amongst the idyllic crystal clear waters.
Sempu Island is also a conservation area, so overnight stays can be restricted at times.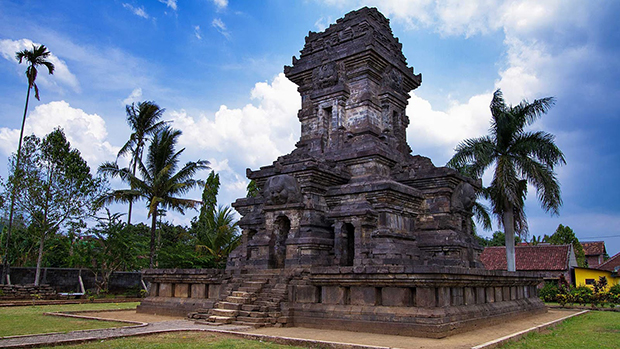 Candi Singosari Temple
Candi Singosari, which may also be spelled as Singhosari, is a 13th century syncretic Hindu Buddhist Temple complex. Located in the village of Candirenggo, there are actually several temples within an area of a few hundred square metres.
Candi Singosari is 'guarded' by two tall – almost 4 metres high – elaborately carved stone statues, overlooking the temples and providing a elaborate vista for those all-important tourist photographs.
Coban Sewu Waterfall
Up in the highlands of Java, over two hours of a drive from Malang, intrepid explorers can find the gushing waterfall of Coban Sewu.
Whilst not an easy trek, including a hardy trek down bamboo ladders into a deep ravine, the stunning views of the water with the sunlight bouncing off amongst the rising mist is simply amazing.
So beautiful are these views of the waterfall, one's mind drifts to memories of the movie 'Avatar', with it's steep ravines, verdant foliage clinging to them, whilst the sounds and sights make the heart sing with awe.
Where to Stay in Malang
Check out Amartahills Hotel and Resort Batu bookable via www.traveloka.com. Located in Batu near Agro tourism Kusuma, Amarta Hills Hotel and Resort features free WiFi access and free private parking.  The rooms come with a flat-screen TV. Certain units feature a sitting area where you can relax. Each room comes with a private bathroom. For your comfort, you will find slippers and free toiletries.