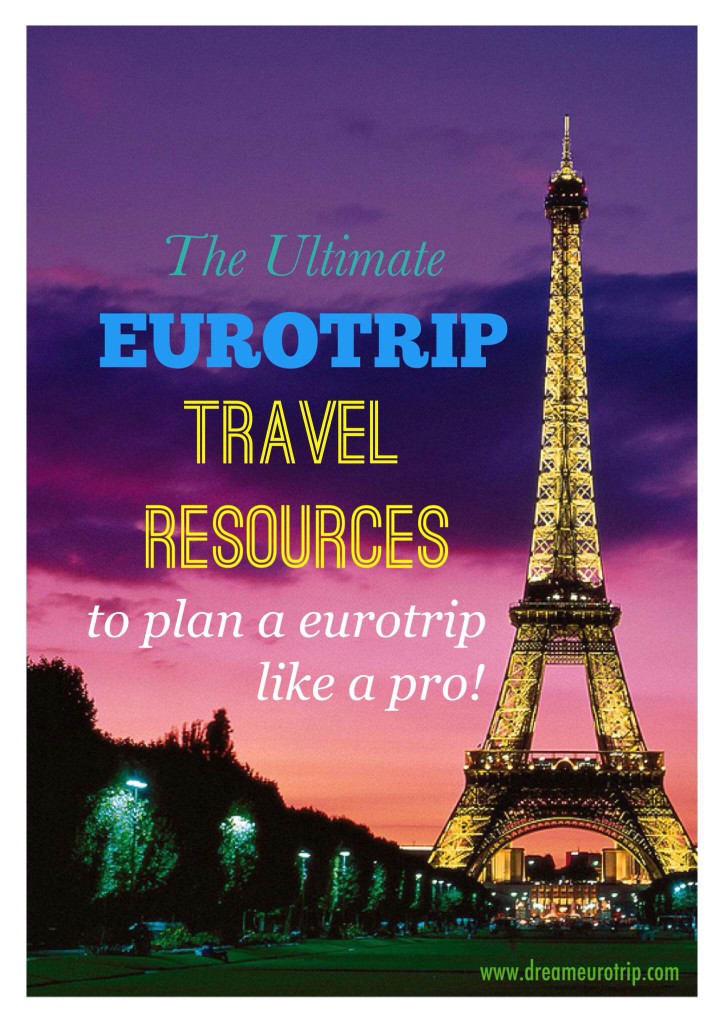 Welcome to Dream Euro Trip!
I thought it would be helpful to create a travel resource page that you can always come to for all of your Euro Trip needs. In this page you can see some of the most useful articles on my blog to help you plan your #DreamEuroTrip and #DreamWorldTrip. It includes comprehensive articles about planning your trip, budget guides, travel guides, accommodation recommendations and more!
I link to this page quite often so I recommend bookmarking it for your reference and convenience. If you have any questions, feel free to follow me on Facebook and/or Instagram and message me there or comment below.
Schengen Visa Application
Schengen Visa application at the German Embassy
Schengen Visa application at the French Embassy
Schengen Visa application at the Netherlands Embassy
Flight reservation for visa application
Flight and hotel reservation for visa application
Schengen Visa Rejection
How to Appeal a Schengen Visa Refusal
How to Write an Appeal Letter for Schengen Visa Refusal
Planning your European Travel
How to Plan a Euro Trip
How to Budget your Euro Trip
Budget Guides per City and Country
25 Best Design Hostels in Europe
18 Best Beaches in Europe
13 Best Party Cities in Europe
5 Best Travel Apps
Travel Insurance
I've used a variety of travel insurance in the last 5 years but the one I always use on my travels to Europe is Care Concept. It's cheap, it covers entire Europe and it's perfect for Schengen visa application because it fits the embassy requirements and you can get refunded fully if you get denied.
Accommodation
Booking.com – Booking.com is my top choice for booking all my hotels in Europe because they have the most comprehensive inventory of properties in the continent. They even do flash sale for 50% off every now and then.
Airbnb – The biggest directory of apartments, homes and unusual spaces by owners themselves. It's usually cheaper than hotels and sometimes much more cheaper than hostels if you share it with friends. I love staying at a local's house. If your host is great he/she can point you to amazing things, spots and experiences about their city. Sign up here and get your FREE 18 euros credit for your first night from me!
Hostelworld – The biggest directory of hostels around the world. Dorm rooms in Europe usually cost as cheap as 5 euros in Eastern Europe, 10 euros in Western Europe and 15-20 euros in Scandinavia.
Couchsurfing – I've hosted and surfed couches since 2007. I rarely do it now but it's always fun to meet with locals via this website. Plus I use it to ask very specific questions in the local forums. This site has been very useful to me for so many reasons besides the obvious free accommodation.
Airlines within Europe
FIRSTLY: Avoid Ryanair as much as possible. They are horrible and they will fuck you over.
Vueling – one of my favorite airlines. Good prices and flies to most destinations all over Europe. And their airline magazine is one of the best I've seen from low-cost airlines
Wizzair – European low-cost airline based in Eastern Europe, lots of cheap flights from Poland, Hungary etc. I use to fly them a lot when I was based in Warsaw.
Air Berlin – a bit more expensive but flies you to major airports; great service and they replaced my luggage when it got broken! I'm a loyal customer.
Easyjet – same as Air Berlin, pricier  but it gets you to major airports in Europe
For a list of other low-cost no-frills airlines in Europe, there's a comprehensive list here.
For cheap flight search, I use the following websites:
Skyscanner – super easy to use and I always find good deals!
Miscellaneous
Exchange rates – www.xe.com
Google Translate Extension – for Chrome and Firefox
What do YOU think?