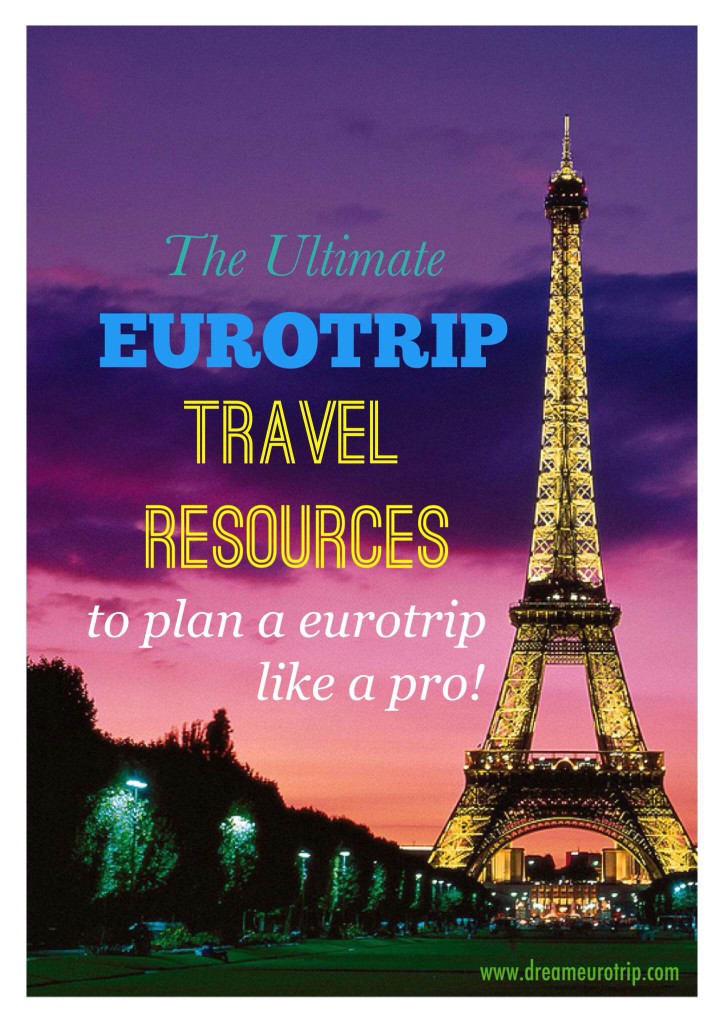 Welcome to Dream Euro Trip!
I thought it would be helpful to create a travel resource page that you can always come to for all of your Euro Trip needs. I'll update it as I find more deals and tricks to make your trips in Europe easy breezy. I will reference this page quite often in the future so I recommend bookmarking it for your reference and convenience. Enjoy!
Disclaimer: Please note that all the things I am recommending here are companies I personally use myself. I use them because they are companies I trust and are very useful in making my trips in Europe pain-free! I am sharing them in this page to help you in planning your own Euro Trip. Please do not spend money unless it's something you really need and will help you in your travel plans to Europe.
Travel Insurance
I've used a variety of travel insurance in the last 5 years but the one I always use on my travels to Europe is Care Concept. It's cheap, it covers entire Europe and it's perfect for Schengen visa application because it fits the embassy requirements and you can get refunded fully if you get denied.
Accommodation
Booking.com – Booking.com is my top choice for booking all my hotels in Europe because they have the most comprehensive inventory of properties in the continent. They even do flash sale for 50% off every now and then.
Airbnb – The biggest directory of apartments, homes and unusual spaces by owners themselves. It's usually cheaper than hotels and sometimes much more cheaper than hostels if you share it with friends. Sign up here and get free 20 euro credit on your first stay from me! I also offer our apartment here if you're ever looking for apartment rental in Essen or Dusseldorf!
Hostelworld – The biggest directory of hostels around the world. Dorm rooms in Europe usually cost as cheap as 5 euros in Eastern Europe and 15 euros in Western Europe and Scandinavia.
Couchsurfing – I've hosted and surfed couches since 2007. I rarely do it now but it's always fun to meet with locals via this website.
Airlines within Europe
FIRSTLY: Avoid Ryanair as much as possible. They are horrible and they will fuck you over.
Wizzair - European low-cost airline based in Eastern Europe
Air Berlin - a bit more expensive but flies you to major airports; great service
Easyjet – same as Air Berlin, pricier  but it gets you to major airports
For a list of other low-cost no-frills airlines in Europe, there's a comprehensive list here.
For cheap flight search, I use the following websites:
Skyscanner – super easy to use and I always find good deals!
Miscellaneous
Exchange rates – www.xe.com
Google Translate Extension – for Chrome and Firefox