Dutch cinema is not that popular worldwide because the Dutch film industry is small and there is no international market for Dutch films. Although it is relatively small, there have been a few successful films that placed Dutch cinema in the global stage. The lasting success of Dutch film was mostly under the influence of one of my favorite auteur directors, Paul Verhoeven. Some of his best works came out in the 1970s and they are often controversial. If you have to watch a few Dutch films then make it Paul Verhoeven's.
Some of my travels are inspired by movies. I love watching foreign films (boo Hollywood) and I specially gravitate towards European ones because they don't censor as strictly as in the Philippines (breast exposure? CUT!) and some of the best directors I admire are from the region. If you enjoy watching foreign films before your trip (or in general) to get a feel of the country and get excited even more, then read on.
Top Three Favorite Dutch Films
Here are my top three favorite films from the Netherlands, all directed by Paul Verhoeven.
Turkish Delight (1973)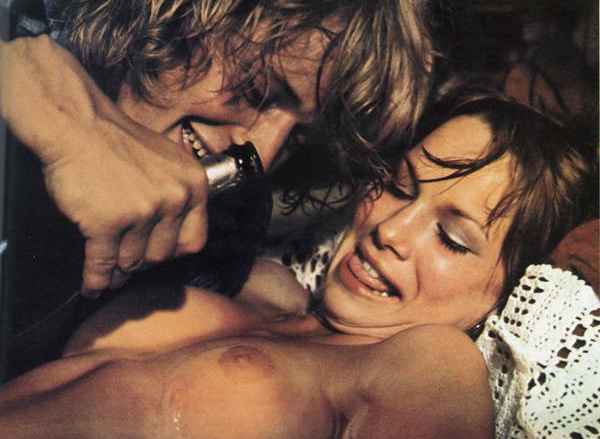 It seems that this film is the notorious Dutch director's idea of a Hollywood-style love story. It is the story of a gifted Dutch sculptor who has a stormy, erotic, star-crossed romance with a beautiful young girl. What I love about this film is that it subverts Hollywood norms, which is what Verhoeven is known for.
The film has been the most successful Dutch movie until now (by number of tickets sold) and it has been awarded the Best Dutch Film of the Century by the Netherlands Film Festival in 1999.
Spetters (1980)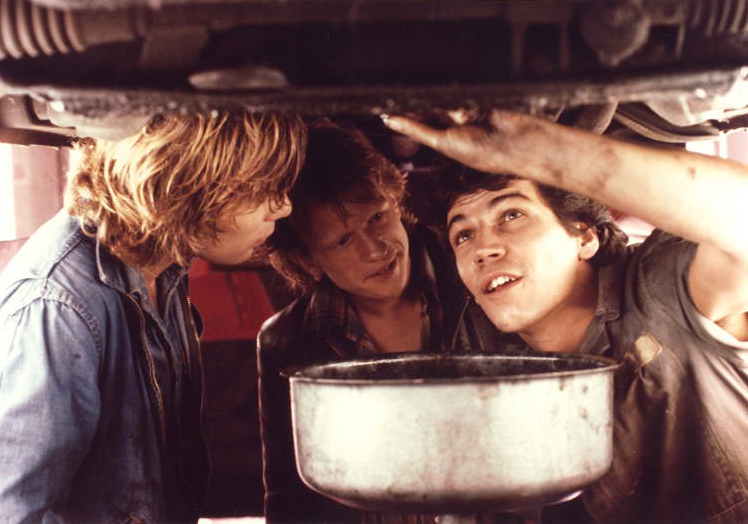 It is a coming-of-age film that follows the lives of three young men who are amateur dirt-bike motorcycle racers dreaming of an escape from their provincial life. When they run into a young seductress, her homosexual brother, national motocross champion Witkamp and the national press that follows in his wake, their lives change dramatically.
The film is violent and sexually graphic which prompted many protests and controversies about the way Verhoeven portrayed gays, Christians, the police and the press. Despite all this, the film was a box office hit.
The Fourth Man (1983)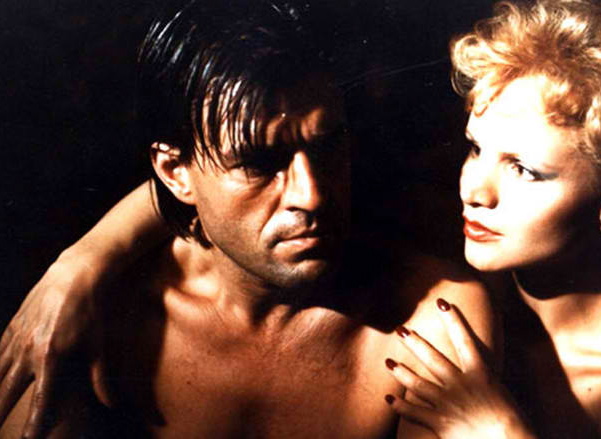 This is a stylish erotic thriller that gained a cult following for its frank treatment of bisexuality, bizarre visuals, and an extremely sexy performance by Renee Soutendijk as a woman who may or may not have killed her three previous husbands. Jeroen Krabbe is terrific as the intended fourth, a broken-down bisexual writer who is pulled into Soutendijk's web like an unsuspecting fly.
This film was interpreted as a revenge on the critics who criticized his Spetters as "filthy, violent, and even boring".
Other Notable and Contemporary Dutch Films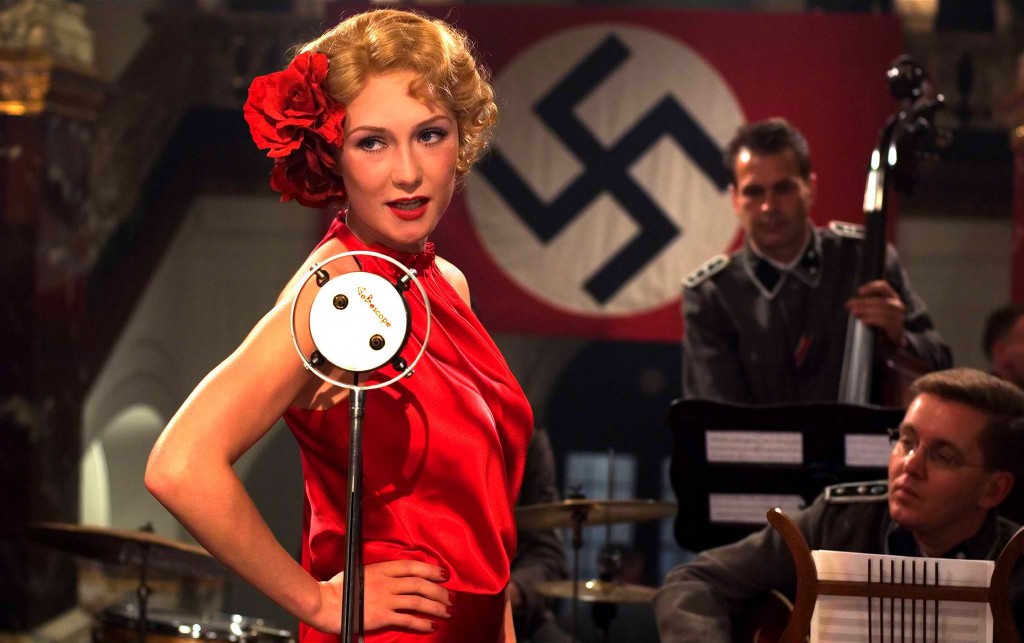 Hotel Paraiso (2002)
by Paula van der Oest. It shows what three sisters are willing to do to stop their would-be sister-in-law from coming into possession of Paraíso, their beloved family summer home on the Portuguese coast. Awards: Oscar Nominee – Best Foreign Language Film (2002)
Twin Sisters (2003)
by Ben Sombogaart. It is an epic love story based on the Dutch bestseller by Tessa de Loo.The movie is about two little twin girls who tragically get separated. One goes to work on a farm, the other goes to live with rich relatives in The Netherlands. Awards: Oscar Nominee – Best Foreign Language Film (2003), Golden Calf Winner – Best Dutch Movie of the Year (2003)
The Black Book (2006)
by Paul Verhoeven. In the Nazi-occupied Netherlands during World War II, a Jewish singer infiltrates the regional Gestapo headquarters for the Dutch resistance. Awards: Golden Calf Winner Best Dutch Movie of the Year (2006)
The Flood (2009)
by Ben Sombogaart. A fictional story within the historical context of the disastrous flood that engulfed the Dutch coastal province of Zeeland in 1953. When their farmhouse is destroyed by the flood, teenage mother Julia gets separated from her baby boy, whom she kept hidden in a box. She is saved from drowning by a young air force lieutenant, who agrees to go help looking for Julia's little son. A near-hopeless quest ensues.
Some of the following films are high priority on my own must-watch list.
Films Set in Netherlands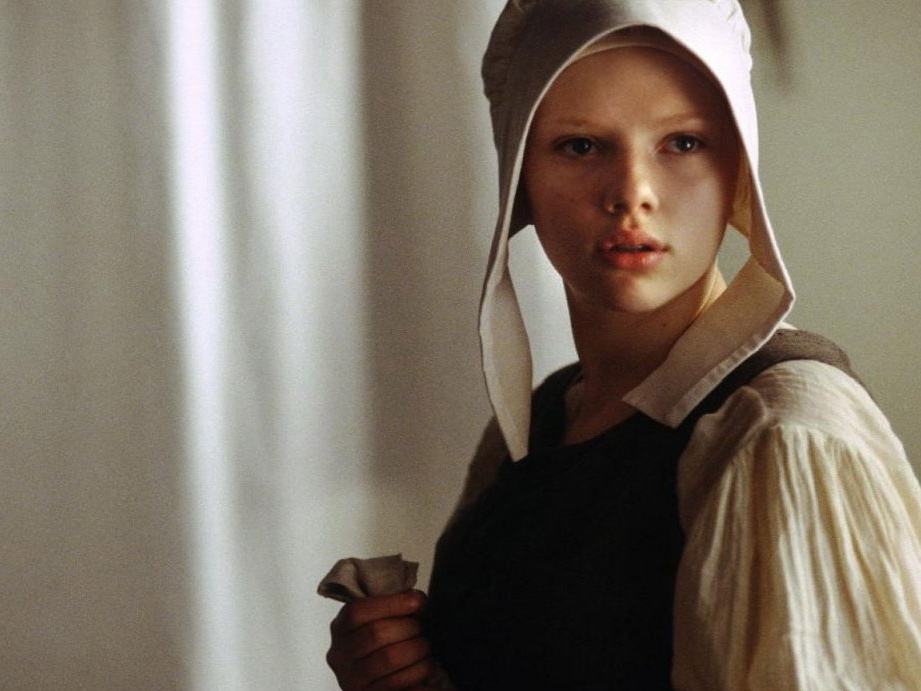 Wondering which other films are set in Netherlands? The list below shows a number of popular films that were shot entirely or partly in Netherlands. A comprehensive list can be seen here.
Girl with a Pearl Earring
 – the movie is a visual masterpiece. The filming locations includes Delft (the actual setting of the story), Amsterdam, Damme in Belgium, and Luxembourg.
EuroTrip
 – I bet this movie gets referred to by a lot of people planning on doing their own Euro Trip (check twitter for proof). I kinda liked the movie but it is so literal in caricaturing Europeans. Just saying. Anyway. Scott's quest takes him to Amsterdam amongst other European cities featured in the film.
Ocean's Twelve
 – Movies that are shot in various locations worldwide excite me. Some of the scenes of Ocean's Twelve were shot in Amsterdam, Gravenhage (City Hall used as Europol Office), and Haarlem (station used as Amsterdam Centraal Station).
Deuce Bigalow: European Gigolo
 – Most of the scenes were shot in Amsterdam.
Harold & Kumar Escape from Guantanamo Bay
 – Some scenes were shot in Amsterdam.
International Film Festivals in Netherlands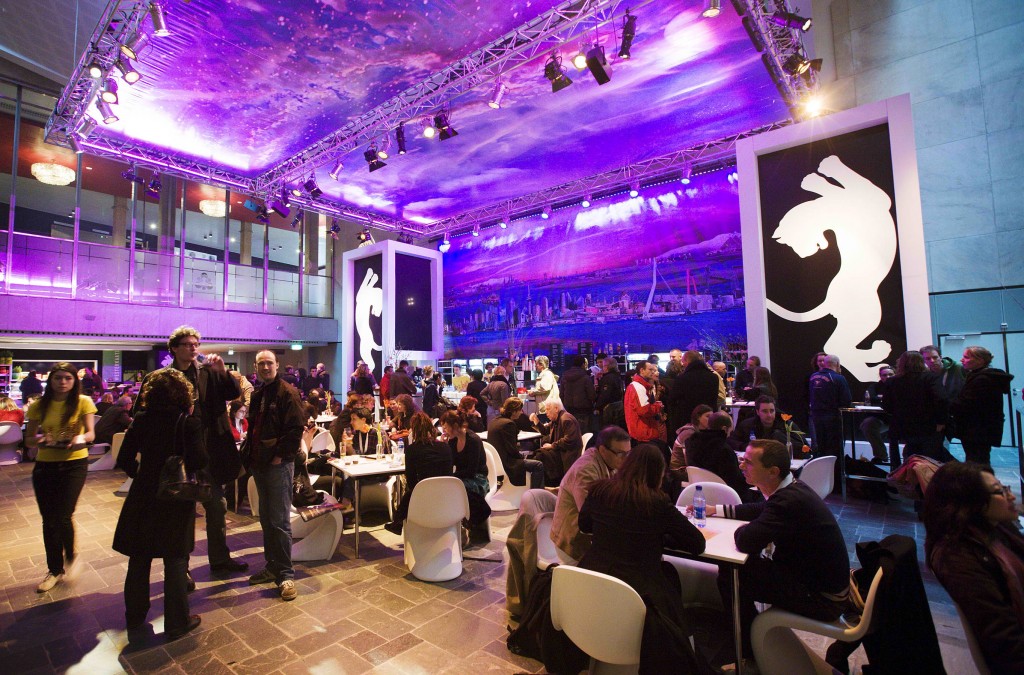 If you're a film festival freak like me then you should check out the schedule of these international film festivals in Netherlands if you are making your way to the country soon.
The International Film Festival Rotterdam is a film festival for independent, innovative and experimental cinema and visual arts. The international festival is held since 1972 in Rotterdam. During the festival the Tiger Awards are awarded to starting filmmakers.
When is it? You just missed the one this year. The next edition is on January 23 – February 3, 2013.
More info please? Head over here:  http://www.filmfestivalrotterdam.com/en
The Netherlands Film Festival  is the annual film festival for Dutch film productions since 1981. The seven day festival is held in the end of September and early October in Utrecht. Dutch films from the previous year are shown, and the Golden Calves are awarded to the best films, best actors and best other crew members judged by an independent and professional jury.
When is it? The next one is this coming September 26 – October 5, 2012.
More info please? Head over here: http://www.filmfestival.nl/industry/film-festival/
The International Documentary Film Festival Amsterdam is one of the world's largest documentary festivals. It is held since 1988 in Amsterdam.
When is it? The next competition is this coming November 14-25, 2012.
More info please? Head over here: http://www.idfa.nl/industry.aspx
Sources: Wikipedia, imdb, Rotten Tomatoes
– – – – – –
What's your favorite Dutch film? Are there other amazing Dutch films I haven't included here? Do you like Verhoeven's work? Join the conversation and comment below.