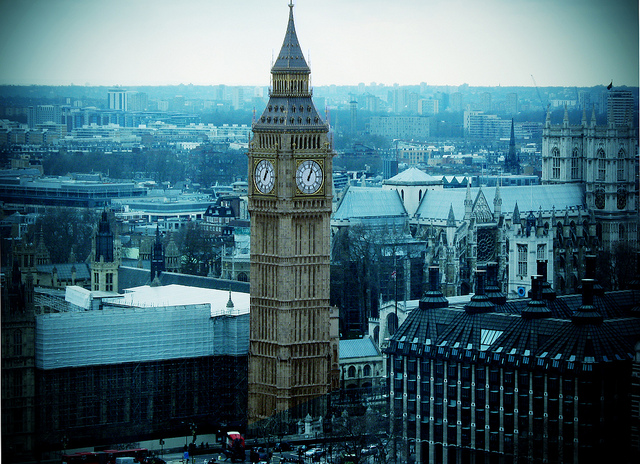 Like millions of visitors each year, the appeal of the sightseeing attractions in London may be enticing you to visit. With London landmarks being famous all over the world, visitors come from far and near to see them close up. Easily recognised by everyone, why not spend a weekend this winter seeing them for yourself?
Stay in the heart of London at an affordable price. See the great rates available for Travelodge's King Cross hotel, which places you in the city centre without breaking the bank.
Where else to start your stint than home to Queen Elizabeth II, Buckingham Palace. The ultimate in London landmarks, this official monarchy home is at the top of the list for any sightseeing itineraries. Don't miss the Changing of the Guard which takes place every other day. Check out the calendar to see which day coincides with your visit.
The Houses of Parliament and Big Ben attract thousands of tourists every week, desperate to add a snapshot of these beautiful architectural buildings to their photo album, as does the London Eye – the more modern addition to the London skyline. Opening in 2000 as a millennium celebration, pay the price for a pod and you can enjoy 360 degree vistas of London and the landmarks it possesses.
Head over to the Victorian Tower Bridge that not only offers a link between either side of the River Thames, but also internal walkways and suchlike for the avid explorer. The Tower of London is a must visit – this historic fortress is home to the majestic Crown Jewels and there's many a historic tale to be told to the Tower of London's visitors.
If you have time for an evening production, the Royal Albert Hall doubles up as not only an impressive landmark but also an incredible venue for music, dance and theatre productions. From hosting the BBC Proms to the beautiful ballet productions, the venue presents Kooza by the Cirque du Soleil in January and the might lungs of Leona Lewis in May next year.
For a political angle, head to Downing Street – the residence of the prime minister and other notable members of parliament. Alternatively, if you wish to admire the gothic architecture, opt for a visit to Westminster Abbey – a must see monument of British history.
With a whole host of monuments including Marble Arch at the end of Oxford Street and Nelson's Column in Trafalgar Square, you'll be hard pushed to cram all of the sightseeing into one day. Spend a weekend in the city and benefit from more than one day to make the most of this glorious city. Be sure to catch a West End show during the evening and visit some of the numerous museums if you get chance – not to mention the shopping opportunities that could be had in the multiple shopping districts, including Covent Garden, Camden Market and of course, Harrods!
Have you started planning your sightseeing itinerary for your winter break yet?
You May Also Like: