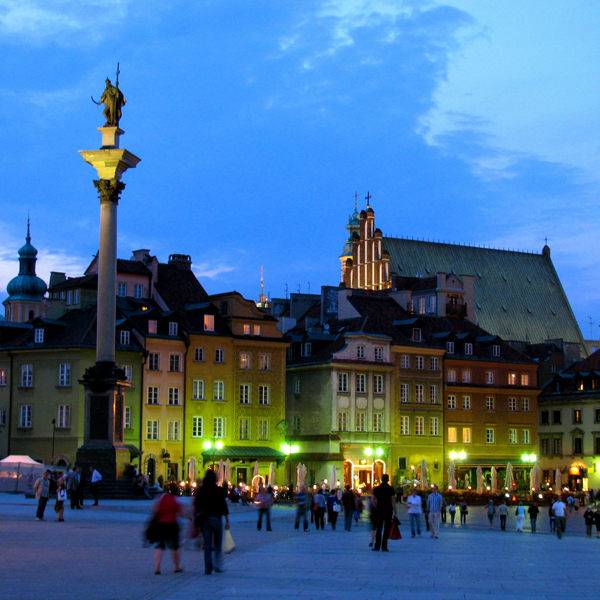 Warsaw's Old Town is beautiful specially at late afternoon in autumn. There's just something about the place when it's all lighted up in warm yellow and the sky is in different shades of blue.
But let me tell you something you probably don't know.
What's so special about the Old Town of Warsaw?
It's all fake! If you didn't know, Warsaw was one of the most destroyed cities in Europe during World War II. The city was almost flat and bombed into nothingness. So the Old Town you're looking at right now is just a post-war reconstruction…of a painting of the original Old Town by this Italian dude better known in this parts as Canaletto. Crazy no? But it's true!
And look how beautiful it is!