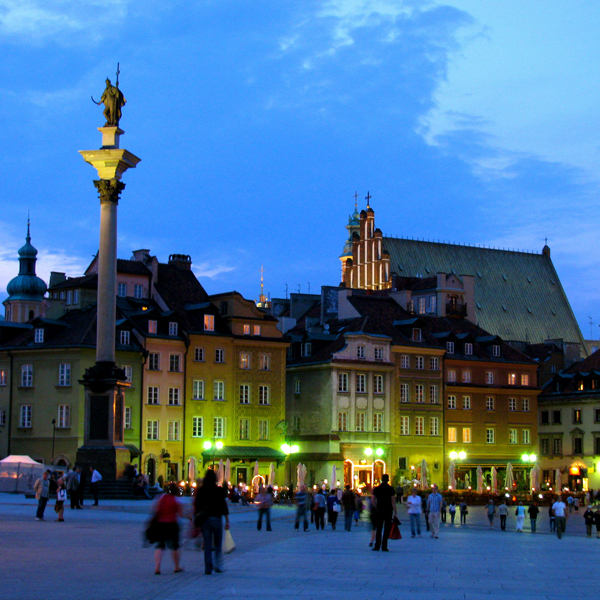 One of the things I love about Europe is the beautiful twilights in autumn. The sun sets earlier than usual and the cities are cloaked in a nice hue, the buildings and shops all lighted in warm yellow.
Twilights in Warsaw, Poland during the fall is no exception. It feels great to walk around the Old Town (Stare Miasto in Polish) with the crisp autumn chill on your face and then drinking some home-brewed beer in places like Browarnia. Or pig out on Polish pierogi and hearty zurek soup at Zapiekanka restaurant in the corner.
But I digress.
What's so special about the Old Town of Warsaw?
It's all fake! If you didn't know, Warsaw was one of the most destroyed cities in Europe during World War II. The city was almost flat and bombed into nothingness. So the Old Town you're looking at right now is just a post-war reconstruction…of a painting of the original Old Town by this Italian dude better known in this parts as Canaletto. Crazy no? But it's true!
And look how beautiful it is!