After our trip in Ponza island, I stayed overnight in Rome at Guesthouse Sant'Angelo.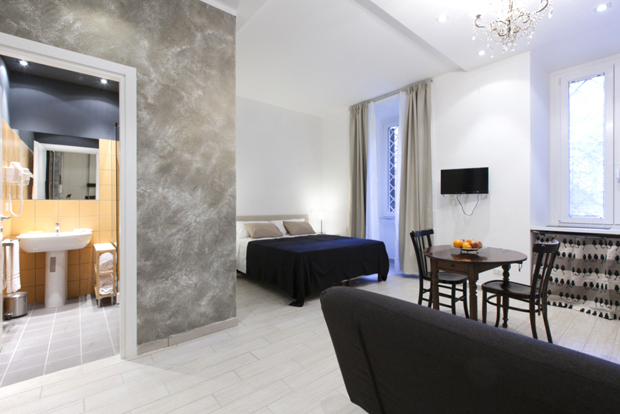 The guesthouse is named after the gorgeous Castel Sant'Angelo which is a few hundred meters away from the property. The Vatican Museums is a 15-minute walk from here. It's very centrally-located.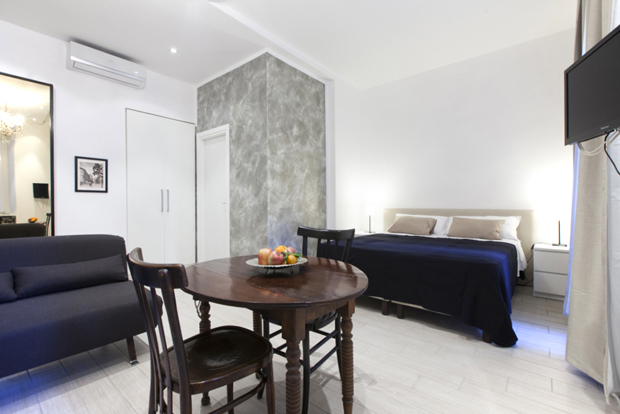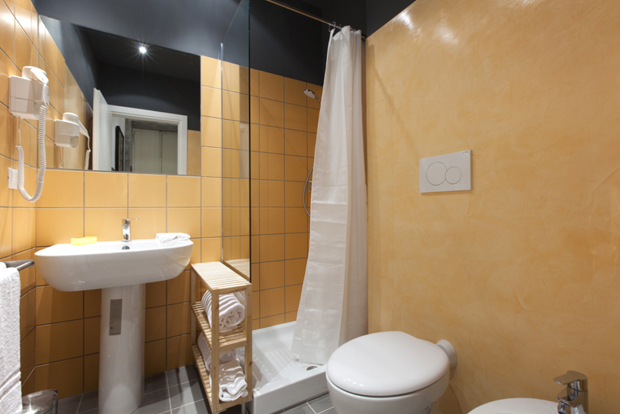 Our room was pretty clean and nice. We have our own toilet, dining area, mini kitchen and TV. The wifi was a bit wonky in our room but they did tell us about this in the beginning so it wasn't frustrating.
They have a common area where you can have fast internet though. You can also eat your breakfast here although we have our own table and mini-kitchen in our room. I really liked their common area. It was nice and clean and looks very relaxing.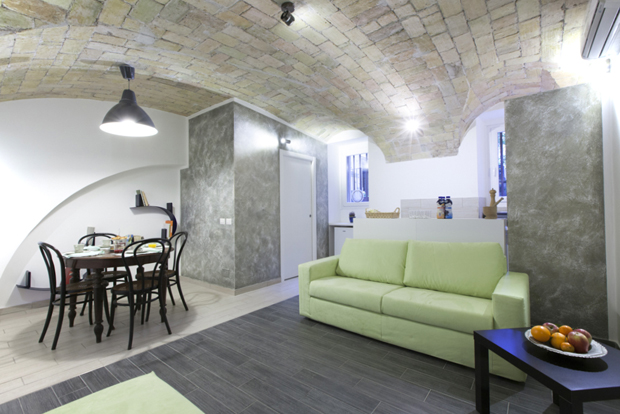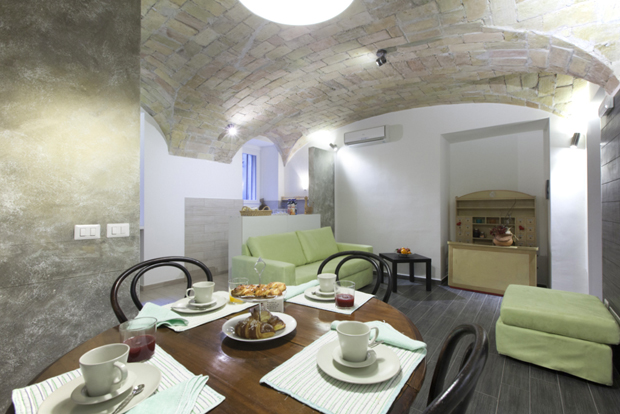 For what it offers, it's actually pretty affordable. Single rooms can be as cheap as 50 euros in low season around January and February and as high as 80 euros during peak season.
Since I only stayed for a night, I went out and had dinner with Ryan in the neighborhood. It's a very happening neighborhood with restaurants and bars and the best part: it's not overran by tourists.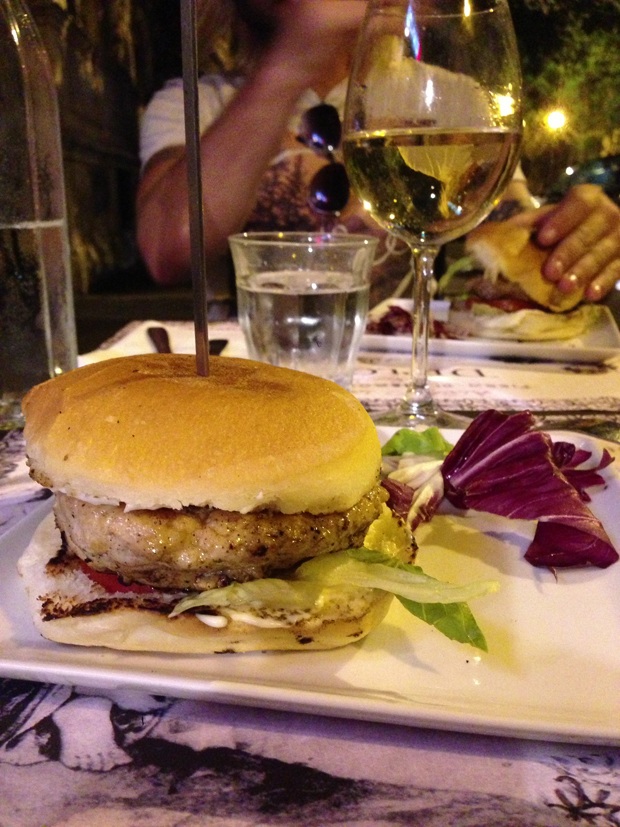 We enjoyed a dinner of burgers and wine and met some cool Roman girls sitting next to our table. It was Alina's birthday the next day and she was inviting us for her birthday party but we couldn't go because it was a bit far from the center. I can't believe I said no to a local's invite for an exclusive birthday party. For sure she has amazing friends and I would have met new amazing people.
But alas, we really couldn't make it.
I was so exhausted from the last 10 days of travel that I literally just went back to the guesthouse and dropped dead. It was not my first time in the city so I didn't feel bad about this at all. This was why Guesthouse Sant'Angelo was the perfect place to stay for me. It was so comfortable and quiet. I couldn't be bothered dealing with other people when I want to rest.
The next morning, I woke up and took a direct bus to Roma Termini station to catch my bus to the airport and fly out of Rome with Monarch Airlines. And since the guesthouse was in a great location, it only took me 15 minutes to get to the main station and no changing of metro or buses.
I can't wait to go back to Rome and revisit it properly.
Photo credits: Guesthouse Sant'Angelo