"Nice. I haven't eaten Belgian waffles for a while."
"They are not Belgian waffles. They are German waffles," said my German lover.
"What the hell does that even mean?"
"German waffles are different from Belgian waffles."
"Eh? What makes them different?"
"We use quark to prepare German waffles. They use milk. And German waffles are usually heart-shaped."
"Okay. Why is it heart-shaped?"
"That's just how Germans normally make it. We also add a bit of sparkling water."
"Huh? WHAT? Why?"
"The gas makes the waffle fluffier."
"It is literally the most important thing you have ever told me, ever. I should blog about this."
So here you go.
Get sick
of heart-shaped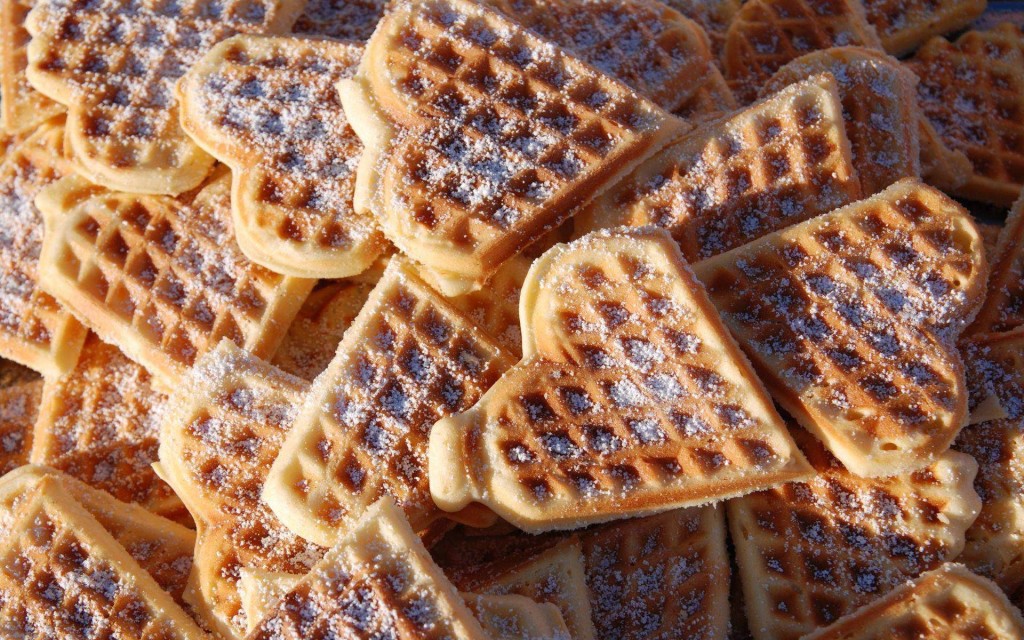 German waffles.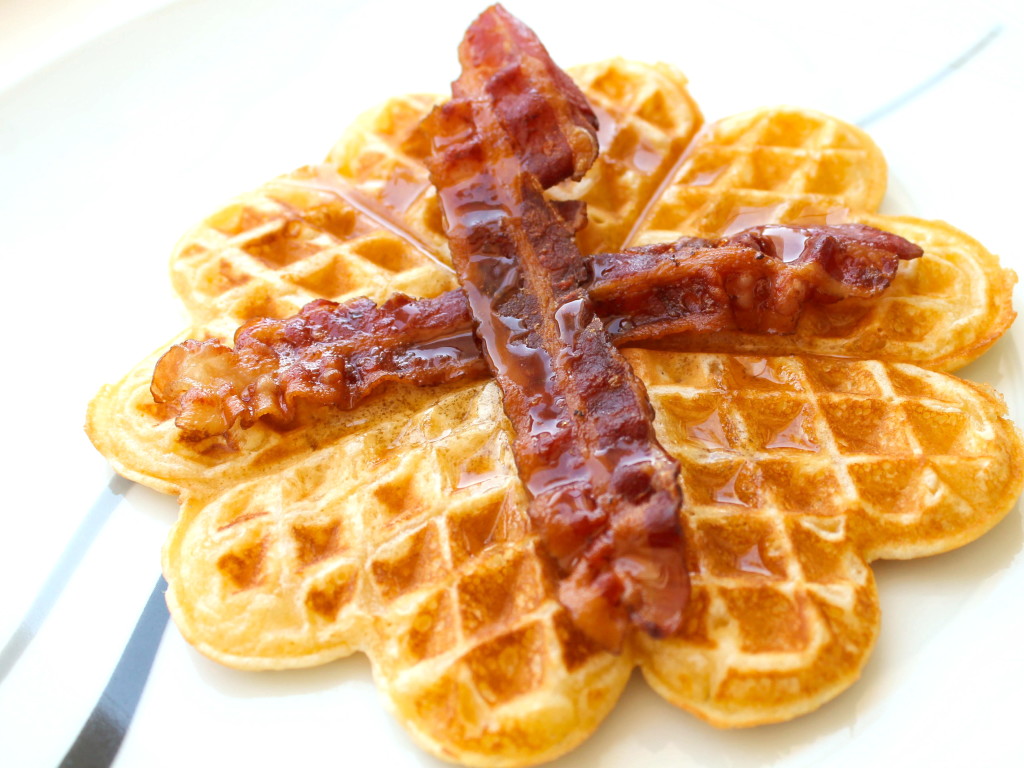 Here's how Belgian waffles look like in case you still don't know.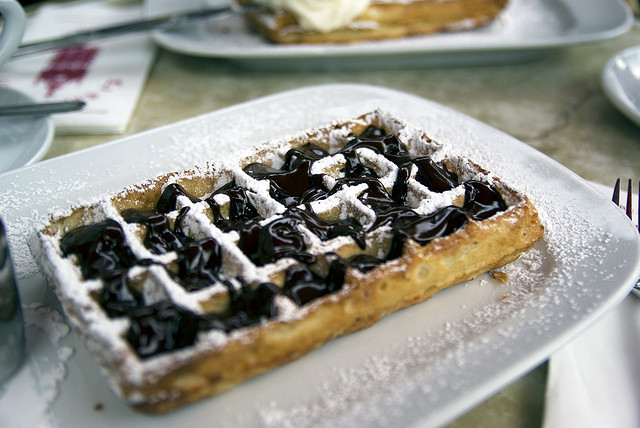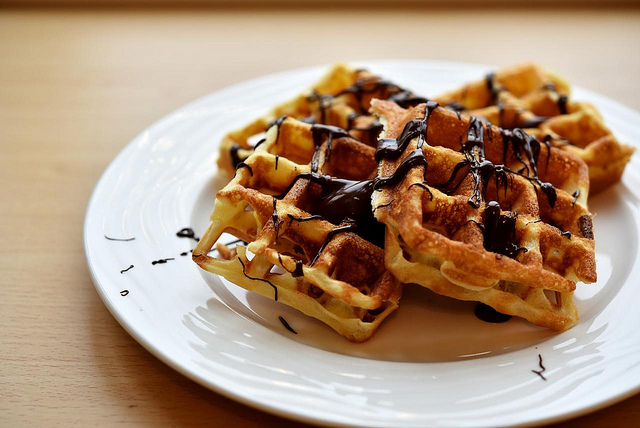 Oh, I mean that's how Brussels waffles look like.
Wait, what?!? you might ask.
Well, apparently there are different kinds of Belgian waffles too (I know! Too many options in this postmodern world!). I learned about this on my trip to Antwerp in 2013, although I've been visiting Belgium since 2010. It's all waffles to me!
So there's the Brussels waffle and then there's the Liege waffle.
What's the difference?
Brussels waffle is made with a thin, yeast-leavened batter which makes them lighter. They look more rectangular with deeper holes and smooth edges.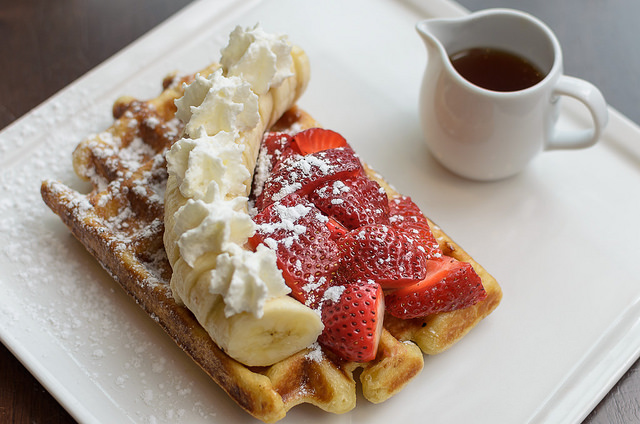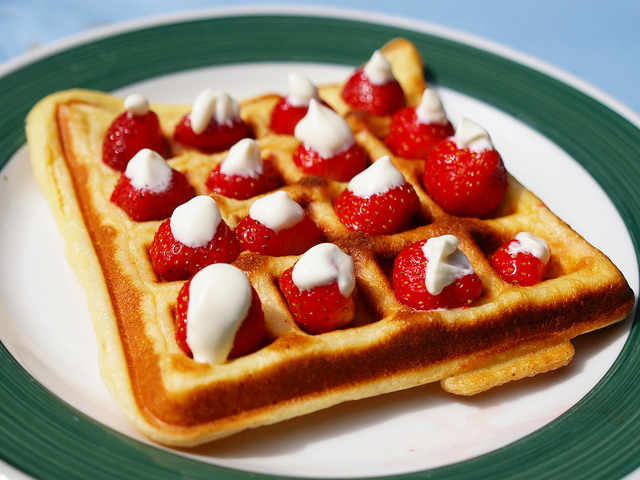 Liege waffle, on the other hand, is the most popular contemporary Belgian waffle variety. It is made with a a thick and sticky batter that is more like bread dough. The dough has chunks of sugar which caramelize and form a crispy, crunchy, golden coating. It also has uneven edges and a more dense and chewier waffle. See photos above.
I also learned that they used to throw waffle parties, known as wafel frolics, in 1744.  I wish people are still throwing this kind of party. If you get an invite, please let me know! Or heck, maybe I'll just throw one myself. Wanna come?
And there you have it. The most important piece of information to have ever appeared on my blog. Bon appetit!
All of me,
DJ
Pssssst! Follow me on Instagram! I post lots of food porn there not available on the blog.