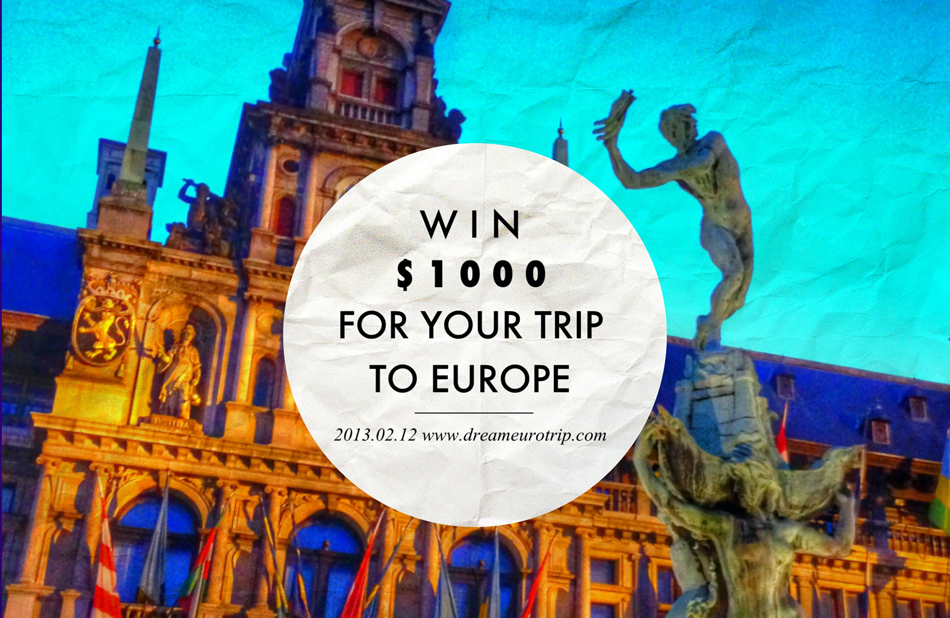 It was my birthday last weekend and I took a break and relaxed in the spa capital of the world. To celebrate it and to thank everyone who has been following my adventures in Europe and in life, I am announcing my first ever contest worth over $1000 in prizes!
If you're not going to Europe anytime soon and just want to be a nice person, just share this post. One of your friends might be planning a eurotrip and they will love you forever. Spread the good karma. 😀
I'll make the explanation short so you can join asap.
[UPDATE]
This giveaway is over with over 2,000+ entries. For a list of winners, please see the announcement here.
What can you win?
I have a lot of prizes in store for you!
2 winners of my personalized eurotrip itinerary service (up to $249)
One of the reasons why I started this website is to help more people plan their most epic eurotrip yet. There are 3 different prices depending on how many cities you are planning to visit. If you are going to Europe soon, then this would be a great prize for you. What you'll get: eurotrip itinerary planning, free walking tours, free hostel booking card, travel insurance discount and unlimited support from me! More details about my eurotrip service here.
2 winners of Walks of Italy group tours (worth over $150+ per ticket)
I know a lot of you are going to Italy for your eurotrips so I have partnered with Walks of Italy and you can win a ticket to any of their group tours in Italy. The prize is valid for one year. YES ONE YEAR! They do walking tours, food/cooking tours and even full day and driving tours. And they are everywhere! If you win you can choose any of their group tours in Rome, Venice, Florence, Pisa, Vatican, Tuscany, Umbria, Puglia, Milan etc. View all their tours here.
One winner of $100 cash
Just like that. I'm gonna send you $100 which you can spend any way you want. The prize will be sent via paypal.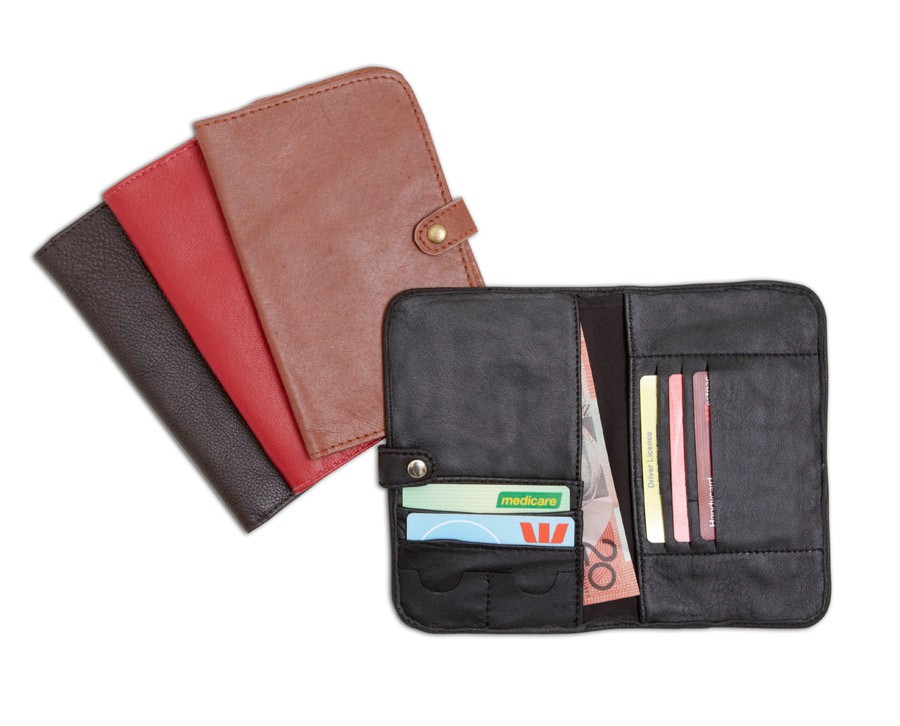 One winner of Happy Cow smart leather wallet
I love this brown leather wallet from Happy Cow because it fits my iPhone, passport, ATM card and money. Plus it's beautiful and the leather is so soft. I will send the wallet to the winner's address.
One winner of a Stockholm 2-day VIP card (worth up to $100+)
Stockholm is my most favorite city in the world. It is very expensive to travel in this city so I am giving away one Stockholm VIP city card which gives you free transportation all over Stockholm for 2 days plus free visit to 80+ world-class museums, free bike tours, free boat rides and free ride up Globen to have an amazing view of Stockholm. I will send the card by post to the winner's address.
Great! I wanna win! So how do I join?
Easy breezy.
Follow and share
You MUST like Dream Euro Trip on Facebook or follow on Twitter and then share this post and tag Dream Euro Trip via Facebook or Twitter. You can share or tweet or stumble this post via the sharing links floating at the left side of this post. Each Facebook share or tweet is worth one raffle entry. So you can share or tweet as much as you want. Don't forget to tag Dream Euro Trip on Facebook or @dreameurotrip on Twitter so your share will be counted.
Follow Dream Euro Trip on Instagram and get one extra raffle entry.
Subscribe
Subscribe to Dream Euro Trip via email. Look at the right side of the screen. You can see "Subscribe to Dream Euro Trip". Just enter your email and confirm the email subscription. Easy breezy. Email subscription is worth 3 raffle entries.
Comment
Comment on this post. Obviously not all of you want the same prizes. Some people want to win my eurotrip planning service, while others want to win the Walks of Italy tour. So to make sure you win what you REALLY want, please leave a comment below and include the following:
"I want to win any of the prizes"
OR
"I want a free eurotrip planning service"
"I want to win a Walks of Italy tour"
"I want to win $100 cash"
"I want to win the Stockholm card"
"I want to win the travel wallet"
This ensures that you win what you REALLY want. If no one chooses one or more of the prizes, I will still raffle it off and choose a winner at random from all the entries. Each comment is worth 1 raffle entry.
Other ways to win
Vote for me as a FITUR European Travel Blogger 2014
I just learned yesterday that I was chosen as the representative of Germany for the FITUR European Travel Blogger 2014. I am against 5 other European travel bloggers and I want to win so I can go to Madrid next year and bring you more amazing stories from Europe. Here's how you can vote:
Copy and tweet this: RT #dreameurotrip for @Fitur_ European Travel Blogger 2014 @dreameurotrip
Facebook (not available for mobile): just go here, click European FITUR and click vote for Dream Euro Trip
Each tweet or Facebook vote is worth 1 raffle entry. So vote twice is you can because every vote counts! (please note in the comment as well if you voted for me via Facebook as I have no way of tracking this)
Answer my first ever reader survey!
I am doing my first ever reader survey. If you've been reading and following me for a while, I would like to hear your thoughts. Please answer the reader survey below. It takes 2 minutes. All readers who answer will win a special prize from Hostelworld.
Click here to answer the reader survey.
Answering the reader survey is worth 5 raffle entries.
How long is this contest?
This contest will run from today, December 2, until December 8 Sunday at 12:00 (Central European Time). That's Sunday 7pm in the Philippines or Sunday 6am in New York.
Winner Announcement
Winners will be chosen randomly using random.org and the list of winners will be announced on Monday, December 9. Watch out for it!
Ready, set, share!
**